The Galápagos Islands are indeed a special place. Located about a two-hour flight away from the coast of Ecuador, the archipelago is home to a vast number of flora and fauna that cannot be found anywhere else on Earth.
In fact, the English naturalist Charles Darwin stopped by the Galápagos Islands in 1835 during his round-the-world voyage on board the HMS Beagle. His observations of the unique plants and animals there contributed to the formulation of his renowned theory of natural selection, which accounts for the diversity of all living things on our planet.
Even if you have no interest in the study of living things, the opportunity to get up close to the creatures that live in the islands and the waters around them should not be missed. As these creatures have evolved in isolation without human contact for a long period of time, they are generally less shy of humans.
This allows for some really sublime encounters with them, which I had the good fortune of experiencing during my brief time there:
1. Observe the cute Galápagos sea lions snoozing on the benches in town
These sea lions will probably be the most common animal you see in the Galápagos Islands. They will be found at almost every beach, pier and park bench—snoozing without any regard about the world.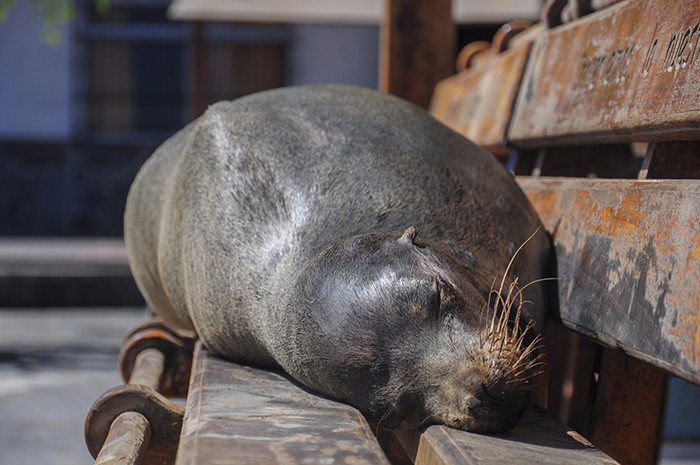 The way they move their round bodies on land is also adorable. Try not to get too close to the young sea lions though, as their mothers may get aggressive.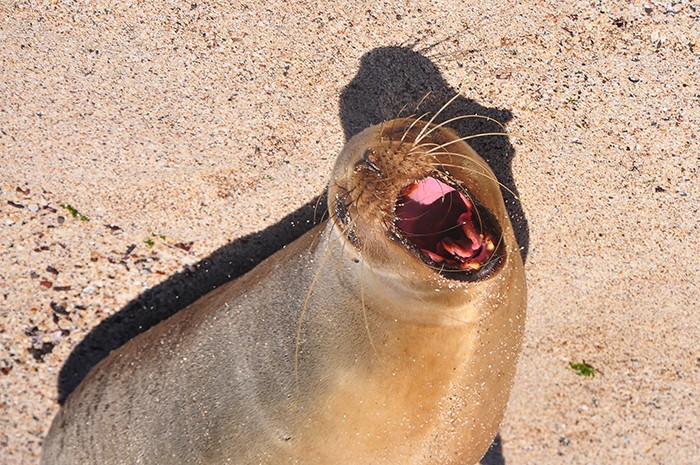 2. Even better, play with them while snorkelling in the water
If you do visit the Galápagos Islands, you must at least know how to swim. Most of the animals you'll see there are found in the sea. Hence, you will not be able to get close to them unless you are in the water yourself!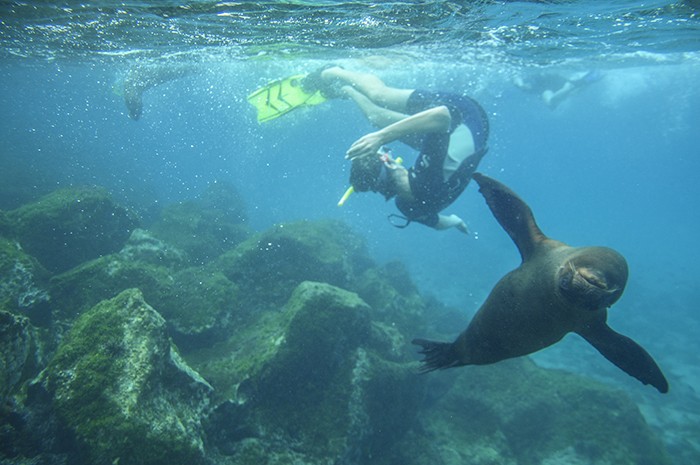 One of my most magical moments in the Galápagos Islands occurred when I was swimming alone in a quiet bay in San Cristóbal Island and all of a sudden, a pod of sea lions came by. They started swimming all around me as if playing and a cheeky one even nibbled on my big toe!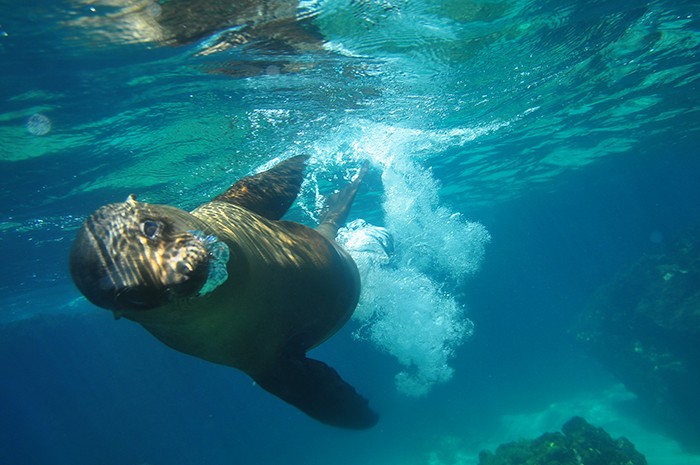 3. Confront your fears and swim with sharks
Kicker Rock (León Dormido) off San Cristóbal Island is a great place to view sharks. Even without scuba diving, you will probably get to spot a few of them swimming around the area. If you are lucky, you might even get to see the elusive hammerhead sharks (I didn't).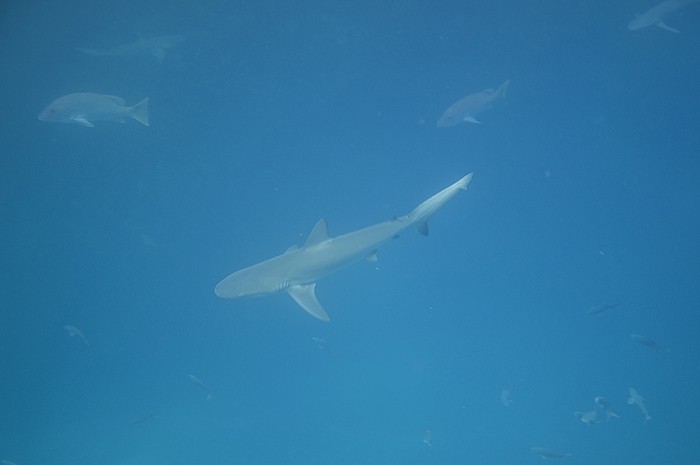 Don't worry too much about the sharks too. They are probably more afraid of you than you of them.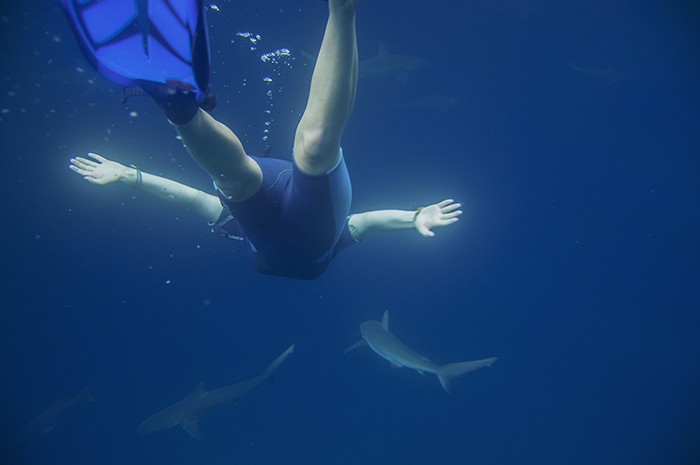 4. Admire the gracefulness of the Galápagos green turtle in water
Watching the Galápagos green turtle gracefully glide through the water can almost be said to be a meditative experience. It was really relaxing to just swim beside them and watch them do their own thing.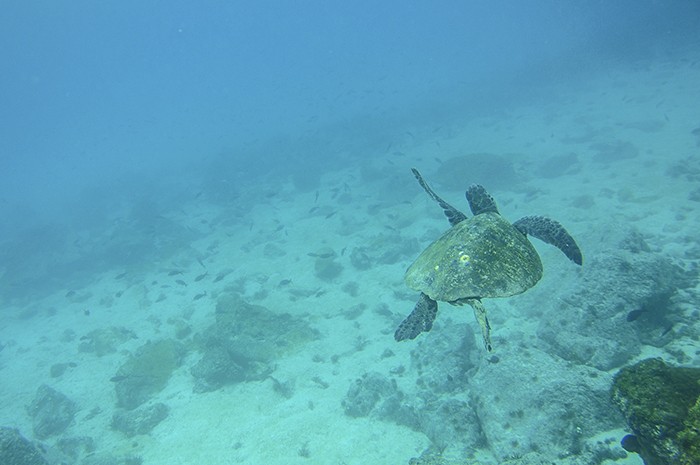 5. Try to take a photo of the speedy Galápagos penguin swimming
The Galápagos penguin is the only penguin in the wild that lives north of the Equator. This small penguin is exceptionally quick in water and it was extremely difficult to snap a photo of it swimming in water.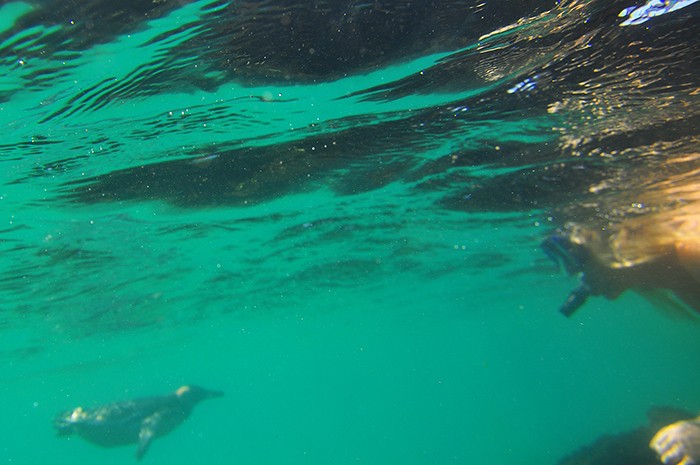 6. Ponder over the mystery of the "sneezing" marine iguanas
If you observe the ubiquitous marine iguanas around the islands, you will probably notice that every few minutes, they will eject some sort of liquid from their nostrils, almost like sneezing! This is why you should not bring your camera too close to them should you want to take a close-up photo.
As the only lizard species on earth that has adapted to a marine lifestyle, the "sneezing" that you will observe is actually a trait these marine iguanas have developed to expel the salt they ingested while foraging for algae at sea.
7. Relax by the tidal pools and watch the little critters living in them
One thing I like about rocky beaches is that they often have tidal pools. You never know what little critters you can find in them. I can spend hours just looking at the crabs and sea anemones living in this unique world defined by the ebb and flow of the tides.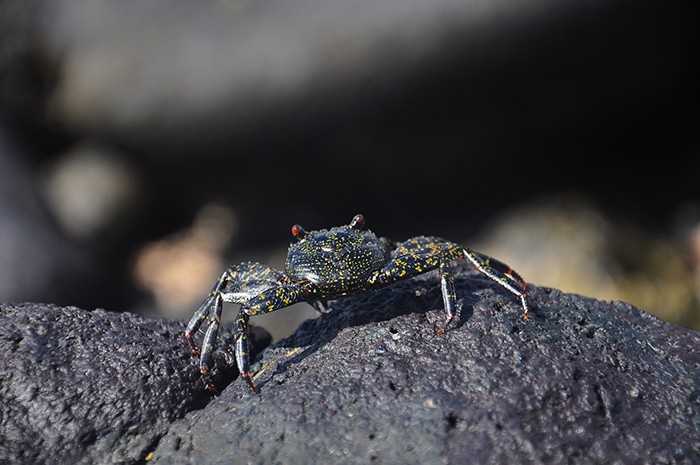 You may also come across sleeping sea lions nestled within some of the crevices in the rocks. They look so comfortable that you might just be tempted to lie down beside them to take a nap too (which I did).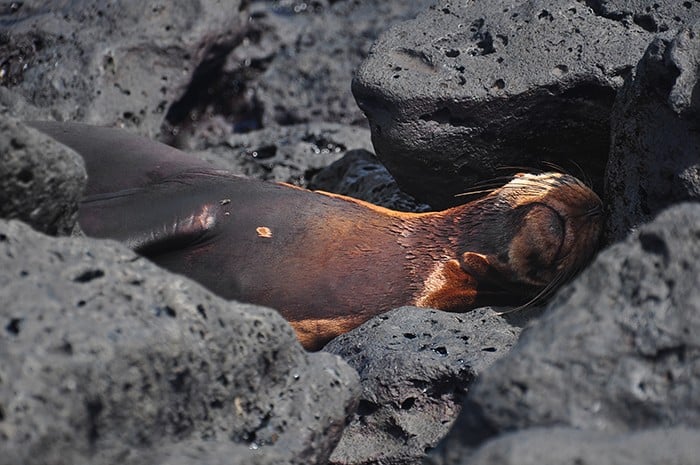 8. Appreciate the slow life by looking at Galápagos tortoises
I did not get to see any wild Galápagos tortoises while I was in the islands, but I got my tortoise fix by visiting the various tortoise sanctuaries on each of the main islands.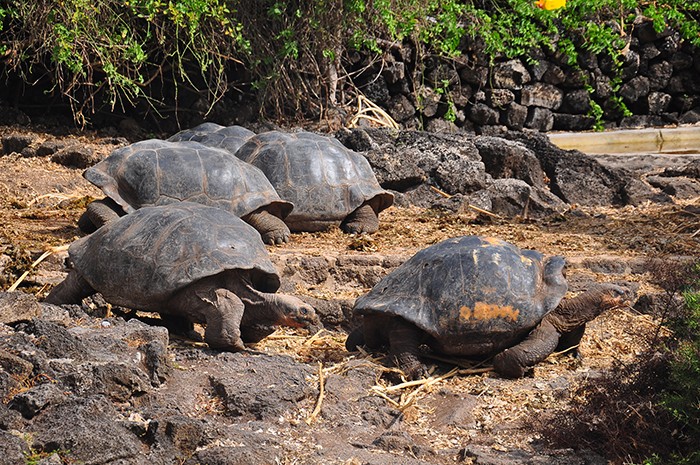 As these tortoises have lifespans of over 100 years in the wild, they can really afford to take their time to do things, including mating.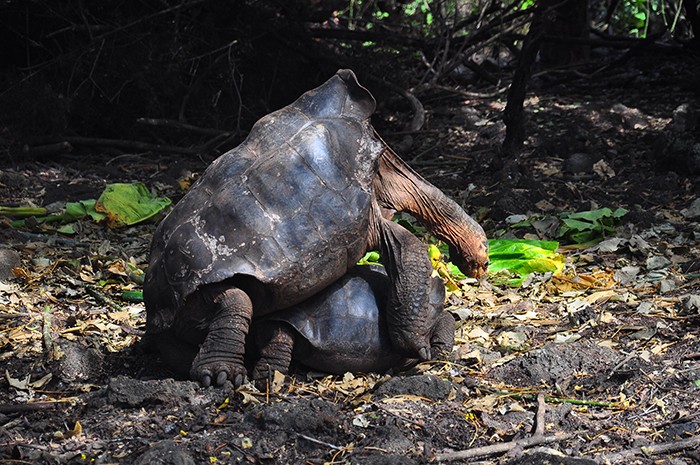 All in all, the Galápagos Islands are an unforgettable travel destination, especially if you consider yourself a nature lover. The full range of wildlife encounters you may experience if you do decide to visit will definitely go beyond the list above. So head over with sharp eyes and an open mind, and be ready to soak in the fragile splendour of our natural world!