It all happened in the March of 2016. Our gang of guys had just completed our National Service and booked a trip to Boracay, our pink ICs in hand, ready to enjoy the civilian life we had lusted after for so long now. It was the perfect trip, really. We made plans for water sports, golden sunsets and (multiple) rounds of alcohol… What more could a guy want?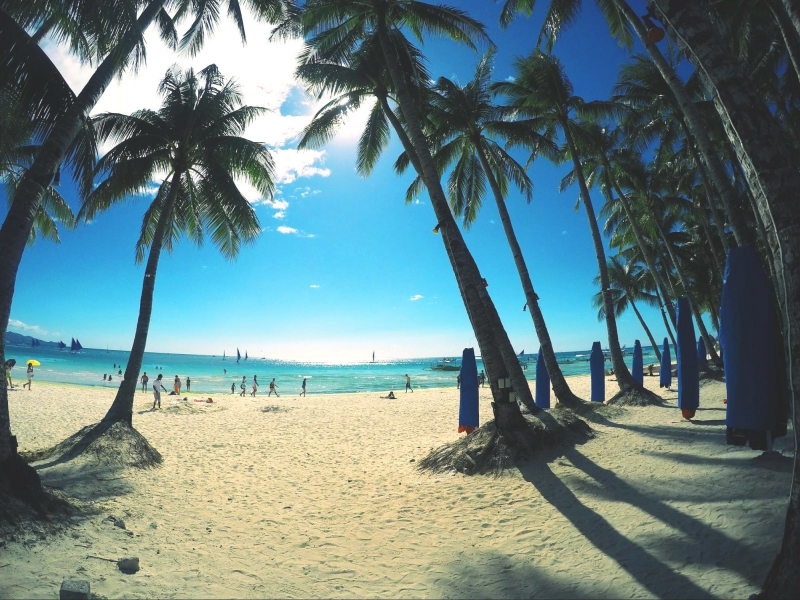 Travel insurance: what's the big deal?
An important disclaimer here: we did not get a travel insurance. Rather, we did not see the need to get a travel insurance. I mean, what could possibly go wrong? Boracay was a haven for holidaymakers from all around the world and has developed into a choice destination for many. We figured we were only going to be there for a short five days, we only had a small suitcase each, and besides, most people there could communicate in English. The odds of anything happening were low and, being on an already tight budget, we decided to scrimp where we could. Little did we know…
Before you read any further… If you're shaking your head and thinking to yourself "why are these kids so foolish?", you probably already know the importance of buying travel insurance. There are so many insurance companies in Singapore but, for your next dream holiday, why not check out the
travel insurance policy
offered by our friends down at
FWD Insurance
? With a vision to set themselves apart from the competition, FWD Insurance offers:
✓ Your personal travel insurance quote in 10 seconds online (yes, just 10!)
✓ Sports equipment protection
✓ Unlimited medical evacuation coverage
✓ Haze delay coverage
With affordable premiums, they offer comprehensive coverage together with some cool new features that is sure to set your mind at ease when travelling! Bringing together affordability and reliability, your next escapade will definitely be well taken care of by FWD Insurance.
GET YOUR TRAVEL INSURANCE NOW!
Now, back to my story…
We reached Kalibo airport at around 1pm in the afternoon and had a long taxi ride in front of us to Caticlan ferry terminal. Just when we were about to start our long awaited ORD trip, disaster struck.
Even when you think nothing could go wrong…. Something always does!
Somehow, my friend's luggage got mixed up on the flight over and it wasn't transferred to Caticlan. We couldn't believe our luck! To make matters worse, because Boracay was quite a journey away from Kalibo airport, the airline told us that they could only fly the luggage in two days later and we would have to pick it up from the airport ourselves. That was enough to turn us off – it wouldn't make sense to endure a return trip just to pick up the luggage! We soldiered on, deciding that it wouldn't make sense wasting any more time finding a non-existent solution when we had a long drive ahead of us.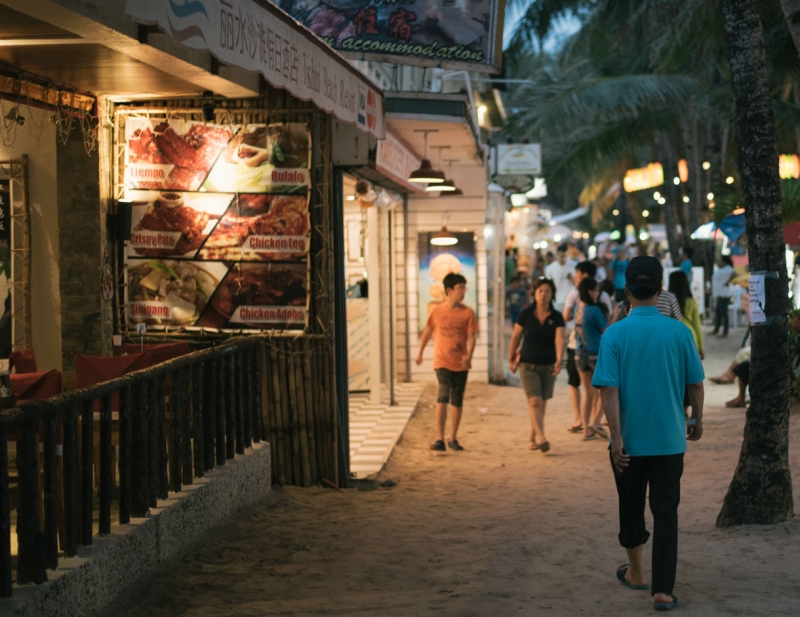 Image credit: bongs Lee 
Paying a visit to the mall near our Airbnb proved helpful as my friend got all his daily necessities and whatever articles of clothing he needed for the rest of the trip. However, due to our complacency, he didn't have insurance to cover any of these emergency expenses. In short, he had to spend his hard-earned National Service allowance on buying undergarments and a toothbrush instead of that bottle of beer we were so desperately in need of by now. Tough luck!  
After a rough start to our trip, we spent the night settling into our accommodation and helping our friend with his belongings (or whatever was left of it, anyway). We were determined to begin our holiday proper the next day.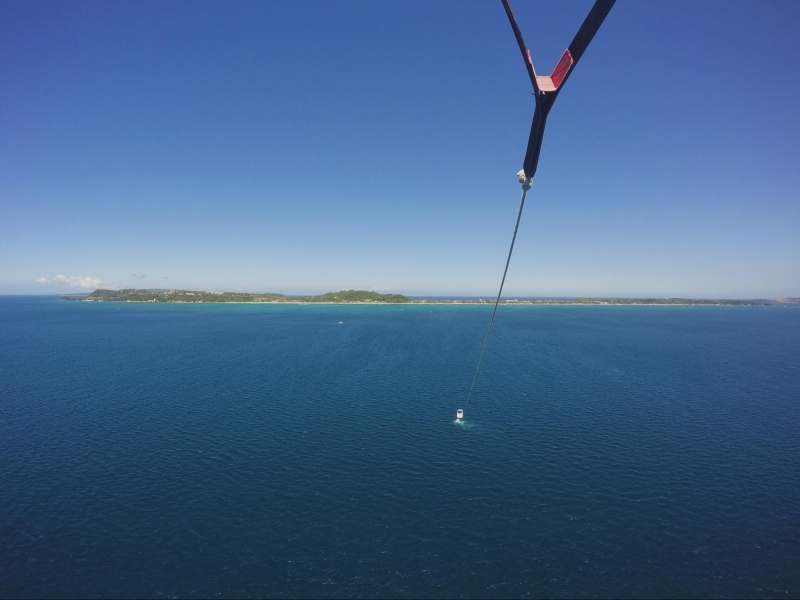 Besides, adventures always come hand in hand with…
The legendary white sands of Boracay did not disappoint, neither did her azure blue waters. In the day, we enjoyed our share of exhilarating water sports that were exactly what we were looking for! Parasailing was a breathtaking experience that gave us panoramic views of the entire Boracay island and was well-worth the price for that rare experience of cruising in the open skies, with nothing but rolling waves of the sea below us.
But all my fellow adrenaline junkies, you owe it to yourself to ride the flying-fish once (trust me, you'll be back for more) in your life. When booking your ride, the driver will ask for the "intensity" level. My advice to you? Go for gold and don't look back. Trapped between breakneck speeds, ever-present gravity and a desire not to drop into the ocean, we were clinging on for dear life as we choked on seawater and screamed at the top of our lungs. What an amazing time!
… (Mis)adventures.
Our (mis)adventures continued the next day when we decided to go island hopping on the local sailboats, or paraws as they call it. What a way to explore the islands around Boracay! Perched on either side of the boat, we braved the elements and turbulent seas to get to otherwise inaccessible spots. The highlight was surely the famous Puka Island where locals had set up shop selling refreshing drinks, and holidaymakers were lounging under the orange glow of the sun. But alas, when we returned from our short excursion, we were greeted with more problems…
We left our waterproof bag containing our portable chargers, playing cards and random GoPro accessories tied to the paraw, wanting to explore the beach with free hands. In that short span of time, our boat captain had gone for a quick chat elsewhere and some opportunistic fellow had made off with our belongings. Thank God we took our valuables with us! Our captain explained that whilst we were free to lodge a police report, there was probably not much that could be done. So again, with slightly agitated hearts and a determination to make the most of our trip as much as we could, we resigned ourselves to our fate and moved on to the next island.
By night, we hit the various beachside bars that came to life as the sky darkened. Seamlessly transitioning between our countless pizza and drinks, we embraced the cold sand now hugging our toes and neon lights that had come out to greet us. As the latest Chainsmokers remix played endlessly into the night, we were privy now to an entirely different side of the island.
Before we knew it, it was time to say goodbye to the island. We were glad the stray luggage and stolen items did not ruin our vacation plans, although it had left a bit of a sour taste in our mouths. Not only did it set us back on one free night of exploring Boracay, it had also taken a noticeable chunk out of our budget. There was no recourse to be sought from any travel insurance, however, and we could only live with "what could have been".
Lesson learnt: once bitten, twice shy!
Little did I know, our lack of foresight when it came to planning our trip was not done haunting me yet. The night I got back, I came down with a case of food poisoning. Maybe it was my weak stomach's way of rejecting the balut, maybe it was the cheap burger we bought off the streets in a bid to rebalance our funds. But I definitely did not feel good and I had an important internship interview the very next day. Desperation took over. Making my way to the nearest 24-hour clinic, the doctor gave me 2 days of MC and told me to stay home to recover.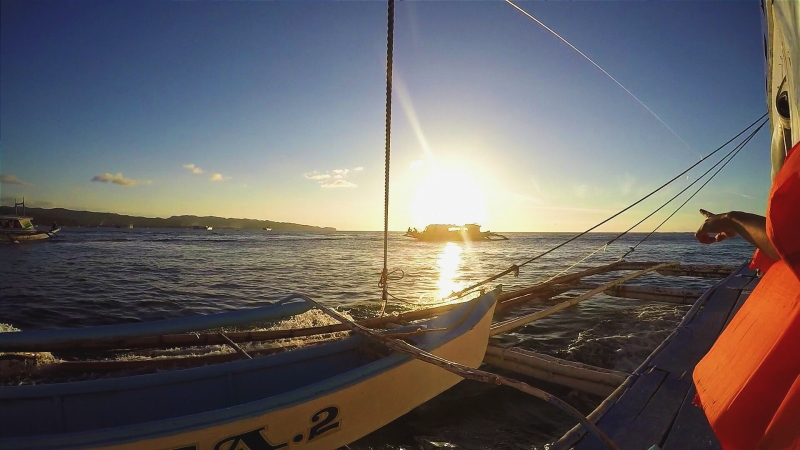 Needless to say, I was too nauseated and had to cancel my interview. Bedridden for the next day, I got by on the medicine I paid for and was just cursing my misfortunes at this stage. However, at this stage, nothing could be done. I got memories that I had not bargained for and I had to settle for that. Do I wish that we had purchased travel insurance before flying? Without a shadow of a doubt. In fact, it was the first thing I did after I confirmed my recent flight to Stockholm.
I had a few major takeaways from my ORD trip to Boracay: the unforgettable Paraw sail boats that took us island hopping and sunset viewing, the picturesque sights of the white beach and the best company I could have asked for on the trip. Unsurprisingly, it also inevitably showed me the importance of purchasing travel insurance for my future travels.
Don't make the same mistake I did! You never know what will go wrong when travelling – from lost luggage and delayed flights to pickpockets and illnesses.
FWD Travel Insurance
has got you covered for all that and more! Meticulously and thoroughly ensuring that you are covered for the whole duration of your trip,
they even extend their coverage to 48 hours after you return home in case of any illness or medical conditions,
leaving you with a pleasant aftertaste of your well-deserved vacation!
Travel insurance is now more accessible than ever and is a vital part in making sure your holiday goes smoothly and enjoyably. With FWD Insurance, bypass tedious insurance forms and get your quote directly from their website for a quick and painless process!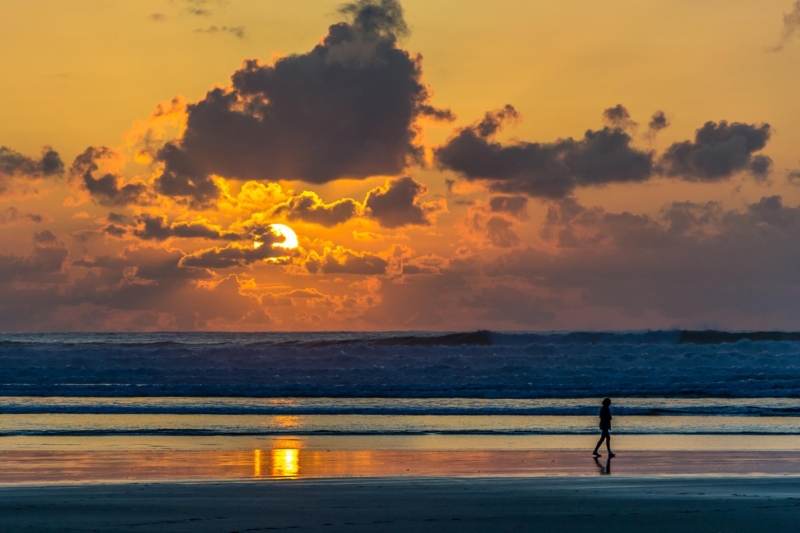 With a focus on helping the traveller have an easier and more convenient way to secure their travel insurance, FWD Insurance offers:
✓ Your personal travel insurance quote in 10 seconds online (yes, TEN)
✓ Sports equipment protection
✓ Unlimited medical evacuation coverage
✓ Haze delay coverage
✓ A suite of add-ons tailored to your trip
All these, in addition to the basic coverages that other travel insurances will offer!
Travel further, party harder and stay longer with an ease of mind knowing that FWD Insurance has got you covered like no other.
Don't learn the hard way, and
---
Brought to you by FWD Insurance.