It's that time of the year when tulips bloom into their most beautiful blends. Tulipmania is back with a blast at Gardens by the Bay this 2017! From lulling lilacs to hypnotising hues of pink, there's a multitudinous palette of colours on show to wow you away.
When:
1 April to 7 May 2017
9am to 9pm daily
Where:
Flower Dome, Gardens by the Bay
We went down to catch a glimpse and had a great time strolling through the ambrosial aromas and motley crew of exciting colours. To spice things up and get your heads turning, here are some of the most fascinating and enthralling things we learnt about Tulipmania!
1. Tulipmania 2017 has the BIGGEST variety in Singapore thus far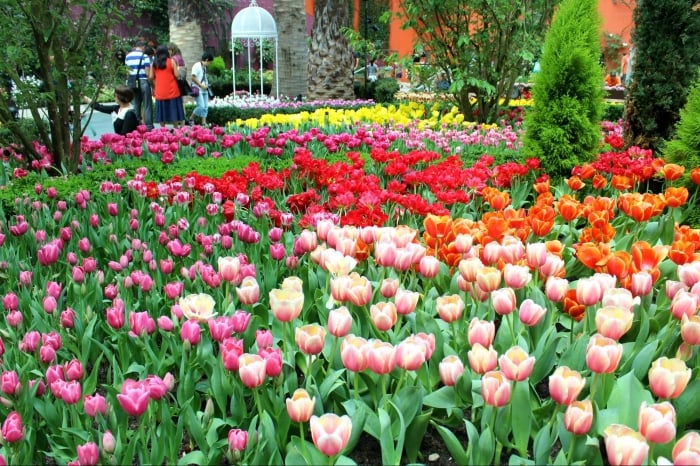 Since its inauguration back in 2013, Tulipmania has progressively burgeoned into an even more colourful affair each year. Displaying 30,000 flowers across a staggering 90 different varieties of tulips and hyacinths, this year promises a colourful spectacle that will trump all of its predecessors.  Tulipmania 2017 will also introduce new species of tulips that have never been featured in previous exhibitions. The Darwin Hybrid Tulip for one, can grow up to a massive 70 cm tall and are nicknamed "perennial tulips" because their blooms last for up to five years.
2. Tulips don't bloom naturally in Singapore; yet here they are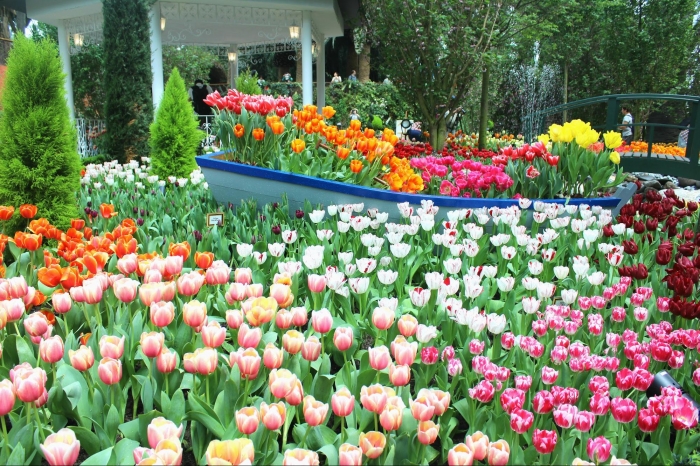 Tulip aficionados will tell you that the optimal time for tulips to bloom, is during late winter all the way through to spring. Only with the icy winter chill and rich spring soil can these flowers ripen to their brightest and most beautiful. So when you think about it, given equatorial Singapore's unrelenting perennial summer heat, it's amazing how Gardens by the Bay can conjure up such a flowery spectacle. Maintenance efforts with energy-efficient cooling technologies ensure temperatures in the Flower Dome remain cool to simulate the ideal "Spring" weather!
3. Spot tulip varieties with very interesting names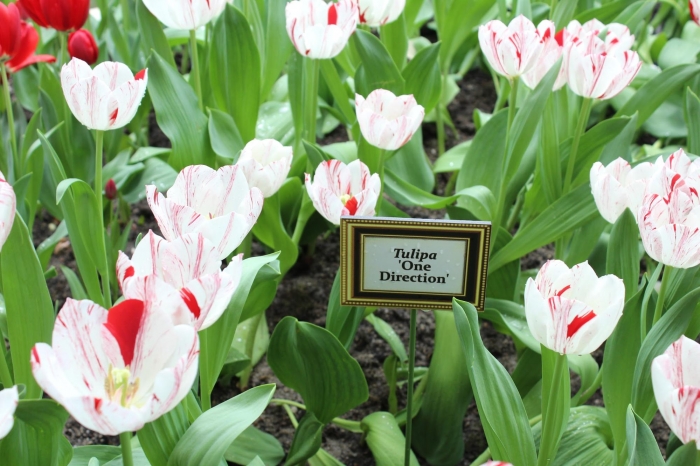 From slick-haired Portuguese footballing superstars to tween scream-inducing boy bands, Tulipmania sports some pretty uniquely named tulips. The Tulipa Ronaldo Unique and Tulipa One Direction are just two from the lot, but there are many other equally intriguing flowers. There's even a Tulipa Kung Fu, Tulipa Vampire, and a Tulipa Pretty Woman somewhere down the street. I'd recommend you comb through the full list of curious sounding tulips at Tulipmania because these names are surely too cute to pass up! But amusing names aside, one thing is certain. You can expect each to be blooming as beautifully and eye-catchingly as the other.
4. Get inspired by Van Gogh's artistic masterpieces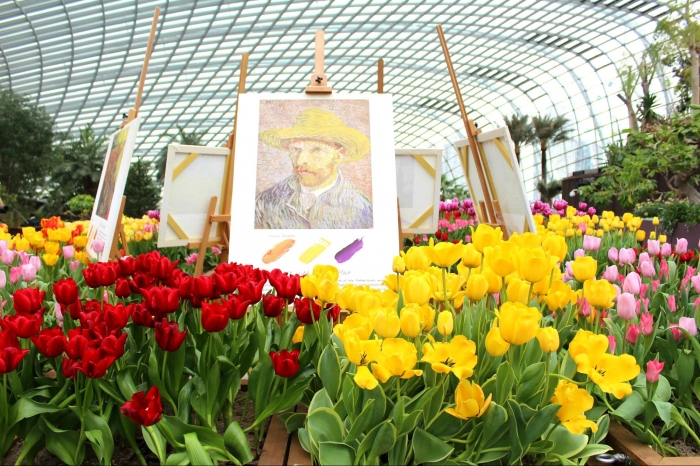 Tulipmania 2017 draws inspiration from Vincent van Gogh, the celebrated artist and vanguard figure in the history of modern art. While your childhood art lessons probably showed you stock images of his iconic paintings like "Self-Portrait with Straw Hat" and "The Starry Night', Tulipmania jolts these masterpieces straight to life from their static frames.
'Self Portrait' is recreated with around 2,000 sweet-smelling Prince tulips across the flowerbed. Fiery red taints, tangy orange blends and hues of hot pink seamlessly blend to form the outline of the art piece. 'The Starry Night' is similarly replicated over a stunning sea of purplish blue hyacinths. We've heard of flower art before, but these take flower arrangement to the next level.
5. You could become the lucky winner of flight tickets to Amsterdam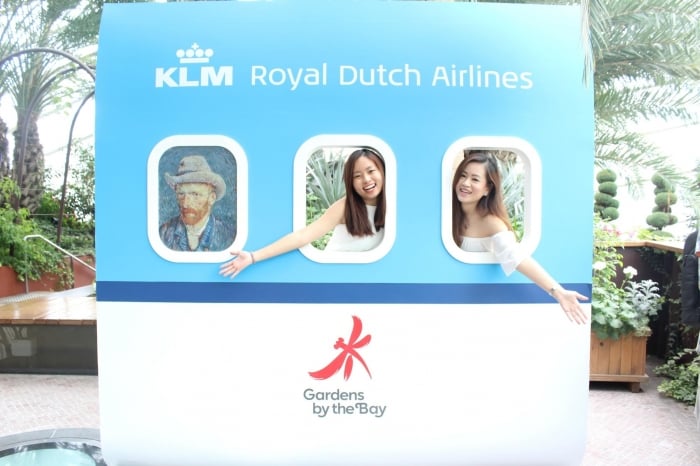 It doesn't stop there; besides bringing Van Gogh to you, Tulipmania may even bring you to him! Just Instagram a photo at the KLM booth with the hashtags #Gardensbythebay, #GBTulipmania, #KLM and include a caption about how amazing you think Tulipmania is. Count your lucky stars because the grand prize is a pair of economy class tickets to Amsterdam and admission tickets to the Van Gogh Museum! Aside from that, they are also giving away 4 weekly prizes which comprise of a Van Gogh-themed limited edition gift set!
Tip: Remember to make your Instagram account public so they can see your post.
6. These tulips receive A LOT of attention and care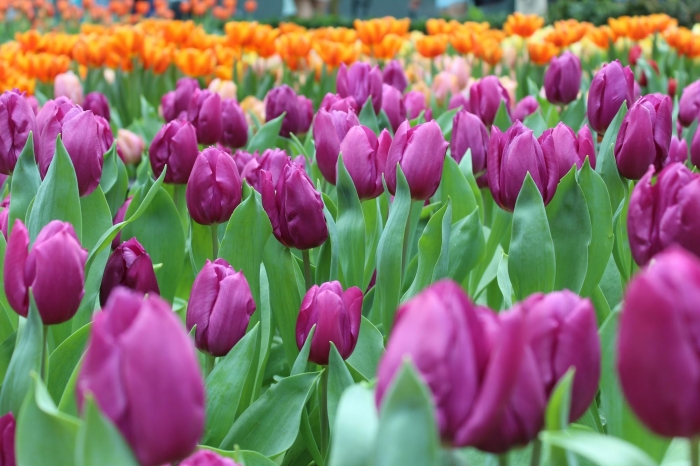 To average spectators, the flowers you'd find at Tulipmania look formidable. Boasting striking lively colours, showy blooms and firm stalks, they look capable of withstanding fire and brimstone. But did you know that these tulips actually have to be constantly maintained in order to look like how they do?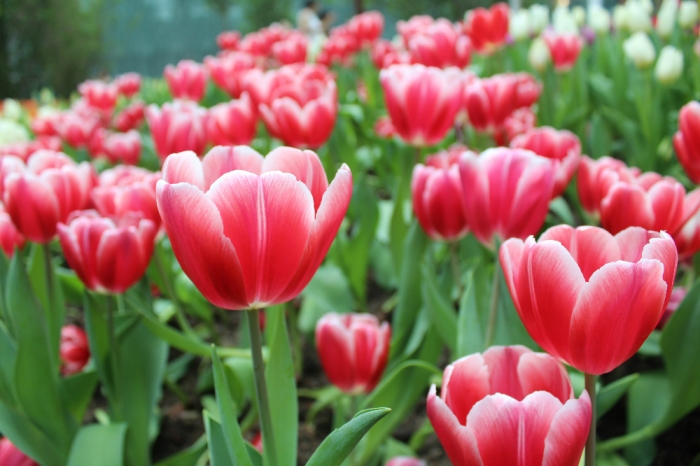 Blooms only last about 12 days, thus fresh batches need to be planted constantly. They're under perpetual surveillance to ensure that they are in tip-top condition for your viewing. In fact, the tulips at Tulipmania have actually been cultivating for over four years in the Netherlands! To attain their impressive blooms, they undergo a convoluted process of being transferred between different cold storages and incubation greenhouses. Aren't you just amazed at the sheer amount of effort that goes into preparation for Tulipmania?
7. Psst… Let us give you an insider sneak peek on the most Instagrammable spots
We strongly believe that good things must be shared, so we'll let you in on a little secret. Shutterbugs, rejoice because here are some of the most ideal places in the Flower Dome to snap all your pictures, from only the best angles.

Well, of course with the help of our lovely models, the pictures turned out even more vivid. But these photos are amazing aren't they! The natural lighting and angles really accentuate the essence of exactly how alluring the tulips and their motley-crew of colours are. Head straight behind The Starry Night painting (left photo), to the pavilion (right photo) and weave past the fumbling newbies.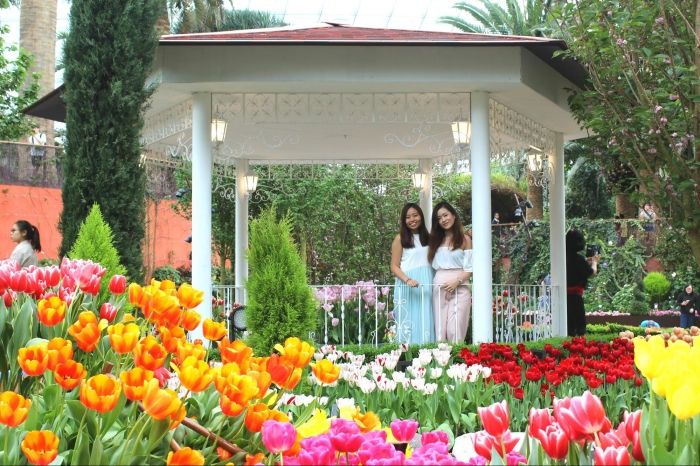 Armed with these insider tips, it'll definitely be hard for everyone else to snap photos as nice as yours! I'd keep my tulips (two lips) sealed if I were you. Lest more and more people end up clamouring to steal your photo opportunities.
8. Unlike regular garden flowers, these tulips have travelled quite the distance to come here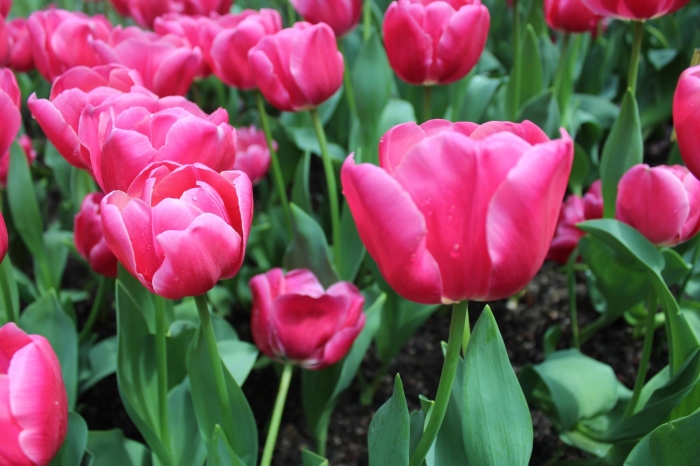 Since we've already established that Singapore's (and the region's) unbearably scorching climate renders all efforts to nurture tulips here futile, then where have they come from? Across the toilsome seas and arduous landmasses some 10,000km away, entire fields of tulips are ripened at a secluded farm in the Netherlands before flying to Gardens by the Bay for Tulipmania in under 24 hours. Talk about express courier services right? Even my online shopping within Singapore doesn't zoom here that quickly!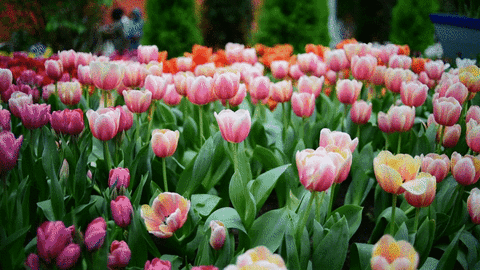 Aboard the freight, the tulips are kept in ideal temperatures around 2℃ to 4℃ to keep them fresh before they put on their show. With all this extensive preparation and precise coordination, a lot more runs behind the scenes than meets the eye. You know for sure that Tulipmania is the real deal.
9. Local senior citizens enjoy 50% off ticket prices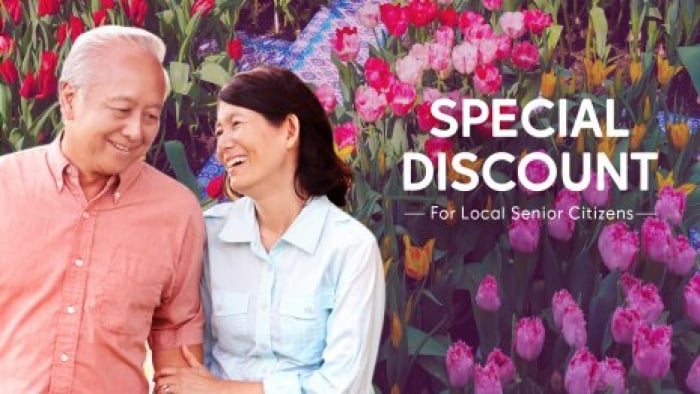 Image Credit: Gardens by the Bay
Tulipmania 2017 is a great place to bring Grandma and Grandpa for a refreshing dose of garden aroma and exercise. Local senior citizens can enjoy half priced admission rates for single and double conservatories only during the Tulipmania period from 1 April to 7 May. They can stroll through the cool indoor gardens and take in all the enchanting aromas of the fresh tulips at their own comfortable pace. Besides, I'd say this beats going to a park any day! You get the same exercise, better flowers to enjoy, cooler shades and avoid the harsh humidity.
10. You can join a FREE guided tour for even more fun facts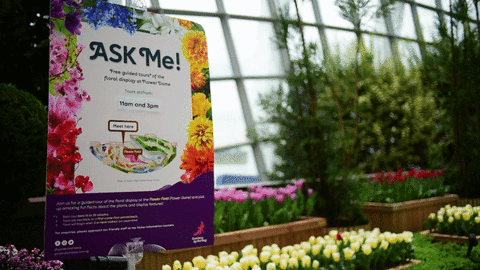 If these fun facts peaked your curiosity, head down to Tulipmania 2017 anytime from now till 7 May 2017 from 9am to 9pm daily! Locate this ASK Me! signboard to join a free guided tour through the exhibition. Their trusty guides will definitely treat you to even more fascinatig botanical facts and anecdotes.
So there you have it! Some of the most intriguing and head-turning things you probably never knew about Tulipmania 2017 at Gardens by the Bay. But we're only scraping at the surface with this teaser into the flowery affair. Head on down to Gardens by the Bay right now for this floral extravaganza! We promise you won't regret it.
---
Brought to you by Gardens by the Bay