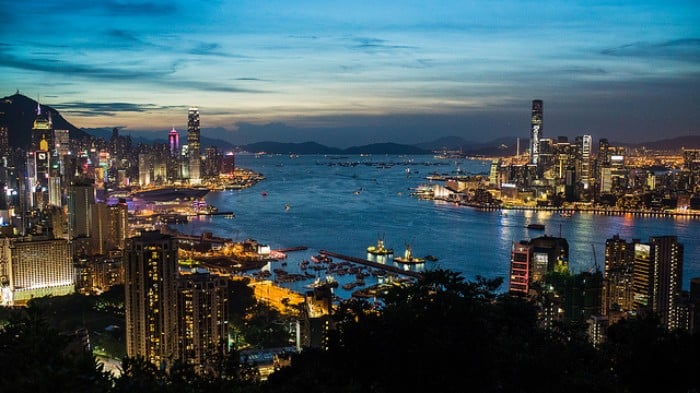 Image credit: Studio Incendo
It's adventure time! Set your sights on Hong Kong, a bustling metropolitan city oozing years of history, towering skyscrapers, unbeatable bargains and scrumptious food that you will dream of for days.
We did our research, and found this 3D2N travel deal that includes return flights and hotels with — get this — an additional free night's stay! Yes we saw your eyes light up – a FREE NIGHT'S STAY! The sale is on from November to December 2016, and gives you 4 whole days to explore Hong Kong from just SGD 498 per pax… INCLUDING all taxes! Is that a sweet deal or what?!
Here's the breakdown:
Stay at the iClub Fortress Hill Hotel
Fly to Hong Kong via United Airlines. Everything will be settled for you from start to end – just kick back, relax, and enjoy the journey! Once you arrive at the HK airport, hop onto a free airport transfer which will bring you to iClub Fortress Hill Hotel and find yourself right smack in the middle of Hong Kong's famed Fortress Hill and North Point districts. The best part? The hotel is located only five minutes from Causeway Bay, one of HK's famed shopping districts. This location simply can't be beat!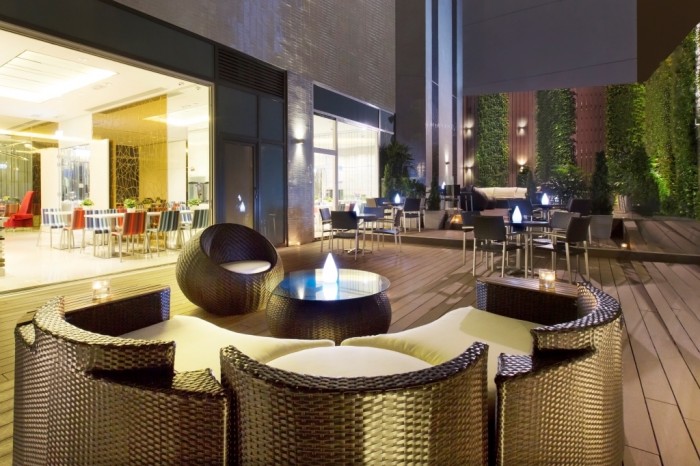 Image credit: iClub-Hotels
Choose to stay at either their iSelect or iPlus room:
Image credit: iClub-Hotels (left: iSelect; right: iPlus)
Both rooms have large windows that let in lots of natural sunlight. There's nothing quite like waking up in the morning and seeing the iconic HK skyline spread out before your eyes! The rooms come with free Wifi, as well as a multimedia connectivity panel with USB and audio connection. The iSelect rooms offer a huge double bed, while the iPlus rooms offer two huge single beds.
Things to do around the Hotel
Due to the hotel's fantastic location, there are lots of things you can do around the area:
1. Tour Hong Kong on a pretty tram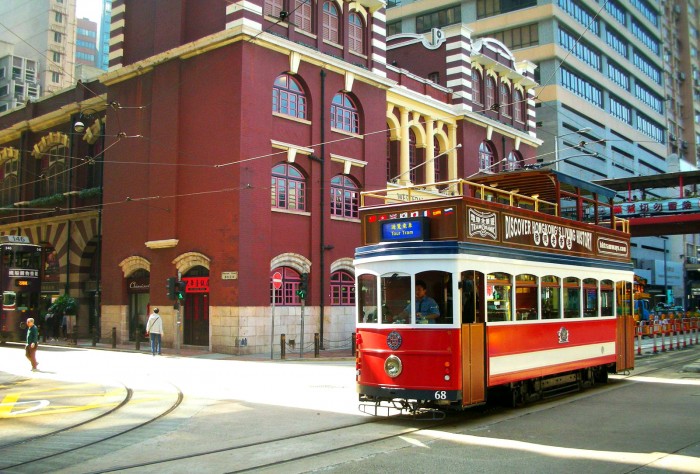 Image credit: Hong Kong Tramways
Hop onto one of these cute red trams and learn about Hong Kong's rich history with the TramOramic Sightseeing Tour, where an hour-long tour of the city only costs HKD95 (~SGD17)! Travel around the city in a 'mini-museum' of sorts that's filled with old artefacts, and snap lots of pictures whilst on the open-topped main deck. This is the easiest mode of transport should you want to see many attractions within a short period of time – it's super fuss-free and convenient!
2. Shop till you drop at Causeway Bay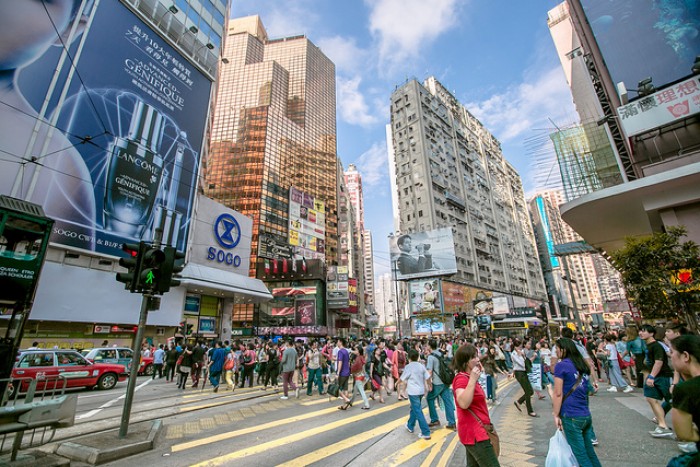 Image credit: IQRemix
We don't blame you if you choose to head straight for Causeway Bay; this particular district is every shopaholic's paradise. Venture here if you plan to shop till you drop – the area is absolutely packed with glitzy malls, boutiques, and busy market stalls. Spend an entire day just getting lost in this neon dreamland of shopping! Visit Hysan Place, Lee Theatre, Times Square Hong Kong and Fashion Walk for a plethora of luxury and mid-range goods. Check out Island Beverly Centre for unique boutiques and display your bargaining skills at Jardine's Crescent street market.
3. Feast your eyes on the sparkling skyline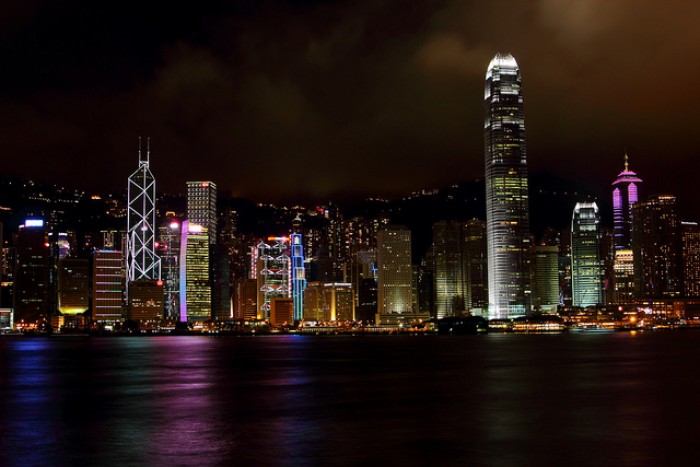 Image credit: initalcorn
Another must-do whilst you're in Hong Kong: enjoying the sparkling skyline. Just look at it! We recommend taking a night-time stroll or packing a picnic to enjoy a relaxing night by the bay.
However, if you choose to stay in and have a lazy day in the hotel, knock yourself out with free daily breakfast, fitness facilities fitted with state-of-the-art equipment, as well as complimentary tea, coffee and snacks round the clock!
---
Brought to you by Focal Travel.