Geographically speaking, East Asia comprises the territories of China, Macau, Hong Kong, Mongolia, Japan, North Korea, South Korea and Taiwan. This subregion in the Asian continent is home to the world giants in terms of population, politics, economy and tourism. The most powerful, most advanced, most beautiful, most historical – name all the superlatives and you can find them in East Asia.
You've probably been to some of these destinations, but here's the real challenge: complete all these unique experiences in East Asia. And the reward? Bragging rights and indelible memories of grand adventures! We shall focus on amazing experiences in Hong Kong, Japan, South Korea and Taiwan because these destinations are the most popular and most visited in the region.
Let's the start the big journey, shall we?
1. Hong Kong: Ride the Ngong Ping Cable Car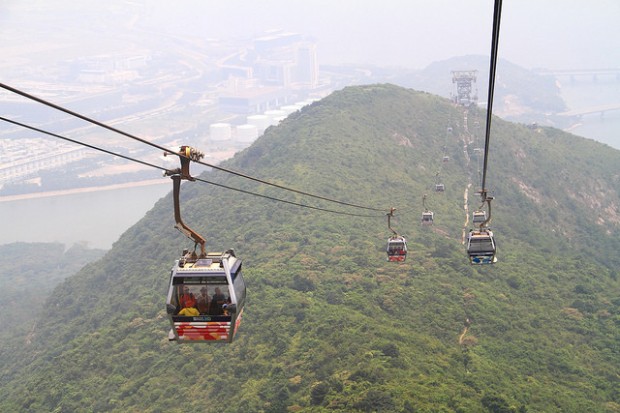 Image credit: llee_wu
Begin your Hong Kong experience aboard the Ngong Ping cable car. This approximately 25-minute cable car ride gives you a breathtaking bird's eye view of Lantau Island and its surrounding seascape. The ride might be daunting at first but you'll get a hang of it in no time, especially when the captivating scenery meets your eyes.
2. Hong Kong: Climb to the top of Big Buddha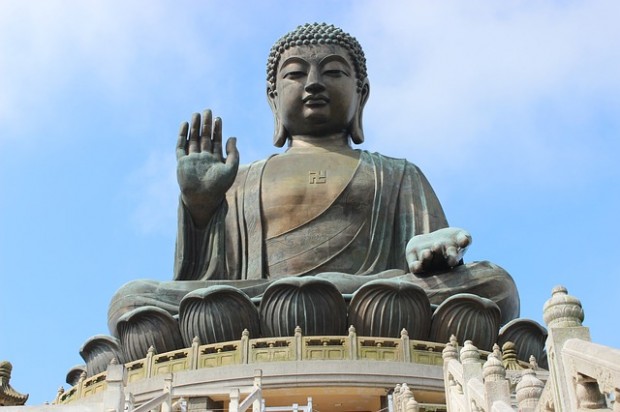 Just a few minutes walk from Ngong Ping Village, you will be able to find famous attractions such as the Po Lin Monastery, Ngong Ping Piazza and the Big Buddha.
Buddhists or non-Buddhist, you won't regret climbing up the 268 steps just to take a glimpse of the Big Buddha, also known as the Tian Tan Buddha. Even though this sitting bronze Buddha is visible from below, you will not feel its grandeur and sacredness until you reach the top. Apart from its colossal size, what's more fascinating about this Buddha is that it faces north, opposing the great Buddha statues in other countries which usually face south.
Riding the Ngong Ping cable car and seeing the Big Buddha are just two of the many things you have to experience in Hong Kong. Allow Focal Travel to take you to the best of Hong Kong without the hassle of planning for everything. Aside from visiting the major attractions such as the Avenue of Stars, Wong Tai Sin Temple, Polin Monastery, Big Buddha and Ladies Market, among others, the 4D Hong Kong Delicacy Tour will treat you to an unforgettable food trip with a sumptuous seafood lunch on Lamma Island, traditional Poon Choi dinner and local Roast Goose dinner. How awesome is that?!
3. Japan: Visit Noboribetsu Jigokudani, Japan's Hell Valley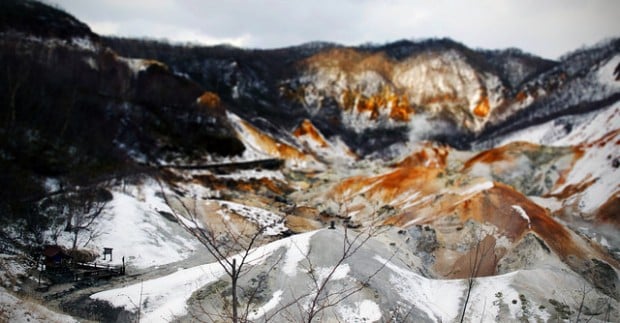 Image credit: Kevin Poh
Want to know what hell looks like? Go to Noboribetsu Jigokudani, the famous Hell Valley of Japan! This post-apocalyptic landscape looks like it came from the underworld with its hot steam vents and sulphurous streams. On top of being a tourist attraction, Jigokudani is an important source of hot spring waters in the city of Noboribetsu. With such otherworldly feel and great significance, this place is not to be missed in Japan.
4. Japan: Soak in Hokkaido's onsens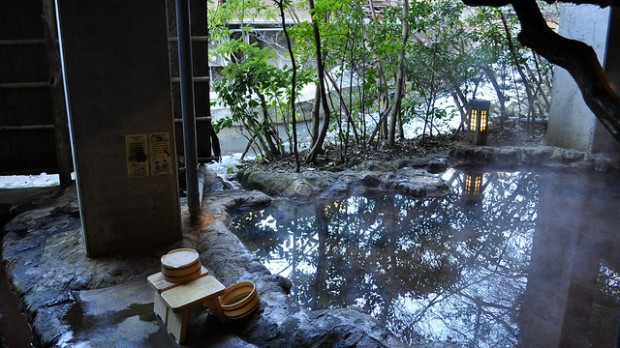 Image credit: David McKelvey
Think onsens (natural hot springs), think Hokkaido! Although you can find onsens all over Japan, the northernmost prefecture Hokkaido houses more than a hundred, so you'll surely be spoilt for choice. Soak your stress away in a warm, soothing onsen and experience nothing but pure relaxation!
If you want to experience more of what Hokkaido has to offer, grab Focal Travel's 7D6N Glamorous Hokkaido package. Tour highlights include a visit to the aforementioned Noboribetsu Jigokudani (Hell Valley), nature trek at Shikotsu-Toya National Park, an ascent to Mt. Hakodate by ropeway and sightseeing in major cities of Hokkaido including Sapporo, Otaru and Chitose. Plus, you'll enjoy FREE 2 nights in Hong Kong! This couldn't be more exciting!
5. South Korea: Learn how to make your own Kimchi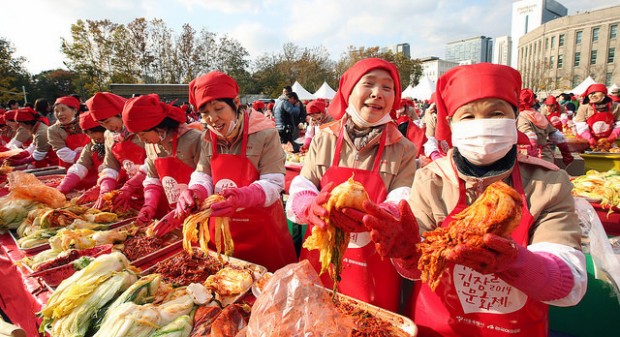 Image credit: Republic of Korea
There's no better place to learn the art of Kimchi making than its place of origin: Korea! If you can't join the Kimchi Making and Sharing Festival in Seoul every November, fret not, because you can still participate in Kimchi making programs all year round from cooking institutions like Seoul Kimchi Academy House.
Also read: Korean-Food Lovers Guide To Where To Eat In Seoul
6. South Korea: Wear a traditional Korean costume hanbok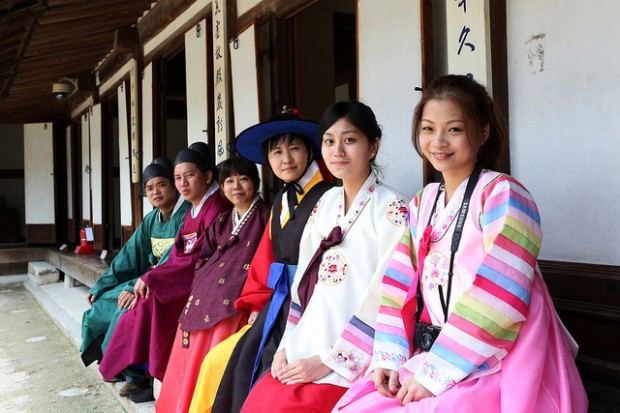 Image credit: Republic of Korea
This is not only for the girls; guys can also wear a hanbok, a traditional Korean clothing distinct for its bright, vibrant colours and simple lines. Learn and appreciate the unique culture of Korea by putting yourself into their shoes, or clothes, for that matter.
Add more awesome experiences to your Korean adventure with Focal Travel's 8D6N Alluring Korea + 2N Bali package. Yes, you've read it right. You will also enjoy two unforgettable nights in Bali, Indonesia.
Highlights of the Korean tour include a stay at Alpensia Holiday Inn Ski Resort with exciting ski amenities, Apsan cable car ride in Daegu, a visit to heritage sites in Gyeongju, unlimited pass in Lotte World, and of course, shopping in Dongdaemun and Myeongdong, two famous shopping districts in Seoul. Then you will fly to Bali and stay there at your own leisure for two nights before heading back home.
Just sit back, relax and let Focal Travel arrange this grand Korean holiday for you.
7. Taiwan: Cruise around the Sun Moon Lake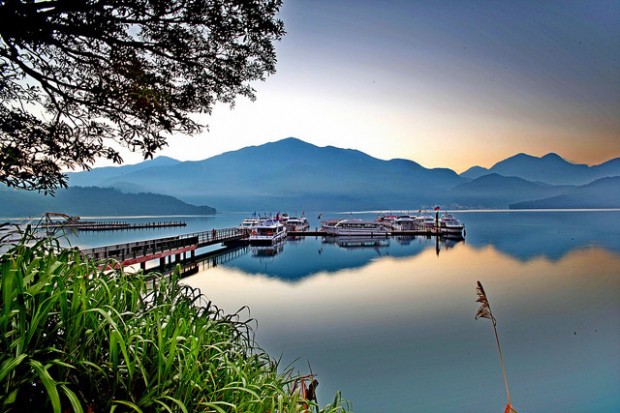 Image credit: Eddy Tsai
Make your way to the largest body of water in Taiwan. The east side of the lake looks like the sun while the west side resembles the moon, thus the name Sun Moon Lake. People visit the lake to catch the spectacular sunrise and sunset, but you can make your visit even more unforgettable by hopping on a romantic cruise on its calm, clear water.
Also read: 10 Things About Taiwan You Never Knew
8. Taiwan: Shop to your heart's content at Taipei 101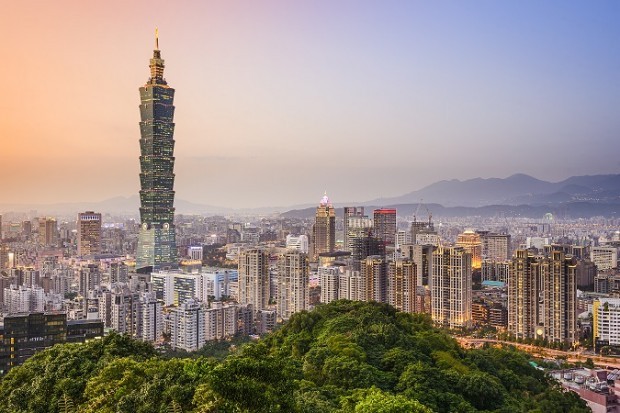 Shopping in Taipei 101, one of the world's tallest and most iconic buildings, is an item to be added in every shopaholic's bucket list. But even if you're not into shopping, getting inside this amazing skyscraper is already an experience to keep for life.
If you're planning to visit Taiwan [fzPrice]Taiwan[/fzPrice] this December, check out two of Focal Travel's special packages to Taiwan. Aside from the rare opportunity to ride a Hello Kitty charter flight by Eva Air on Christmas Day, the 7 Days Sensations of Taiwan (Eva Air Hello Kitty Charter Flight) package also brings you to amazing destinations in Taiwan such as Nantou, Miaoli, Taichung, Taipei and more! Plus, you will get to stay in a luxurious five-star accommodation like Leo Foo Resort and Palais de Chine Hotel. You'll be treated like royalty for sure!
If you like nature and the outdoors, you will definitely love 7 Days Sensations of Taiwan (China Airlines Charter Flight) package as it brings you to the scenic wonders of Taiwan such as Taiyi Ecological Leisure Farm, the Sun Moon Lake, Seven Star Lake, Taroko National Park, Alishan National Scenic Area and a whole lot more! No need to book a flight and painstakingly plan for your Taiwan itinerary because Focal Travel has everything covered!
There you have it – eight experiences you must have in East Asia, two for every destination. While the list is by no means exhaustive, it gives you a snippet of the adventures that await you in this region. If you have more unique experiences to add, feel free to drop them in the comment box below.