Looking for an inspiring way to jazz up your next holiday? With plenty of amazing on-board activities and top-rated port-of-call destinations, a fly cruise can do just the trick! A vacation option that has been gradually gaining popularity over recent years, fly cruises offer you both the enjoyment of flying and cruising. Start your adventure by hopping on a flight to a far-off land, and then step aboard a luxurious cruise ship to another country, all while experiencing exciting activities on board the vessel! 
The Explorer Dream is the latest addition to the Dream Cruises fleet of vessels, and the fastest cruise ship in Asia Pacific. With 13 stately decks and its 1,856-passenger capacity, the Explorer Dream is the up-and-coming cruise holiday for families and individuals of all ages. Here are some of the many highlights that you can experience on board the ship! 
Book your
6D5N FlyCruise
experience with
Explorer Dream
! From
$699 per person
, you'll certainly get your every dollar's worth. What's more, you'll enjoy
$100 off per cabin
when you book with your UOB Card!
This package includes a one-way air ticket to Hong Kong via Jetstar Airways, where you'll embark on your exciting cruise journey travelling southward, disembarking at its two ports-of-call — Nha Trang and Ho Chi Minh City — before sailing back home to Singapore. Save the dates from 8 to 13 October to have this amazing unique experience!
Get this special deal at the WTS 30th Anniversary Roadshow at Our Tampines Hub from 30 August to 1 September. You won't want to miss this offer! 
Accommodation 
There's a common misconception that cruise ships have small, claustrophobic rooms. While this may be true for other older vessels, the Explorer Dream offers a variety of luxurious staterooms that'll ensure your utmost comfort as you retreat for a night's rest after a day packed full of activities.
Palace Suite
The Palace Suite definitely stands out with its spacious living areas and ornately decorated rooms. Having one magnificent king-sized bed, and an equally cosy double sofa bed, the Palace Suite sleeps up to 4 passengers comfortably. It has its own private balcony, providing unrivalled views of the ocean and sunset, as well as a roomy private bathroom. On top of the room's facilities, the Palace Suite comes with a 24-hour dedicated butler concierge service. As its name aptly suggests, it's truly a suite fit for royalty. 
Entertainment 
There's no shortage of invigorating attractions and activities to do on board the Explorer Dream! The cruise line boasts award-winning cruise entertainment that's guaranteed to keep you occupied while sailing. 
Zodiac Theatre 
A staple of any decorous cruise must be its live show performances, and the Explorer Dream provides nothing less! The magnificent theatre hosts a captivating show every night, with stunning set designs and elaborately choreographed acts to keep you on the edge of your seat.
From jaw-dropping circus acts to mind-boggling magic tricks and musical dance performances, a trip to the Zodiac Theatre promises a top-notch Broadway-style live show with great production value! 
ESC Experience Lab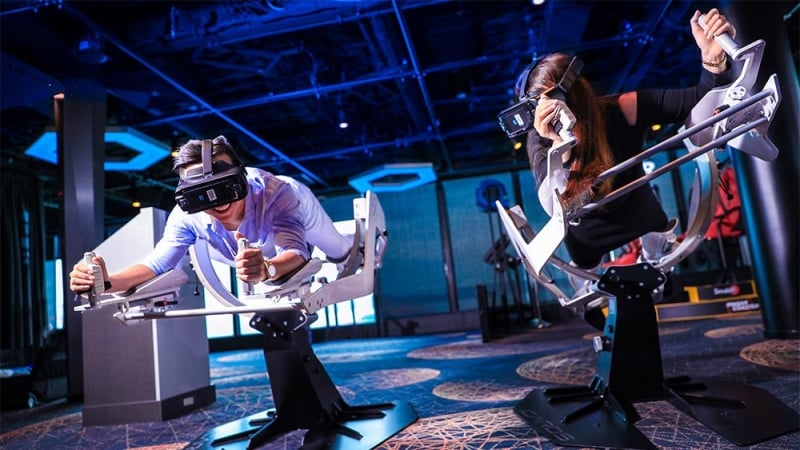 Step into the future when you visit the high-tech ESC Experience Lab — the Explorer Dream's very own VR/AR arcade gaming experience. This is definitely one for the imaginative thrill-seekers as you'll be completely immersed in a simulated world and plunged into a daring adventure game. For families, the lab also offers a multiplayer mode simulator where you get to jointly experience the virtual world together! 
Dining
With the wide array of different cuisines available on board, you're sure to find a restaurant or cafe that suits your fancy. The Explorer Dream's numerous dining options give you a taste of delicacies from all over the world, a testament to its international acclaim. From hotpots to seafood barbecue grills, you'll certainly be spoilt for choice! 
Take your pick! Here are some of the many dining options available: 
Silk Road Chinese Restaurant
As its name suggests, the classy restaurant offers an exquisite Chinese menu, curated to give you the best experience of the cuisine. 
Umi Uma
This modern Japanese and Korean restaurant serves up some of the freshest sashimi and seafood platters, as well as crispy fried tempura and soba. It also boasts a teppanyaki grill and table where you'll watch your meal expertly prepared right before you.
Palace Restaurant
The Palace Restaurant is the centre for an extensive menu of sumptuous international cuisines and exceptionally selected array of fine wines, cumulating to an unparalleled dining experience on board the cruise. It is open exclusively to suite guests, which just gives you another reason to book a palace suite stateroom! 
Mozzarella Ristorante & Pizzeria
Who doesn't like a slice of good ol' pizza? This European-style cafe serves delicious baked goods, desserts, and of course, its signature pizza. It's great for an afternoon snack in between activities! 
Star-studded Cruise Experience
What makes the 6D5N FlyCruise unique is that it's graced by two Mediacorp Artistes — Ben Yeo and Shaun Chen! 
Cruise guests not only have the opportunity to get up close and personal with the actors during the meet-and-greet session, they'll also get to enjoy exclusion sessions of high tea and group dinner, before being joined by the celebrities on the free shore excursion at Ho Chi Minh City. The whole event is indeed a once-in-a-lifetime opportunity and will really make this FlyCruise stand out from other similar experiences! 
Beauty and Wellness
After a long day jam-packed with activities, you'll be craving some time to unwind and relax. These dedicated facilities are readily available on board the ship to help you with just that: 
Spa 
The cruise's spa gives you the best of both worlds, offering both Eastern and Western options for lavish spa treatments. Choose between Chinese foot reflexology and Eastern-influenced acupuncture, or Swedish hot stone treatments and Western-style aromatherapy. 
The spa boasts the latest updated technology, as well as trained professionals who will ensure that you feel all rejuvenated and refreshed after a luxurious spa session. 
Gym
Even though a FlyCruise is meant to be an indulgent experience, there's always time for some workout routine! The onboard gym is decked out with state-of-the-art facilities and equipment that'll meet your unique training wants and needs. Also, group classes are conducted by trainers, appropriate for individuals of all levels of fitness. 
Sports and Recreation 
One of the most enticing parts of the cruise, the sports and recreation facilities provide a great way to enjoy some team activities as a family, as well as make some new friends all the same. Suitable for all ages, everyone is guaranteed a whale of a time! 
Sportsplex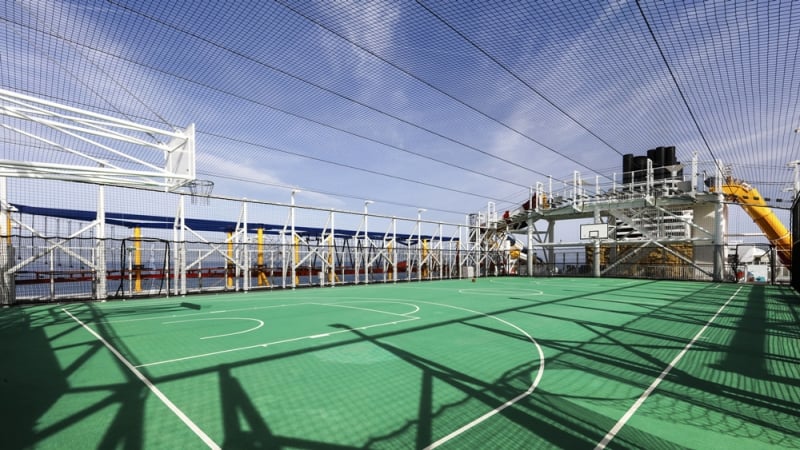 The outdoor sports court hosts various activities over the cruising days, from traditional games such as basketball and tennis, to more unique experiences like archery and bubble soccer. So grab a friend and join in the fun! It's a perfect way for young children to exert their pent-up energy.
The Zone
Have a game or two on the many arcade and console games available at The Zone! With an air hockey table and the likes of Nintendo Switch game consoles, the cosy lounge is stocked to guarantee some gaming entertainment during your downtime between other timed activities on board. 
Destinations and Ports of Call
The 6D5N FlyCruise experience starts with a flight to Hong Kong, where you'll then visit Harbour City, the premier shopping destination in the heart of Hong Kong. After the perfect start to your trip, you'll board the Explorer Dream and cruise down to Nha Trang in Vietnam. The small-town coastal city is known for delicious seafood meals along its stunning sandy beaches. A day at Nha Trang gives you just enough time to explore the coastal settlement and take a quick survey of the local culture. 
Next, you'll disembark for a free shore excursion at Ho Chi Minh City, another must-visit destination in Southeast Asia. Go on an exclusive Highlights Tour around the former capital of Vietnam, a historic city due to its significance during World War II and the country's independence. You'll be able to visit some important sites, such as the Reunification Palace and the War Remnants Museum, to gain a better understanding of its place in history. In between, you'll break for lunch, included as part of the tour!
Departing Vietnam, the Explorer Dream will further cruise until it arrives at its final destination, Singapore. The 6D5N FlyCruise is definitely a unique holiday choice that gives you the uniqueness of flying, cruising, as well as exploring on foot when you disembark at the ports of call. 
For those looking for an alternate adventure, the Explorer Dream also sails on a 9D8N experience beginning in Singapore, stopping at Jakarta and Bali, before ending with a free city tour at its final destination of Darwin in northern Australia! Passengers of this cruise then enjoy a free night's stay in Darwin before flying back to Singapore.
The
9D8N Explorer Dream FlyCruise
starts from
$999
per person, and journeys from 13 to 21 October 2019.
You can book your tickets with UOB Cards and enjoy $100 off per cabin. With a free city tour and 1-night hotel stay at Darwin to go along with the Explorer Dream's multitude of activities, you'll once again be spoilt for choice! 
Book this package at the WTS 30th Anniversary Roadshow held at Our Tampines Hub from 30 August to 1 September. Trust us, it'll be an unforgettable holiday experience! 
Travelling by land, air, and sea, a fly cruise indeed gives you the bang for your buck. On top of this, the Explorer Dream gives you a good balance between exhilarating activities and luxuriously relaxing ones to pamper yourself on board. With plenty to choose from, you can be sure that it'll make a great holiday for all ages and all types of travellers. 
---
Brought to you by WTS Travel & Tours, in partnership with Dream Cruises.