If you're starting to think you're somewhat of an expert traveller when it comes to Asia, think again. New ways to experience the world's largest continent are constantly cropping up — and here's one you may not have tried: fly-cruise.
Instead of being the conventional traveller — boarding a plane, going on a land tour, checking into various hotels, then boarding another plane home from each destination — Princess Cruises provides an alternative that lets you enjoy your favourite destinations in Asia more conveniently in novel ways. From celebrating Christmas and New Year's onboard a cruise ship to spending a refreshing summer at sea, find out all the epic experiences you can have when you go on fly-cruises around Asia!
Jazz up Your Year-End Celebrations
With the year-end holiday season swiftly approaching, it's time to start thinking of ways to make this year's celebrations unforgettable. Take your year-end plans up a notch by planning an epic fly-cruise holiday and spend Christmas and New Year's on a cruise ship. Princess Cruises has a 14-day New Year's Eve Southeast Asia and Japan fly-cruise that will bring you around the most festive destinations around Asia!
Experience the Christmas Cheer Onboard
Fly to Tokyo to board Diamond Princess on 23 December, where you set sail for Toba and Osaka to enjoy the Christmas festivities onboard.
Be sure to head down to the Atrium at the heart of the ship. With falling snowflakes, onboard entertainment based on the yuletide theme, and Santa Claus making a special appearance on Christmas Day, cruisers of all ages are sure to have a very merry Christmas with Princess Cruises! You don't need to miss out on your Christmas eve favourites, either! A special dinner featuring roast turkey or goose, Christmas cookies, and other holiday treats await when celebrating this jolly holiday onboard.
Countdown to the New Year
Spending New Year's Eve is even more special with Princess Cruises. With its 14-day fly-cruise itinerary around Southeast Asia and Japan, you can visit seven destinations on one festive-themed cruise.
Watch Hong Kong's Spectacular Fireworks Display
One of the highlights of the Princess Cruises New Year's Eve Southeast Asia & Japan voyage is that the ship will spend two nights in Hong Kong on 30–31 December. This means you get to soak in the festive excitement of the last days of year 2019! The streets of Hong Kong will be abuzz with party-goers on a New Year's mood.
You can take a stroll through the dazzling Stanley Market, embark on a spiritual outing to the Giant Buddha statue at Lantau Island or simply comb the shopping streets in Hong Kong, renowned as one of the fashion capitals of the world.
On any given day, stunning views of the sparkling skyline can be found in Victoria Harbour, but on New Year's Eve, the area transforms into a radiant place of celebration as epic fireworks light up the skies, accompanied by music. Marvel at the vivid pyrotechnics exploding over the beauty that is the Victoria Harbour. In fact, it is well-known that Hong Kong has one of the best fireworks displays in the world!
As to where the spectacle is best viewed, ideas clash. One thing is for sure, though: witnessing the skyline from the viewpoint of a ship guarantees a jaw-dropping moment. On the Princess Cruises New Year's Eve Southeast Asia & Japan voyage, cruisers will get to spend New Year's Eve onboard the ship. This may just be the best seats in the world to take in the splendour of a Hong Kong New Year.
Celebrate the new year in style, don your best suits and gowns and party the night away with the band. When the clock strikes twelve, do not miss out on the traditional balloon drop in the Atrium — everyone should try this once in a lifetime experience, especially with your loved ones.
Pop the Champagne Bottles
With all the New Year's celebrations, life demands a toast to the exciting year ahead. Another thing that makes a New Year's cruise exceptionally fun is the fact that you can enjoy celebratory beverages onboard. With Princess Cruises, you can order signature cocktails crafted especially for you.
The main dining rooms onboard Princess Cruises ships have been honoured for their outstanding wine programme in Wine Spectator's 2019 Restaurant Awards with an Award of Excellence. The Award of Excellence recognises restaurants whose wine lists feature a well-chosen assortment of quality producers along with a thematic match to the menu in both price and style.
Enjoy Theatrical Shows with Your Family
Broadway-calibre production shows, musicals, and magic shows are just some of the entertainment that cruisers can enjoy. As if hopping from destination to destination isn't thrilling enough, allow yourself to be transported through theatrical shows crafted by Grammy-winning songwriters.
After two nights in Hong Kong, Diamond Princess will sail to Da Nang, Nha Trang and Ho Chi Minh City where you can enjoy shore excursions visiting the many cultural wonders of Vietnam before the voyage ends in Singapore.
Featured Voyage Details: New Year's Eve Southeast Asia & Japan (From Tokyo (Yokohama), Japan to Singapore)
14 Days, 7 Ports of Call
Cruise period: 23 Dec 2019 – 6 Jan 2020
Ship: Diamond Princess
A  Breezy Start to the New Year 2020
The new year calls for setting resolutions, including a new set of travel to-do lists for you and your friends. Needless to say, going on a fly-cruise around Asia should be on every traveller's list! Kick off 2020 with a fly-cruise that lets you reward yourself with new experiences to take with you in the new year. 
Revitalise Yourself with World-Class Service
Every new year symbolises a new opportunity for growth. Revitalise with the help of the Lotus Spa® onboard; this spa was named "Best Spa on a Cruise Ship" by Spafinder Wellness 365™. From aroma stone therapy massages to detoxifying facials, this spa has everything you'll ever need to jumpstart your year.
When you sail on Diamond Princess, do not miss out on getting a rejuvenating bath at the Izumi Japanese Bath — a signature feature of Diamond Princess and the largest Japanese bath at sea! Let your hair down and pamper yourself as you relax, unwind and enjoy the panoramic views of the ocean vistas as you soak in the outdoor hydrotherapy pools.
Immerse yourself in Cultural Destinations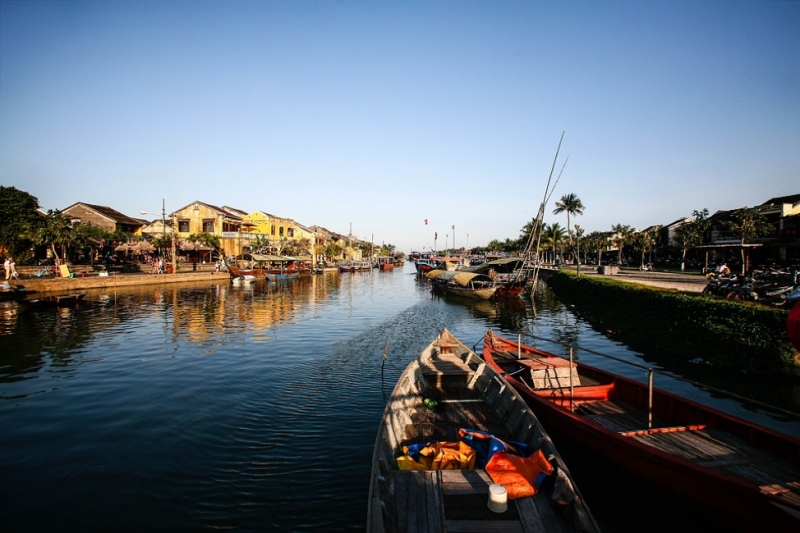 The ship usually sails at night so guests get to enjoy 8 hours or more of sightseeing time ashore. The Princess Cruises Southeast Asia & Japan Voyage offers shore excursions in multiple destinations, namely: Singapore, Ho Chi Minh, Nha Trang, Da Nang, Hong Kong, Taipei, Osaka, Toba, and Tokyo. Through these excursions, cruisers get to explore more in these destinations in one trip! Expect to experience quick yet fulfilling visits to key cultural spots around Southeast Asia and East Asia. Imagine scoring bragging rights to visit 6 countries and checking off multiple cities on your travel list within the first 2 weeks of the new year!
Some great examples of the brilliant attractions that you'll get to explore on shore excursions include the Confucius Temple, Chiang Kai-Shek Memorial Hall and the National Palace Museum in Taipei, Taiwan. Whether you opt for a full tour or prefer exploring on your own, visiting these cultural sites will ensure that you'll be enriched on your travels in the new year!
Featured Voyage Details: Southeast Asia & Japan (From Singapore to Tokyo (Yokohama), Japan)
14 Days, 7 Ports of Call
Cruise period: 6 – 20 Jan 2020
Ship: Diamond Princess
An Unforgettable Summer at Sea
Make plans for travel in summer 2020 with a fly-cruise and explore the most exciting cities in Asia. On a selection of 7/8-day fly-cruise that takes you from Shanghai to Japan, you will get the best of both worlds: enjoying the cruise experience and travelling around Japan's key cities all at once!
Start off your adventure by flying to Shanghai, China's central coast, where you'll hop aboard the Sapphire Princess and let the cruise line do its magic as you sail to Japan. But this doesn't mean you don't get to much of Shanghai! Before or after your voyage, head on pre-cruise shore excursions with Princess Cruises. This includes the opportunity to visit The Bund and the delightful Yu Garden.
Take a Dip in Freshwater Pools
Summer can be smouldering hot, unless you're spending it at sea! The Sapphire Princess, a sister ship of Diamond Princess, will provide several amenities that will keep you cool all season. Dress up in your stylish swimsuit and soak in a world of relaxation in the sparkling fresh water pools onboard. Grab a refreshing cocktail or slushy as you relax and chill out. 
Throughout the day and night, the poolside doubles up as an open-air amphitheatre with a mega screen which features blockbuster movies, concerts and exciting sporting events. As the sun sets in the evening, you can enjoy Movies Under the Stars over freshly-popped popcorn or delicious cookies and milk with the wind blowing in your hair.
Indulge in Award-Winning Cuisine
With award-winning chefs and carefully-curated menus, meals onboard Princess Cruises are anything but boring.
Feast on whatever suits your palate — in the main-dining room, choose from traditional fine-dining menus or 'Crafted by Curtis' dishes created by Chef Curtis Stone, a famous celebrity chef. Or pamper yourself at Sabatini's Italian Trattoria, where you can indulge in handmade pastas and succulent seafood dishes.
Otherwise, feast on casual dining options ranging from burgers and ice cream on the top deck, to specialty salads or sandwiches from the 24-hour International Cafe and pizza made to order at the elegant Alfredo's Pizzeria. Did we mention Princess Cruises makes the "Best Pizza at Sea"? To top it off, the complimentary room service offers fan favourites from the in-room menu delivered to your stateroom 24/7.
Witness the Breathtaking Mount Fuji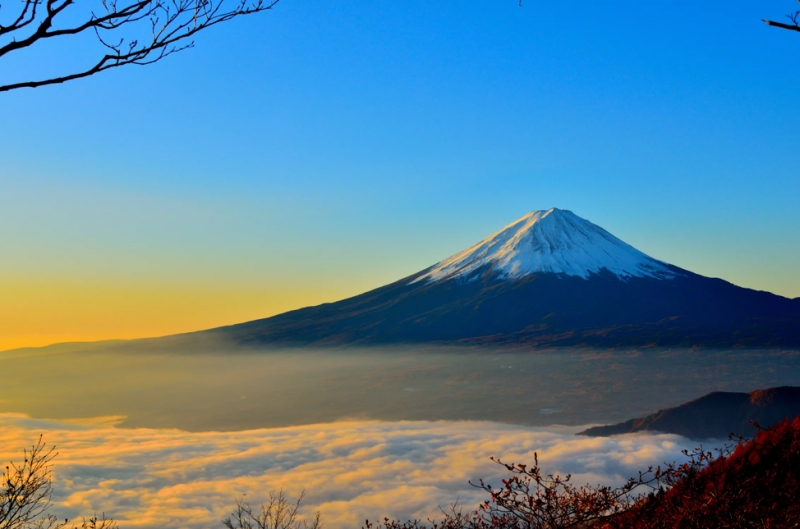 When you embark on a cruise voyage, you get to visit exotic ports and witness the beauty of Japan in a single trip. Summer is the most ideal season to marvel at the beauty of Mount Fuji.
Going on the 7/8-day Japan Explorer voyage ensures that you won't miss out on this; go on shore excursions to get the best unobstructed views of Fuji-san. Cruisers will have the chance to witness the grandeur of the mountain's symmetrical cone from Shimizu. You'll also get the chance to explore around Tokyo (Yokohama), Osaka (for Kyoto), and Kochi. Revel in Japanese heritage and traverse key cultural sights like the Imperial Palace Plaza, the Meiji Shrine, and the Tokyo Tower.
Featured Voyage Details: Japan Explorer (Roundtrip from Shanghai)
1) 7 Days, 4 Ports of Call
Departure Dates: 8 Aug, 30 Sep 2020
2) 8 Days, 4 Ports of Call
Departure Dates: 3 Jun, 22 Sep 2020
3) 8 Days, 4 Ports of Call
Departure Date: 11 Jun 2020
Ship: Sapphire Princess
Rekindle Your Passion for Travel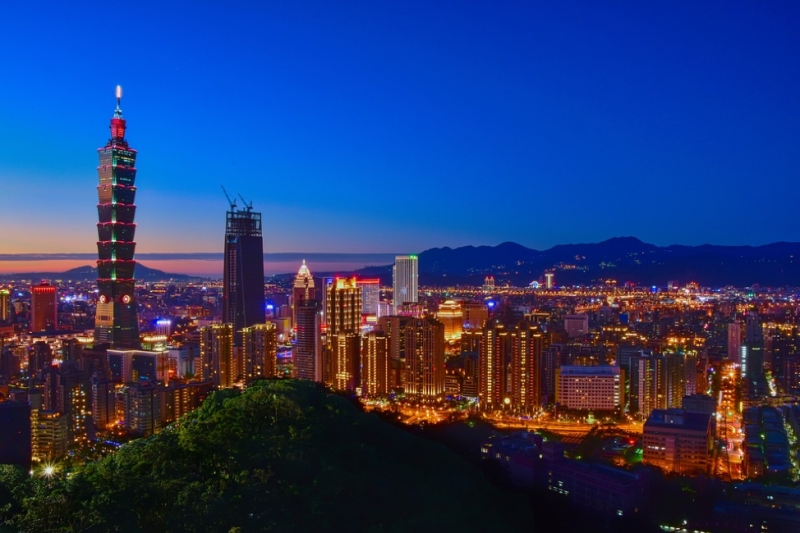 Undoubtedly, we're all wishing for more and better travels in 2020. A fly-cruise with Princess Cruises will raise the bar for your upcoming travels this year. With the exhilarating excursions around Asia and new cruise activities to enjoy, you'll most definitely be craving for more trips.
---
Brought to you by Princess Cruises.