School's out and the June holidays are here! If you haven't already booked your family vacation, why not take a trip to the land Down Under? It can be challenging to find something for the entire family to enjoy when on holiday, but Melbourne is a diverse city that has many activities for both the young and old alike!
From wildlife sanctuaries to free entry to museums, here are 10 reasons why you should bring your family on a vacation to Melbourne this June holidays!
Too busy to plan your own trip? Don't worry, Farmosa Holiday has you covered with their
6D4N I Love Melbourne tour package
.
Enjoy the best of what Melbourne has to offer with both guided tours as well as free & easy days – all in one package! Kickstart your Melbourne adventure today!
1. Have a family picnic at one of the many gorgeous parks
Escape from the hustle and bustle of the city by having a leisurely picnic with your family, at one of the many gorgeous parks in Melbourne. The Royal Botanic Gardens in Melbourne and Cranbourne are great places to lay down a mat and enjoy the wide expanse of nature over a meal. Bring a frisbee or soccer ball along to keep the children entertained, while you sit back and relax with a glass of bubbly.
Another place to relax in the heart of the city centre is the Fitzroy Gardens. Spend a lazy afternoon with the family and take in the natural landscapes and historic sites like Captain Cook's Cottage as you stroll through the park. Find a secluded spot to have a picnic and bask in the gorgeous greenery all around you.
2. Bond as a family, cruising down the Great Ocean Road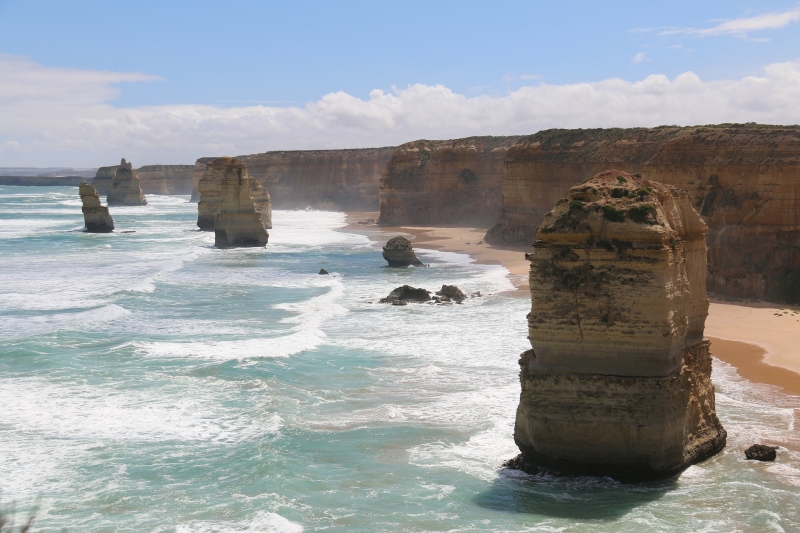 Take your kids on a road trip down the Great Ocean Road and bond as a family! One of the world's most scenic coastal drives along the Southeastern coast of Australia, there are so many sights and sounds you can enjoy as you drive down this 243-kilometre stretch. Just three hours away from Melbourne are the Twelve Apostles, a group of majestic limestone towers that were formed from the mainland due to erosion.
If you don't have much time, just 90 minutes away from Melbourne is Torquay, one of the surfing capitals of the world. Let your children paddle about at the shallow ends or sign up for a surfing lesson yourself! After you're done, you can also can enjoy a delicious seafood lunch at A La Grecque restaurant in the town of Aireys Inlet. With so much to see and do, you'll definitely have a great day out with the family along the Great Ocean Road.
Enjoy all these activities and more when you book Farmosa Holiday's
6D4N I Love Melbourne tour package
!
If you choose the full-day tour of the Great Ocean Road, all transport will be arranged for you, so you can just sit back and enjoy the great coastal views with your family. The tour also includes a two-course lunch at Apollo Bay Hotel, so the whole family (and your bellies) will be well cared for!
3. Your kids can play in the unique, urban nature playgrounds
In an urban city like Melbourne, you'll find that there are many unique playspaces where your children can have a whale of a time at! At Booran Reservoir Playspace – an urban reservoir that has been transformed into an adventure playspace – there are trampolines, flying foxes, and even a 10-metre tall rope climbing net that your children will surely enjoy. Parts of the original reservoir have been retained as well, such as a sluice gate which forms the main entrance, making a visually stunning sight.
Your kids will also enjoy the Royal Park Nature Playground, a nature-inspired playspace featuring a climbing forest, a water play zone and rocky slopes with metal slides.
4. Get up close and personal with wildlife
Introduce your kids to Australia's diverse wildlife by visiting Moonlit Sanctuary Wildlife Conservation Park, which houses many endangered indigenous species of Australian wildlife. Your kids will be able to have fun feeding and petting kangaroos, wallabies, koalas and wombats, while also learning about animal conservation efforts. At night, you can embark on a lantern-lit tour, where you'll be able to spot nocturnal animals like the Tasmanian Devil and feather-tail glider.
You can also visit the Phillip Island Nature Park, which is home to cute little penguins. Native to Australia, these little critters leave their sand dune burrows before sunrise, and at sunset, you can watch them emerging from the sea and waddling back home as part of the Penguin Parade.
Can't get enough of Melbourne's wildlife? You'll also be able to visit

Churchill Island

to try your hand at milking a cow when you book Farmosa Holiday's

6D4N I Love Melbourne tour package!

You can also choose to visit Healesville Sanctuary as part of a full-day tour, which is home to over 200 species of Australian birds, mammals, and reptiles. Book your trip now and don't miss out on this opportunity to get up close and personal with Australia's wildlife!
5. Take a leisurely stroll through Melbourne's local markets
Having been in business for more than 150 years, the South Melbourne Market is a great place for your family to spend a leisurely afternoon at. With over 145 traders selling fresh produce and seafood, you can share a platter of fresh oysters before grabbing a cup of coffee and continuing your stroll through the vibrant market.
For something a little more unusual, you can pop by Coburg Trash & Treasure, an outdoor market held every Sunday where vendors peddle secondhand goods. Your kids will enjoy browsing the numerous stalls selling unique bits and bobs, from ethnic clothing to old electrical goods and antiques. They say that one man's trash is another man's treasure, so who knows, you might unearth a rare gem!
6. Winter means fun in the snow for the whole family!
Winter is coming…in Melbourne it is, anyway! Escape from the sunny weather and hit the slopes at Mount Buller, the most accessible ski resort in Australia, just three hours away from Melbourne. Take in the spectacular views as you whiz down the slopes in skis or on a snowboard. There are gentle slopes for beginners and also challenging terrain parks for the more experienced to push their limits.
There are also ski lessons for the kids and they can even race each other in a Petit Miam Kids' Race! With over 22 ski lifts, you'll be able to spend less time waiting and more time on the slopes itself, which is always a good thing. Just don't forget to pack your winter clothes!
Enjoy an exhilarating ski experience when you opt for the full-day tour of Mount Buller with Farmosa Holiday's
6D4N I Love Melbourne tour package
! You'll also be able to explore
Mt Buller Alpine Village
with over 30 bars, cafes, and restaurants, and a wide range of facilities and services including a day spa, cinema, museum, supermarket, and more!
7. Kids can enjoy free admission to Melbourne's museums
Bring your family for a day out to the museums, especially since your kids can enter for free! Learn about the origins of life at the Melbourne Museum and see the fossils of prehistoric creatures that once walked the Earth.
Or take in a bit of local history and learn about Australia's indigenous people, the Aborigines, at the Bunjilanka Aboriginal Cultural Centre. There's a children's gallery to keep your little ones occupied and a giant IMAX cinema showing the latest 3D documentaries and Hollywood blockbusters as well.
For something a little more hands-on, visit the Scienceworks museum, which has many scientific exhibitions and demonstrations that your kids will surely enjoy. The Lightning Room features a giant Tesla Coil which demonstrates the concept of electricity, while the Planetarium presents a simulated display of the night sky. There are even occasional robotics workshops for your kids to enjoy.
8. Enjoy a scenic train ride through the forest
Hop on the Puffing Billy, a century-old steam train, and embark on a scenic train ride through Dandenong Ranges National Park. This well-preserved locomotive is still running on its original 24-kilometre mountain track from Belgrave to Gembrook, winding through the lush Sherbrooke Forest and magnificent greenery.
Both you and the kids will enjoy sitting out of its iconic open-sided carriages and feeling the wind rush through your hair as the train chugs along the mountain range. You can also travel first-class in their luxurious fully enclosed dining carriages, or on special themed rides such as "Murder on the Puffing Billy Express".
You can opt for a ride on the Puffing Billy and visit the heart of the Dandenongs when you book Farmosa Holiday's
6D4N I Love Melbourne tour package
! The one-day tour will take you on a scenic ride from Belgrave to Menzies Creek, after which you can enjoy a delicious spit roast lunch with wine as guests of
Louise Fergusson
at
Fergusson Winery and Restaurant
.
9. Melbourne's laneways are perfect for a family photo-op
Melbourne is famous for its bustling and creative laneways, splashed with colourful street murals and graffiti art. Wander down the lanes in the city and take in the dizzying array of colours and art created by locals, as well as international artists like Banksy. Visit Hosier Lane for some of Melbourne's best street art, or Centre Place – easily identifiable by its blue cobblestone floor – for some food and shopping.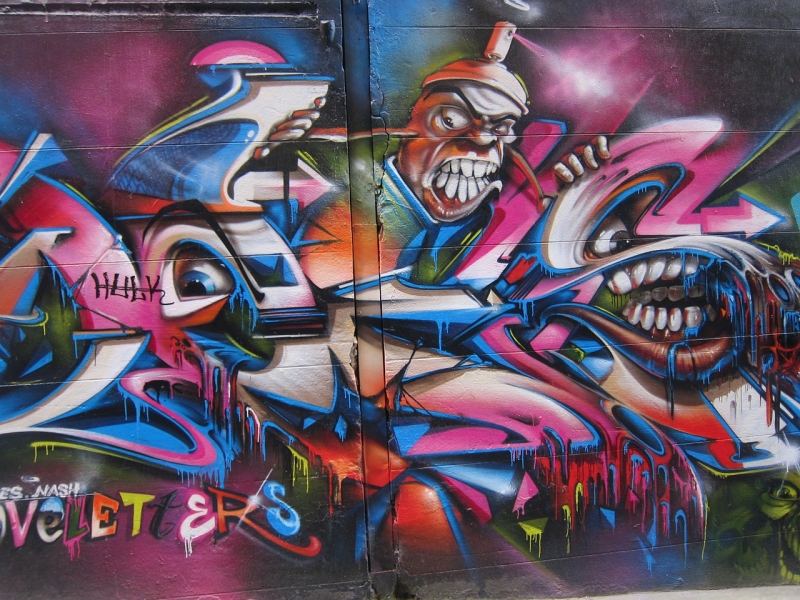 If you walk down the quieter Union Lane, you might even be able to catch the street artists live in action! In addition, there are many bars and coffee places nestled within the laneways for you to rest at after an afternoon of walking.
10. The free tourist tram makes it easy to get around town
Save on transport for the whole family by riding the City Circle tram to Melbourne's major tourist attractions. This free (yes you heard it — free!) tram runs a circular route around the city centre and operates daily. An audio commentary provides details of city landmarks and notable attractions like the City Museum, Parliament House, Melbourne Aquarium and the Princess Theatre.
To ride the City Circle tram, look out for a burgundy and gold tram that services route '35'. Trams run every 12 minutes between 10am and 6pm from Sunday to Wednesday, and from 10am – 9pm on Thursday, Friday and Saturday.
From learning about local wildlife conservation to driving down the Great Ocean Road, there's just so many fun activities for the family to enjoy in Melbourne. Farmosa Holiday's
6D4N I Love Melbourne tour
allows you to experience all of these activities and more, for you to take in all that this city has to offer.
Whether it's skiing down Mt Buller's snow-covered slopes or taking a trip on a century-old steam locomotive, Farmosa Holiday's 6D4N I Love Melbourne tour has you covered. So book now and treat your family to an exciting vacation today!
Happy holidays!
---
Brought to you by Farmosa Holiday.