The thought of solo travel can be incredibly intriguing and exciting but, for the most part, it can be rather intimidating. The toughest part of travelling alone is, of course, not having anyone to help you with logistics and worrying about how to occupy yourself all day. There are so many unanswered questions: what if you get lost? What if you realise that solo travel isn't for you? Well, you'll never know till you try it for yourself! Embarking on a solo trip can be daunting at first, but it really doesn't have to be! In fact, travelling solo gives you the freedom to do whatever you want whenever you want and opens up opportunities to make new friends from around the globe!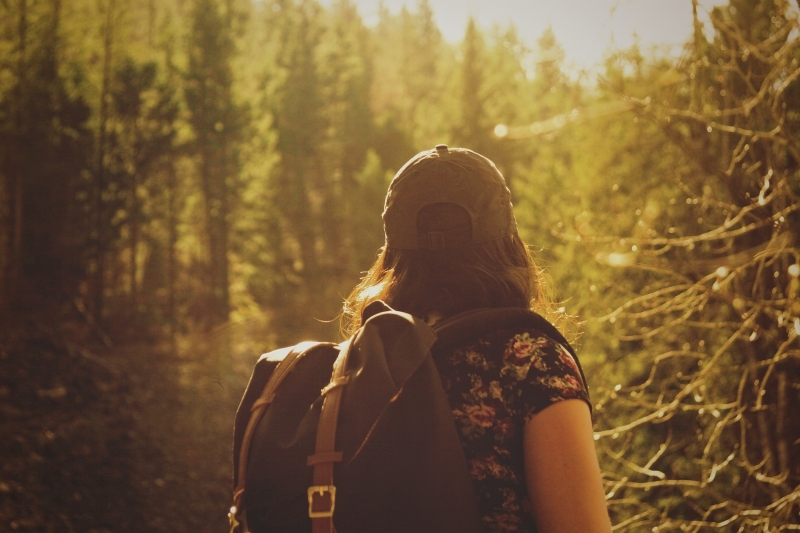 So why not make it a point to plan a 2018 solo trip? If this is your first one, we'll advise you to start small. Plan a short 3D2N trip and see if travelling solo suits your fancy! To help you along, here are four quick and easy 3D2N itineraries that are perfect for any solo traveller.
For even more assurance, easily settle all your holiday essentials with just a few taps and swipes with the Expedia app! Have all-in-one access to the best deals on hotels, activities, flights, car rentals and more. Worried about missing your flight? Receive real-time updates on the go! Save your plans offline for greater accessibility and accumulate membership points to redeem additional perks. Read on to find out more!
1. Seoul, Korea
Seoul is famously clean and safe, perfect for the first-time solo traveller. Despite the language barrier, the locals are helpful and public transport is relatively easy to navigate. It's a metropolitan city, so city-dwellers accustomed to creature comforts won't be too out of your comfort zone either.
Day 1: Gyeongbokgung Palace and traditional markets
While in Seoul, you must visit Gyeongbokgung Palace! Explore the grounds on a guided tour or even rent a Hanbok (Korean traditional costume) to complete the experience. Make sure to catch the Changing of Guards ceremony, which takes place every hour from 10am to 4pm.
From there, make your way to Tongin Market, where you can grab a lunchbox and have it filled with the food of your choice from any of the stalls! You can also exchange some cash for 'Dosirak Cafe' traditional coins and use those to pay at participating stalls. Geumcheongyo Market is another market in the vicinity that is famous for its street food. We highly recommend the Tteokbokki (Korean rice cakes) cooked the traditional way; instead of in a spicy gravy stew, these are pan-fried with oil and red pepper. For dinner, head over to Tosokchon, a famous Samgyetang (ginseng chicken soup) restaurant, to warm your stomach.
Day 2: Immerse yourself in Korean culture
On your second day, make your way to Bukchon Hanok Village, where the streets are lined with traditional Korean houses. No, it's not a tourist village and is inhabited by Seoulites! However, due to increased popularity in recent years, Hanok galleries and craft workshops have been popping up around the village, making it an interesting place to spend an afternoon.
If you want to check out another palace, Changdeokgung Palace is located nearby as well. If not, head to Insadong, where street vendors peddle traditional Korean handicraft items while lively performers showcase the best of Korean arts, creating a colourful spectacle along the streets!
If you're looking to go textile shopping, Gwangjang Market is the place to go. Ladies, take the chance to get yourself a custom Hanbok as a memento of your trip! Jongmyo Shrine, a UNESCO World Heritage Site, is well worth a visit too. It's dedicated to the rulers of the Joseon Dynasty and is Korea's oldest and largest Confucian royal shrine. You can wander for as long as you like through its grounds, admiring the design and unique spatial layout. Don't forget to snap some photos of its distinctive row of red doors!
However, if temples and traditional markets aren't really your thing, simply use the Expedia app to check out other hot attractions in the vicinity! With activity suggestions that cater specifically to your chosen dates, you'll be in the know about what and where to visit in every season, for the best prices. You'll never need to worry about not having anything to do!
Day 3: Shop till you drop
No one goes to Seoul without dedicating an entire day to shopping. And the best part about travelling solo is that you have no one to tell you to stop! You can spend hours along Seoul's shopping streets, amongst countless racks of clothes, shoes, bags, stationery, skincare products and more!
At Dongdaemun and Namdaemun markets, you can find anything under the sun from the latest trends in street fashion to delicious local snacks. Ewha Woman's University Street is home to affordable and stylish fashion boutiques, while Lotte Department Store caters to more classy tastes. Remember to leave some time for packing, as you might have some difficulties stuffing your haul into your luggage!
Check out these fantastic deals on Expedia:
*Do note that prices are subject to daily fluctuations.
2. Chiang Mai, Thailand
Tranquil and spiritual without compromising on modern comforts, Chiang Mai is indeed the best place to travel solo if you want lots of me-time. There's great scenery if you just want to sit down and reflect on life, but also lots of exciting activities if you want a more hands-on experience!
Day 1: Go temple-hopping
As you'll probably be exhausted from the flight, take it easy on your first day with a relaxing stroll around three of Chiang Mai's most famous and beautiful temples. They are within walking distance from each other, so spend a few hours admiring Wat Chedi Luang, Wat Phra Singh and Wat Phra That Doi Suthep! Wat Chedi Luang, in particular, is regarded as the must-see temple in Chiang Mai.
If you're a coffee connoisseur, set aside some time to unwind with a freshly brewed cuppa at one of Chiang Mai's comfy cafés. If you wish to indulge in some café-hopping, make sure to visit See You Soon Café, Café de Thaan Aoan as well as Miranda's Cafe and Stay.
Day 2: Take a cooking class and receive a foot massage from a prison inmate
Besides being home to a variety of delectable Northern Thai dishes, Chiang Mai is also a hotspot for learning to cook Thai food! A half-day course at a school such as the Thai Farm Cooking School includes transport to and from your hotel, a visit to a local market or farm where you'll be introduced to various herbs, spices and other ingredients, as well as lessons on how to prepare about six delicious Thai dishes. Next, reward yourself by paying a visit to the Women's Correctional Institution for a famous Thai massage. Be pampered whilst supporting local women – the massage parlour was set up by a former prison director to equip inmates from the Women's Prison with skills that would help them reintegrate into society.
Finally, if you aren't bursting from eating your own home-cooked Thai dishes, make your way to the nearby Khao Soi Khun Yai for a piping hot bowl of Khao Soi (soup/stew dish with fried egg noodles), which is a Northern Thai speciality and Chiang Mai's most iconic dish.
Day 3: Visit an elephant sanctuary and a night bazaar
Wake up early and head down to an elephant sanctuary such as Elephant Nature Park or Elephant Jungle Sanctuary, where you can spend the day in the company of lovely, gentle elephants who were rescued from riding camps! If you're craving some company midway through your solo sojourn, these elephants are the perfect companions. You can play with, bathe, feed and learn more about these kind and friendly creatures. However, do take note that if the elephants are in chains or if you're allowed to ride them, it is not a proper sanctuary and you might want to reconsider patronising it.
Most of the day will be taken up by this so by the time you get back to the city, your best option is to visit a night market to soak in the atmosphere and grab some food! Chiang Mai Night Bazaar is full of cheap bargains for everything from clothing to handicrafts and is always a lively cacophony of music, tourists haggling with vendors and hawkers shouting for attention. Try the Khao Kha Moo (rice with braised pork and egg) while you're here!
You're in luck if your trip falls on a Sunday! At the famous Sunday Night Market, you can find all manners of superb handmade craft items and jewellery, which make perfect gifts. You can even try some skewered fried insects if you dare!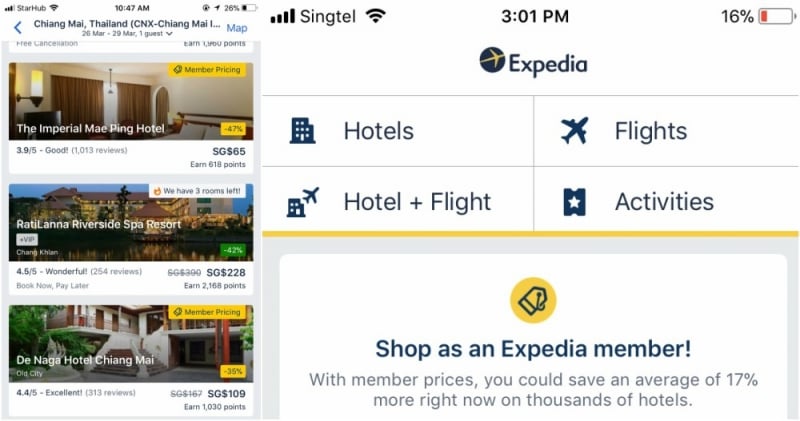 Budget-conscious solo travellers, take note: with the Expedia mobile app, you stand to save 10% or more with the Expedia member pricing feature! Create an Expedia+ account for FREE to enjoy this exclusive deal and find out which hotels are eligible by looking for a yellow Member Pricing tag on the bottom right corner. New members will even receive a 12% hotel coupon code!
Indeed, now you can forget spending hours in front of the computer, tediously switching tabs and calculating expenses. Get all your logistics and planning settled with just your mobile phone simply by downloading the Expedia app today!
Check out these fantastic deals on Expedia:
*Do note that prices are subject to daily fluctuations.
3. Berlin, Germany
With its rich history and culture as well as stunning architecture, Berlin is a must-visit for history buffs who are tired of friends and family whining at you to stop staring at the same old building for hours.
Day 1: Explore the city centre
Berlin's city centre is compact and most major sights are accessible on a walking trail. This is especially suitable for solo travellers as you won't need to spend much on transport like taxis for just one person. Begin your journey at the renowned Brandenburg Gate, a glorious landmark that symbolises peace and unity.
Admire the stunning Berlin Palace and take a tour of its grandiose interior. On the way, you'll bypass the sombre Holocaust Memorial and iconic Checkpoint Charlie, both of which serving as stark reminders of Germany's turbulent past. The jolly Gendarmenmarkt market square (which features a Christmas market and ice rink in winter) and the elaborate 19th-century Berlin Cathedral are also in the vicinity.
Day 2: Charlottenburg Palace and Potsdamer Platz
The historic Charlottenburg Palace is Berlin's oldest and best-preserved royal palace and is truly a sight for sore eyes. Take a tour of its grandiose interior, including the New Wing, and spend some time strolling through its charming gardens! Explore at your own pace, or take a guided tour that will definitely help broaden your knowledge. The Green Oasis lawn on the southwest side of the palace is a favourite spot among locals for picnicking and frolicking in the sun. You could easily spend the whole day relaxing at Charlottenburg, just reading a book, daydreaming on your own or getting to know some Berliners! If not, take a trip down to Potsdamer Platz, the 'Times Square of Berlin', and feast on the abundance of German food and drinks available to suit any budget or shop to your heart's content!
We know, we know; it isn't easy to hold back when you're shopping alone without anyone to keep you in check! But don't worry, you'll get the bang for your buck on all your travel logistics with the Expedia app so you'll have more cash to put aside for shopping expenses. Complete your booking through the Expedia Mobile App and you stand to save up to a whopping S$600 on bundle deals, as compared to booking different components of your trip separately. P.S. Look out for Mobile-only Exclusive Deals on the app to save up to a staggering 40% more!
Day 3: Berlin Wall
You can't leave Germany without seeing the Berlin Wall! The longest remaining part of it is the East Side Gallery, a 1.3km-long stretch that has been adorned with colourful graffiti murals. Don't be surprised if you see many Instagrammers lining up against the wall for a shot!
Still in the mood to soak up more history, art and culture? The Museum Island area boasts five museums: Pergamon, Neues, Old National Gallery, German History Museum and DDR Museum that display historical relics, art and cultural exhibits, all of which you can see with just one ticket! Remember to check out the legendary bust of Nefertiti and the Pergamon Altar.
Check out these fantastic deals on Expedia:
*Do note that prices are subject to daily fluctuations.
4. Melbourne, Australia
Warm, vibrant and easy to get around, Melbourne is the perfect solo traveller's introduction to the Land Down Under! You'll never be bored and with free tram rides in the city centre as well as astonishingly friendly locals, you needn't worry about getting lost either.
Day 1: Wander down Hosier Lane and the National Gallery of Victoria
Melbourne has a stellar café scene. So start your day right with a good breakfast or brunch (whichever is to your liking) – excellent coffee or hot chocolate isn't hard to find, and food can range from simple Vegemite toast to elegantly plated waffles with generous helpings of fruits and nuts or a classic dish of Eggs Benedict that's oozing with flavour. Next, check out Hosier Lane, a small network of alleys where the walls are covered in gorgeous, vibrant and often meaningful graffiti. Catch the artists at work with their spray cans, or just take your time to examine the artwork and snap some pictures. They'll be happy to converse with lone tourists like yourself about their inspiration and painting process!
Afterwards, head to the National Gallery of Victoria and the beautiful State Library of Victoria to spend a few hours immersing yourself in Melbourne's contemporary culture.
Book your solo trip to Melbourne now on the Expedia App and earn rewards points on your booking! You can even elevate your member status up to +Gold as you travel more with Expedia! And for a limited time only, book on the app and gain double the Expedia Rewards points for all your bookings.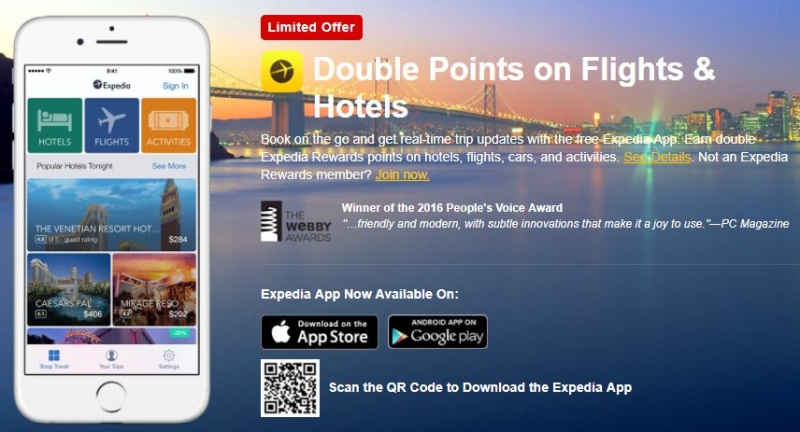 As an Expedia Rewards member, you also gain unparalleled access to member-only deals, promotions and even special coupons when you shop with the Expedia App. Keep a lookout for 'Unreal Deals', which comprise the best package deals of the day. Awesome, huh!
Day 2: Take a river cruise and go penguin-watching
There are plenty of cruise operators along Melbourne's Yarra River, offering rides down the river so you can get a good look at the city. Feeling the light spray of water on your face as you journey through Melbourne is the perfect activity for a hot day! After which, spend the afternoon at St Kilda beach, which is a short tram ride away from the city centre. You might also want to take some rides at Luna Park or explore Fitzroy Street, famed for its restaurants, cafés and live music bars.
Get a good spot at the pier by nightfall and watch little Fairy Penguins waddle from the sea up to the rock holes they call home!
Day 3: Get the best bargains at outlet malls and Queen Victoria Market
Outlet malls like DFO South Wharf, Spencer Outlet Centre and Emporium Melbourne are chock-full of the biggest brand names from Nike and Adidas to Burberry and Coach. You'll find all the latest styles at discounted prices!
Then, discover a wide variety of goods at Queen Victoria Market, the largest open-air market in the Southern Hemisphere! From clothes and accessories to hot food and fresh produce, you'll find everything you ever wanted and more in this bustling marketplace. On Sundays, the Melbourne Sunday Market draws crowds too.
Check out these fantastic deals on Expedia:
*Do note that prices are subject to daily fluctuations.
Indeed, solo travelling can be intimidating since you only have yourself to depend on, especially when it comes to remembering your itinerary and route. However, have no fear – make the Expedia app can be your constant travel companion, with all your plans automatically saved offline so you can access them anytime, anywhere!
In addition, with Expedia, you don't have to put a huge dent in your savings either. With a 12% hotel discount coupon for new members and enormous savings of up to 40% with the member pricing feature, you can have the time of your life without worrying about your budget!
Are you getting increasingly annoyed at everything and everyone around you? A quick solo getaway might be just what you need to rejuvenate yourself after long, stressful weeks of mundane work. Why not start planning now? Download the handy Expedia app and you'll be equipped with a friendly travel buddy that'll help you with every step of your 2018 solo trip!
---
Brought to you by Expedia.