When was the last time you spent some quality time with your family?
In the the hustle and bustle of everyday life, we may have inevitably prioritised other things over our family – but it's not too late to make amends! One of the best ways to reconnect with your loved ones is by taking a holiday together. Whether you're taking your kids for a short summer getaway, or taking your parents on a simple vacation, there'll be a destination out there that's just perfect for you.
Still, trip planning can be slightly daunting; it's easy to feel overwhelmed by the barrage of information and options available online. That's why the Expedia App is the perfect travel companion! This handy mobile app is a one-stop shop for all things travel, and is the perfect tool to help book your next family trip. If you need any travel inspiration, why not check out these top five do-it-yourself family itineraries! With the Expedia App, it won't be too hard to make these plans a reality!
Bali, Indonesia
Day 1: Relax in Sanur
Bali, everyone's favourite beach destination! This charming island offers an assortment of pristine beaches, each with their own distinct characteristics. If you're searching for a more family-friendly destination, the sandy shores at Sanur Beach are just perfect. Since the beach here is protected by a reef, the waters are calmer and shallower than other regions – so parents, be rest assured when your kids go swimming. Furthermore, having fewer beach clubs here translate into less human traffic, and more peace and quiet for you! Whether you choose to sunbathe, have a picnic or snap pictures with the colourful jukung fishing boats, Sanur Beach is a great place to just rest and relax.
Day 2: Elephant Safari Park
On top of the many fun and free things to do in Bali, why not go off the beaten path and explore somewhere new? Walk among magnificent beasts at the Elephant Safari Park, Mason Elephant Lodge. While there are often concerns about the ethical treatment of animals in captivity, this park is fully committed to the conservation and care of elephants. In fact, they house Bali's largest herd of rescued Sumatran elephants, and nurse them back to good mental and physical health. Learn more about the quirky habits of these gentle giants, and support the park's efforts to raise awareness about the perils of deforestation and poaching.
Address: Jalan Elephant Park Taro, Taro Village, Tegallalang, Ubud Bali 80561, Indonesia
Day 3: Go fishing
Get your hands dirty and spend a balmy day fishing out at sea! There are a variety of fishing boat tours, and experienced guides will aid you in catching your very first fish. From attaching the bait, to casting your line and reeling your catch in, this hands-on fishing experience will certainly be rewarding. Furthermore, you'll have the chance to spend quality time with your family while waiting – maybe you can even have a mini fishing competition!
Avoid the trouble of scanning through countless websites for the best travel deals, and download the Expedia App instead! With a consolidated list of more than 400 airlines, and rooms from over 500,000 hotels, it's never been easier to tailor-make the holiday of your dreams. Furthermore, enjoy massive cost savings with their bundle deals, which offer amazing discounts when you book your flight and accommodation together. Who doesn't love a good deal?
Check out these fantastic deals on Expedia:
*Do note that prices are subject to daily fluctuations.
Manila, Philippines
Day 1: Taal Volcano and Vulcan Point
Kickstart your Philippines adventure with a day trip to Taal Volcano, the world's smallest volcano. But don't underestimate it; it is actually the second most active volcano in the country! You may choose to hike the volcano on your own, but it would certainly be good to go with a guide. Explore this enigmatic volcano, and admire the views of lush greenery and nearby mountains as you ascend. Thereafter, head to the neighbouring Vulcan Point, an small rocky island in a lake, within another island in the Archipelago. Inception much? Take in this stunning scenery, and enjoy unparalleled tranquility.
Day 2: Manila Cathedral and Fort Santiago
Did you know that Manila is the most densely populated city in the world? The people in this bustling metropolis never stop moving, and their spirited energy reverberates through the entire capital. To learn more about their history and culture, pay the Manila Cathedral a visit. Situated in the center of the previously fortified city of Intramuros, this monumental cathedral was the very first place of worship to be constructed in the country during the Spanish colonisation. Since then, it has continued to be the seat of the Archbishop of the Philippines – and the cathedral remains significant to the majority Catholic population. Regardless of your religious beliefs, you should certainly drop by this gorgeous Neo-Romanesque-Byzantine styled cathedral.
In addition, Fort Santiago is a pivotal remnant of history that warrants a visit. Built in the 16th century by Spanish conquistador Miguel López de Legazpi, the fort was instrumental in the defence of the historical walled city of Intramuros. Consequently, it was converted into a prison to house political prisoners, such as the national hero Jose Rizal. While it was almost entirely destroyed in World War 2, restoration efforts have been largely successful to bring the fort back to its former glory. Take a stroll through the plaza and look out for the Rizal Shrine, which documents Rizal's life and his efforts to achieve independence for the Philippines. It'll be a history lesson like no other!
Manila Cathedral
Address: Sto. Tomas, Intramuros, Manila, 1002 Metro Manila, Philippines
Fort Santiago
Entrance Fee: 50PHP/child and 60PHP/adult
Opening Hours: 8am to 6pm (daily)
Address: Santa Clara St, Manila, Philippines
Day 3: Mind Museum
After the blast from the past, it's time to look towards the future. No matter how old you are, you'd definitely be intrigued by the exhibits at The Mind Museum. This exciting venue showcases the very best of science and technology in an interactive way – learn about elemental forces, different organisms, and even the beginning of the Cosmos! Not only will you leave with an abundance of knowledge, but you'll also be inspired to keep learning and discovering more about our planet. Kids will absolutely love this place!
Address: JY Campos Park, 3rd Avenue, Bonifacio Global City, Taguig City, Philippines 1634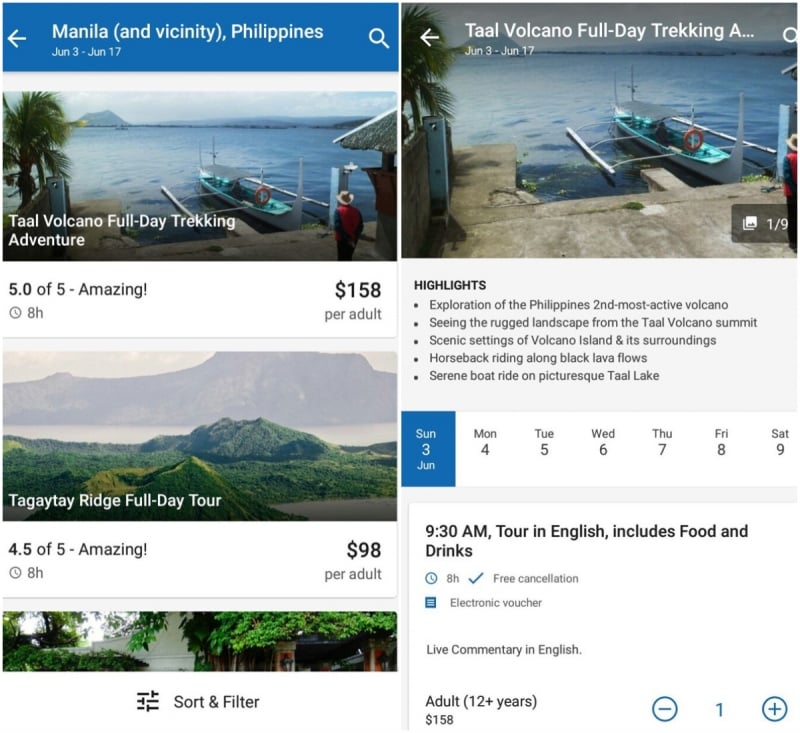 In addition, the Expedia App provides a list of fun activities and attractions available at your destination. With the 'Things to Do' tab, you will not only be able to get great suggestions on activities to do, but also be able to reserve your tickets on the app directly! All it takes is a few simple taps to plan your entire itinerary – it's really that easy.
Check out these fantastic deals on Expedia:
*Do note that prices are subject to daily fluctuations.
Hong Kong
Day 1: Street Markets and Food Tours
To walk, shop, eat and repeat – that's what Hong Kong is all about! While in this shopper's paradise and food haven, outdoor street markets and frenetic cha chaan tengs (tea-restaurants) are there at every turn. Soak in the lively atmosphere and hunt for bargain deals at Fa Yuen Street Market, Ladies Market and the Temple Street Night Market. Just remember to keep an eye on your belongings! After an eventful shopping session, refuel with some dim-sum at Yi Dian Xin, or get your fix of noodle soup at cha chaan tengs like Tsui Wah. Hou sek ah!
Day 2: Cable Car to Lantau Island
Escape from the hubbub of the city with a cable car ride to Lantau Island, the largest of Hong Kong's islands. As you are up in the air, feast your eyes on picturesque views of both the cityscape and lush mountainous greenery. If you're feeling exceptionally brave, you can even choose the glass-bottomed cabin – for a thrilling view unlike any other! On the island itself, there's so much for you to do. Some of the most popular attractions are the giant bronze Tian Tan Buddha that stands at the end of 260 steps, and hikes along the scenic Lantau Trail.
Day 3: Ocean Park
Look no further than Ocean Park for a jam-packed day of fun and adventure! Aside from family-friendly rides, they also have a multitude of thrilling roller coasters for all the adrenaline junkies out there. In addition, this marine theme park has dedicated animal enclosures and exhibits – get up and close with giant pandas, alligators and even sharks! With so many incredible things to do in Ocean Park, there's no doubt that the entire family will have a whale of a time.
Opening Hours: 10am to 7pm (Monday – Friday)
                                   10am to 9pm (Saturday – Sunday)
Address: Ocean Park, Wong Chuk Hang, Hong Kong Island
Day 4: Day trip to Macau
Your eyes are not deceiving you, this is still in Asia! Still, with Macau just a short river ride away from Hong Kong, it won't be hard for you to get a glimpse of Europe. Up till 1999, this small territory remained an overseas Portuguese colony, and has continued to retain significant cultural and architectural features. Munch on a classic Portuguese egg-tart, stroll down Senado Square, or even take a gondola ride through The Venetian Macao – the possibilities are endless! Since Macau is also known as the 'Las Vegas of Asia', swing by their casinos for some entertainment or a few rounds at the table. You're on a holiday after all!
Check out these fantastic deals on Expedia:
*Do note that prices are subject to daily fluctuations.
Tokyo, Japan
Day 1: Mount Fuji and Hakone National Park
Any trip to Tokyo is incomplete without visiting Mount Fuji. This iconic volcano is the pride and joy of Japan, and for good reason. Spend a day travelling out into the countryside to catch sublime views of this stunning beauty, and you'll definitely fall in love with it! If your family is pretty active, you could even venture a hike up during July and August. Also, be sure to head to the nearby Hakone National Park for its still lakes, flourishing wildlife and calm atmosphere. They take the meaning of serenity to a whole new level.
Day 2: Tokyo Disneyland
Disney fans, this one's for you! In 1983, Tokyo Disneyland opened its doors to be the very first Disney theme park outside the United States. Since then, this pioneer has successfully brought immeasurable joy to the world, and it's your turn to be dazzled! Be enchanted as your favourite characters and film scenes come to life before your very eyes, and make memories that will last a lifetime. Regardless of your age, you are never too old for a bit of Disney magic.
Opening Hours: 8am to 10pm (daily)
Address: 1-1 Maihama, Urayasu, Chiba Prefecture 279-0031, Japan
Day 3: City Tour and Shibuya Crossing
Experience the essence of Tokyo by exploring its every nook and cranny. The different traditional architectural sites hidden all around the city not only serve as reminders of Japan's history and beliefs, but also enhances the beauty of the local cityscape. Start your morning with a walk through the Meiji Jingu Shrine, a shrine dedicated to the deified spirits of Emperor Meiji and his wife, Empress Shoken. Also, visit Shiba Park, one of the oldest parks in the country – have picnics, enjoy the serene sanctuary and look out for giant Ginko trees! Lastly, check out city castles like the Matsumoto Castle, one of Japan's national treasures. Unlike typical castles, this one has two donjons (towers), each with their own turrets.
At night, experience life in the fast lane at Shibuya Crossing, the busiest human crossing in the world. Once the traffic lights change, be prepared for waves of people coming at you from all directions – stay close to your loved ones and don't lose each other! If you want to avoid the crowd and just observe this flurried phenomenon, one of the best viewing points is from the Starbucks at Shibuya Station.
Day 4: Taiko Drumming Class and Miraikan
Don't just stick to conventional activities, and try novel things like Taiko Drumming. The Taiko drum has existed for more than 2000 years, and refers broadly to a range of Japanese percussion instruments. In recent years, there has been a renewed interest in the Taiko culture and art form, and classes have emerged to teach beginners the basics of this ancient instrument. So why not get in touch with your musical side, and go for an afternoon crash course? Learn the basics of Taiko drumming alongside your family members, and put up a performance together at the end. Who knows, you may even uncover hidden talents within the family!
Another underrated place in Tokyo is Miraikan, the National Museum of Emerging Science and Innovation. Get ready to have your mind tickled by thought-provoking exhibits and surreal setups, while learning so much about the Earth and space! Don't miss out on the three permanent fixtures, where you will Explore the Frontiers, Create Your Future and Discover Your Earth – all of which force the confrontation of uncomfortable truths, and predictions about our future. Also, check out the Dome Theatre and pop-up exhibitions for special activities and presentations.
Opening Hours: 10am to 5pm (daily except Tuesday)
Address: 2丁目-3-6 Aomi, Koto, Tokyo 135-0064, Japan
Day 5: Shop until you drop!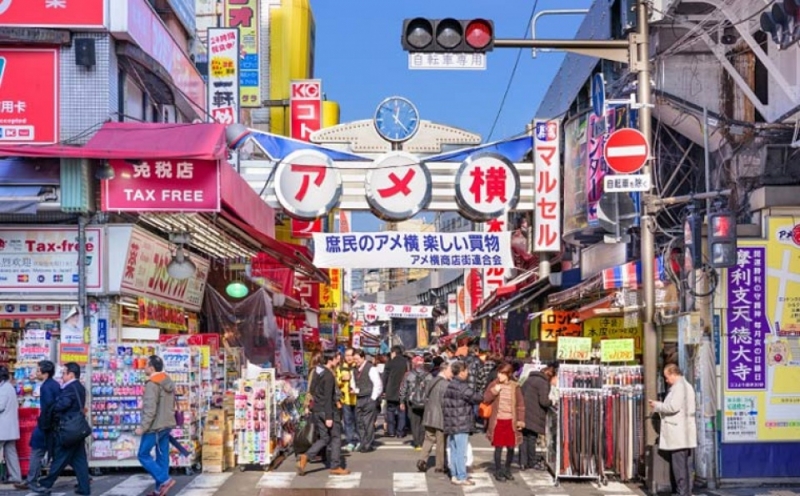 Last but not least, you have to go shopping! Tokyo boasts some of the best shopping districts; be it Ginza, Harajuku, Shibuya or Asakusa, each with their own unique style and identity.  No matter their differences, they are equally alluring – you won't be able to walk down these streets without spending some yen. Look out for the latest fashion trends, and for indie outlets that offer an eclectic mix of clothes and items. Not only will you become the next #fashionista, you'll also be able to pick up unique souvenirs for your friends back home.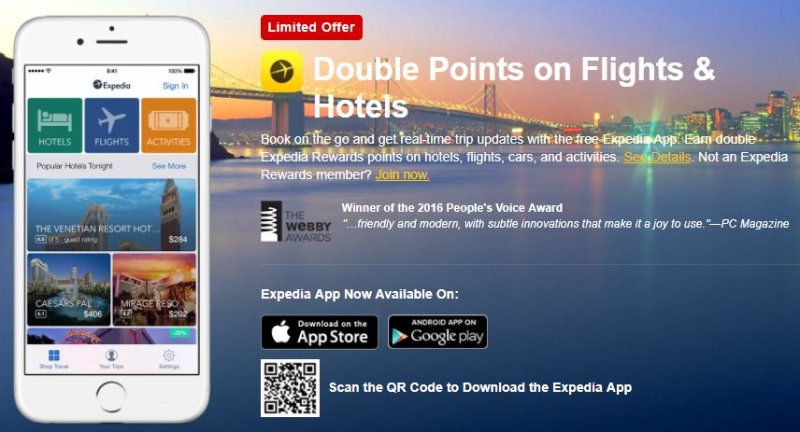 To prepare for your impending shopping spree, it's best that you start saving money elsewhere. When you book your Tokyo getaway on the Expedia App as a member, you get to unlock access to exclusive member deals and bonus offers on your bookings! Furthermore, you will rake up Expedia Rewards points that can be subsequently redeemed for travel. That means… less money spent on flights/hotels and more money spent on shopping and activities! Isn't that great?
Check out these fantastic deals on Expedia:
*Do note that prices are subject to daily fluctuations.
Sydney, Australia
Day 1: City Highlights Tour
One of the biggest misconceptions people have about Sydney is that it is the capital of Australia – it is actually only the capital of New South Wales! Still, with so many iconic landmarks and its vibrant presence, it's no wonder that it's taking all the limelight from the rightful title-owner, Canberra. On your first day, explore the very best of Sydney and go on a city highlights tour. Check out the show-stopping Sydney Opera House, and enjoy views of the Sydney Harbour Bridge from Darling Harbour. Take leisurely strolls, window shop, and admire the modern landscape of this amazing city.
To complete the experience, you must pop into one of Sydney's many cafes for a good cup of coffee and a sumptuous meal. With such healthy and delicious dishes, the food here is good for both your stomach and your soul. The best part about travelling with your family is that you get to order more dishes to share amongst yourselves, and try a huge variety! At the end of it, you'll still have space for an indulgent sugary snack.
Day 2: Blue Mountains
Even though the city has so much to offer, be sure to make time for a quick getaway in the great outdoors! To the west of Sydney lies the Blue Mountains National Park, a magnificent mountain range that comprises luxuriant forests, steep cliffs, and mesmerising waterfalls. Head to the Echo Point Lookout at Katoomba for unparalleled views of the popular Three Sisters, the prominent trio of sandstone peaks. While you're out there in the wild, humbled in the presence of such natural beauty, you'll be heartened that your family is there to share this surreal experience with you.
Day 3: Bondi Beach
Of course, you cannot miss out on a day of fun in the sun at Bondi Beach, one of the most famous beaches in the country. Unlike most beaches, Bondi has a unique crescent-shaped shoreline, which further highlights its distinctiveness and character. Enjoy the laid-back atmosphere and have a drink by the beach bar, or get your surfboards ready to ride those waves! Less confident swimmers don't have to worry about navigating the choppy waters – they can make their way to the world-renowned Bondi Iceberg Pools instead, a public pool adjacent to the sea. Since it is filled with seawater, you get the same experience but with much less danger.
Day 4: Taronga Zoo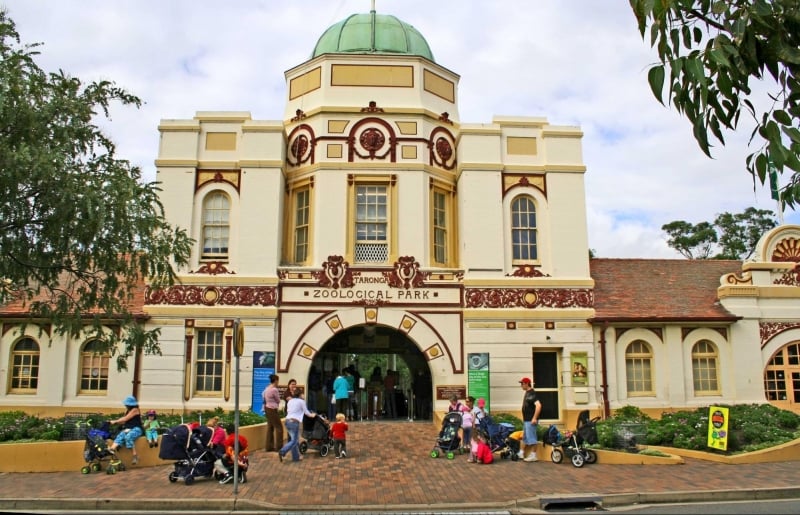 A visit to Sydney would not be complete without a trip to the award-winning Taronga Zoo, which houses more than 4,000 animals across 350 species. This non-profit organization is dedicated to the conservation of wildlife, and promotes greater awareness of animals that face the threat of extinction. Plan your time wisely between the many attractions – aside from visiting the huge variety of animals at the various enclosures, you should also keep track of time and make it for guided tours and talks by the passionate keepers.
The zoo can be easily accessed via a 15 minute ferry ride from Darling Harbour, so you get to take in the beautiful city views on your way. Also, if you purchase your tickets online in advance, you get to enjoy a promotional discount of up to 20% off your ticket! Don't miss out on this bargain deal, and secure your tickets for an educational and heartwarming day with your furry friends at the zoo.
Opening Hours: 9.30am to 5pm (daily)
Address: Bradleys Head Rd, Mosman NSW 2088, Australia
Day 5: Head to the markets at The Rocks
Get a taste of authentic Sydney at The Rocks Markets, a weekend-only pop up that offers a wide selection of local artwork, jewellery and food. On Fridays, there is a Foodie Market with delectable snacks to eat on the go. Subsequently, the market has expanded to host even more stalls, and more goodies to shop for! Interact with the stallholders and learn more about their craft, or pick up one-of-a-kind pieces that will serve as good reminders of your time in Sydney.
Opening Hours: Food Market – 9am to 3pm (Friday)
                                   Shopping – 10am to 5pm (Saturday – Sunday)
Address: Playfair Street, George Street, Jack Mundey Place
Check out these fantastic deals on Expedia:
*Do note that prices are subject to daily fluctuations.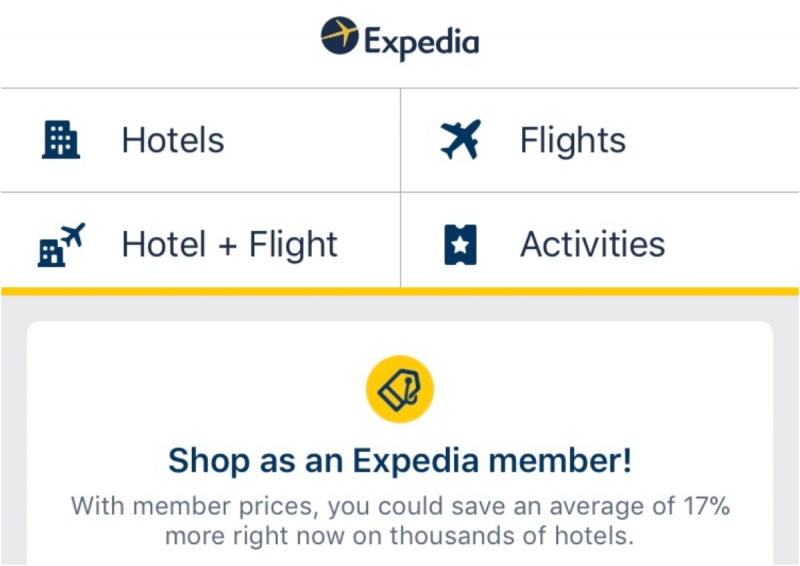 With so many simple, fuss-free itineraries, there's no reason why you shouldn't start planning an amazing family getaway! Furthermore, the Expedia App takes away the hassle of trawling through a plethora of websites, and provides a consolidated list of flights, accommodation and even attractions. To make things even more convenient, the app organizes all your bookings and reservations under the 'Trips' tab – access them all with the ease of a click!
With a 12% hotel discount coupon for new members and amazing savings of up to 40% with the member pricing feature, you can have the time of your life without worrying about your budget! So wait no longer, and book that much-awaited family holiday with Expedia App. Trip planning has never been easier.
---
Brought to you by Expedia.