"Adventure is calling and I must go"
It's no secret that everyone loves to travel – who doesn't dream of exploring new lands and experiencing all that our beautiful Earth has to offer? As more and more people are starting to pack their bags, there has also been an upward trend of solo travelling! Although some people might scowl at the thought of being alone in a foreign land, being a solo traveller has many perks. You can run on your own schedule and do anything you like, whenever you like. Furthermore, you will get to experience what it is like to be truly independent and gain opportunities for personal growth. What's there not to like?
Still, there are many areas that solo travellers should take into consideration before embarking on their first trip – and here are 15 essential tips that first-timers should definitely know about!
Planning:
1. Don't overpack
Start your solo trip right from the beginning and be sure not to fall into the trap of overpacking! While it is good to be prepared, bear in mind that you don't have anyone else to share luggage space with – so the bare essentials will be good enough! Unless you are venturing into the great outdoors, it is likely that you will be able to find what you need at your eventual destination. Keep your bags as light as possible, and save space for all the souvenirs and goodies that you'd definitely want to take home from your first ever solo trip.
2. Do proper research about your destination  
Although you may want to let loose and #yolo while travelling, one of the best ways to enjoy a solo trip is to know your destination well. You don't have to be an expert, but make the effort to learn the basics of the country and city you're visiting. For example, pick up simple phrases from the local language, and find out about their local cultures and customs. By knowing these quirks in advance, you will not be taken off guard when you eventually set foot there. Ultimately, it will be easier for you to get used to things and be more comfortable on your own! If you're not sure which destination to head to, check out these 10 locations that are perfect for your first solo trip.
3. Have a plan
"If you fail to plan, you plan to fail" – no matter how cliché, there's a modicum of truth to this saying. Although one of the best things about solo travel is the potential to do anything and everything you want, whenever you want, it still helps to have an idea of what you want to do. Mark out areas of attraction or food places that you want to check out and have a rough idea of how to get there. This will both help to maximise your time and minimise your anxiety of being alone in a foreign land.
To help you out with your planning, download the Expedia App for a seamless and fuss-free experience! It's the one-stop shop to settle all your trip details at once; choose from their extensive selection of flights, hotels, and attractions to make your first solo trip the holiday of your dreams. If you are looking for some travel inspiration, look under the 'Staff Picks' for suggestions on exciting places to travel to, and recommended hotels to stay in. Whatever you need, the Expedia App has you covered!
4. Buy travel insurance
Trip planning can often be stressful and buying the all-important travel insurance may be a detail that easily slips our mind. Even though some may consider it as a waste of money, it is definitely a blessing to not have to activate it. Afterall, we don't need travel insurance, until we do. Having coverage is especially important when you are on a solo trip, and may not have the financial assistance of another traveller. From emergency medical coverage and trip delays to baggage losses, travel insurance can save you and your holiday more than you think.
5. Be flexible!
Even though you should already have a plan in mind, don't be afraid to make last-minute changes while you are already on the move. While on your solo trip, the world is truly your oyster! Be prepared to change your schedule and be open to new experiences as they come along. Flexibility is key – you would be surprised at how some of your best adventures weren't even part of your initial plan to begin with.
Besides, who knew an app could be the key to your next best trip? The Expedia App provides everything you need while you're making spontaneous plans on this life-changing solo journey. Plan your travels while you are on the go – book new flights, secure hotel rooms and reserve your tickets attractions all with a few quick taps on your phone.  The Expedia App consolidates flights from more than 400 airlines and rooms from over 500,000 hotels, allowing you to conveniently choose your desired selections for your dream vacation. It's really that easy!
Social:
6. Learn how to spend time alone
In our increasingly connected world, we are not quite used to being really alone. Even when we're physically on our own, we still seek interaction through instant messaging apps and social media. While on your solo trip, it will be normal to want to share your new experiences and reflections with your loved ones – but that can wait. Take some time out of each day to be alone with yourself and truly live in the moment; no texting, no calling, no Instagramming. Just enjoy the best company there is, which is with yourself!
7. Combat feelings of loneliness or homesickness
There's no use in pretending that we don't sometimes get lonely or homesick when we're alone and far from home. Still, don't let these negative feelings bog you down! Remind yourself why you wanted to take this solo trip to begin with and take small steps to combat these emotions. You can read for a while, sit in a public area to people-watch or treat yourself to a delicious meal! Just remember that you will eventually return home to your loved ones, so these feelings won't last forever. Instead, you should treasure your time travelling alone as much as possible; the trip will be over before you know it.
8. Speak to the locals
One of the best things about travelling alone is the potential to meet new people. There is so much you can learn from the strangers around you, and all you have to do is say hi! Strike up conversations with people from the markets and cafes, and interact with the local people. Not only will you gain more insight into local culture and lifestyle, but they may also recommend their personal favourite places of interest!
Other than getting recommendations from locals, you can also explore different attractions with the Expedia App. With their 'Things to Do' tab, you have access to a plethora of activities – be it day tours or attraction passes, they have it all! Mix and match different items to fill up your itinerary, and book your tickets with simple taps on your phone. It doesn't get any easier than this!
9. Join free walking tours
Another way to get your daily dose of social interaction is by participating in communal activities, such as free walking tours! Many cities offer small-group walking tours to introduce significant areas of interests, and they attract people from all walks of life. Whether they are locals or other foreigners, they are likely to also be inquisitive and open to socialising with others. In other words, they'll be perfect short-term companions as you explore the city. Even if your destination doesn't offer free tours like this, there is bound to be other social activities available.
10. Don't be afraid to reject people
As previously mentioned, it will be a good experience to interact with locals and other travellers. However, don't feel pressured to always seek such interactions, or spend time with people you do not know well. There is a fine line to tread between being open to new things, and doing things that you may not be comfortable with. You are not obliged to do anything, and it is perfectly fine to respectfully decline any invitations you may receive.
Safety:
11. Arrive at your destination in the day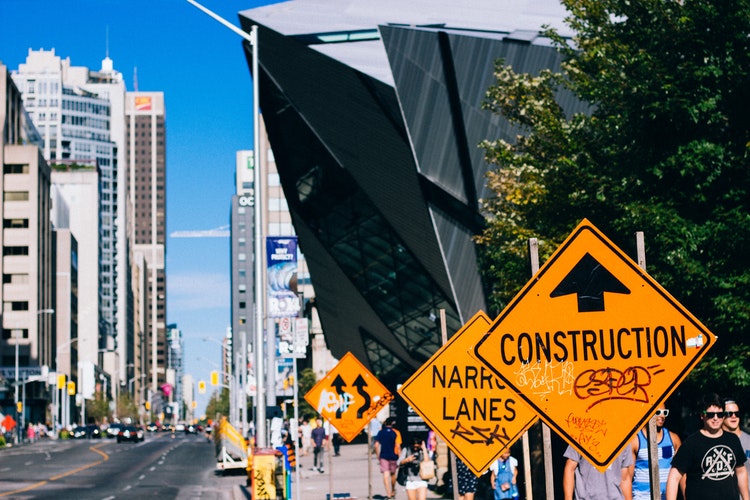 When travelling to a new destination, it is best to arrive in the daytime when it is still bright. It is daunting enough to have to navigate a new place by yourself, and its difficulty will only be exacerbated when it is dark. Hence, try to time your arrivals for the daytime. Not only will it be easier to orientate yourself, but it is also more likely that there will be people around to offer help if you need it.
Plan a seamless solo trip with the Expedia App, which showcases best-price flight information from over 400 airlines. Also, easily access the departure and arrival timings of each flight, and plan your route accordingly! The Expedia App also offers a wide selection of hotels for you to choose from, and you can rent a car to get from one place to another. Simple, huh!
12. Be aware of your surroundings
Depending on where you are travelling, there will be varying levels of crime and danger (which should have already been well-researched on). Regardless, it is important to maintain a certain level of vigilance everywhere you go and remain aware of your surroundings. Keep an eye on your belongings and be careful to not show off your money or valuables in public. Furthermore, stay alert to watch for suspicious people around you and ensure that no one is following you.
13. Split your money and valuables into different places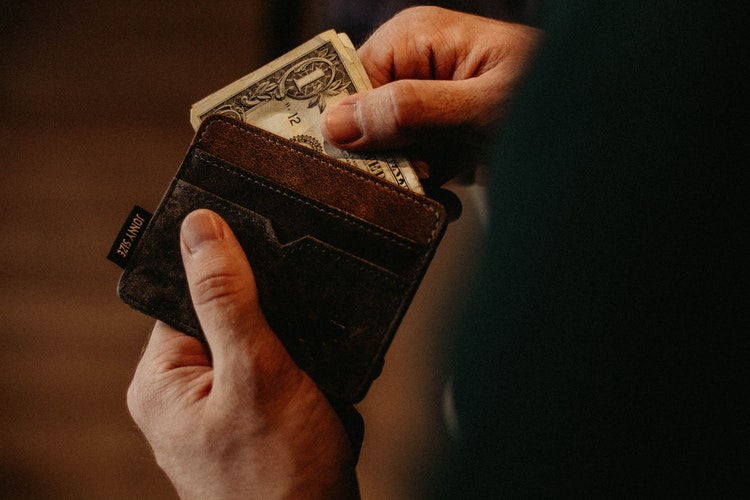 An important tip to remember is to split your money and valuables into different places. Don't put all your eggs in one basket – in the unfortunate event that your wallet or purse is stolen, you wouldn't want to lose everything in one go. Instead, have a wallet that stores enough money for the day and replenish it from another pouch that you keep in your hotel room. Some people may even have more than two wallets and keep another one for emergency cash. Just make a note to remember where all your money is kept!
14. Know the emergency contact numbers
Hope for the best but prepare for the worst. In the event of any emergency, it is pivotal to have access to the relevant personnel who can help you. Know where your country's embassy is and make a list of all the emergency hotlines available, such as to alert the police or call for medical attention. In addition, take note of special numbers (embassy, bank) that can offer assistance if something bad was to happen.
15. Make copies of important information
Last but not least, it is very useful to make copies of important documents such as your passport and flight/hotel reservations. While travelling alone, you have to bear the burden of planning and executing your travels all by yourself, which might take a mental toll. Keep track of your plans by making copies of your itinerary and have extra copies of your identification cards in case you lose the original one. This may seem unnecessary, but the little effort of preparing this will go a long way if you need it.
Another way for you to keep track of your reservations and itinerary is through the Expedia App. Get access to all your flight and hotel details with the simple click of a button, and travel confidently with all your information at hand. The Expedia App is basically your personal assistant and best travel companion!
Now that you have gotten a crash-course on the most important things for solo travellers, hopefully you feel more prepared and ready to go. Travelling alone is an experience that everyone should go through at least once in their lives, and you might just get hooked on it!  Furthermore, with the Expedia App, it is easier than ever before to travel by yourself. Gain access to all the information you need about flights, hotels and attractions, and decide for yourself which suits your interests the best. With its user-friendly interface, you can book your next holiday in no time. Wait no longer and start planning your solo trip with the Expedia App today!
---
Brought to you by Expedia.