It's time to get excited, Star Wars fans! Come this May the 4th, the Star Wars festival will return to our sunny island once again, together with the highly anticipated Star Wars Run that will be happening on 5 May 2018. Following a whopping turnout of over 15,000 participants in last year's debut, The Walt Disney Company Southeast Asia and local race organiser Esprimo have decided to bring the run and festival back again for a second edition — an announcement that'll make any Star Wars fan jump for joy.
While details of the Star Wars festival are not out yet, registration for the Star Wars Run has opened:
The Star Wars Run
Choose your side
This year, the run will be held at the F1 Pit Building and the Marina Bay area. Similar to last year, participants can choose which side they want to be on — to congregate with the Resistance on the Light side, or to follow in Darth Vader's footsteps to be part of the Dark side. Whichever side you choose, both routes are lined with engagement zones featuring light projections, music, and photo opportunities that'll promise a run experience unlike any other.
Runners will also get different coloured race entitlements, unique to the side that they've picked. And for those of you who are in it to win, you'll be happy to know that the first three male and female finishers of the 10km competitive category will be rewarded with exclusive prizes!
When: Saturday, 5 May 2018, 4pm
Where: F1 Pit Building
Exciting additions: Young Jedi dash for children, first-of-its-kind flag-off
Priority Registration

Early Bird

Normal Period

6 Feb 2018 – 12 Feb 2018

13 Feb 2018 – 14 Mar 2018

15 Mar 2018 – 13 Apr 2018

Category
Age Group
Loyal Runners
Public
Public

10km Competitive

13 years old and above

S$70

S$80

S$85

5.4km Non-Competitive

4 years old and above

S$65

S$75

S$80

540m Young Jedi Dash

4-9 years old with parent

S$50

S$60

S$65
Apart from having new elements in the run, this year will also see the addition of one more race category — the 540m Young Jedi dash for younger children who are unable to qualify for the other categories.
Runners in the 5.4km non-competitive category will also get to be a part of a first-of-its-kind flag-off, where the Dark side and the Light side will run in opposite directions.
Race Village: food & drinks, get up close with Star Wars characters, outdoor cinema, and more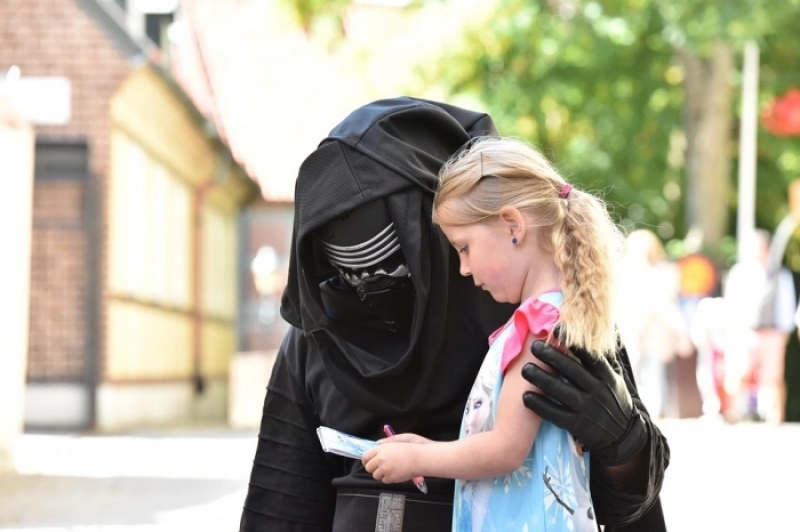 The fun doesn't stop after you finish the run. Here's what you can expect at the Race Village: food and beverages, opportunities to interact with some of your favourite Star Wars characters, and Star Wars themed activities. There'll also be an outdoor cinema showing Star Wars films, so you know what to do — grab a drink, some food, and get settled in for a movie marathon.
If you haven't already heard, registration for Star Wars Run 2018 is now open! There are special rates for Loyal Runners (those who registered for Star Wars Run 2017) and early-bird discounts for sign-ups before 14 Mar 2018. But if you're not so much of a runner, there's no need to despair as you can always take part in the Star Wars festival.
Whether you stand on the side of the Jedi or the Sith, there's surely something in this year's edition for all you Force-sensitive individuals. And while we all feverishly wait for May the 4th to arrive, we've only got one thing left to say that'll hopefully tide you by until then: May the Force be with you.
---
Information extracted from press release issued by Asia PR Werkz Pte Ltd on behalf of Esprimo