We've heard of flights and cruises headed for nowhere before, but Taiwanese airline EVA Air is adding a twist to this concept that will get singles' hearts beating faster. In partnership with the travel experience company Mobius, EVA Air is offering speed dating flights under a new program called "Fly! Love is in the Air." For singles who miss travel and are open to meeting new people, this could be the change of scenery you're looking for.
EVA Air is offering speed dating flights to nowhere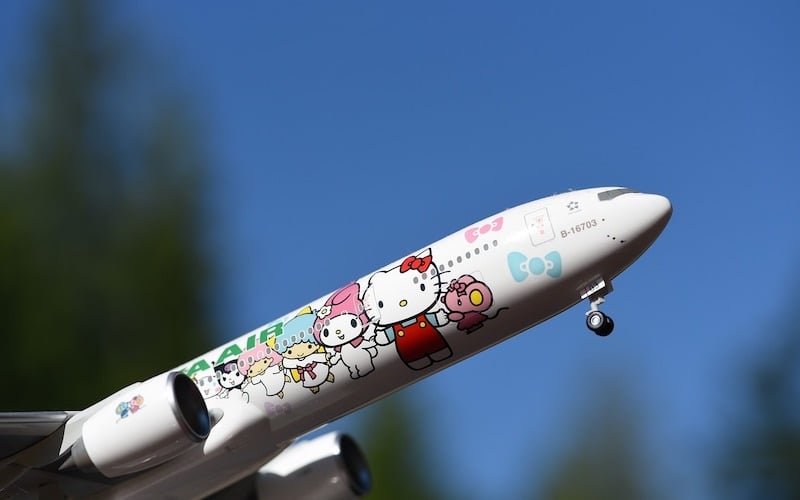 Each speed dating flight will depart from Taoyuan International Airport and circle at 30,000 feet above Taiwan for three hours, followed by another two hours of a romantic date on the ground. While this is happening, lucky participants will get to strike up conversations with their partner while indulging in gourmet meals prepared by Michelin-star chef Motoke Nakamura. 
There are a few ground rules to keep in mind. Obviously, you have to be single to join. Another factor to consider is that the matches for these speed dating flights will be drawn at random, and participants won't be able to choose their preferred seats in advance. More importantly, passengers will be expected to abide by the plane's safety and health regulations, which include keeping their face masks on when they aren't eating or drinking. 
Acting as your matchmakers, the flight crew on the plane will be playing the role of "love cupids." 
Finding love at high altitude over the holidays
EVA Air will be launching speed dating flights on Christmas Day, New Year's Eve, and New Year's Day. Depending on your chosen flight schedule, you could have very different itineraries for your date. 
Take to the skies on Christmas Day, and your flight caps off with an afternoon tea date with your partner after the plane lands. Meanwhile, the New Year's Eve date begins with a candlelit dinner before passengers board the flight; while inside the plane, they will have the opportunity to count down the last minutes of 2020 together. Finally, the New Year's Day flight kickstarts an exciting year with a breakfast date with your partner. How's that for ramping up the romance over the holidays?  
Each date lasts approximately three hours, travelling in the airspace above Taiwan. As for the longevity of the relationships and romantic connections sparked onboard, well, let's hope the sparks last a little longer than that. 
For more information, visit the official Mobius website here.