This was it. It was time to step out of my Asia-only travel comfort zone and embark on my first trip to discover the magical Europe. ​Italy​, ​Germany​,​ France ​and ​Switzerland​ – here I come!
Day 1: Bidding farewell
Goodbye Singapore! With great excitement, I boarded my 13-hour long flight to my first destination – Roma, the Eternal City. Andiamo!
Day 2: Rome
​Rome ​was unlike anything I've seen before. Between the cobbled street and time-worn architecture, it felt like I was transported back hundreds of years into a whole new world. In fact, I was even half-expecting to see men in togas and horse-drawn carts! Needless to say, the historic city really won over my heart the minute I stepped into it.
My explorations in Rome also brought me to the Vatican City, a city state even smaller than Singapore. Despite its size, Vatican City certainly packs a punch. It issues its own postage stamps and euros, and even has its own passports!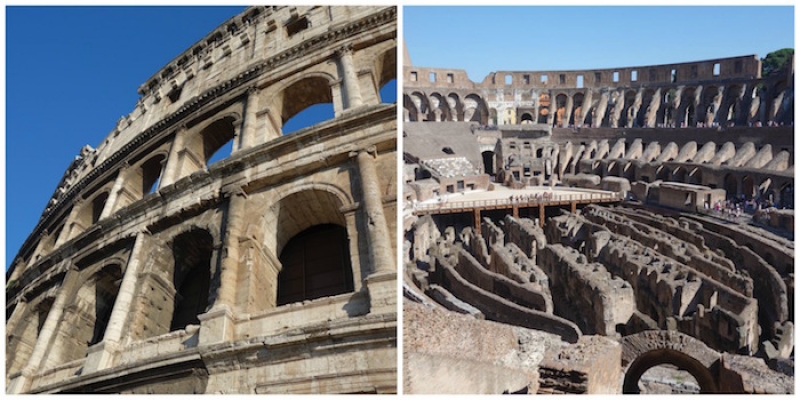 One must not miss the ​Colosseum​ when in Rome! One of the biggest amphitheatres to have been ever built, the majestic structure is rightfully named as one of the seven 'New Wonders of the World'! As I stood before the grandeur of the massive stone monument, I could almost hear the frenzied cheers of ancient Romans urging on the bloodthirsty antics, just like in the epic movie Gladiator.
After all that walking, I had to find some delicious gelato. Make sure you treat yourself to the classic Italian ice cream when in Rome!
My final stop for the day was ​Trevi Fountain​. It is the most elaborate and awe-inspiring monument I've ever seen. The locals believe that by tossing a coin over your left shoulder into the water, you will guarantee a return to Rome. I did so eagerly – this is one coin I certainly didn't mind losing!
Day 3: Chianti & Pisa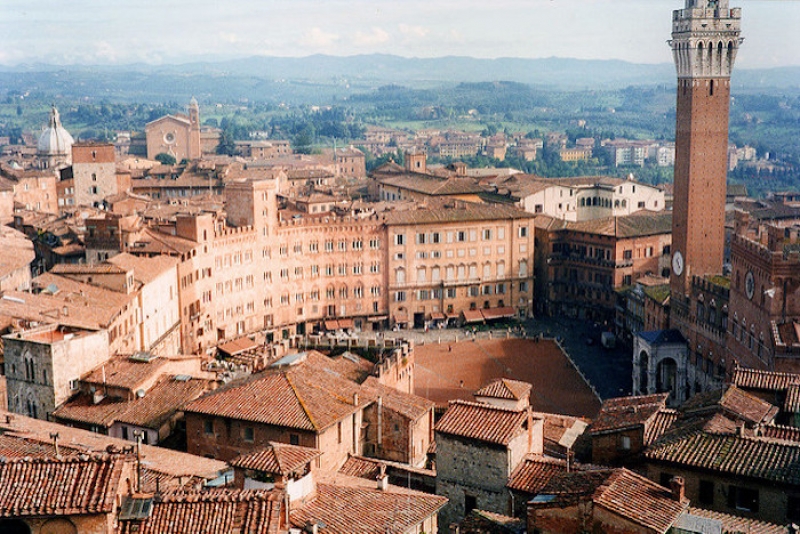 Piazza Del Campo, one of Europe's greatest medieval squares | Image credit: Phillip Capper
Away from the bustling cities and into some quieter corners of Italy, I ventured into the picturesque Chianti region where the breathtaking Siena sits. A UNESCO World Heritage Site, this medieval city is home to some of the most stunning art collections and spectacular architectures. A personal tip when you travel to this area: bring along extra batteries or power banks to keep phones and cameras alive! It's truly a shutterbug's heaven here.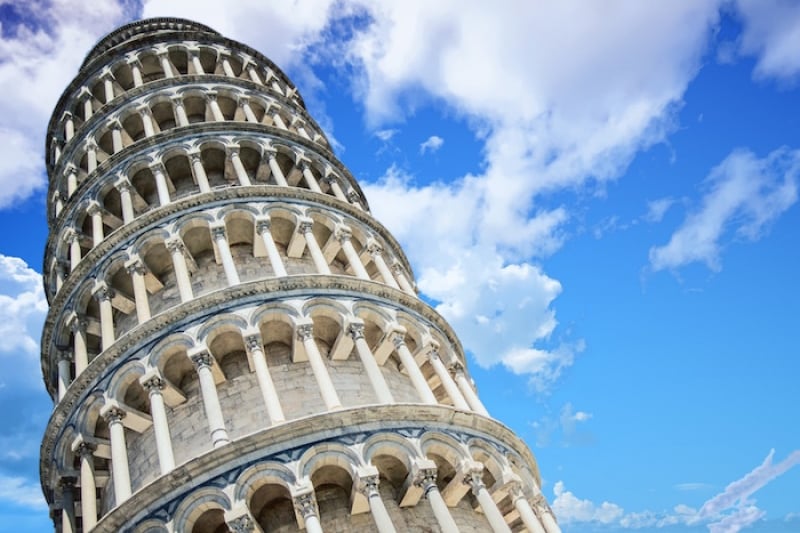 To tick off my bucket list, I had to visit the ​Leaning Tower of Pisa for an Instagram photo! It was both hilarious and challenging trying to come up with creative and wacky poses with the freestanding bell tower. I bet the Tower's architect never imagined that his miscalculation would have resulted in a symbol of Italy's civic pride!
Savouring on delicious Tuscany fares – wine, cheese and pasta – my night in Tuscany concluded in pleasant stupor and a belly filled to the brim.
Day 4: Florence
We could all do with a dose of retail therapy whilst travelling, especially with up to 70% discounts on luxury Italian brands! The Mall​ in Florence is home to famous boutiques such as Prada, Furla, Dolce & Gabbana, Alexander McQueen and Burberry. I'm not ashamed to say that I thoroughly enjoyed shopping here! Plus, these affordable items (only in Italy!) are perfect souvenirs for family and friends back home.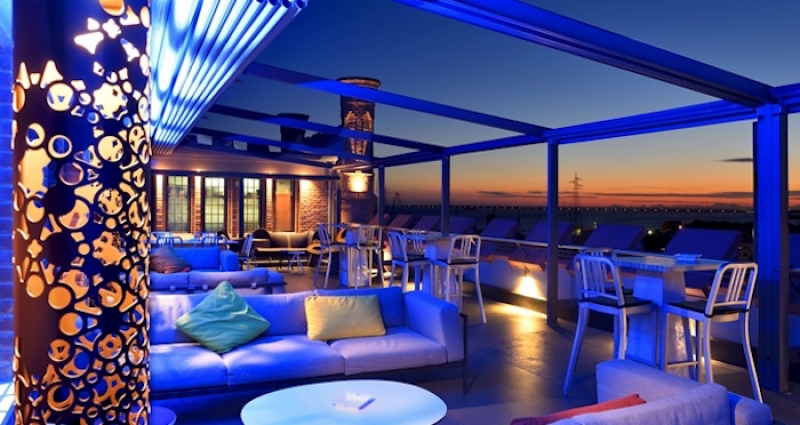 Luxury didn't end there! After a long day of shopping, I was welcomed with the friendliest smiles and top-notch service into the swanky 5-­star​ Hilton Molino Stucky Venice hotel​. This royal treatment really made me felt like a film star!
Day 5: Venice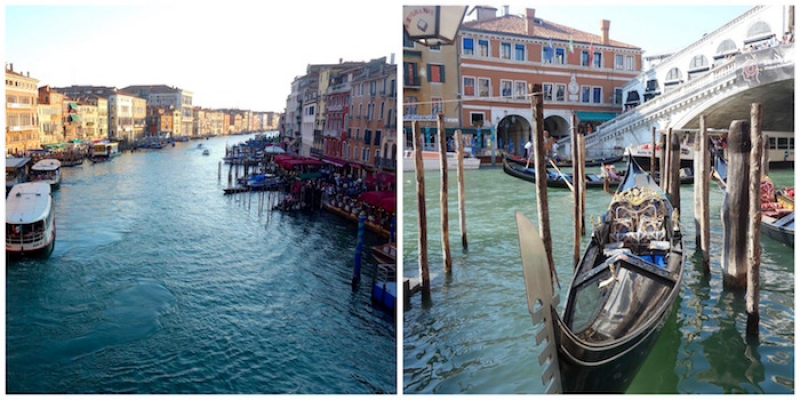 The main canal that runs through Venice. | The bustling Rialto Bridge.
The nautical city of Venice turned out to be even more special than my imagination. At every turn, there was a picture­perfect view awaiting to surprise me – gondolas bobbing along canals, St Mark's Square​, ​St Mark's Basilica and the ​Bridge of Sighs.
In addition, I love the maschereri (mask shops)! The handmade Venetian masks sold in these shops were strange yet alluring. As I hopped from one shop to another, I was determined to plan a trip to Venice again during the Venice Carnival just to don on my own mask and join the party!
Day 6: Milan & Évian-les-Bains
Moving westwards from Venice, I then travelled to Milan. Truly, they don't label the fast-paced metropolis as the shopping capital of the world for nothing. I thought that I had already bought all my souvenirs, but boy was I wrong. There were simply too many things to buy here!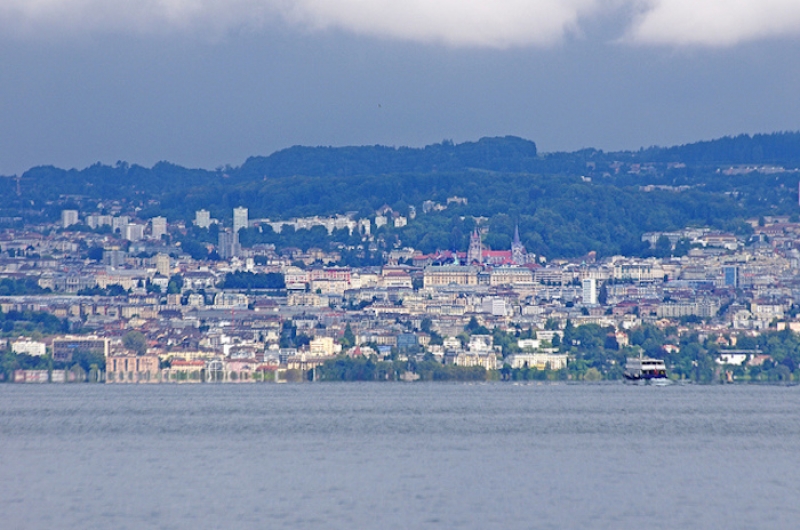 Image credit: Daniel Jolivet
My next stop was ​Évian-les-Bains​, a gorgeous town perched on the borders of Switzerland and Italy. Nestled between lakes and mountains, the natural wonder is also where Evian mineral water originates. It was an ideal stop – after visiting numerous cities in a row, I was craving to get away from all that hustle and bustle into the tranquil nature.
Day 7: Lake Geneva Region & Lake Geneva

In the Lake Geneva region of Switzerland, I experienced my first Christmas market! Known as the ​Montreux Marche de Noel, the Weihnachtsmarkt (traditional Christmas market) consists of over 150 stalls beside the scenic Lake Geneva. With a myriad of delicious food options and an absolutely electric atmosphere, my visit here was definitely a memorable one.

I then made my way to Interlaken, a resort town that lies in the mountainous Bernese Oberland region between Lake Thun and Lake Brienz. If you are one who has little tolerance for the cold, make sure to throw on extra layers – it was really chilly here! To warm myself up, I treated myself to a classic four­-course Swiss fondue dinner, a local delicacy that originated from the Alps. Yummy!
Day 8: Mount Bussalp
Today was the highlight of my trip – a thrilling sled run down Mount Bussalp! Admittedly, I was slightly nervous about the 7.6km sledge run (the longest in Europe!). However, I found strength in numbers and felt more courageous after seeing the number of participants around me.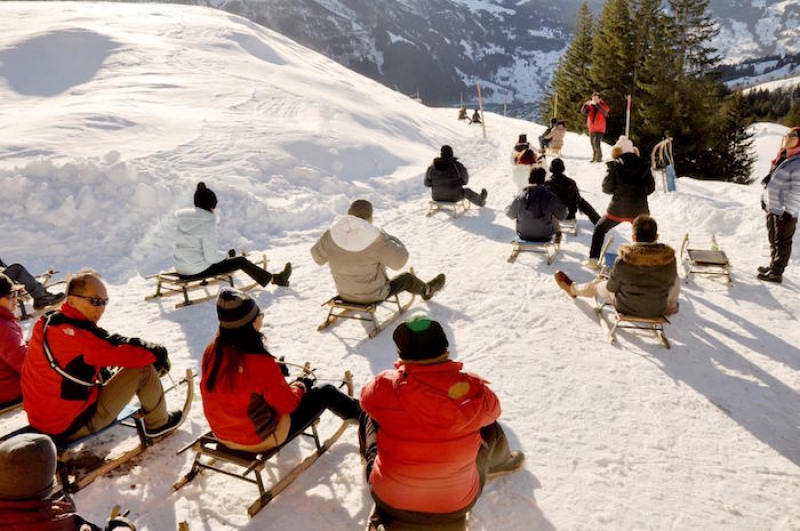 What an exhilarating experience it was! There's nothing quite like zooming down snowy slopes surrounded by a surreal ivory landscape. With the frosty wind biting my cheek, hair flying in the wind, I truly had the ride-of-a-lifetime!
Day 9: Black Forest Region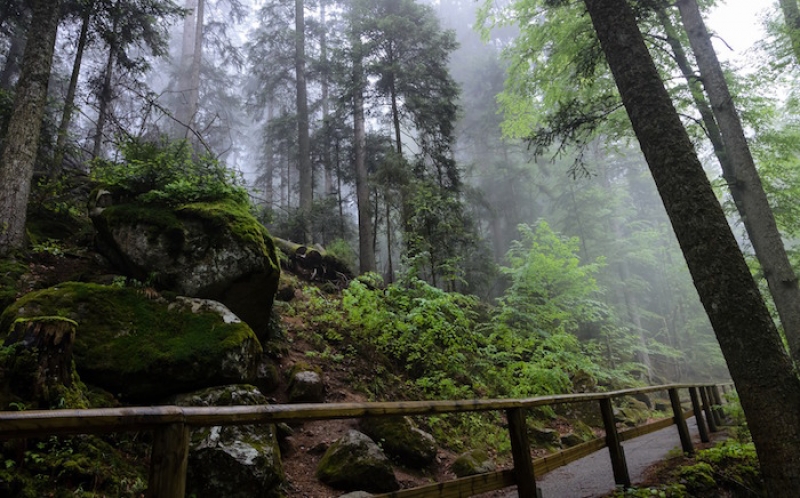 I bid reluctant farewell to Switzerland and crossed the border into ​Germany​. In the land of bratwurst and beer halls, my first stop was the enchanting Black Forest. Known for its dense forests and picturesque villages, this magical forest is often associated with the Brothers Grimm fairy tales.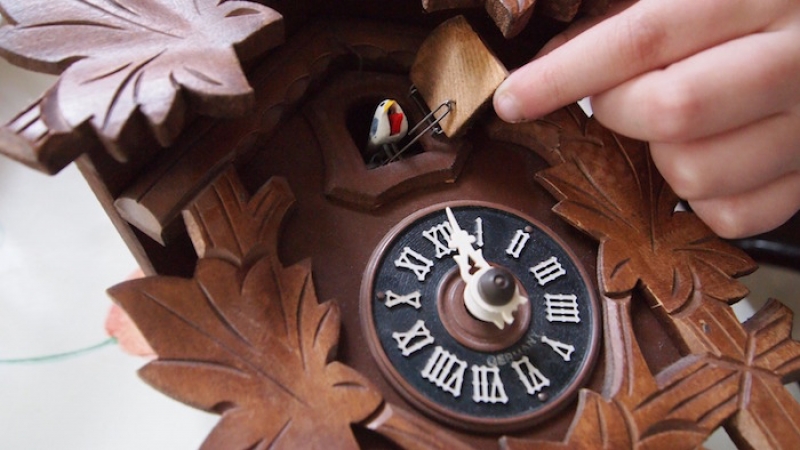 We also stopped by ​Lake Titisee, the largest natural lake in the Black Forest, ​to try our hand at cuckoo ­clock making. I was told that, ever since this artisan craft started out in the 17th century, it became a symbol of the Black Forest region. I thoroughly enjoyed my session with this unique artistry!
Day 10: Paris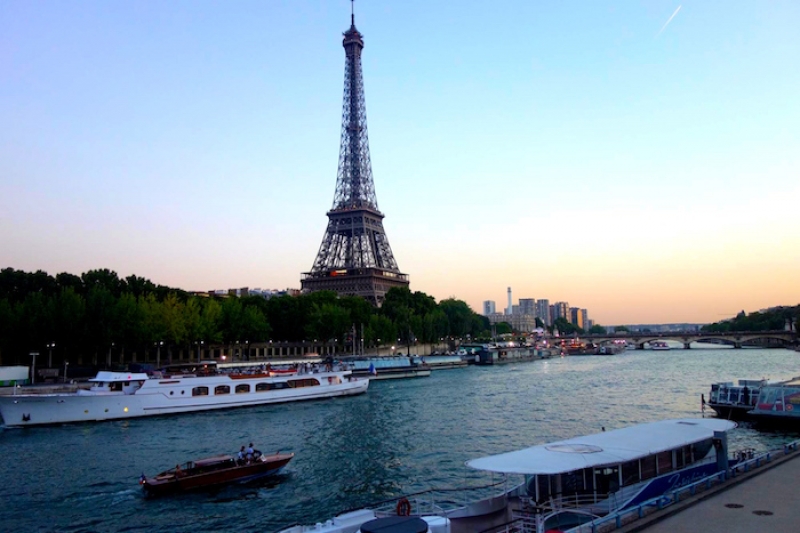 After an amazing time with the beautiful nature, I was ready to head back into the city. This time, it was Paris, the City of Love. When in Paris, ascending the Eiffel Tower is a must! I must say that the amazing panoramic views of the city from the top made the climb worth its while.
In addition, I also hopped onto a city tour to learn more about the city. One of my favourite moments was a stroll along the River ​Seine, where we managed to catch the marvellous sunset with the ​Eiffel Tower ​in the background. Whether in the day or at night, the iconic Tower doesn't disappoint!
I ended the evening at the Galeries Lafayette – the biggest department store in Paris – ​for more souvenir hunting. Who can say no to shopping?!
Day 11: Disneyland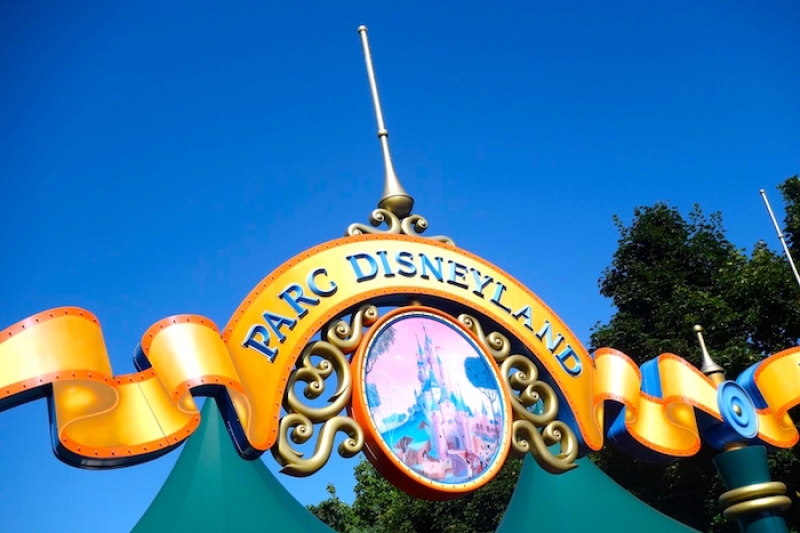 As my trip was coming to an end, I decided to slow down my pace with a visit to ​Paris Disneyland. Given that I'm a huge Disney fan, I was stoked! Furthermore, I did not have to queue too long for my rides since it was winter. The cold was a blessing in disguise after all!
To make sure that I made my time (and ticket) in Disneyland worthwhile, I stayed on till the night to witness the beautifully-lit up Disney castle. By now it was freezing, but it was totally worth braving the icy weather for!
Day 12: Time to depart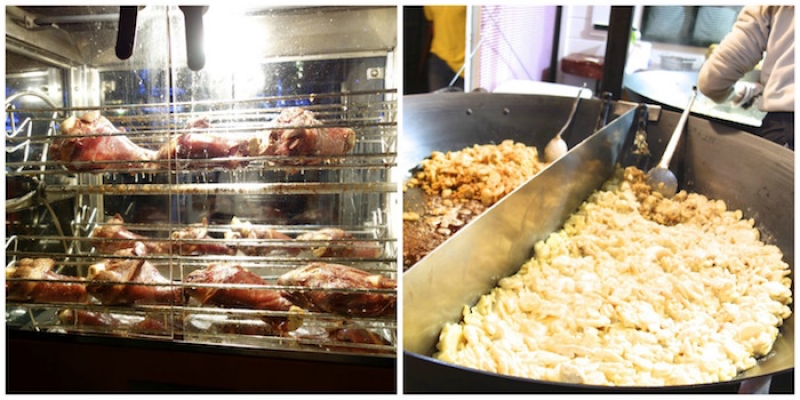 The day for us to depart to Singapore finally came, but we found time for one last visit to a Christmas market. We were dying for some comfort food before we left this amazing city. After we've had our fill, we then left for the airport with fond memories and heavy hearts.
What an adventure! From its charming cities to enchanting nature, this Europe trip was definitely eye-opening. So long, Europe! But not for long, for I'll definitely be back soon.
Day 13: Home sweet home!
Bookmark this itinerary and you'll be all set to have an amazing adventure just like mine! However, if you're looking for a fuss-free experience, why not save yourself the trouble and opt for this 13D10N Italy Switzerland France package with EU Holidays?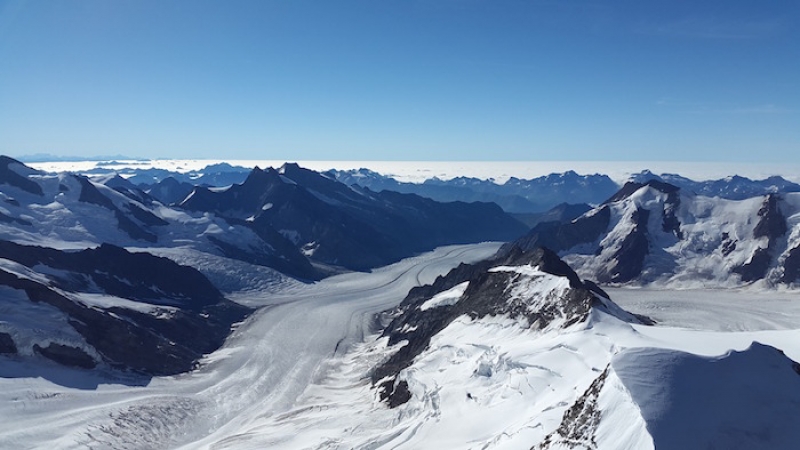 For those looking to experience all of the above, why not check out EU Holidays' 13D10N Italy Switzerland France (winter) package? You'll get to check all of the above off your list, with an extra 1.5 days to explore Paris at your leisure! Skip the tedious research, and have a hassle-free holiday – sit back, relax, and let the experts take care of you! Take it from us – it will be a wintry escapade you'll never forget. I'm speaking from experience!
BOOK YOUR EUROPE ADVENTURE NOW!
About EU Holidays:
EU Holidays are the leading experts when it comes to Europe and USA travel and specialise in Europe tours. Their tour managers are highly knowledgeable, extremely passionate about travel, and provide excellent service.To book a trip with EU Holidays, visit their website, call +65 6535 8535, or send an email to [email protected].
---
Brought to you by EU Holidays.