Think of Gold Coast and what comes to mind? Probably endless stretches of pristine beaches and exhilarating amusement parks. Sure, these will give you plenty of fun in the sun, but why not go one step further and discover a side of the city that you didn't even know existed!
With hidden gems ranging from spunky street markets to rustic farm-stays and exhilarating aquaduck adventures, this Aussie adventureland offers so much more than waterfront sunbathing and screaming your lungs out on death-defying roller coasters. Here are 10 things to do in Gold Coast that will definitely spice up your next adventure Down Under!
And to make things easier, we've got an awesome package just for you! Check out this 7D5N package to Gold Coast (& Brisbane!) which includes some of the below activities, with a free day to do those that you missed out. Is that awesome or what!
1. Hunt down a Food Truck

For a truly unique dining experience, hit up one of the many food trucks cruising around town! If you're like me and is always up for chowing down some good food anywhere and everywhere, these hot meals on wheels are a must-try. They appear all around town and in the most unpredictable places, but that's the beauty of it all – you never know when you might chance upon one! Be sure to be on the lookout and hunt them down for a scrumptious variety of mouth-watering delights.
2. Be a firefighter for a day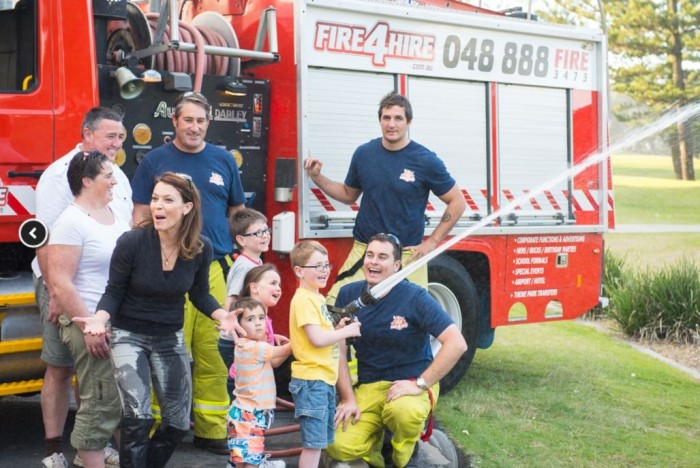 Image Credit: Fire 4 Hire
Transform yourself into your friendly neighbourhood firefighter! Believe it or not, but you can actually live out your childhood dream occupation right here in sunny Gold Coast. This children fan favourite will cruise you around Surfers' Paradise in a fully operational fire truck. Get your cameras ready, wield the fire hose and strike some heroic poses in your fireman's outfit! Hose this for fun?
3. Take to the skies in a hot air balloon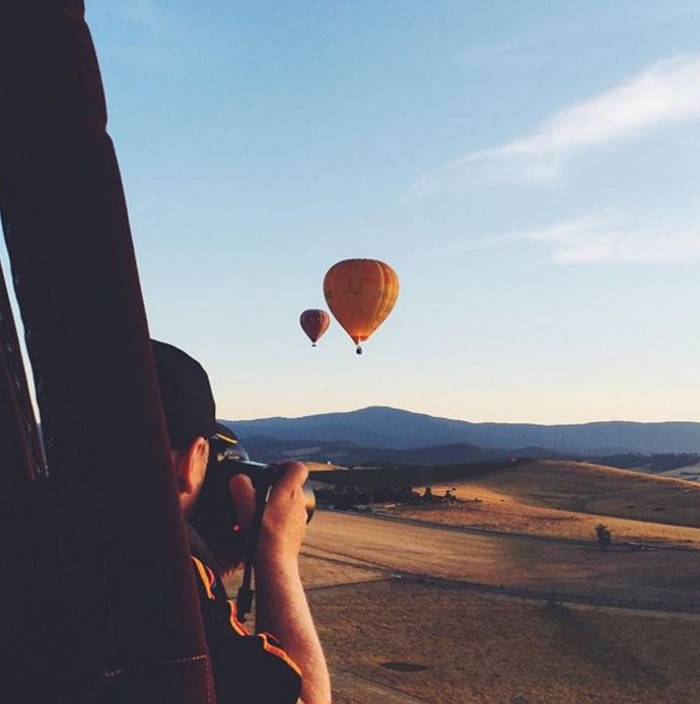 Image Credit: (instagram) @Jared.ng
Rise up to a whole new level and sightsee Gold Coast from way up above! Wake up before the crack of dawn and take to the skies in a hot air balloon. Watch as the sun casts its golden rays on the scenic rim of the hinterland below you, and revel in the stunning panoramic views of Tamborine Mountain and Lamington National Park. Look eastward, and you'll even be able to spot the shimmering skyline of Gold Coast City against the sparkling backdrop of the Pacific Ocean. Be sure to make reservations in advance to guarantee your slots!
4. Complete that Aussie experience with a farmstay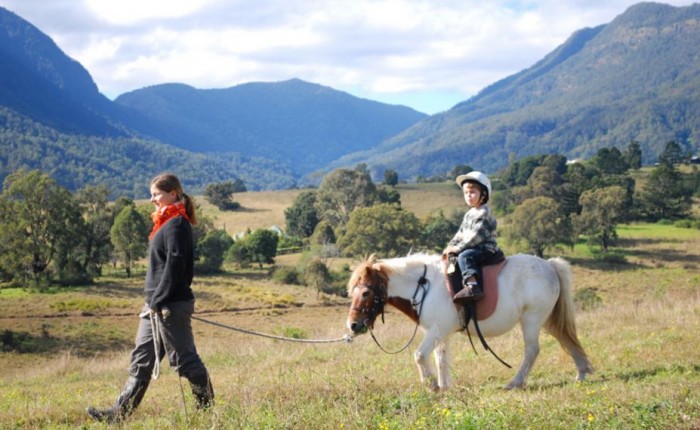 Image Credit: Cedar Glen Farmstay
If you're looking to escape the hectic pace of the urban jungles we have back home, an idyllic escape to the tranquil countryside might be just the recharger you need! Beaudesert is just an hour's drive from Gold Coast, and is home to one of the most authentic rural experiences you can have!
Plan a stay at Cedar Glen Farmstay where you can get up close and personal with nature; learn to milk cows, get up at the crack of dawn to feed chickens and collect their eggs, ride tractors and more. Wander burgeoning vineyards or ride a horse through the foothills and be greeted by grazing kangaroos and wallabies. You'll be staying in antique cottages that are fully furnished for modern living, which serves to add to the entire experience.
5. Score bargain buys at flea markets

Image Credit: (right) The Village Markets Facebook
Vacations are probably one of life's best excuses to bleed your wallet dry on endless shopping sprees. But why jet all that distance Down Under only to raid the SAME H&Ms and Uniqlos that your friends back home can do too? Check out one of Gold Coast's many bustling flea markets to score some unique bargain buys!
Boasting a variety of unique artisan gifts and trinkets, places like The Village Markets in Burleigh and Broadbeach Art and Craft Market are must-visits for the rarest "one-offs" at ultimate bargain prices. Most flea markets in and around Gold Coast only open on weekends till around lunch-time so be sure to plan your itinerary beforehand!
If you're looking to buy some souvenirs back home for your family friends, you'll be able to find lots of treasures like retro thrift store jewellery, vintage clothing and even beautifully handcrafted boomerangs from the coast's emerging designers!
6. Thunder along on a quad bike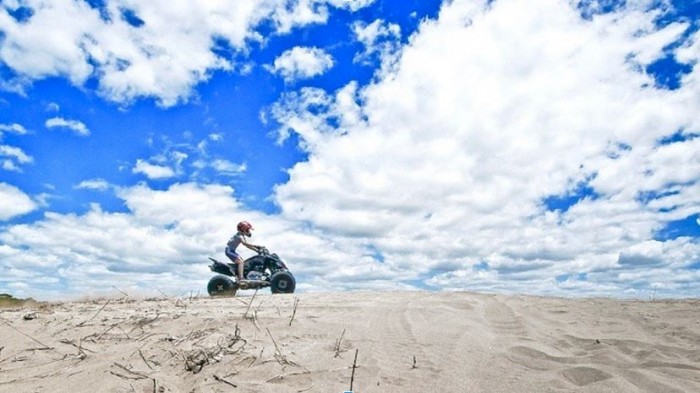 Image Credit: Hernán Piñera
Explore the boundless leafy-green landscapes of the Gold Coast Hinterland, but on a rumbling ATV Quad Bike. Just how awesome does that sound! Navigate your way through creeks and along dirt tracks, all whilst feasting your eyes on unobstructed views of the Springbrook and Lamington National Parks. Gold Coast Quad Bike Safaris will provide you with top quality vehicles and gear so that you can focus on enjoying the spell-binding scenery around you.
7. Cruise the coast in an Aquaduck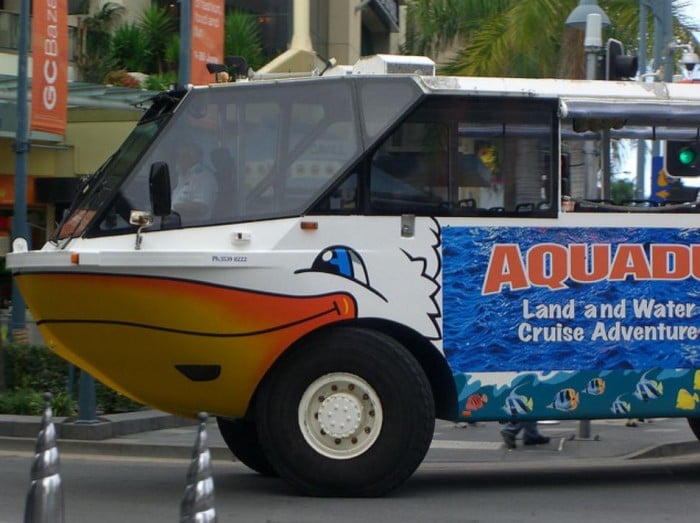 Image Credit: Alpha
Traverse land and sea on an amphibious aquaduck for some wholesome family fun! Begin your journey in the heart of Surfer's Paradise, where an entertaining tour guide will introduce city icons like the Palazzo Versace. Along the way, dive straight into the vast network of waterways and take in the best angles of the landmarks dotting the harbourfront. There's even something for the kids, where they can try driving the boat and earn certified Aquaduck captain badges!
8. Spend an afternoon café-hopping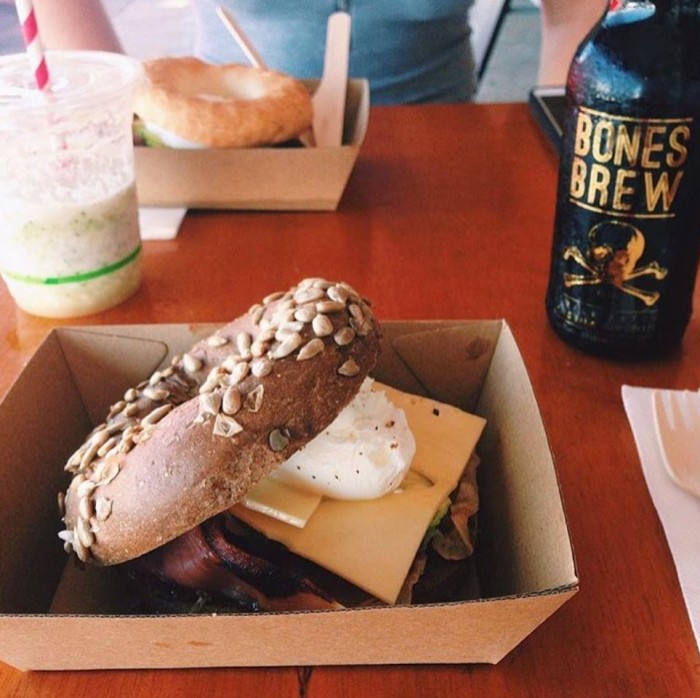 Image Credit: SKULL & BONES Espresso Boutique Facebook
With more and more quirkier cafes popping up on every block, Gold Coast is truly a hipster haven. Our favourites are Elk Espresso as well as Skull & Bones Espresso Boutique.
Fully furnished with wooden decor and piped walls, Elk Espresso's rustic sexiness has slowly crept into the hearts of tourists and locals alike. Wash down their Southern Style Fried Chicken Burger with lattes that would impress even the coffee snobs. Skull & Bones Espresso Boutique, on the other hand, is a show stealer that is nestled snugly in a corner of Mermaid Beach. This cafe was recently voted "Best Coffee Joint on the Gold Coast" in the Gold Coast Bulletin, and is where you can try some crazy 'bulletproof coffee' such as Bone's Brew. Their array of bronuts and bagels will definitely have you drooling for more!
9. Touch the clouds at Skypoint Observation Deck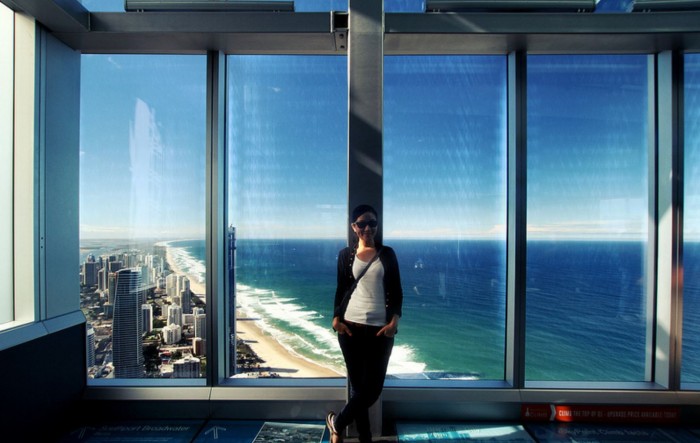 Image Credit: Phalinn Ooi
Central Gold Coast is a vast sprawling metropolis lined with towering high-rise buildings along a spectacular coast, and is basically any Instagrammer's paradise. Head to Skypoint Observation Deck for a bird's eye view of the entire city! We recommend making your way there just before sunset to score yourself front-row seats to a fiery display.
10. Take a day trip to Brisbane City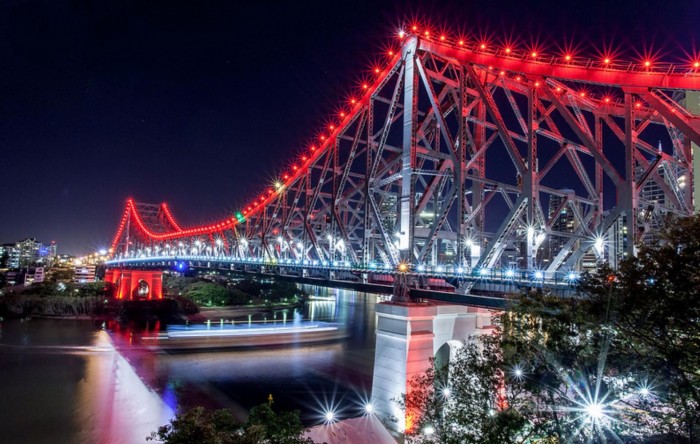 Image Credit: Andrew Sutherland
If you're done taking in all the best sights along Gold Coast, why not venture outward to Brisbane which is situated really close by? Travel via train into the Sunshine State's 'new world' where there are so many things to do! Scale (then abseil for the brave) the steely Brisbane Story Bridge colossus for amazing views, get lost in the maze of entertainment along South Bank and its pool of plazas, promenades and parklands or, if you're in pursuit of some art-sy delights, Brisbane's Cultural Centre is your mecca for the arts and aesthetics.
In fact, why not kill two birds with one stone and explore both BOTH Gold Coast and Brisbane on the same trip? We've got just the thing for you!
[DEAL ALERT]
7D5N GOLD COAST, FARMSTAY & THEME PARKS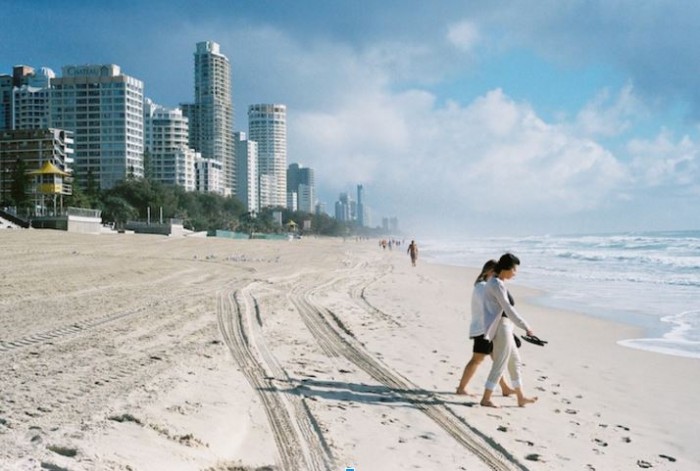 Have the best of both worlds and visit both Brisbane & Gold Coast with this 7D5N tour with Dynasty Travel!
From just SGD$2,048, you'll be able to enjoy a Beaudesert Farmstay, the Fire 4 Hire activity, Skypoint Observation Deck, Aquaduck ride, shopping at Harbour Town Factory Outlets, as well as visits to Dreamworld and Warner Bros. Movie World. Let's face it – even with all the other awesome stuff to do, no trip to Gold Coast is complete without screaming your lungs out at its theme parks!
Plus, why not save yourself the research and let someone else do the planning for you? You'll definitely  be in good hands; with over 40 years of top-rate service, Dynasty Travel is one of Singapore's finest travel agencies. Be rest assured that everything will be taken care of from start to end – from trusty tour guides to unique experiences, get set for a safe and comfortable sojourn Down Under.
What are you waiting for? This price is inclusive of flights, accommodation, experiences AND you'll even have someone to bring you around at all times! Is that awesome or what? Book your holiday with Dynasty Travel now, and let them show you the Gold Coast you never knew existed. Bon voyage!
---
Brought to you by Dynasty Travel.