Granted, it is fun travelling to various destinations to catch the summer bug and go all out on pulling off Carpe Diem. And needless to say, summer is the peak season when travelling to New Zealand as well. However, why roast under the summer sun when the autumn season is on fleek?!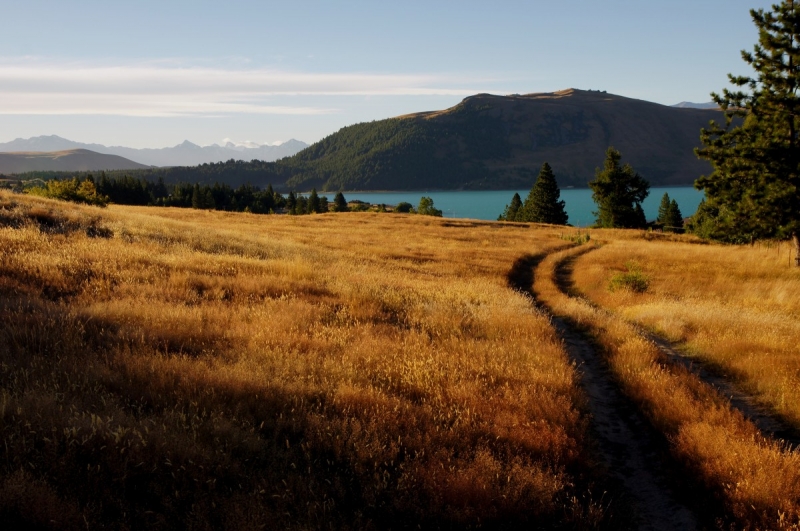 There is never a bad time to head down to New Zealand, but the best time? Autumn, for sure! This quiet neighbour of Australia hides spots of deciduous regions, where arresting shades of reds and rich golds revamp the area for the season. Hang around in Arrowtown and take a stroll by Lake Tekapo between the months of March and May, while relaxing in the cool weather as you feast your eyes on stunning autumnal colours.
However, one thing to note is that New Zealand is an incredibly vast country. The North and South Islands each contains their own natural wonders, and are both equally as stunning during autumn. The optimal way to explore the country is to drive, especially as public transport is scarce in more remote scenic areas. However, if you don't wish to drive or unsure if your navigation skills are up to par, check out Dynasty Travel's 11D8N Autumn In New Zealand tour, which will cover all of the below sights and much more!
For more information, visit them at the NATAS Travel Fair, Booth 5H12 from 23rd to 25th March 2018!
Need more convincing? Check out these reasons as to why autumn is one of New Zealand's most stunning seasons!
The seasonal colours
We can't start a conversation about autumn without mentioning the radiant colours that symbolise the season. You know autumn is around the corner when the leaves start tending towards the warmer tones. Although most trees in New Zealand are evergreens, there are hidden sites dotting the islands where the scenery strikes gold and blushes into reds.
Hagley Park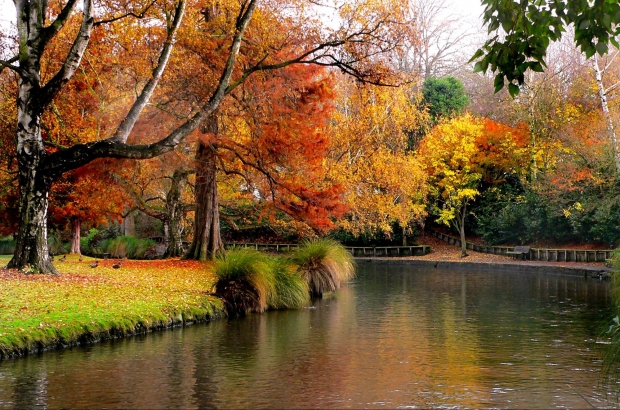 Admire the red-orange foliage in its full glory as you take a wander around Hagley Park in Christchurch. This leisure heart of the city adorned in bright autumnal colours will definitely be a spectacular sight for any wandering travellers. After soaking in the stunning shades, immerse yourself in outdoor entertainment events in the park or grab a cuppa from the park's café!
Arrowtown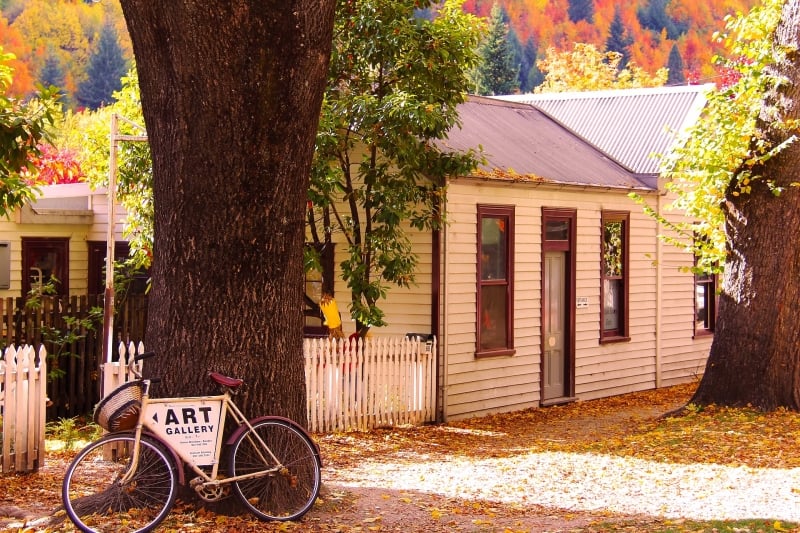 A short drive away from Queenstown lies Arrowtown, a quiet town that's historically known for participating in the Otago gold rush. Even though its gold-mining days are long over, the town is still well-known for another sort of gold – in the form of golden leaves when autumn strikes! Sitting by the Arrow River and surrounded by hills boasting hues of orange; it is almost as if you can't have an authentic autumn experience in New Zealand without a trip to Arrowtown.
Ideal weather for outdoor activities
The idea of autumn is synonymous with striking colours, but one can also equate the season with perfect weather! With calmer days and less rain, autumn in New Zealand could mean a more stable weather forecast and an overall pleasant temperature.
Although the temperature can differ between the North and South Island, New Zealand's autumnal climate is generally cool without inclining towards the extremes. In addition, with the chill weather comes calm bodies of water too. Thus, this ideal weather marks the perfect season to get your hands dirty! In fact, there are tons of outdoor activities you can try; our top two picks being jet boating and bungy jumping.
Jet Boat
What better way to explore the Dart River Valley and get a grand view of the Mount Aspiring National Park than darting around in a jet boat? With Dart River Wilderness Jet Adventure, you can just do that! Hop on the boat and get ready for a spectacular adventure that'll steer you right into the heart of the national park, and jet boat down the Dart River.
Bungy jump
If you are a self-professed adrenaline junkie, then you MUST NOT miss out on this activity! The world-renowned AJ Hackett International company, who are famous for their bungy services, have their roots in New Zealand. It would be a shame to miss out on this activity! So head to the Kawarau Bridge Bungy Centre, strap on the safety harness, and take a leap of faith head-first towards the waters of the Kawarau River! As an additional thrill, you can even choose to touch the water or even get dunked in the river.
Chilly climate for a warm mud bath session
New Zealand is significantly rich in its geothermal activity, which is particularly concentrated in the areas of Rotorua and Taupo. A hotbed for geysers, mud pools and hot springs, these regions of New Zealand see throngs of visitors all year round coming to bathe in the heat of the earth. But all other seasons aside, a dip in the heat would be especially relaxing during autumn when the temperature has dropped and the weather is slightly cool!
Hell's Gate
With boiling hot pools, hot water lakes, New Zealand's largest mud volcano and the largest hot waterfalls of the Southern Hemisphere all in one area, the term 'Hell's Gate' seems to be quite appropriate for this geothermal attraction. Get to experience the sheer raw heat of our planet by seeing and touching the various types of unique geothermal mud, which are claimed to have healing properties. Don't leave without immersing yourself in the Hell's Gate Mud Bath and Sulphur Spa!
Pohutu geyser
Encounter the star of all of New Zealand's geothermal attractions – the Pohutu Geyser! As Southern Hemisphere's most active and massive geyser, the Pohutu Geyser is a classic must-see sight located in Te Puia, especially for those who are keen on exploring the natural environment of the region! Pohutu, meaning 'constant splashing' in Maori, is an apt name for the geyser which erupts once or twice every hour. Don't miss this spectacular geyser show!
Clear skies for stargazing
If the cool weather of New Zealand with rays of sunshine doesn't cut it for you, then the clear Southern skies should! When autumnal nights roll along, cloudless midnight skies are brilliantly speckled with stars, planets, neighbouring solar systems and other astral elements. Whether be it with tours, observatories or with just the naked eye, star gazing in New Zealand is an activity that will amaze and humble you – both at the same time.
Te Puia Geothermal Valley
Explore the geothermal activity of Te Puia, where you can see the Pohutu geyser in action under the starlit sky. Take in the stunning view as your tour guide brings you into the heart of Maori culture through the telling of traditional mythological stories!
Earth & Sky Cowan's Observatory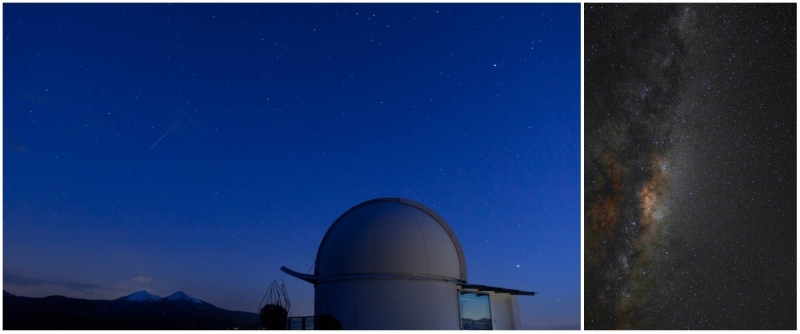 Nothing can beat a stargazing adventure by a lakeside far away from civilisation. The clear cloudless sky by Lake Tekapo, a popular stargazing venue, also boasts minimal light pollution which is essential to get a good view of the night sky in all its glory! Most importantly, at Cowan's Observatory, you need not strain your eyes as there are powerful telescopes which will allow you to gaze upon the Milky Way.
Calm waters to cruise around in
Perfect weather in autumn allows for calmer and predictable waters which enable visitors to enjoy relaxing cruise and boat journeys. Embark on these cruises and boat rides for a breathtaking trip through marine blue waters!
TSS Earnslaw Steamship Cruise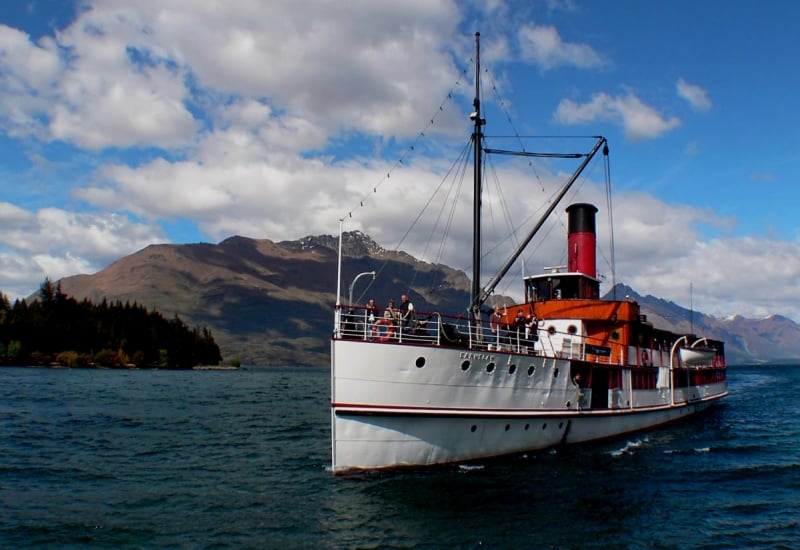 Set sail on the TSS Earnslaw, a 105-year-old coal-fed steamship, on Lake Wakatipu as you revel in the sights of Queenstown's incredible alpine scenery. Aptly named the 'Lady of the Lake', the ship's grand elegance exudes an old nostalgic charm. During your cruise, you'll also get to tour the decks of the ship, head down to the engine room to see the engines at work and view the historic displays at the ship's in-house museum!
Milford Sound tours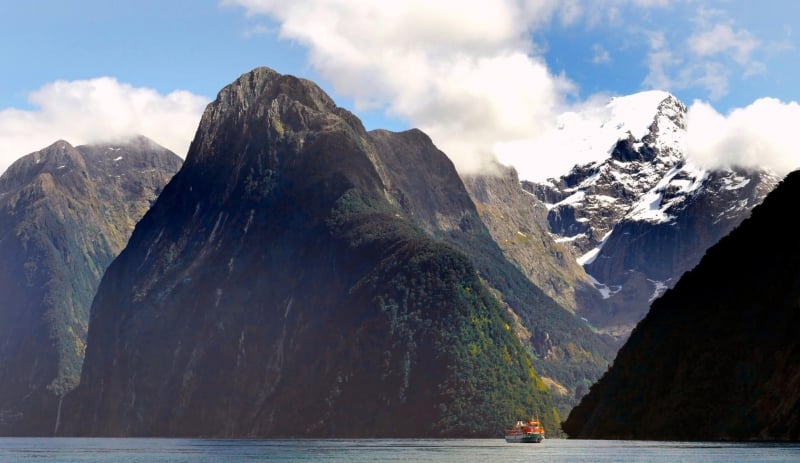 Located in New Zealand's Fiordland National Park, Milford Sound is the iconic symbol of the South Island. Arm yourself with a full-day excursion, and hop aboard one of the various cruises or kayaking trips that'll allow you to delve into the natural wonders of this region! Be amazed by the Lady Bowen Falls and Stirling Falls, come across rainforests that hang on to the cliff side of the mountains, and immerse yourself in a dynamic ecosystem that is home to a plethora of flora and fauna.
Scenic hiking trails
Indeed, New Zealand is world-renowned for its scenic routes and hiking paths. With incredible views every step of the way, going for a walk is probably one of the best ways to experience the natural landscapes that the country has in store. Since autumn is also an off-peak season, you can expect lesser crowds. With cool weather to boot, New Zealand is a hiker's haven when autumn calls!
Mount Aspiring National Park
Set foot in Mount Aspiring National Park and explore the old beech tree forest that has remained untouched for a whopping 80 million years! Hike through the trails as your guide explains the Maori tales of the land, where the trails used to be one of their key trading routes. In addition, the park is also home to some of the 'Lord of the Rings'' filming sites, so movie buffs do take note!
Matamata
Speaking of the 'Lord of the Rings' movies, true fans wouldn't leave New Zealand without stopping over at Matamata, where the actual setting of Hobbiton is located at! This movie set, which looks akin to a tiny picturesque village, has been featured in both the Lord Of The Rings and The Hobbit films. Be enthralled as you peek into Bag End and find yourself transported into the movie as you go discover Hobbit Holes, The Party Tree and The Green Dragon Inn.
Picture perfect landscapes
By now, it is no surprise that New Zealand is home to many gems that are worth exploring. Boasting countless spectacular views, any shutterbug that visits the country is in for a treat!
Lake Tekapo
At the foothills of the Southern Alps lay Lake Tekapo, where you can feast your eyes on an impressive view of snow-capped peaks juxtaposed against pristine blue lake waters. It is, in fact, one of the most photographed locations in New Zealand!  
Lake Pukaki
This glistening jewel of a lake can be found at the base of Mount Cook, Australasia's highest peak. Fed from the glaciers of Tasman, the lake has derived its own distinctive striking blue colour from the glacier minerals found within the waters. The surroundings are covered in high country tussock, which turns golden brown in autumn, which turns the landscape into a mixture of warm and cool tones.
So, what's stopping you from planning your next New Zealand trip; and in autumn, no less? For a fuss-free experience (especially if you're travelling with your parents!), opt for Dynasty Travel's 11D8N Autumn In New Zealand tour. The best part about going on a tour is that everything will be planned for you – you can now focus on enjoying without doing any of the research. Besides, as experts in their field, Dynasty Travel will definitely give you the assurance that you're in good hands!
For more information on this package or other exciting packages, visit them at the NATAS Travel Fair, Booth 5H12 from 23rd to 25th March 2018! If you're looking to experience New Zealand in all its glory during the autumn season, you're in the right place. Book your tour now!
---
Brought to you by Dynasty Travel International.