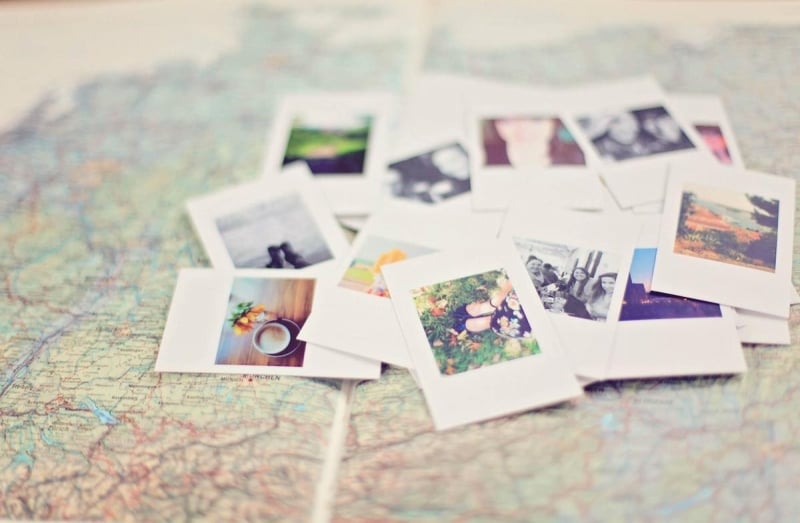 Travelling is one of the most enriching experiences to give yourself, and modern technology has made it possible to stay connected while away. We all know a simple message or postcard doesn't cut it these days since we live in a very visual world. You'll want to send photos either to brag about all the awesome attractions and landmarks you visited (I mean, who wouldn't?) or to avoid making your family sick over your whereabouts. Whatever the reason, the last thing you want to worry about while travelling is whether or not your photos saved or were able to send.
Also read: How Syncing and Organising Your Work Can Help You Become a Digital Nomad
If you're a jet setter and plan to take off soon, fear not, we will walk you through everything you need to know about storing and sending travel photos. In this article, we'll discuss:
Options for storing and backing up photos automatically before it's too late
Sending large files to family and friends back home, worry-free
Keeping your memories safe
Store the photos first
Assuming your travel photos are irreplaceable, you'll want to store them as soon as possible. Gone are the days of USB drives piled up in an old drawer when you have something as simple and accessible as cloud storage. Keeping full resolution copies of your travel photos backed up somewhere online can give you peace of mind. Take a look at a few options to forever store your memories:
One of the best tools you can use to keep your treasured photos in a safe place is Dropbox. This tool automatically adds your camera roll's photos to Dropbox so you don't even need to give it a second thought once that photo is snapped. Maybe you even took a screenshot of a friend's post from the same trip that you want to save. Screenshot images are also moved to Dropbox's storage. Unlike many cloud photo storage services out there, Dropbox makes it easier than ever to access your image or video files once they're backed up. You can link your mobile device, iPad, laptop and more to your account and any changes you make will update on every single device connected to your account.
Google Photos is a great tool to store and automatically organise all of your memories. You can save a large number of photos and videos in HD and view them from any device. Once you download the app, you get 15GB of free storage, which is plenty for the average person.
If you're an Apple diehard (guilty!), you can opt for the iCloud Photo Library to hold your precious memories. The biggest downfall of this tool though is that iCloud only saves your photos and videos in their original quality. You also have to pay 99 cents for an additional 50 GB once using up your first 5GB.
Send files of any size
If your mom is anything like mine, she'll want to keep tabs on your location to make sure you're safe. At. All. Times. One of the best ways to do this is to share photos of your happy face to reassure your family that you're having the time of your life. One thing's for sure, saving and sharing photos via technology has changed in a big way over the past few years. Sending large media files by email isn't always an easy trick. With the right tools, you can send files big and small to anybody from Windows or Mac, or from your iPad, iPhone, Android, or Windows mobile device. It's as simple as creating a shared link for a file and copying that link into an email, text, or chat for an easy file transfer. Not only is it easy for you, but also your not so tech-savvy recipients who merely need to open a link and are done (looking at you, mom). You can thank me later.
Securely send photos
Nothing is more embarrassing than having a picture fall into the hands of the wrong person. Whether it was an accident or intercepted by a hacker, this is something to avoid at all costs. Plus, it's always smart to be more aware of your surroundings when travelling to an unfamiliar city or country. Maintain control over your files by password-protecting a share link and setting a date for the link to expire. You can even grant recipients permission to edit or view the contents before they have the ability to even open it.
One rule of thumb is to make sure you have two copies of everything and don't keep them in the same place. Follow this rule by backing up your photos and storing them properly. Cloud storage is your best bet to keep your photos on multiple devices in case of theft, handling mishaps, water damage, or some other tragedy. One final tip before you leave home is to make sure you have enough storage to handle all your photos. Continue to capture the spirit of your trip knowing your photos will store and send to family and friends effortlessly.
*This is a sponsored post for Dropbox. All opinions are my own. Dropbox is not affiliated with nor endorses any other products or services mentioned.
---
Brought to you by Dropbox.