Editor's Note: As of publication date, the Philippine destinations included in this article are only open to local travellers. This disclaimer will be removed once the Philippines opens its borders to international travellers.
When one mentions the Philippines, what would you usually think of? For some, it's a wide array of scrumptious delicacies that are hard to find anywhere else. For others, it's the many breathtaking destinations, both famous and under-the-radar. There are those who wish to discover more about its locals, culture, and heritage.
We're not here to talk about why you should definitely travel to the Philippines. We'd like to believe that we're way past listing down such reasons!
Instead, we're here to talk about why we would love to visit and #WakeUpinPH for post-pandemic travel. You know — when it's safe again.
HOW WILL THE PHILIPPINES KEEP ME SAFE?
Right now, the Philippines is slowly but surely restarting tourism. Domestic first, but soon it will also open its doors to foreign travellers. Though, more than just the 'new normal,' the country strives for a better normal: one that is sustainable, health-centric, and gives more value than ever to those that make travel possible. And we, for one, can't wait! 
1. The government is restarting local tourism slowly but surely
Slow and steady wins the race, especially in uncertain times like this. The government is restarting tourism with utmost caution and consideration for health and safety measures. First off, there's a shift to cashless and contactless transactions! Expect further utilisation of digital platforms for payments and pre-travel matters. Sanitation features and facilities are required not only for hotels and resorts but also for public spaces like transportation ports and food establishments. 
Also read: Slowly But Surely: Here's What Tourism Reopening Looks Like in The Philippines
Suffice to say, it's all about renovation and innovation to ensure all-around safety! Of course, we travellers must also do our part by properly wearing both masks and face shields in public areas. Everyone must accomplish health declarations, whether it's for leisure or essential travel. Moreover, social distancing measures are strictly implemented to limit the number of travellers especially in normally crowded destinations.
LEARN MORE ABOUT COVID-19 SAFETY PROTOCOLS
2. Fun and safety come together when exploring the country's travel bubbles
With its devastating effects, the coronavirus pandemic brought about countries' resilience and innovation, too. When it comes to travel, tourism agencies now look to travel bubbles for safe exploration across the world — at least, for where borders have reopened. 
Also read: Travel Bubbles: How They Work & If Asia Can Pull This Off Too!
Don't think that the Philippines is lagging behind just because it hasn't opened its doors to international travellers yet! The country is opening domestic tourism in stages, and with this comes the creation of provincial travel bubbles that assure safe and fun travel within the Philippines' popular regions.
Take, for example, Ridge and Reef Corridor, a travel corridor spearheaded by Baguio that connects it to neighbouring provinces in the Ilocos Region. You can enjoy popular spots accessible by land travel and by doing this, you enrich yourself with safe travel while helping revive the local economy through tourism.
Travel tip: Exploring within safe travel bubbles? You'll be required to undergo testing for COVID-19 first to ensure everyone's well-being. Have your RT-PCR test subsidised by the Department of Tourism (DOT)! DOT currently offers to shoulder up to 50% of Filipino travellers' RT-PCR test. Simply present proof of the duration of your stay (airfare and accommodations) and pre-booked tours. It is highly recommended to quarantine yourself before and after testing. Know more about subsidised RT-PCR tests for local travellers here.
That said, what exactly can you expect from the destinations included in Ridge to Reef Corridor?
Baguio
Hailed the "City of Pines," Baguio is well-loved for its mountainside leisure activities and cool weather year-round. Immerse yourself in a sea of pine trees or dig deep into its lively culinary scene!
It's most especially known for premium coffee, juicy strawberries, and ube jam, a Filipino delicacy made from purple yam. If that doesn't tickle your fancy, then maybe fresh produce will; Baguio is part of Benguet province, whose farming lands are so fertile, it's called the "Salad Bowl of the Philippines."
Moreover, Baguio's creative industries play a major role in the region's tourism reboot as it is the country's first-ever UNESCO Creative City. With that comes a tourism revival plan hinged on museums, weaving and textile centres, handicraft hotspots, and cultural events (with social distancing, of course!).
Baguio makes for the perfect gateway to your next Luzon expedition. The UNESCO Creative City is ready to safely facilitate tourists' trips through a multiplatform travel regulation system called Visitor Information and Travel Assistance (or VIS.I.T.A.). With VIS.I.T.A., guests may breeze through health declaration processes, and even pre-arrange Ridge and Reef Corridor tours fuss-free.
La Union
Surf's up at La Union, the Ilocos region's surfing and watersports capital! Let loose at trendy beachside restaurants and get a feel of island living not so far from Metro Manila. Fun fact: La Union is about four hours away from Manila by car, but only a two-hour drive if you're coming from Baguio!
When you're done soaking some sun by the beach, head to the many waterfalls that pepper La Union's terrain. Cool off at Tangadan Falls in San Gabriel, Zim-sim-ug Twin Falls in Bacnotan, or Balay Anito Falls at Santol — where you can also do some trekking.
Want to add character to your itinerary? Head to the Gapuz Grape Farm for grape-picking or bask in the sanctity you'll witness at the historical Pindangan Church Ruins.
Pangasinan
Beachside chillin' and endless seafood feasts take the spotlight in Pangasinan! If you want 100 reasons to wake up in these parts of the Ridge and Reef Corridor, there's the Hundred Islands National Park in Alaminos. A marine sanctuary and protected area, Hundred Islands is a go-to diving destination about three to four hours away from Manila. Spoiler alert — there are more than 100 islands within its vicinity. They say there are about 124 during low tide and 123 during high tide. If you want to spend your vacay counting them via island-hopping, be our guest. We don't think you'll finish in a day, though!
You'll be famished after all that fun in the sun. Luckily, Pangasinan's Dagupan city is regarded as the world's bangus or milkfish capital! Order it in every way it's cooked in the province: grilled, fried, turned into kinilaw (ceviche) or even stew! Take a seat and make sure to leave room for other delicacies such as danggit (dried fish), bagoong (shrimp paste), alamang (krill), and Puto Calasiao (a special rice cake found only in the province).
Ilocos Norte and Ilocos Sur
Now to spotlight the provinces that are named after the region (or is it the other way around?)! That's something we'll leave you to discover, plus many more interesting facts, because Ilocos Norte (north) and Ilocos Sur (south) are destinations rich in heritage experiences!
If you find yourself in the north, check out the presidential mansion-turned museum that houses artifacts from former President Ferdinand Marcos' regime, from 1965 to 1972. Ilocos Norte is also home to the scenic Bangui Windmills and Kapurpurawan Rock Formation, Pagudpud Beach, La Paz Sand Dunes, and Paoay Church, a UNESCO World Heritage Site.
Into a more hands-on cultural activity? Ilocos is also the origin of Damili or red clay pottery. Here, you can buy clay pots and even try your hand in making your own! 
Ilocos Sur has its fair share of gems, too. Make a beeline for the historic city of Vigan, where you'll find Calle Crisologo — one of the few places in the Philippines that is still completely covered with cobblestone streets, a remnant of the Spanish era.
Fun fact: Vigan is also a UNESCO World Heritage Site! You can spend an entire day checking out the mini-museums and antique shops along Calle Crisologo. Purchase a few keepsakes to commemorate your trip across the Ridge and Reef Corridor while you're at it. Ilocos produces Inabel, a soft woven textile that does not scrimp on intricate details. Why not bring home your own Inabel blanket?
After a full day of sightseeing, chow down on the province's dishes: Vigan longganisa, bagnet (crispy pork belly), empanadas, and pinakbet (vegetable-and-meat dish that's uniquely savoury and bitter). We'd like to tempt you some more, but you'll have to discover these culinary wonders yourself.
There are other safe travel bubbles open to local travellers that allow entry into prime destinations such as Bohol and Palawan. Learn more travel bubbles in the Philippines here.
Also read: I Travelled to Palawan in a 'Travel Bubble' and This Is What It Was Like
3. Filipinos' warmth and hospitality shine through as always
If there's one thing that many travellers laud the Philippines for — aside from its island destinations — it would be the distinct Filipino hospitality. From hotel and restaurant staff dedicated to carrying out stringent COVID-19 hygiene preparedness to locals who are willing to help you out; there's nothing quite like exploring a country that welcomes you with open arms. 
Even during the early months of the pandemic, this spirit of hospitality shone through when DOT assisted thousands of stranded tourists, both foreign and local. Along with this, the DOT is also offering online courses for tourism enterprises and workers in preparation for the new normal. This includes making travellers feel warm and welcome despite social distancing! 
Also read: Quarantine in the Philippines: Is It More Fun? These Foreigners Tell All
4. The archipelago's rich local culture calls to us
One other reason to travel to the Philippines is to get to know more about its diverse culture. For starters, we'll dive right into the country's colourful culinary heritage! After all, treating one's taste buds to local dishes is perhaps the most satiating introduction to any destination.
From the classic kare-kare and sinigang to the unusual tamilok and tuslob buwa, we can't wait to try 'em all out! Some of you might say that we can always cook these at home with the help of online recipes, but the experience is truly different when authentic Filipino food is cooked and presented by Pinoys who have been doing it all their lives.
Another way to immerse in the culture during post-pandemic travel is through shopping for locally made products, especially those found in local markets and bazaars. This includes ceramics, handwoven accessories, and artisanal furniture to name a few!
Look forward to seeing these works of art up close, and perhaps even get the chance to talk to the artisans about their craft. More than just souvenir-shopping, it's good to know the story behind the product and gain a deeper understanding of the craft.
Also read: Philippine Souvenirs: 21 Trendy Gifts and Tokens to Take Home With You [UPDATED 2020]
Right now, food and beverage establishments around the Philippines are required to have health and safety measures. Aside from social distancing, proper air filtration and ventilation systems are also a must. Since bazaars are currently out of the question, the DOT actually organised the Philippine Harvest movement to help local food suppliers and growers by connecting them with customers through online marketing, purchase, and delivery platforms. 
CHECK OUT PHILIPPINE HARVEST HERE
5. Accommodations are accredited to operate safely in the 'new normal'
Not just in the new normal, but in a better normal. Nonetheless, these improvements on accommodations give an added layer of security for post-pandemic travel. By improvements, we're talking about upgraded and modernised facilities to ensure compliance with health, hygiene, and wellness protocols set by the Inter-Agency Task Force for the Management of Emerging Infectious Disease (IATF). 
PHILIPPINE TRAVEL ADVISORIES HERE
Expect room renovations and back-of-house facility upgrades that vastly improve air and water filtration systems. These aren't just for COVID-19 safety; they're also investments for long-term business resiliency. There will also be partitions, built-in thermal scanners, and no-contact door locks to give travellers added peace of mind during their post-pandemic travel.
Plus, DOT has categorised operating hotels and resorts into two: They can either accommodate leisure travellers or house quarantining individuals — but never both at once! This means that you won't have to worry about entering quarantine zones while on your getaway. You can rest easy knowing that your accommodations for leisure stays have been certified to securely operate in the new normal.
Also read: Staycations Amid the Pandemic Are Only Allowed in These Hotels in Metro Manila
6. There's nothing like travelling to escape and unwind
After all, this is one of the main reasons why we travel and why we look forward to our post-pandemic travel to the Philippines! Take your pick among the country's many lovely provinces, whether you're a beach, mountain, or farmlands type. Providing the perfect balance between under-the-radar and accessible go-to places, the Philippines makes for an idyllic break; one that we all deserve after all the stress we've been through!
Also read: Cure Post-Lockdown Blues by Touring Idyllic Farms in the Philippines
According to a survey that the DOT conducted with Guide to the Philippines and the Asian Institute of Management, most folks are looking forward to having fun in the sun. In the Philippines, you'll find some of the finest world-class beaches. One of the most famous is Boracay island.
Here, stringent measures are in place (especially in the ports), while recreational activities like swimming and sunbathing are allowed as long as there's physical distancing. (Yes, we're mildly jealous of these travellers, too!) 
7. Our travel hiatus puts a lot of things into perspective
How have you all been holding up homebound, sans-travel living? For those who live for adventure and discovery, this travel hiatus really put a lot of things into perspective. Aside from the usual realisation that it shouldn't be taken for granted, we've also learned to slow down and live in the present. Hence, we're more than ready for our post-pandemic travel to the Philippines! 
We'd like to believe that this refreshed perspective will lead to better travel experiences in the future. If anything, a travel hiatus is like a palate cleanser. It gives you a new sense of wonder and deepens the craving to wander even more. One thing's for sure: We'll have a greater appreciation for everything during our next post-pandemic travel! 
8. There's always more to discover in the Philippines
Yes, whether you're a foreigner or a local! With over 7,600 islands and 81 provinces, it's hard for any adventurer to claim that they've truly seen it all when it comes to the Philippines. As we enter a better normal, we look forward to a new era for post-pandemic travel to the Philippines. 
At the end of the day, we still believe in travel as well as the resilience of the Philippine travel industry. As the world opens and more countries ease restrictions, we look forward to the day when we can finally #WakeUpinPH and embark on new adventures.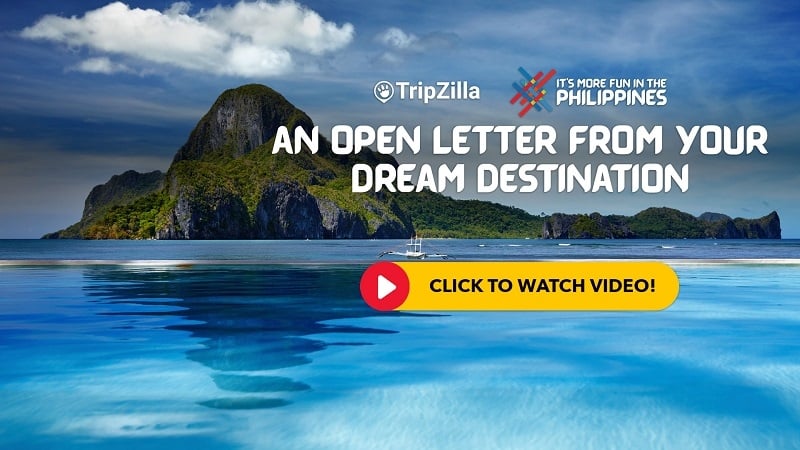 Fortunately, the time for post-pandemic travel is getting closer. Best believe our first agenda is to travel around the Philippines. How about you?
For more information, please visit app.philippines.travel, philippines.travel/safetrip, and DOT's official Facebook page.
---
Brought to you by Department of Tourism – Philippines.