Bali has one of the world's most diverse cultures. Their culture started diversifying upon the arrival of Hinduism in Indonesia. Spirited dances, evocative dramas, dazzling costumes, and original music pervade among its people. While Bali has a lot of interesting and exciting attractions, nothing describes Bali more than its heart-stopping cultural shows. One iconic show you definitely have to witness when in Bali is the Devdan Show – Bali's must-see cultural performance.
Also read: 12 Exciting Things to Do in Bali
This unique stage act will take you around Indonesia, teach you about its rich history not written in any history books, and show you its colourful cultural heritage that forged the country to its current glory.
If you're still not convinced to watch Devdan Show yet, let these facts persuade you.
[DEAL ALERT]
Itching to watch the show? Take advantage of Devdan Show special offers. Get up to 50% Discount On Vip Seat or enjoy a Special Price promo and Good Moment Good Value promo. As the show is in demand, you need to at least book three months in advance. Yes, it's that amazing! Hurry, slots are limited. BOOK HERE now!
A show to stimulate the conscious senses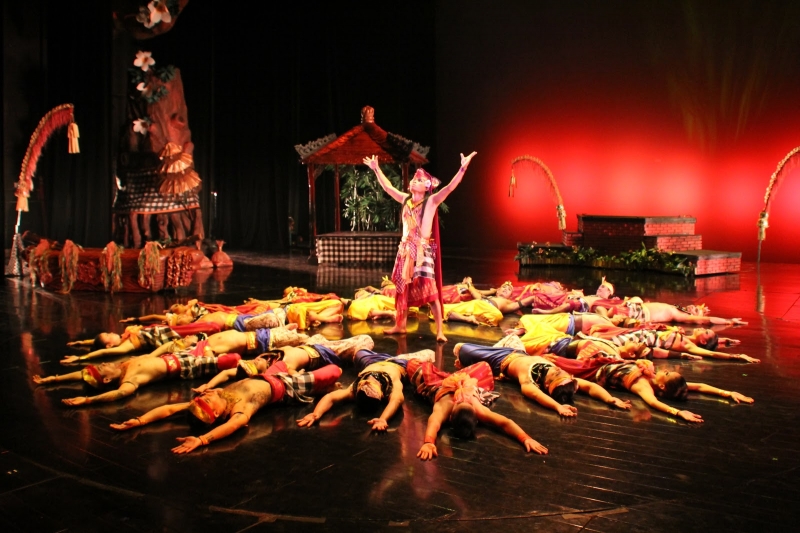 The performances include a mix of traditional and contemporary dance repertoires, modern music, world-class aerial acrobatic stunts, scintillating outfits, evocative dramas, and state-of-the-art special effects. The dynamics will surely give you a truly unique performance and a memorable Bali experience.
An entertaining history lesson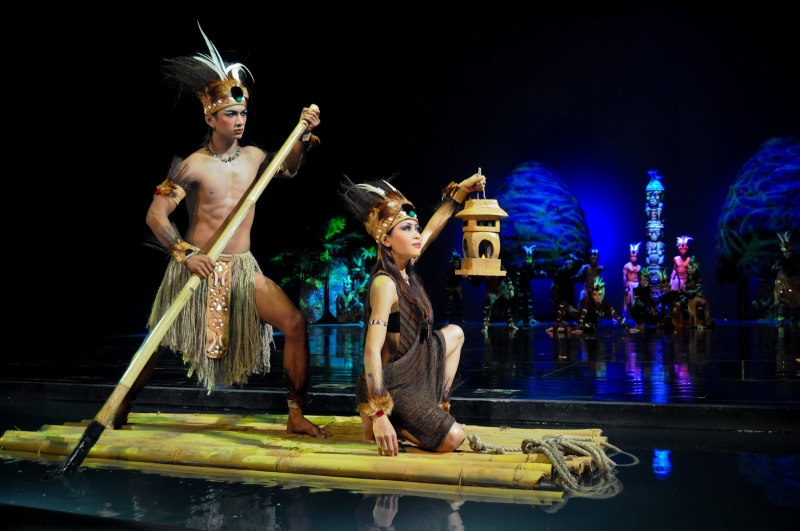 Devdan Show is certainly an exciting opportunity to learn about Indonesia's past without reading any history books! It puts forth a lively visual walk through the diverse history and culture of Sumatra, Java, Borneo, Papua, Bali and other parts of Indonesia through a spectacular multi-sensory performance.
A realistic experience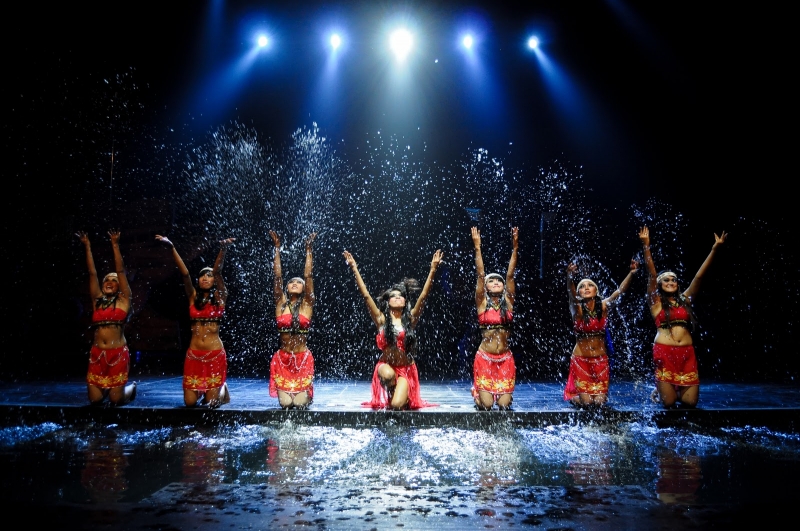 Yes, the special effects on this show are REAL! This is the kind of spectacle that lets you see realistic rain falling and wetting the stage. Doesn't this excite you already?
Performed by finest local performers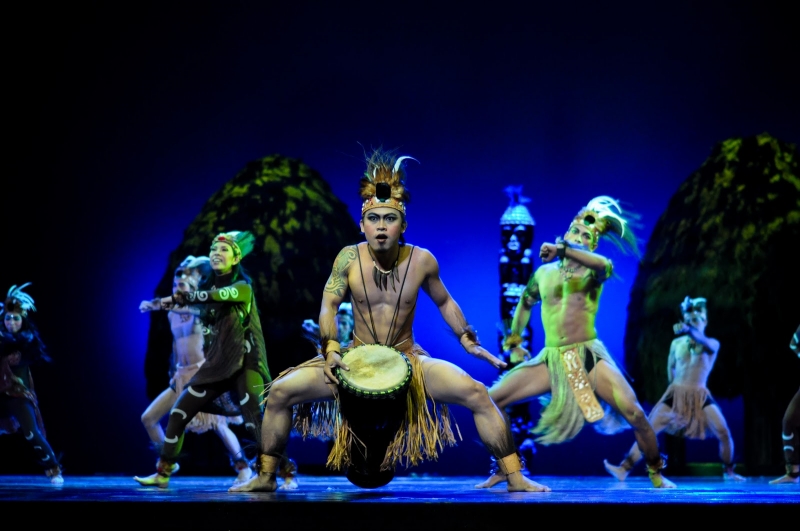 Devdan performers not only come from one part of Indonesia but from five major Indonesian provinces, each known for having a unique culture. This kind of selection allows for diverse talents to converge in just one show that is guaranteed to make you literally glued to your seat all throughout the performance. What's more, you'll get a chance to do photo ops with the performers in full costume after the show. Isn't it a good Bali keepsake?
An entertainment with just the right length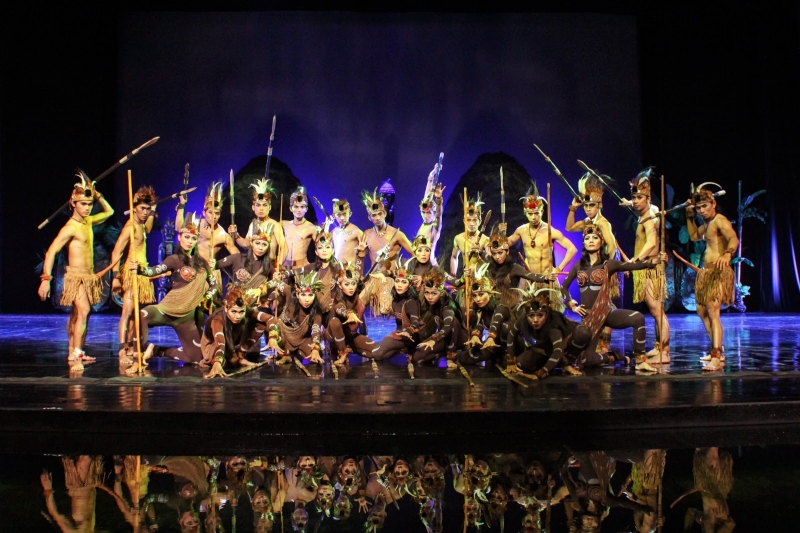 For a show to become an eye candy, it must be both entertaining and concise to fit the attention span of even the most restless audience. Having just a 90-minute duration, Devdan Show will surely steal the eyes of kids and kids at heart from start to finish.
Guaranteed for all ages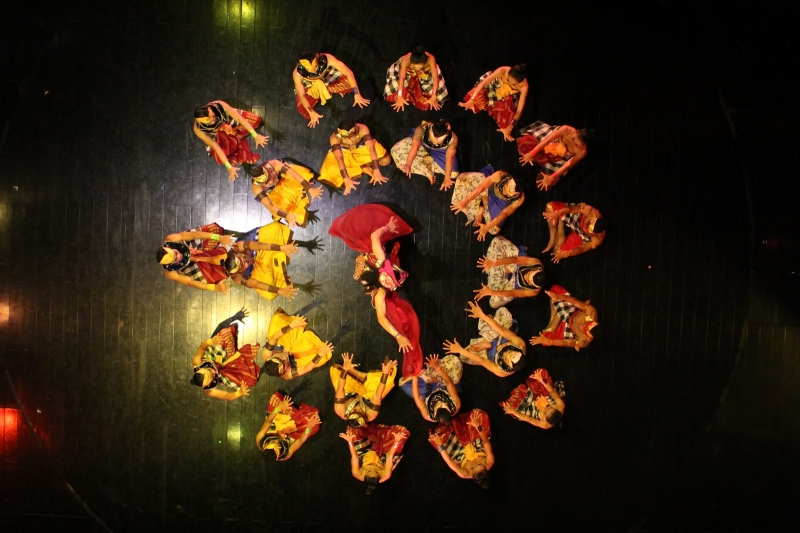 And most of all, a good show can be watched and appreciated by all ages, which is what Devdan is all about. Tag along your friends and all family members to this whirlwind of cultural experience that will bring the whole of Indonesia right in front of you!
Right at the heart of Bali's entertainment district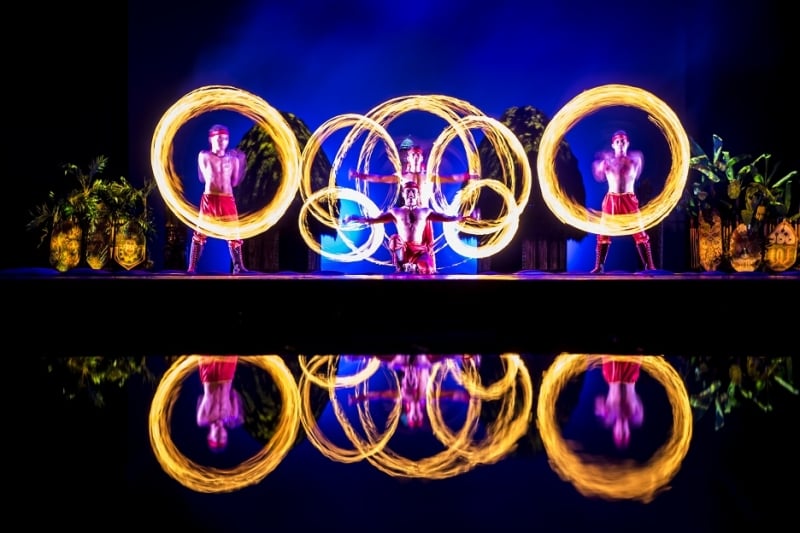 Devdan Show runs four times a week at the Nusa Dua Bali Theatre, Bali's newest and most advanced theatre complex right at the heart of Bali's tourist and entertainment hub, Nusa Dua Bali.
Also read: The Ultimate 4-Day Bali Itinerary: Things to Do and Where to Eat
Can't wait to get there already? Relax and watch this sneak peek first:
How to get there
From Ngurah Rai International Airport
Take Jl. Airport Ngurah Rai to Jl. Pass Ngurah Rai. Continue on Jl. By Pass Ngurah Rai to Bali Mandara Toll Road until you reach Kuta Selatan. At the roundabout, take the 2nd exit then turn left. Nusa Dua Bali Theatre will be on the right. The whole trip will take approximately 40 minutes.
From hotels
As part of its commitment to entertain, Samabe Leisure, Devdan Show's management, includes a round-trip transportation to and from Nusa Dua Bali Theatre from selected Bali hotels including Grand Mirage Resort & Thalasso Bali and Samabe Bali Suites & Villas.
Grand Mirage Resort & Thalasso Bali offers a Theatre Break Package where you get to enjoy the best view from your room, free airport transfers, a buffet dinner for two, and Devdan Show attractions "Treasure of the Archipelago" and more!
Samabe Bali Suites & Villas, on the other hand, offers Devdan Show & Complimentary Airport Transfer where you get a complimentary one-time Devdan Show with return transfer and one-time three-course dinner at Rempah-rempah Main Dining Room when you book for three nights at the resort.
Show schedules
Monday, Wednesday, Friday, and Saturday at 7.30pm
Show duration
Approximately 90 minutes
Additional information
Visit Devdan Show's website for more information and click HERE to book now. Reservations can be made three (3) months in advance.
Book your shuttle before 1pm on your preferred show schedule and contact Devdan's Box Office to confirm your accurate location and pick-up time.
---
Brought to you by Samabe Leisure.