Food, culture, scenery and language-wise, Europe differs vastly from Asia. Thus, as a first timer ready to take on this whole new continent, it may feel incredibly exciting, yet inevitably unnerving and daunting at the same time. No thanks to the multiple horror stories about pickpockets and scammers you probably would've heard from your friends and family!
Having studied in England for four years, I used the opportunity to backpack around Europe. Cheap flights coupled with university breaks meant countless opportunities to travel, which broadened my horizons and fueled my desire to see the world. I'll never forget my first time backpacking Europe: feeling lost, fumbling through, making mistakes and learning from them. Therefore, fear not! With the help of these tips, exciting and memorable adventures (as well as Instagram worthy photos, of course) await you!  
TRIP PLANNING/BOOKING  
1. Do thorough research and detailed planning prior to your trip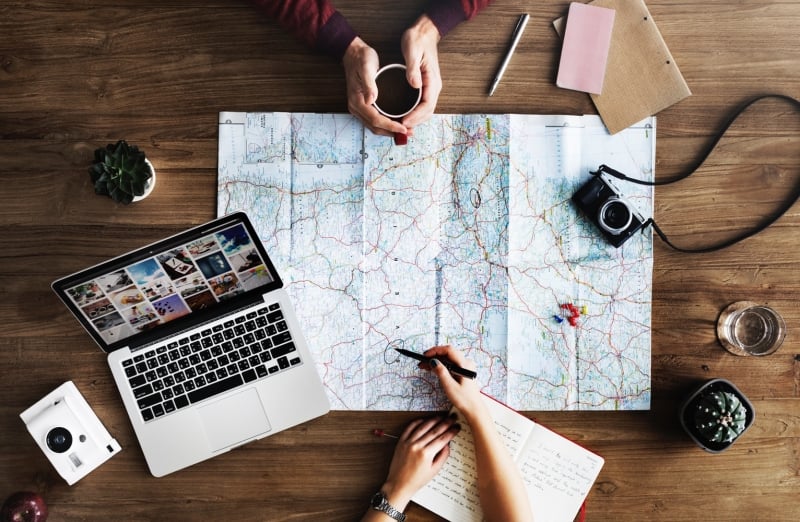 Some of us may enjoy the spontaneity travelling entails; but if it is your first time, it is wise to do thorough research before travelling to save time and money. Some people love research, some loathe it; but it's an inevitable part of travelling (unless you're planning to go on tour). Personally, I find that although doing a lot of research can be time-consuming, it forces me to truly understand a country/place well, which gives me confidence when I actually get there.
For example, some things you should consider prior to your trip is whether breadth or depth is more important to you, a.k.a. whether you'd rather see more countries in a touch-and-go manner or explore a country in depth.
Travel blogs and travel sites are my go-to for trip planning! If you need information, forums are also rather useful, as you'll find confused travellers in the same boat as you, asking for help via the internet. In addition to doing thorough research, being flexible, open to changes and embracing spontaneity is important as well.
2. Read reviews before making any bookings
Be it accommodation, transport or tours, it's always good to read some reviews where travellers share their experiences. If you're one who's big on cleanliness, be sure to read reviews before booking your accommodation! You don't want to arrive in Europe excited and fresh off the plane – only to be stuck in a hotel infested with bugs.
3. Stay in Hostels and Vacation Rentals, or Couchsurf if you're on a budget
Unlike Asia where you can even find hotels for less than $10 a night in certain countries, the cost of living in Europe is relatively higher, especially in Scandinavian countries or Switzerland. It is not unusual for hotels to cost hundreds of dollars per night but with so many other options, budget travelling in Europe is a piece of cake!
Unlike the belief that some people hold of hostels being dirty and dodgy, I can assure you that they are generally safe and make for a great alternative to expensive hotels. Being a student on a budget, I've stayed in numerous hostels across Europe and I've had many unforgettable experiences. For a small fraction of what you'd pay for a hotel room, you can get a clean bed for the night and the priceless experience of making friends and mingling with other travellers, so why not! Besides, some hostels offer a social area, cooking facilities, a 24 hour reception, free bikes and more; plus it's always fun to meet people from other walks of life and hear their stories. Personally, I felt that making new friends from all over the world in whilst staying in hostels was one of the best parts of my trips. Especially if you're going solo, I recommend checking out staying in hostels to meet fellow travellers!
In addition, vacation rentals, which have become extremely popular amongst millennials in recent years, are a wonderful option. I've had numerous enjoyable stays in vacations rentals and undoubtedly, my favourite has to be in Switzerland, where I was lucky enough to be hosted by a lovely Syrian family. Not only were the parents extremely warm and hospitable, the children were really cute and well-behaved as well and we spent an enjoyable evening playing with them. Besides giving us tons of recommendations, we were pleasantly surprised when they invited us to join them for a dinner of traditional Syrian food, which was heavenly, despite it being a simple affair.
The next day, as we were leaving in a rush, I left my coat at their place and boarded the tram. When the tram was two stops away from our vacation rental, I was shocked to see the host standing at the tram stop, with my coat in his hands. He basically ran two tram stops, just to pass me my coat! It was indeed an unforgettable and heartwarming experience in a foreign city. If you're lucky, you could experience something like that too when you stay at a vacation rental!
As for Couchsurfing, you'll be able to actually actually stay with locals for free! Although it may sound daunting at first, but as long as you choose your host wisely, you're in for a great adventure! Who knows, you might get to tend a farm in the English countryside or baby-sit an Italian child in exchange for your stay.
MONEY
4
. Manage your money well by creating a DBS Multi-Currency Account (MCA)
You've probably already been advised to change your money early and not only when you've arrived at your destination, as people tend to have no choice but to change their money at the airport. The rates at airports are extremely poor, resulting in them losing a significant amount.
If you're going to multiple countries which are all using different currencies, wouldn't it be a hassle to carry many different currencies around? Besides creating unnecessary inconvenience, it could be dangerous as you could end up as a easy target for pickpockets and potential scammers, especially if you're staying in a hostel. So here's a very useful solution!
By opening and using a DBS Multi-Currency Account, not only do you avoid paying foreign exchange fees (which you'll usually have to pay if you're using your local bank account), you'll never have to run to an ATM machine, should you be short of cash whilst shopping! 
Besides having ELEVEN foreign currencies* and your Singaporean dollars all conveniently accessible in one account, you'll be able to buy foreign currencies at your preferred rates wherever you are, 24/7. Pay for shopping, dining and leisure with your linked DBS Visa Debit Card in up to 11 foreign currencies with no foreign exchange fees! (Your foreign currency transactions will be directly debited from the respective currency wallet). Doesn't that sound like a dream come true?
*The 11 foreign currencies available are the Euro, Norwegian Kroner, Sterling Pound, Swedish Kroner, US Dollar, Australian Dollar, New Zealand Dollar, Canadian Dollar, Hong Kong Dollar, Japanese Yen, Thai Baht. The MCA has to be linked with your DBS Visa Debit Card as the primary debiting account to enjoy foreign currency payments.
Here's how it works:
Step 1: Wait for the right moment to exchange the currencies you need
When the value of the currencies you need drops to your preferred rate, you can choose to  purchase them at that specific exchange rate.
Step 2: Lock in those amazing rates by performing a fund transfer into your MCA
By transferring funds into your Multi-Currency Account, the amount of money you have in that foreign currency will be locked at that fixed rate. Goodbye, fluctuating exchange rates!
Step 3: Pay directly in that foreign currency with your DBS Visa Debit Card
After opening your MCA, you'll receive your DBS Visa Debit Card. Simply bring and use this card to pay for things on your trip! If you already have the Visa Debit Card, you just need to link the MCA as your primary account. Now there's no need to worry about pickpockets or not having enough money.
5. Plan your budget well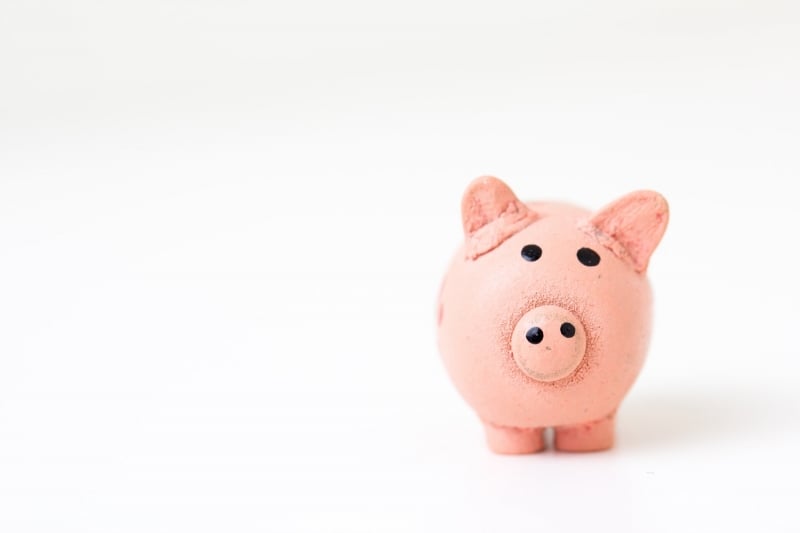 The last place you'd like to find yourself at is roaming the streets of France (or maybe somewhere even more expensive, like Norway) cold, tired and hungry, standing outside a bakery staring longingly at the freshly baked croissants, but not having enough money to even purchase one. Planning your budget well is a fundamental thing to do before you embark on any trip, much less a backpacking trip in Europe! This comes into play especially if you're planning on travelling for a long period of time, as you will need more money for your trip.
If you're not sure how much to bring, do read up on food prices and recommended budgets online. Depending on which countries you're planning to cover in Europe, the cost of living will differ. For example, Scandinavian countries and countries like France and Switzerland tend to be a lot more expensive than Central/Eastern European countries like Hungary, Czech Republic and Poland. As a rule of thumb, it's also always good to have enough money in your account in case of emergencies. Having enough money in your DBS Multi-Currency Account (MCA) is also important, in case you decide to sign up for an expensive activity or tour. Not only will you be able to access the foreign currency you require with no exchange fees, you'll be able to withdraw it when in need!
After planning your budget, remember to also stick strictly to your budget! It's not worth splurging on a designer item and risk starving for the rest of your trip.
TRANSPORTATION
6. Book your flights directly with airline companies and keep a lookout for promotions
For the cheapest and value-for-money flight deals, it's best to book directly with airline companies such as Easyjet and RyanAir. Not only does booking directly guarantee the lowest prices available; in any case of delays, cancellations or any discrepancies, the situation gets resolved more quickly and easily as only two parties are involved and you certainly get more leverage as well. Last summer, I even scored a RyanAir flight to Copenhagen for a mere £10 (~S$16)! In addition, keeping a lookout for seasonal promotions is always useful, thanks to the off-peak or festive sales which airline companies offer.
As for buses, the bus operator Flixbus offers low-cost intercity rides. Once, I only spent €24 (~$38) for a return ticket to Belgium from London!
P.S If you're flying on a budget airline, do remember to check the weight restrictions for your luggage as they usually only allow 10-kg or less of cabin baggage.
7. The transportation system in every country differs, so be sure to check or ask around
In most train stations in Asia, there are usually gantries whereby people have to tap their travel card/ticket before they're allowed to enter. However, Europe operates rather differently, whereby it relies on a system of integrity. Therefore, although ticket machines are available in the train/bus stations whereby one is expected to purchase a ticket before getting on board, there is no gantry but instead, a ticket officer will check your ticket at random during your journey. Thus, don't be tempted to be dishonest and not purchase a ticket, as you could end up being fined a hefty sum!
In many European countries, travel tickets also have a validity of 60-90 minutes, so within that time frame, you can take as many buses/trains as you wish to with the same ticket. However, do check if it is necessary to validate a ticket once you've purchased it. In Prague, I got fined around S$50 because I didn't realise that I had to validate a ticket after buying, as it wasn't necessary in some countries that I'd previously visited. So, do be sure to check!
Finally, in some countries, bus drivers are rather particular about things like the printing of bus tickets, where you might not be allowed onto the bus or might have to pay a small fee, should you use an e-ticket instead. In Croatia, we even had to pay a luggage fee of a few Kunas per bag. Do remember to do your research well!
8. Use Google Maps to get to places easily
Gone are the days where a poor traveller had no choice but to clutch onto a huge map which screams 'TOURIST' on the streets as they struggled to find their way in a foreign country. Nowadays, I simply use Google Maps for all my trips, which helps me find my way to attractions or know which buses or trains to take.
The good news is: Google Maps works pretty well in most European countries! I can vouch that it has, on many occasions, been a lifesaver and my trusty travel buddy. Unlike Japan, where there are loads of small alleys and inconspicuous roads, the roads in Europe are rather wide and straightforward, so don't worry too much about getting or lost or being led to the wrong place!
The bad news is: it takes up quite a lot of battery and mobile data, which might be an issue for some. Therefore, download Offline Maps for the city which you're planning to explore and if you have minimal data, turn on the data, locate the place, then turn it off. Once you've started your route, even without internet, you'll still be navigated there.
9. Wear comfortable shoes and walk whenever possible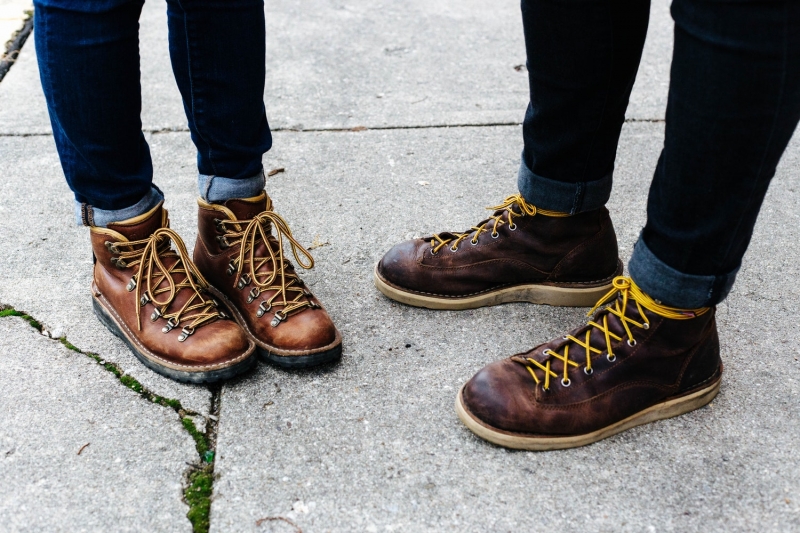 As you may already know, transportation in many European countries can be rather expensive as compared to Asia. Transport routes could be rather complicated to navigate as well! Which is why I chose the most cheapest (think: free) and fuss-free way of exploring a city – walking whenever possible! Unlike scorching Singapore, not only was the weather there cool and perfect for walking, I found walking therapeutic and a great way to get lost in the small alleyways of a city, which were full of hidden gems. Besides, it's a great way to ensure that you don't gain weight from all the feasting that you'll be doing. You may not be used to walking long distances at first but trust me, you'll soon grow to enjoy it!
Be sure to also wear a comfortable pair of shoes, such as sneakers or boots whilst travelling. Aesthetics may be important but comfort is always key, especially when you're backpacking. Thus, I recommend replacing a pair of gorgeous glitzy heels with a pair of good ol' sneakers.
10. Download useful travel/language applications prior to your trip
Before you embark on your trip, it is definitely useful to be prepared by downloading the train/bus/metro applications for the countries that you'll be visiting! With these apps/maps all in one place, you won't be fumbling around at the train station or when you're in a rush. Besides, with companies such as Uber being used in many countries overseas, it is useful to have the app installed in your phone.
It is also useful to download a language application, should you be visiting a country which doesn't speak your native language. Even if you don't have the time or can't be bothered to learn some new words, you'll be able to play the recording to aid you in shopping, dining out or just getting around. Finally, having some hotel or flight apps on your phone will make the process of booking things on the go a lot easier, should an emergency crop up.
11. Factor in more travel time when getting to pre-booked transportation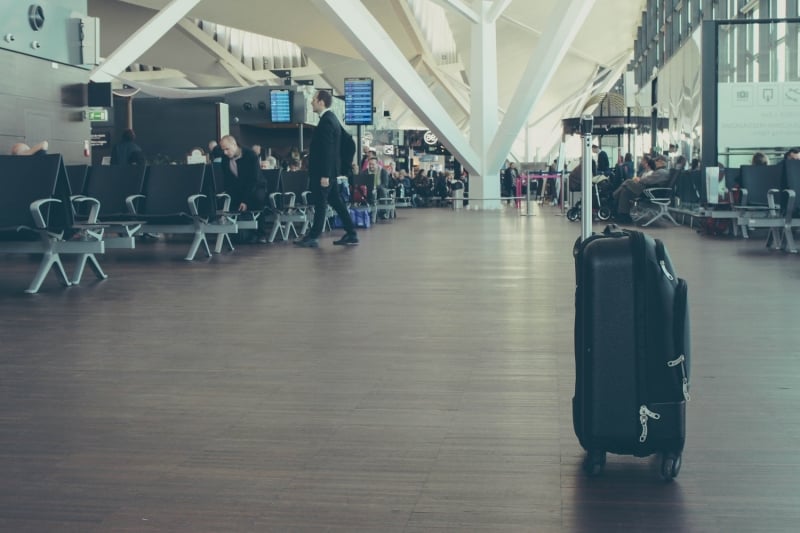 I honestly can't emphasise the importance of this point any further as I paid quite a hefty price to learn this lesson. Through my years of travelling, I have ran for pretty much every common mode of transport (train/bus/plane) and have had numerous horrible experiences. For example, when I was flying from London to Singapore, being a little complacent, I thought that arriving at the airport two hours prior to my flight would be enough. To my horror, my Uber took longer than expected to get to the airport, and when I got there, the security queue took forever…. and basically, I reached my gate ten minutes to departure time and would've missed my flight had I not begged the security staff to let me skip the queue.
You get the idea. Whether it's a flight, train, bus or tour that you've booked, DO give yourself more travel time and don't ever be complacent, especially when you're in a foreign country. Mishaps could happen, you could get lost, public transport could be slower than you've expected and all sorts of things could happen so always leave your house early! The last thing you'll want happening is being stranded somewhere, having missed your transport; not only wasting money but potentially upsetting the rest of your plans. It's always better to be early than late, so you don't have to tire yourself out by running for your life.
GENERAL TIPS
12. Be street-smart and beware of street scammers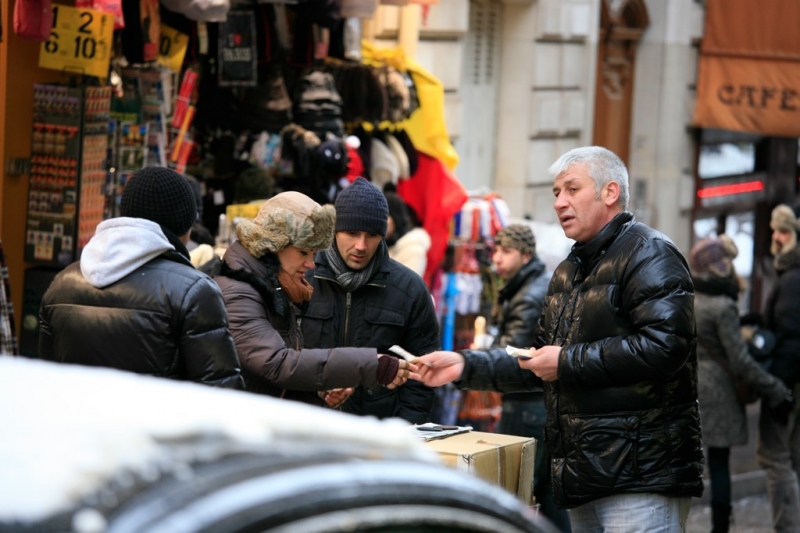 People always have the impression that Europe is extremely dangerous and although I agree that certain countries may be a little rougher, that is something beyond our control. However, what is within our control is how we manage ourselves a.k.a. how alert and street smart we are!
You've probably heard of the many ways that street scammers may try to rob you of your money; from the baby scam whereby you'll be asked to look after a poor starving baby whilst a gypsy quickly picks your pockets, to the old woman offering to give you a flower for free and the moment you accept it, she'll start demanding money. All these are rather common, especially around super-touristy areas such as the Louvre in Paris and the Trevi Fountain in Rome. In highly-crowded areas, always carry your bag in front of you and place your wallet at the bottom of your bag, hugging your things close to you. Refrain from counting your cash in public; in fact, the DBS Multi-Currency Account (MCA) allows you to purchase items with just a swipe of your card, making you look less of a target!
To be street-smart, always remember to be alert and vigilant. Even if your home country may be relatively safe, don't ever think that everywhere else in the world is going to be like that. Never leave your belongings unattended or put your phone/wallet on the table, especially when you're dining out.
13. Chat with locals to have the 'most authentic' overseas experience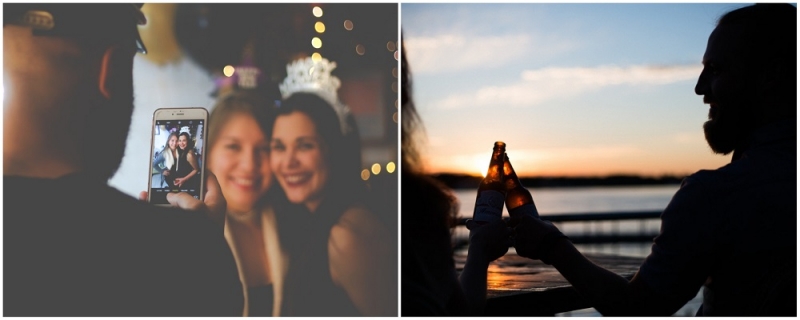 I hope my previous point didn't scare you too much! Despite having encountered my fair share of scammers, my favorite part of travelling is undoubtedly meeting and chatting with the locals or fellow travellers. So, don't be afraid to have a little faith in humanity and stop to interact with strangers. When I was travelling in Copenhagen, we met the friendliest local who not only gave us directions on how to get to some attractions, but he also walked with us and accompanied us for half the journey, giving us tons of recommendations and we had a good chat about culture, food and everything under the sun.
Note: when speaking to the locals, do remember speak slower, refrain from using  Singlish/slang and to pronounce your words properly. If not, they'll have trouble understanding our accent!
14. Be open-minded, remain calm and embrace any situation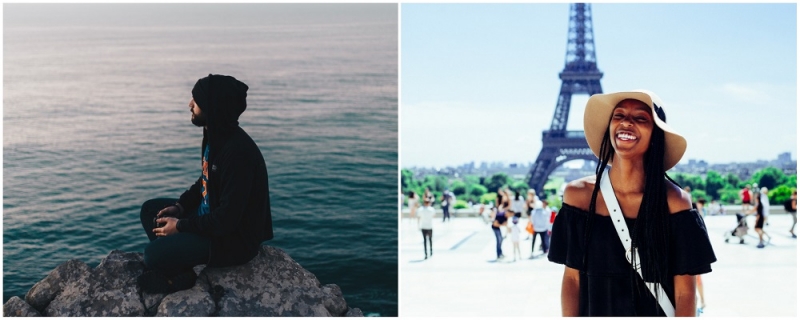 As Helen Keller once said, "life is either a daring adventure or nothing at all." What's life without some crazy adventures and what's a trip without some epic moments? Travelling introduces you to new things: things you've never known, seen or experienced. That's the fun part of it! It's a getaway from our typical routine and what we're used to doing.
With this element of novelty introduced, mishaps could easily occur in a foreign environment, no matter how thoroughly planned your trip is. Therefore, my tip for you is although taking precautions is a must, should anything go wrong–  embrace it, learn from it but don't beat yourself up. Should any mishap occur, remember to remain calm in any situation, even if you miss your flight, train or get pickpocketed. Panicking won't solve anything, but instead, try to see what possible alternatives you have.
Be open-minded, ready to experience things and don't be surprised by the unusual things you might encounter! Don't be surprised if friendly locals randomly come up and chat with you on the streets or in a museum, don't be surprised if you see a bunch of people dressed as smurfs walking down the street and don't be afraid to share bits of your life and your experiences with them too (maybe just not your credit card number).
BONUS
15. Recommended routes for first-timers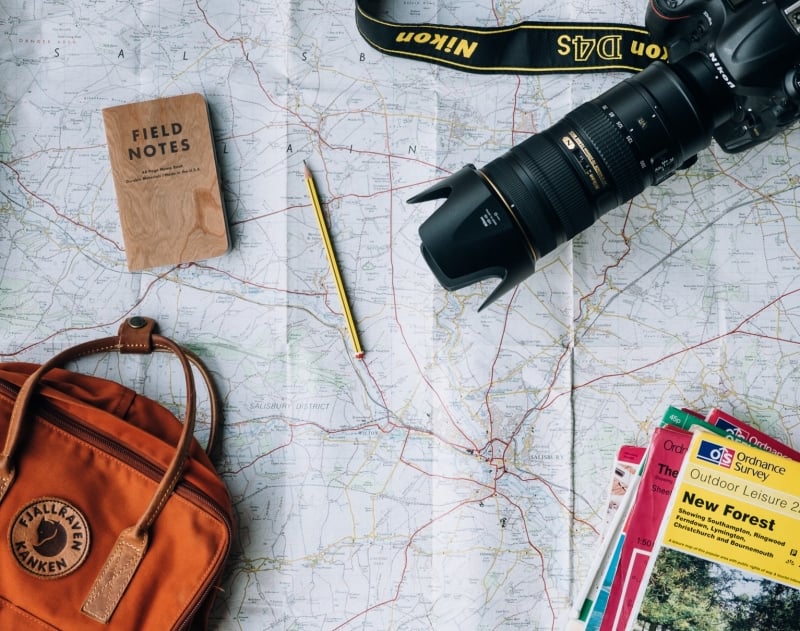 Here are some recommended routes (by flight) if you don't know where to start:
Scandinavia

: SG- UK (London)- Denmark (Copenhagen)- Norway (Oslo)- Sweden (Stockholm)- Finland (Helsinki)
Western/Central Europe

: SG- UK (London)- Netherlands (Amsterdam)- Germany (Berlin)- Switzerland (Zurich)- France (Paris)- Spain (Madrid)- Portugal (Lisbon)
Central/Eastern Europe

: SG- Germany (Berlin)- Poland (Warsaw)- Czech Republic (Prague)- Austria (Vienna)- Hungary (Budapest)-Romania (Burachest)- Greece (Athens)- Italy (Rome)
*To save costs, check the various alternatives to get from country to country (train/bus/flights) and plan your route from there. The routes listed only list one city per country (usually the biggest airport with the most flights) but feel free to visit other cities in that country if you wish to!
Bon Voyage and best of luck! Venturing off to the other side of the world may not be the easiest for a first-timer, but trust me, your experience will be an invaluable one which you'll never trade for anything else. For a hassle-free and seamless experience, why not sign up for a DBS Multi-Currency Account? With it, you'll have one less thing to worry about!
Here's a recap of how it works!
Keep an eye out for your desired currency.
Monitor the exchange rates for the Euro, Swedish Kroner, Norwegian Kroner and 8 other currencies and exchange your Singapore Dollar for your preferred overseas currency.
Secure your exchange rate wherever, whenever.
Your currency in the Multi-Currency Account will be locked in at that preferred exchange rate. This allows you to get the best bang for your buck!
Pay with ease!
Simply whip out your card and embrace being cashless as you transact in local currency with a simple swipe of your DBS Visa Debit Card! This is especially useful in Europe, as you'll avoid looking like a target to potential scammers.
Put your mind at ease and enjoy your Europe backpacking trip to the fullest with your DBS Multi-Currency Account. The quintessential Eurotrip awaits!
---
Brought to you by DBS.