Cruise holidays are no doubt one of the easiest family vacations to plan. There's no need to think about transport from one place to another, and things like where to eat and what to do can be decided on board the ship each day. And by no means are cruises boring — apart from the various ports of call that offer a break from the sea, many cruise ships are fitted with world-class entertainment for the whole family.
That brings us to the cruise company we're featuring in this article: Costa Cruises, which has been awarded the "Best Family Cruise" in the 2017 TripZilla Excellence Awards. Part of the award-winning formula is the gamut of activities offered for both the young and old on board a Costa Cruise. Here, we highlight seven cruise holidays by Costa Cruises that depart from Singapore, as well as the facilities that the cruise ship is fitted with.
Costa Fortuna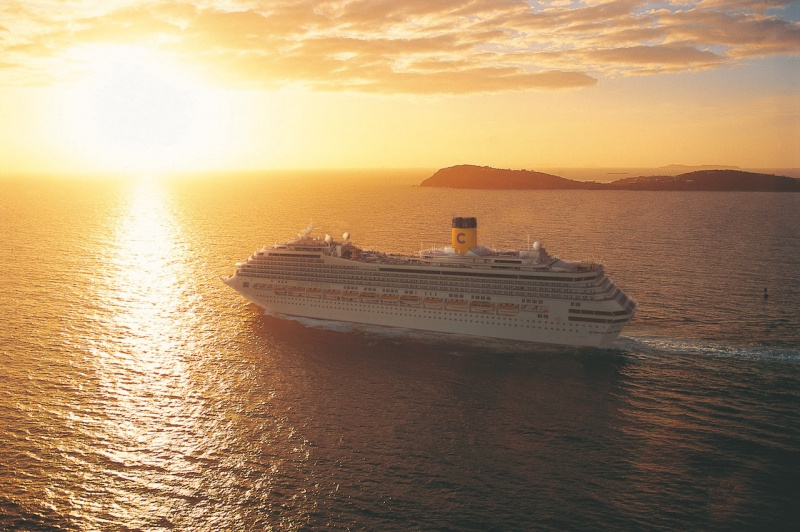 Housing over 1,300 cabins, Costa Fortuna is a massive cruise ship that's also big on variety and luxury. It's the modern-day version of the opulent Italian ocean liners of the past, and it pays homage to such vessels through the names and designs of its public rooms, as well as the display of ship models in the entrance hall. The cruise ship itself is also Italian themed and one interesting feature is the showcase of large classical models of works by Michelangelo.
To satisfy the dining and entertainment needs of guests during their stay, Costa Fortuna has four restaurants, 11 bars, a casino, a disco, a library, and a shopping centre. Top that off with a wellness centre that houses a gym, treatment rooms, sauna and Turkish baths, as well as jacuzzis, pools, and even an outdoor running track! There's a Squok Club for children, which is a lounge with programs and supervised activities, a Teen Zone for the older kids, and a video games arcade, among many others. The pool area with water slides would also appeal to the whole family.
Destination: Singapore and Malaysia
Number of days: 3
A natural choice for a long weekend getaway, this three-day cruise takes you to two ports of call: Port Klang and the island of Penang. For eight hours while the cruise docks at Port Klang, you can make a beeline for Kuala Lumpur on your own, or go on an excursion to the enchanting Batu Caves, the Petronas Towers, and the Sky Bridge. Just one day later, you could be exploring Georgetown, hunting down murals, slurping down a bowl of cendol, or discovering the Peranakan heritage of the city before hopping back into the comfort of your cabin.
Destination: Singapore, Malaysia, and Thailand
Number of days: 4
Have an extra day to see an entirely different country? Throw in Thailand to the mix on this four-day cruise to Port Klang and Phuket. With a whole afternoon in Phuket, you can indulge in some shopping and sightseeing, or just unwind by the beach with a cocktail for you and some refreshing coolers for the kids. The cruise offers four unique inland tours, among them a visit to Safari Island for wildlife encounters and a jaunt to Phuket FantaSea, a cultural theme park that combines a host of authentic Thai experiences in one location.
Destination: Singapore, Thailand, and Cambodia
Number of days: 7
You could also skip Malaysia completely and embark on a week-long cruise that spotlights Thailand and Cambodia instead. First, you'll enter the paradise of Koh Samui after a full day of cruising. While there are city sights to discover on this island, it's more famous for its gorgeous sandy beaches and beautiful waterfalls — a paradise for nature lovers. The next day, the cruise ship docks at Laem Chabang, the port city close to Pattaya, where it will dock overnight. Despite Pattaya's reputation as the City of Sin, it has plenty of wholesome places to visit with the entire family, such as the Frost Magical Ice of Siam, Cartoon Network Amazone, and Bottle Art Museum, to name a few. The last stop is Sihanoukville, a seaside town that is slowly gaining a reputation as a beach destination.
Destination: Singapore, Malaysia, and Thailand
Number of days: 7
Covering so much distance on the sea within a short few days would limit the number of sites you'll see. This one-week cruise, on the other hand, is well-paced to deliver an exciting experience — one that takes you to popular getaway spots like Langkawi, Phuket, and Penang. In fact, this cruise will stop in Phuket overnight, from 8am to 6pm the next day. That gives plenty of time to marvel at the Big Buddha, visit the famous Wat Chalong, watch a cabaret show, scour through the bustling markets, sample the nightlife on Bangla Road, and maybe even go island-hopping!
Destination: Singapore, Malaysia, Sri Lanka, India, Oman, Greece, and Italy
Number of days: 20
Have you ever imagined cruising all the way to Italy and Greece? Well, it isn't such a far-fetched idea. This Costa Cruise takes you to Port Klang and Langkawi before two full days of cruising to Colombo, the largest city of Sri Lanka. The journey continues to New Mangalore, India, where you could wander your way down the beaches or tour around the city's religious landmarks such as Kudroli Gokarnath Temple and Kadri Manjunath Temple to get a glimpse of the local culture. An overnight stop in Oman will give a chance to walk on the marble pathways of Sultan Qaboos Grand Mosque and get lost in the entrancing buzz of Mutrah Souq. A whopping six days on high seas will be next, before you drift into the Aegean Sea to Heraklion, Crete. The final lap brings you to Civitavecchia, a coastal town in Italy just 1.5 hours from Rome. As this is a one-way cruise, you can linger in Italy before flying home.
Costa Luminosa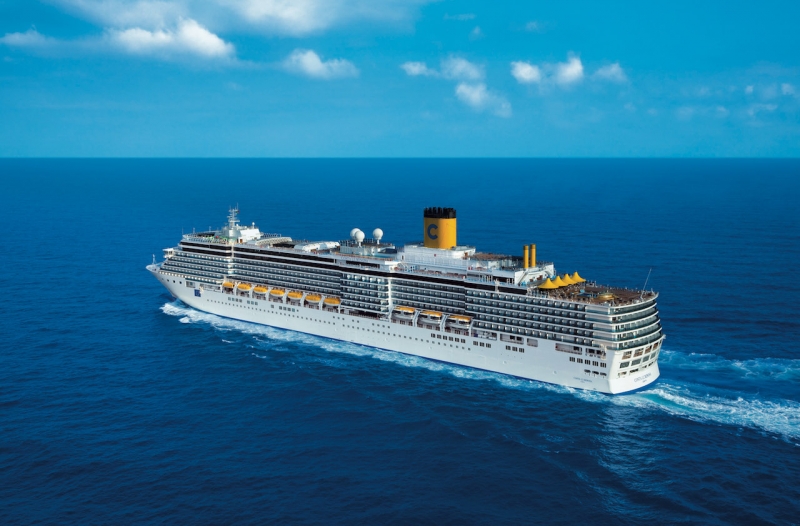 Costa Luminosa is a dazzling ship that exudes sophisticated European charm. More than half of the 1,130 beautiful cabins have private balconies — perfect for spending quiet mornings looking out into the ocean. Aside from the usual offerings, Costa Luminosa also comes equipped with a 4D cinema and a Grand Prix Simulator with a single-seater racing car. Another highlight is the two-storey Samsara Spa with features such as a thalassotherapy pool, a Turkish bath, and a UVA-ray solarium. The kid-friendly Squok Club and a children's pool are also open on board for the younger ones to enjoy while at sea.
Destination: Singapore, Malaysia, Thailand, Sri Lanka, India, United Arab Emirates, Oman, Jordan, Greece, and Italy
Number of days: 32
Yet another grand adventure that takes you to Italy, this route on Costa Luminosa takes a whole month, during which a whirlwind adventure will unfold. While understandably many days will be spent cruising, there is also a variety of overnight stops to look forward to. Among them would be Phuket, Cochin, Mumbai, Dubai, and the capital of Oman, Muscat. In Jordan, the cruise docks at Aqaba, and from there you can enter the famed ethereal red-rose valleys of Petra. Four days later, the town of Katakolon in Greece will come into view, giving you a chance to tour the nearby Olympus, where the first Olympic Games were held. The final destination is the romantic city of Venice, once a major sea power and now a picture-perfect cultural gem.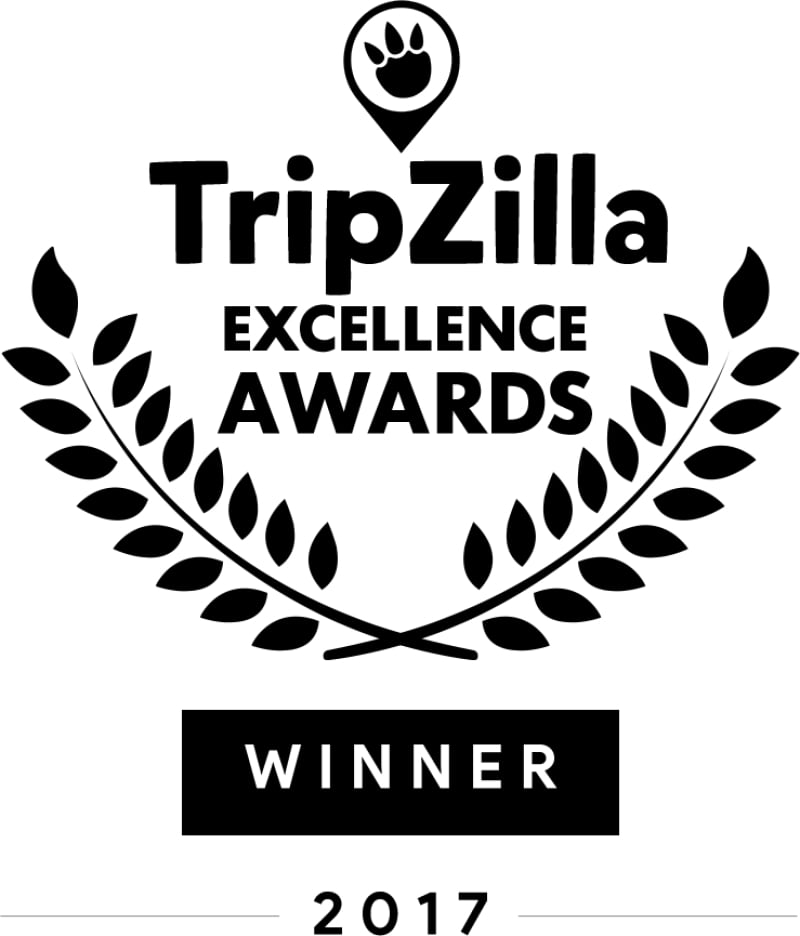 Winner of the TripZilla Excellence Awards – Best Family Cruises, Costa Cruises offers a selection of relaxed luxury cruises for everyone in the family.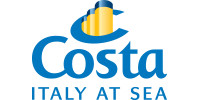 Whether it's for a short getaway or an epic overseas journey to Europe, keeping a lookout for the next time a Costa Cruise docks on your country is definitely worth it. It's an opportunity to hop on board for some bonding time with the family and is fun for everyone who tags along.