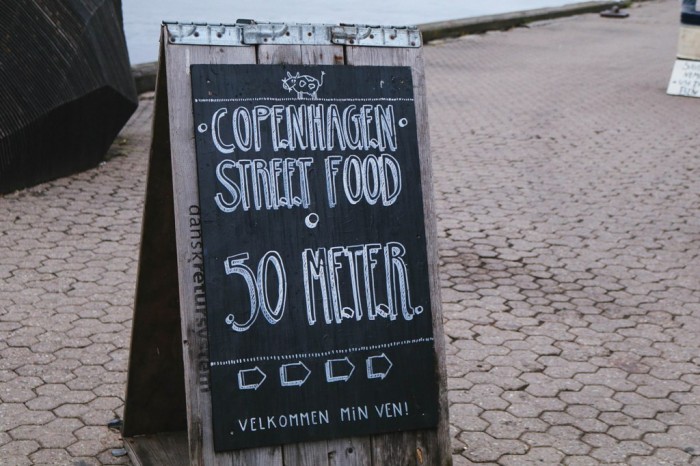 Copenhagen Street Food is a great place to catch a break from the city buzz. Located right by the harbour and facing the Royal Danish Theatre, Copenhagen Street Food is home to over 30 food stalls, including bars, and provides a great atmosphere for a night out with friends!
Also read: 5 Reasons You Must Visit Copenhagen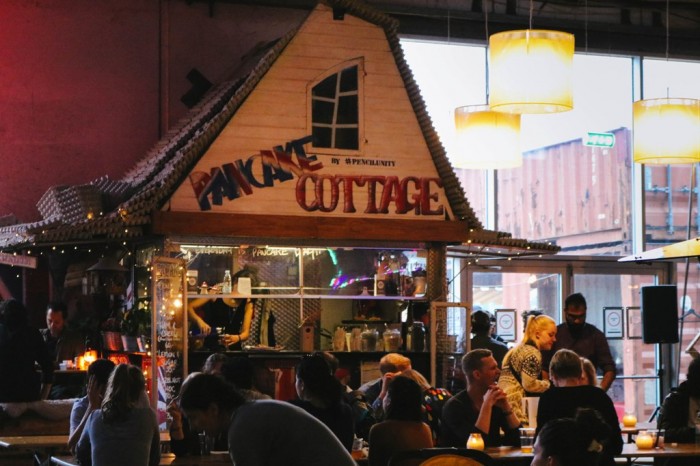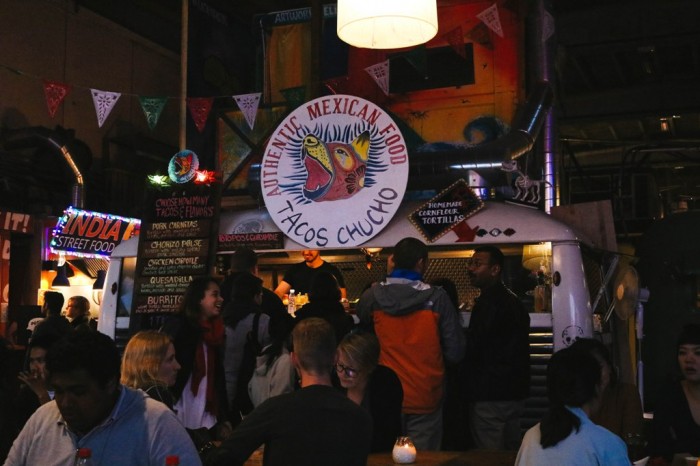 Copenhagen Street Food is exactly what it is – the city's first and only street food market. It boasts a variety of international food, from sushi, fried chicken, burritos, Korean japchae, and also hamburgers, yet the market still retains the distinct Copenhagen feel. We were certainly overwhelmed with choices when deciding what to eat, to which the solution was to buy almost everything and struggle to finish eating.
Colourful food trucks, quaint menu displays, and fake food displays make each and every stall inviting! Not to mention the smell of freshly cooked food that was wafting in the air…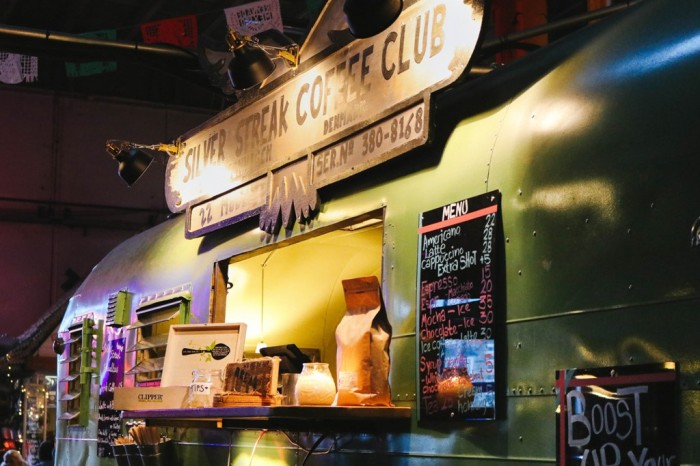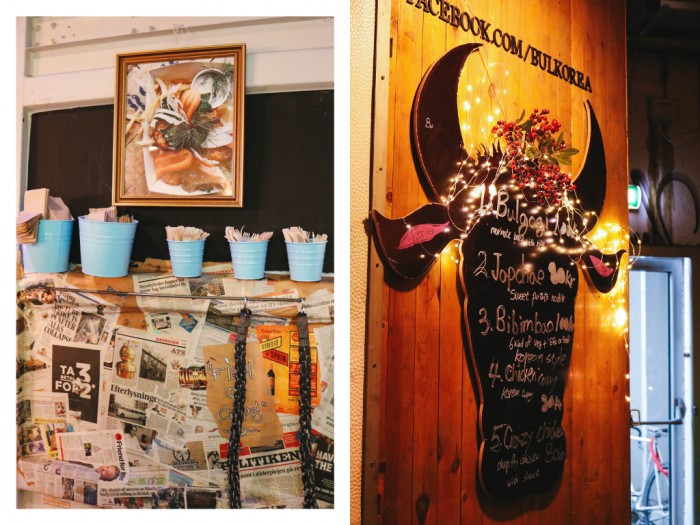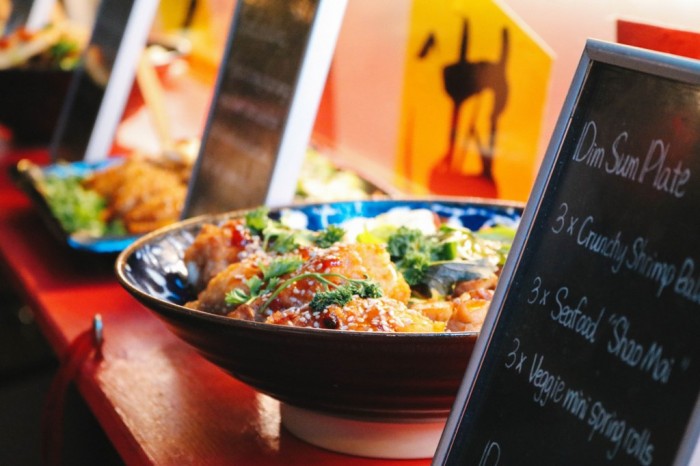 Copenhagen Street Food creates the atmosphere of a cheap street food market, and the cheapest meal here would cost you around DKK 50 (S$10).
While that is relatively cheaper to eating out in Copenhagen, it could be pretty pricey if you're comparing to the hawker fare in Singapore or Taiwanese food streets. That being said, eating at Copenhagen Street Food beats the restaurant prices in the city any day.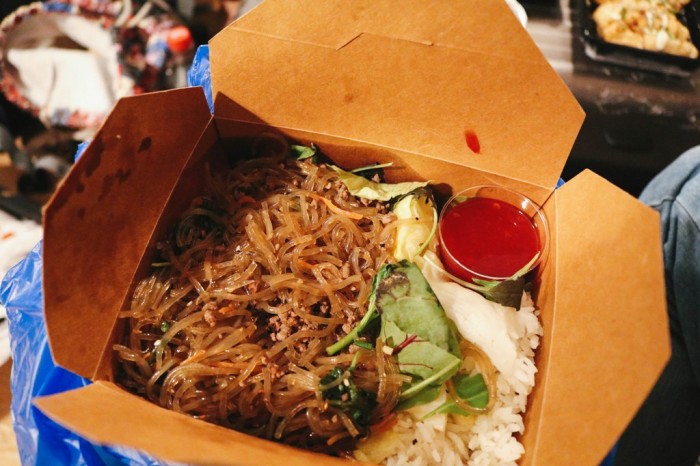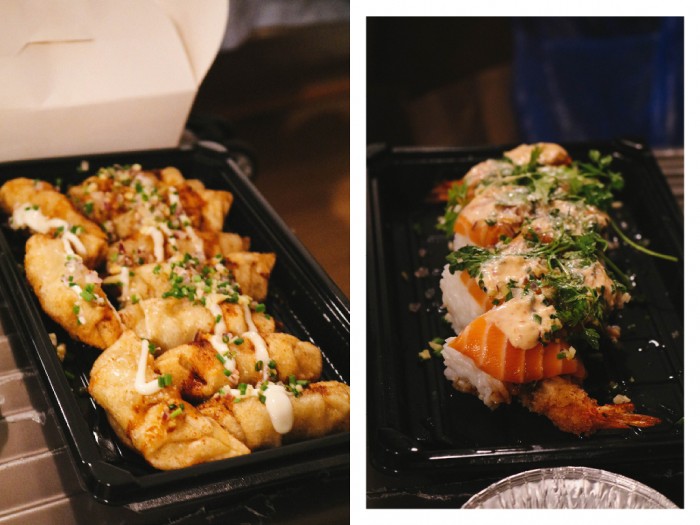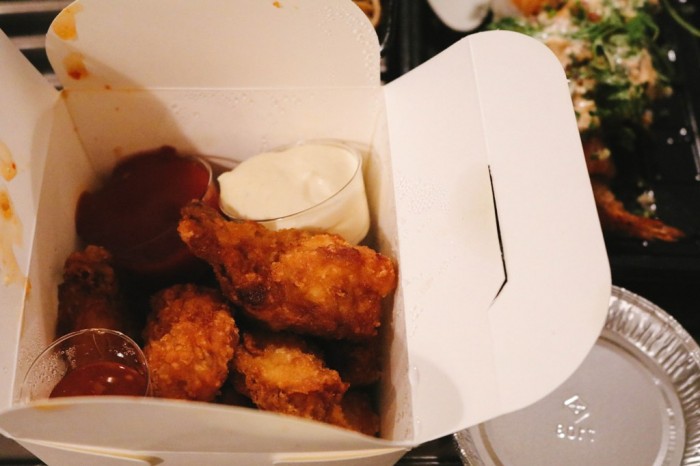 The food is all prepared in takeaway style, packed in plastic or cardboard boxes. Some food trucks also serve organic food which are great choices for the health conscious. Sourcing for sustainable ingredients is a priority for the street food stalls – such as buying local produce which do not require long distance shipping.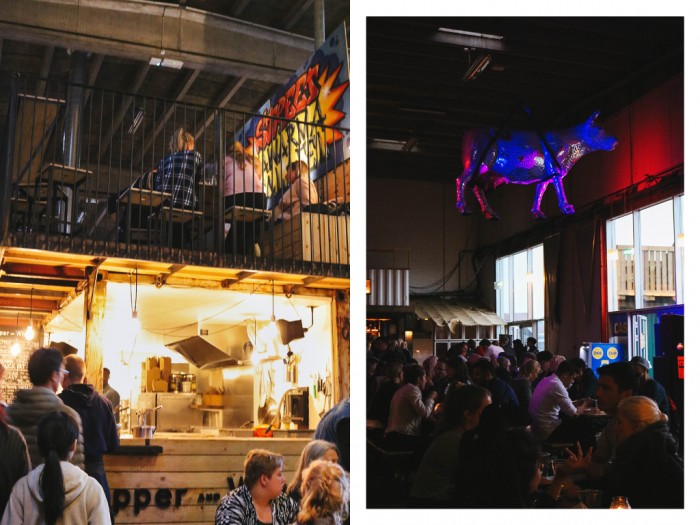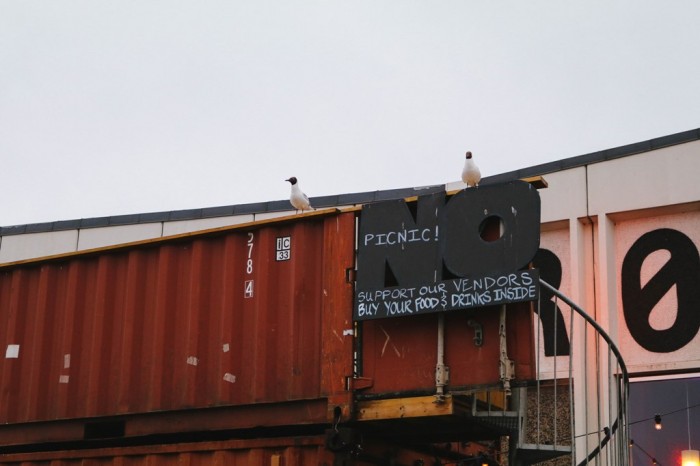 After racking your brains and emptying your wallets, you get to enjoy your food on the top deck of the stalls, within the indoor space, or along with the breeze at the outdoor benches.
On Thursdays, Fridays and Saturdays, the bars at Copenhagen Street Food are open till late. This makes it a popular hangout spot for young adults in Copenhagen; many can be seen enjoying beer or a glass of wine by the harbour.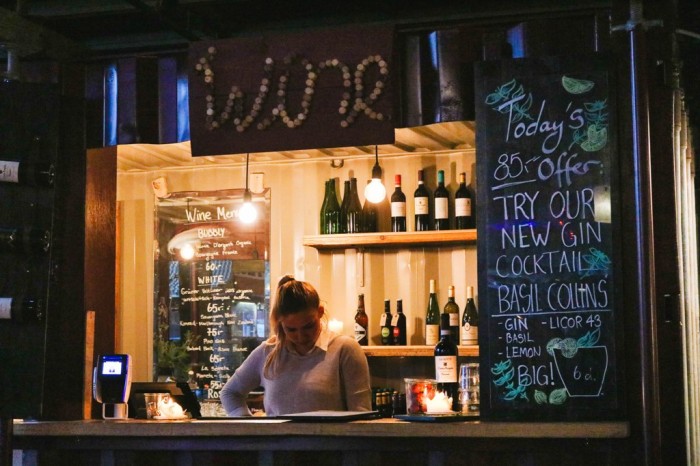 Although located away from the city centre, I promise the variety of food and ambience at Copenhagen Street Food will not leave you disappointed. We had such a hearty meal that night, and I would 100% recommend this place when visiting Copenhagen!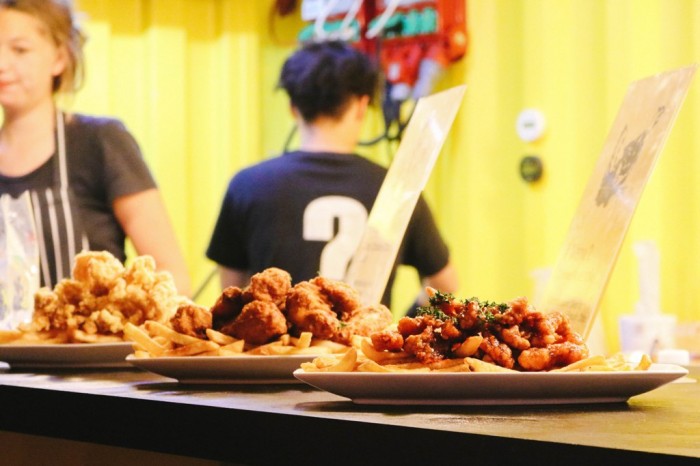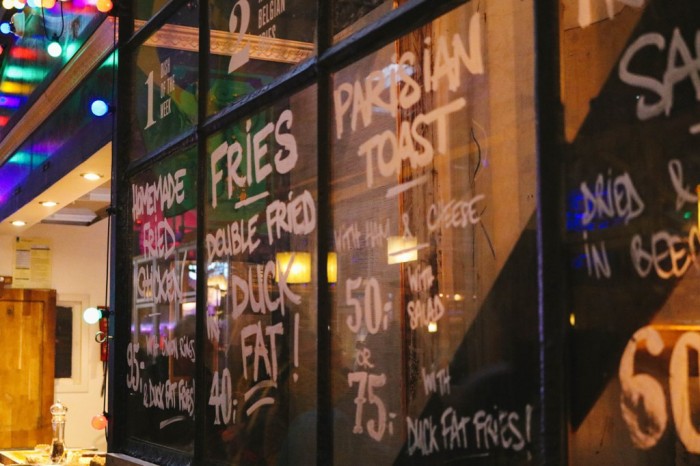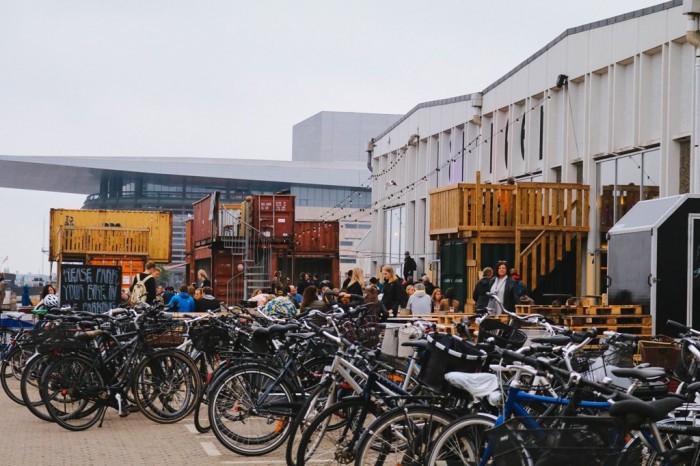 Also read: How to Spend 48 Hours in Copenhagen
Copenhagen Street Food
Papirøen (The Paper Island)
Warehouse 7 & 8
Trangravsvej 14, 1436 Copenhagen K
Opening hours: 12pm to 9pm on Sunday to Wednesday, 12pm to 10pm on Thursday to Saturday. Some stalls may close at 8pm on Sundays. The bars are open till late on Thursday to Saturday.