Thailand has been considered as one of the most diverse countries in the Southeast Asian region when it comes to interesting natural landscapes. Aside from the beaches of Krabi and Phuket, as well as the bustling cities of Bangkok and Hat Yai, there is a serene and captivating beauty that is often overlooked, and that is the Northern part of Thailand.
Also read: Northern Thailand Bike Tour (Video)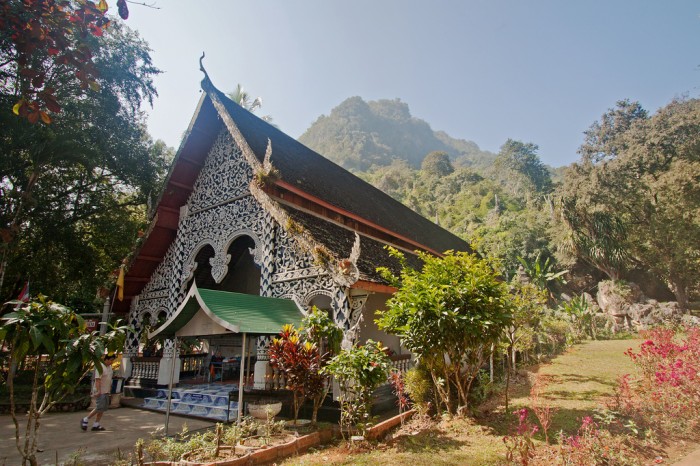 Image credit: Andrea Schaffer
Here, there are mountains, a picturesque countryside and nice, gentle weather. Not to mention that the area is easy and inexpensive to navigate. One of the points of interest here is the Chiang Dao Cave system, which is located approximately seventy kilometres from the city of Chiang Mai. It has been one of the most popular caving destinations in the country, thanks to its accessibility and its being novice-friendly for travellers who are just starting with the hobby of caving or spelunking.
The Chiang Dao Cave is a cave complex that has more than a hundred caves that span as long as ten kilometres each. However, only five caves are open to the public to ensure tourist safety. The Tham Phra Nawn and Tham Seua Dao are home to several statues, Buddha images, and shrines.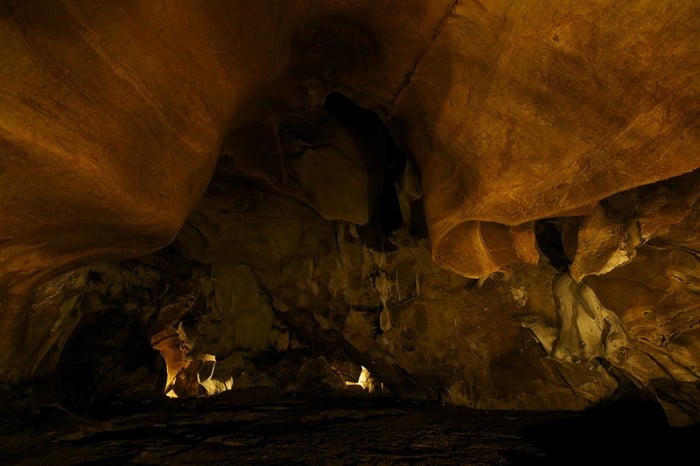 Image credit: LannaPhoto
There is an entrance fee of about 40 Thai Baht per person but you can either rent a gas lantern to roam around the areas by yourself, or you can hire a tour guide. For beginners, it is strongly recommended to get your own guide for safety reasons because the caves have numerous precarious areas that might lead to injuries. Another advantage of getting a guide is that he or she can share with you some important information and highlights of the caves. These cave guides will walk at your own pace, and you can even negotiate the rate, which is usually around 100 to 150 Thai Baht.
Tips in navigating the Chiang Dao Cave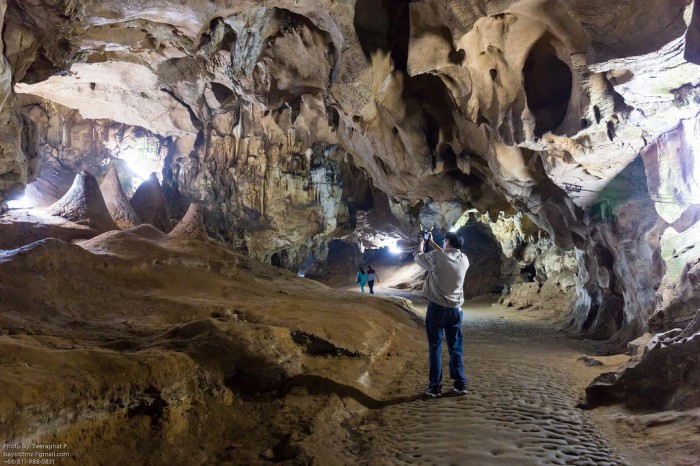 Image credit: Tam P
Hydrate before, during, and after your caving experience. Better yet, take a water bottle with you. The atmosphere of the caves is very humid, which is why you must be hydrated all the time.
Take some photos but keep it to a minimum. A cave exploration should be experienced with your own eyes rather than through a lens. Also, this tip is highlighted for safety reasons because you might end up hurting yourself if you're not paying attention to where you're going.
Always be mindful of your trail. Due to the irregular formations inside the cave, it is very important to be aware of what you are stepping on and to what direction you're headed to.
Listen to your cave guide because he or she may give some cool facts and knowledge about the caves.
Walk firmly and slowly. Pathways can be a little slippery, so it is better to walk carefully rather than to rush things.
All the things inside the cave are for your eyes only. Do not take anything.
Also read: 10 Most Underrated Destinations in Thailand You Must Visit
Exploring the Chiang Dao Cave is a nature-oriented activity that guarantees a unique and memorable experience. So the next time you visit Thailand, add this amazing cave system to your itinerary.