The Land Down Under is an ever-popular tourist destination known for its amazing sun, sand, and sea activities in the great Australian outdoors. However, the country is also home to some of the finest dishes created by the top world-renowned celebrity chefs of the nation. From award-winning steaks to the perennial favourite barbeque grills, a gastronomical adventure in Australia is something everyone needs to have on their bucket list!
The Margaret River Gourmet Escape presented by Audi is a spectacular 4-day food and wine festival held in the quaint town of Margaret River, Perth in Western Australia. The annual event is an exquisite bricolage of extraordinary dining experiences, featuring culinary experts and their sumptuous creations using fresh local produce as well as the highest grade of premium ingredients. Held from 16 to 19 November this year, the festival is a one-stop location to discover these uniquely-Australian dining experiences!
Calling all foodies – if you're looking for a gastronomic experience beyond compare, look no further! Boy do we have a great deal for you –
Book a Margaret River package with CheapTickets.sg™ for just S$645
, inclusive of flights + two-night hotel accommodation (17-19 November). On top of that,
enjoy a S$100 rebate
!
Just imagine, S$100 off your holiday! That brings it to just S$545 for flights + 2N accommodation, so what are you waiting for?
So what unique dining experiences lie in store at Gourmet Escape? From feasting in a forest to dining inside a wine cellar to being flown by helicopter to a secret dining destination, there's something for everyone! Take your pick: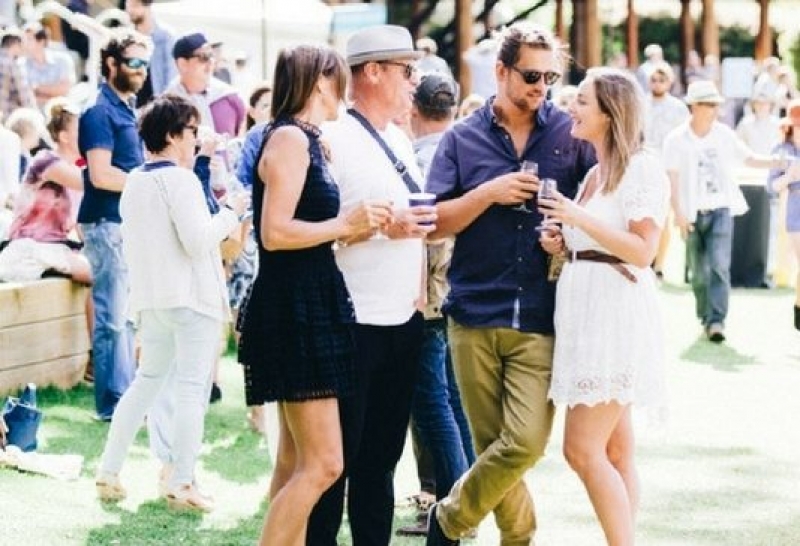 Encapsulating the whole festival is its Gourmet Village, an enormous party of food and wine located at the Leeuwin Estate Winery. There, you'll indulge yourself in nothing but the best local produce of the Margaret River region, ranging from freshly baked wood fired bread to creamy cheeses and premium wines, and virtually everything in between! With your food in the hands of the top experts in the culinary scene, your dining experience is guaranteed to be a magnificent feast.
And to add to the celebrations, the Gourmet Village houses the festival's Main Stage, featuring live music, entertainment, as well as exclusive interviews with celebrity chefs from all around the world. There'll even be live cook-offs on stage for you to watch your favourite culinary masters whip up a storm!
The festival truly has something for just about everyone – learn the art of gin-making at Giniversity's Gin Blending Masterclass, an interactive session with leading distiller Rebecca Cameron, or sign up for a 30-minute cooking class at Lupark Cookery School. Enthusiasts can even experience an unbelievably personal experience at The World's Best Chef's Table where you'll be treated to a masterfully-crafted meal prepared by your culinary idols, and even dine with them afterwards!
Take a step into the rustling forest foliage for this enormous Australian feast. Tucked away in the Marri and Jarrah forest is the prestigious Leeuwin Estate, a hidden oasis of Margaret River. On the rustic barn grounds, you'll be treated to a fine dining meal prepared with the time-worn lasting culinary method – over the good ol' wood and fire. You'll be pleasantly surprised at what these renowned chefs can cook up in this anachronistic classic setting!
The long communal tables provide the perfect setting for bonding over a good meal – whether you visit with your family and friends, or even solo. Revel in the woodland atmosphere (complete with sparkling fairy lights!) and feel time roll to a complete halt; the entire setting is a scene straight out of a fairytale.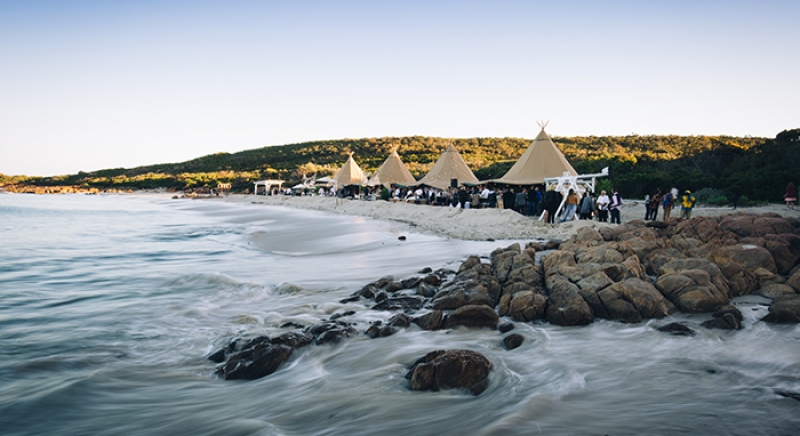 Your trip Down Under is not complete without an classic Australian barbeque, otherwise known as a "Barbie". It's is an iconic must-have in the country's food culture! At this exclusive event, the simple backyard pastime of locals is elevated to a gourmet oceanfront setting at Castle Rock beach. Admire the stunning scenery while feasting on the absolutely quintessential beach barbeque!
Your exclusive lunch or dinner experience includes access to Castle Rock Beach, cocktail and canapés upon arrival, a feast of epicurean BBQ delights and – wait for it – free-flow beer and wine. Spend the afternoon or night in a bubbly-induced stupor whilst you break out the latest dance moves to the tunes of a live band. If you prefer something more private, you can choose to book your own private waterside cabana, inclusive of your own personal waiter, a take-home gift, as well as a personal meet and greet session with the resident chefs.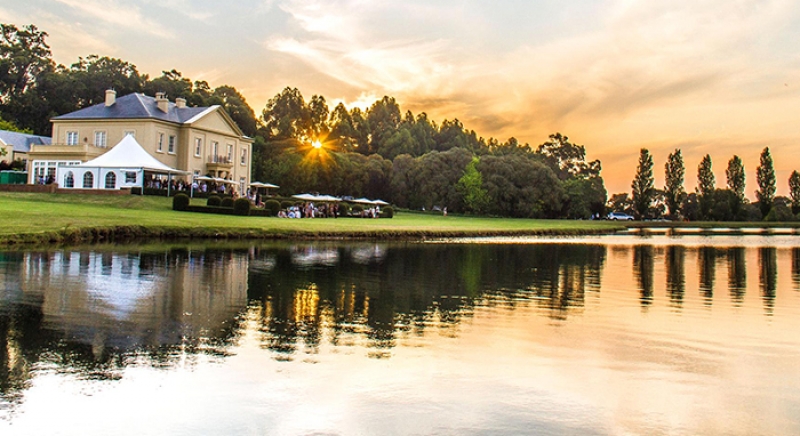 Back for another run, this sunset soirée takes a cocktail party to a whole new level. Hosted by Nigel and Dorothy Gallop in their decadent private mansion, this evening of fun and merrymaking is the golden opportunity to experience the spirited local community… firsthand. At the tranquil lakefront terrace, the star of the event is its top-grade fine wine brewed freshly from the grounds of the estate itself.
Feel right at home at this splendid mansion, the doors of which are specially opened to guests of Gourmet Escape. Take the opportunity to explore the sprawling grounds complete with Renaissance-style parterre terraces, pristine gardens, and even a tranquil lake. Besides an exquisite wine and dine experience, be delighted by live acts and pop-up surprises – both of which are guaranteed to entertain.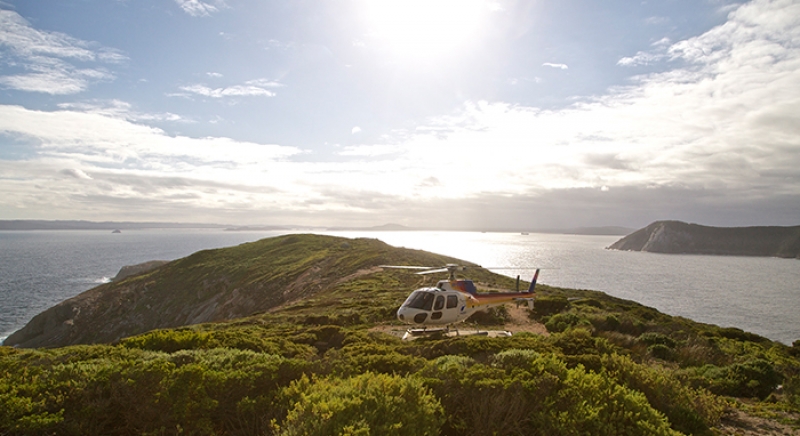 It doesn't get any fancier than this! Fly by helicopter over the beautiful Margaret River region, and take in sights of the charming town, deciduous forests, and plains of vineyards from up above. After an amazing flight, you'll land in an off-the-grid remote location in the heart of Australia's natural landscape. And while being immersed in the great outdoors, be treated to specially-crafted dishes by pop-up restaurant chef Paul Ishov, inspired by the very surroundings and natural environment that you'll be dining in. Take a break from the hustle and bustle of the city and unearth the wonders of this spectacular dining experience!
Gourmet Escape is on from 16-19 November 2017 and, if you've been inspired to make a trip down for this fabulous extravaganza, we've got just the thing for you! Book a flights + two-night hotel accommodation package with CheapTickets.sg™ for S$645 and receive a spanking S$100 rebate. This package is valid for the travel period of 17-19 November, giving you the perfect opportunity to enjoy all that Gourmet Escape has to offer!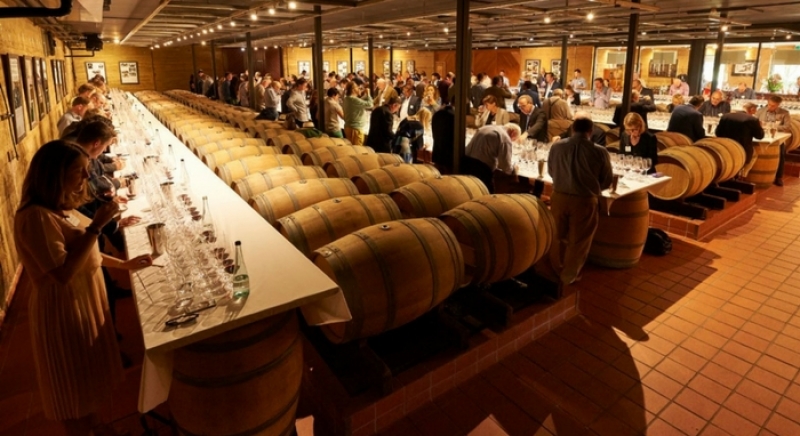 This one's for all the wine connoisseurs out there. Margaret River is home to over a hundred premium wineries, craft breweries and vineyards, so dining in a winery cabernet cellar shouldn't come as a surprise! Titillate your tastebuds with the wide variety of top-class wines available, delicately paired with a delicious long lunch. With industry experts on the ground, you can learn some insider tips to enhance your future wine-tasting experiences, such as the best seasonal wines as well as glorious wine pairings.
Here's how the session will go: delight your tastebuds with 20 cabernets from well-known wine regions in the winery's distinguished cabernet cellar, followed by some champagne in the flourishing native gardens. Afterwards, dig into a long lunch, where the courses will be matched with the cabernets you tried earlier – yes, that means another delicious round of wines all around. The icing on the cake comes in the form of a pre-release bottle of the Cape Mentelle 2015 Cabernet Sauvignon, which guests can bring home as a valued souvenir.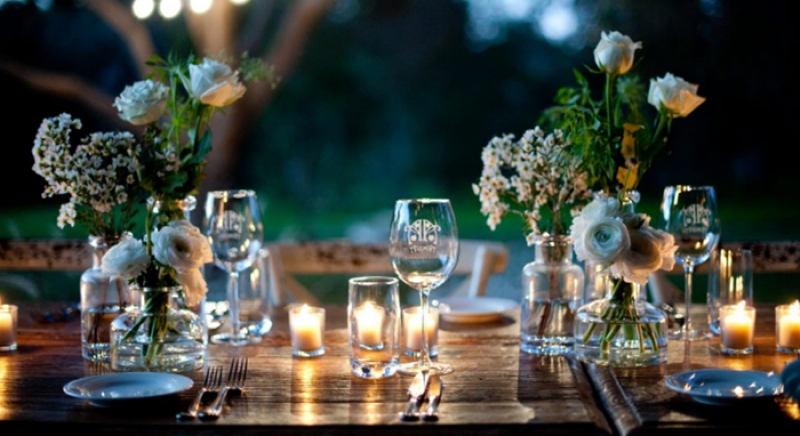 One of the reasons for Australia's world-class culinary scene stems from its amazing local produce and organic farming. Set in the bushland gravel road of Arimia Estate, this dinner celebrates the best ingredients that are freshly grown and cultivated on the estate grounds. Using eco-friendly sustainable methods, the gastronomical dishes served here are prepared using solar power and without any sewerage or town water, so as to minimise the proliferating negative impact on the environment.
On top of being nestled within a cosy bushland setting, Arimia Estate is home to farm reared pigs and bees, as well as lakes stocked full with trout and marron. Talk about an all-immersive experience!
With such superb foods and wines, the Gourmet Escape festival is indeed something that you wouldn't want to miss! Treat yourself to these intimate and exquisite dining experiences that'll give you a peek into the amazing delicacies underlying the ethos of the fine dining scene in Australia.
Don't forget that the festival is only over a period of four days (17-19 November) and, if you're planning to make a trip down, simply book a package with CheapTickets.sg™ for S$645 and enjoy a S$100 rebate! Whether you're a foodie traveller, traveller on a budget, or a traveller that isn't keen on research – this package, inclusive of flights and two-night hotel accommodation, is perfect for you. Book your package with CheapTickets.sg™ and get ready to tantalise your tastebuds with all that Gourmet Escape has to offer. Dig in!
---
Brought to you by CheapTickets.sg™.