In efforts to pull in more customers to continue travelling in the midst of the spread of COVID-19, some airlines are offering cheap flight tickets. As the spread of COVID-19 continues globally, the travel industry is taking a heavy hit. Airline companies are working hard to find ways to accelerate business especially in such an unpredictable economy where we are seeing travel bans due to the virus pandemic.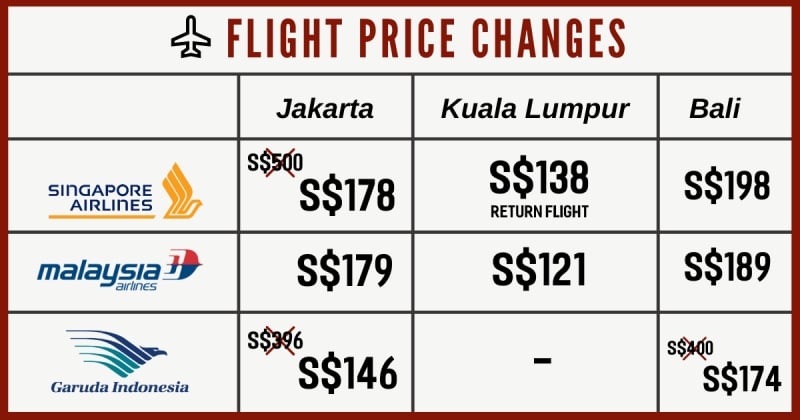 Also read: Top 32 Things to Do in Singapore Including FREE activities! [Updated March 2020]
Singapore Airlines (SIA), for instance, is offering economy class tickets to Jakarta at only S$178, which could be redeemed until the end of May 2020. This price is incredibly low when compared to peak season prices, which could reach up to S$500 for return flight tickets. Return tickets to Kuala Lumpur cost about S$138 and one-way flights to Denpasar, Bali is S$198.
Similarly, Malaysia Airlines is also offering cheap flight tickets, with flights to Jakarta priced at S$179, Kuala Lumpur at S$121 and Bali for S$189.
Garuda Airlines are also featuring slashes in their prices with tickets to Jakarta that initially cost S$396, now reduced to S$146. Economy tickets to Bali have also been reevaluated at S$174 from the previous S$400.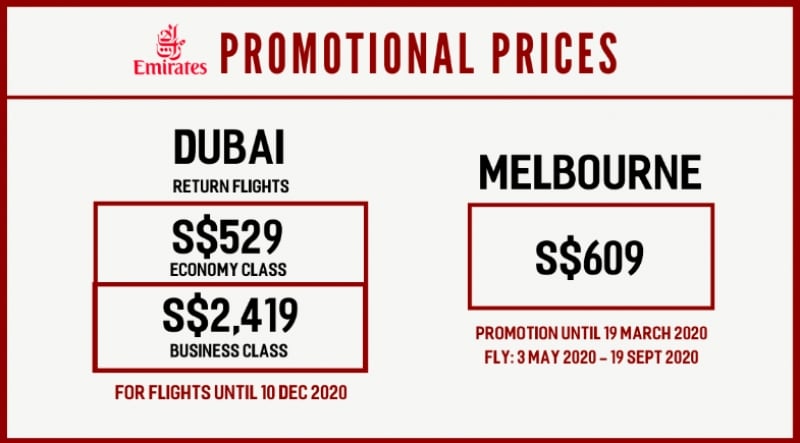 Emirates Airlines have also released a statement to the media announcing attractive prices for their economy and business classes flights from now until the end of March. This includes return flights to Dubai, with economy tickets priced at S$529 and business class tickets priced at S$2,419 which can be used until 10 December this year.
For those interested in flying to Australia, promotional prices are also continued until March 19 for flights that are flying between May 3 and September 19.
For instance, flights to Melbourne are priced at S$609.  Emirates Airlines are also allowing passengers to make changes to their departure date to anytime within the next 11 months without any extra charges.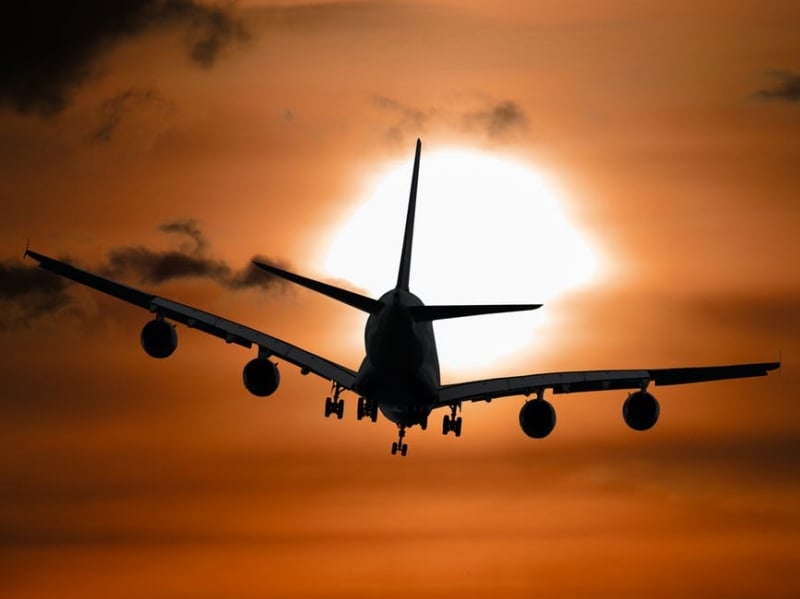 Also Read: Travel Waivers Offered Due To COVID-19 Outbreak
In response to flyers' queries and concerns about boarding flights at this worrying time, Cebu Pacific Air pledged to make changes to their booking procedure. This includes free amendments and rescheduling of flights headed to the Philippines until the end of the month.
They are also committed to ensuring the health and safety of their passengers. They are including extra measures in their cleaning process and utilising High Efficiency Particulate Air (HEPA), an efficiency standard of air filters. 
In addition to cheap flight tickets, all changes and rescheduling fees for bookings to all destinations under SIA and SilkAir between March 6 and March 20 are also excluded. Changes in departure dates are only accepted if they are made before 31 March.
For those who are looking to cancel flights, a refund will be in order. Likewise, Qatar Airways and Emirates Airlines passengers flying before June 30 are able to take one of the two options to make any changes.
They can change the departure date for free as long as the changes are made more than three days prior to the initial departure date. The difference in prices, however will be charged. On the other hand, the tickets can be exchanged for a travel voucher that can be redeemed within a year.