Shaomin was feeling stifled by the typical Singaporean life – to wake up, go to work, get home. Being in the workforce for a couple of years, she decided she wants to take a long break to go on a solo trip. Wei Kiat, her other half, does not want to let her go by herself, thinking it would be dangerous for her (you have to see how petite she is to think so, but don't underestimate her as she has some crazy map reading skills). Where does Shao Hui come into play then? Well, she simply wants to tag along after knowing about the trip, because she recognises her sister, whom she lovingly calls Piggaye, as the best person to travel with.
Was Shao Hui an extra / third wheel to Shaomin and Wei Kiat? Maybe a bit but there can be benefits as well like more photographing opportunities for Shaomin and Wei Kiat.
Also read: Europe Travel Tips: Saving Costs on Transport, Lodgings and More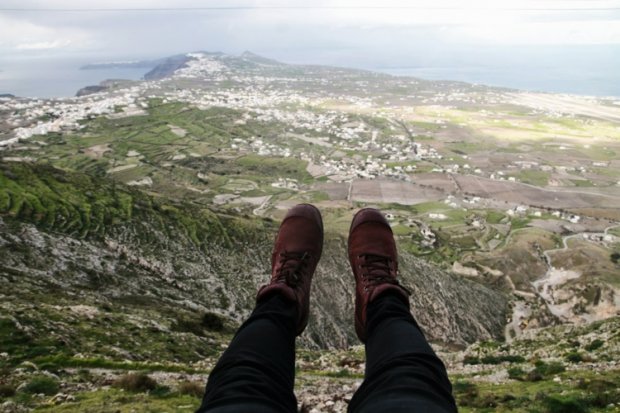 Santorini, Greece
1. Knowing where we want to go
Deciding on a central-eastern Europe itinerary came to us almost naturally.
We knew we wanted to go on a long trip, but only really decided on 10 weeks after checking out the flight tickets.
We also knew we wanted to go to Europe, but not having to spend too much. Central and Eastern Europe countries such as those not using Euros € tend to be much more affordable in the long term, hence we planned around that.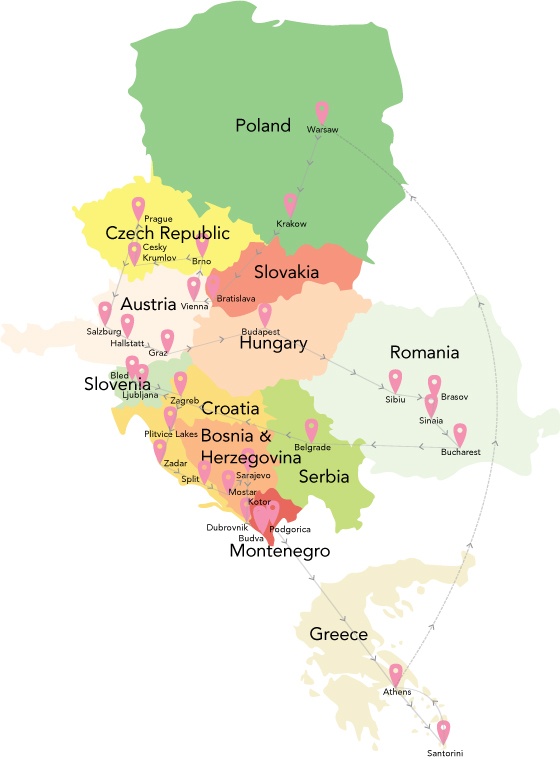 European countries we visited that are not using Euro €:
Poland – Polish Złoty
Czech Republic – Czech Koruna
Hungary – Hungarian Forint
Romania – Romanian Leu
Serbia – Serbian dinar
Croatia – Croatian Kuna
Bosnia & Herzegovina – Bosnia and Herzegovina convertible mark
European countries we visited that are using Euro € :
Austria
Slovenia
Montenegro
Greece
Slovakia
We flew into Warsaw, Poland, from Singapore on 25 November 2014 and travelled for:
71 days, 10 weeks, 9740km, 30 cities, 12 countries
with 2 backpacks amounting to 11kg of luggage
Took 16 trains, 9 buses, 7 planes, and had 6 pickups from Air BnB and hostel hosts, 4 ferry rides, 3 funicular rides, 2 cable car/ gondola, hailed 2 taxis
Rode on a donkey, skied, rowed a boat, ice skated, and countless of different cuisines and coffee…….
All this for approximately, SGD $7.3k. This amount includes all planes, trains, ferries and bus tickets, all entrance fees, all accommodation from hostels and Air BnB, all food and other expenses (which is almost none, as we bought almost nothing – another post on how we did that soon!).
It is still quite surreal that we were able do this.
2. Taking the route less travelled
We chose the countries also based on how untravelled and underrated they are. Countries like France, Italy, Netherlands and Germany are definitely wonderful destinations to visit once in a lifetime too – the romantic Eiffel tower, the Colosseum, the windmills, the Neuschwanstein castle that looks like it sprung out of a fairytale.
But, we thought, in 5 years time, these places will still be relatively similar to what it is now (really, it's just our own opinion, don't hate us for this!). These countries are very developed as compared to the Central-Eastern Europe, which have had a troubled past, and are still trying to catch up with other countries. Since they are still making efforts to improve and develop, it means that things are changing fast, and if we do not visit them now, they will be much different in future. Perhaps even some cultures may be lost, some landscapes changed due to huge steps taken by the respective countries to boost the economy and build better buildings.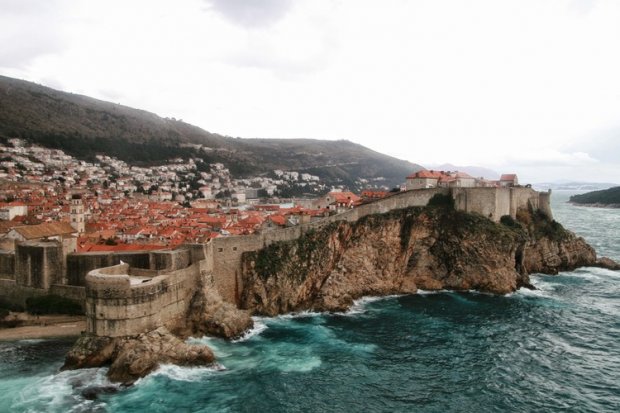 Dubrovnik, Croatia
3. Scoring a ticket for less than SGD1000
Flying into Poland from Singapore was the cheapest as compared to all the other countries. We flew by Air France to Warsaw with a transit in France, and by KLM, code share with Air France, with a transit in Amsterdam back home to Singapore.
Singapore (SIN) – Paris (CDG)
Paris (CDG) – Warsaw (WAW)
Warsaw (WAW) – Amsterdam (AMS)
Amsterdam (AMS) – Singapore (SIN)
Initially we used Skyscanner to check for the cheapest ticket, and to our surprise, the lowest fare was just SGD928. As we clicked through the booking site, it directed us to another website which is a third party booking agency. The price seemed too good to be true. So after doing a quick search and reading reviews, we realised that other users found it unreliable.
Moral of the story: Skyscanner may sieve out the cheapest of fares for you but do take note of where it redirects you for booking.
We booked our return ticket on www.airfrance.com for just SGD972. Simple, reliable, and affordable!
4. Taking weather and other plans into consideration when planning the route
The season we were travelling in was Winter, and the higher up North we went, the colder it will be. Since Poland was the chosen destination to start first, and thankfully being the most North we would go, we started off from there, travelling South, downwards. In this way, as Winter goes through, though it should technically get colder, it gets warmer in our route as we get closer to the balkans and the coast.
We also had to take into consideration where we were going to be on Christmas and New Year's, as these two holidays are the biggest ones of the year and many shops were going to be closed, thus we aimed to land ourselves in a bigger city on those two holidays.
Also read: 5 Most Photogenic Places in Europe for Shutterbugs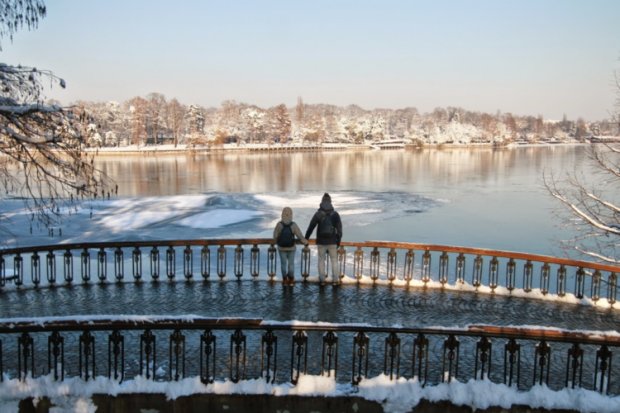 Bucharest, Romania
5. Budgeting each day's expenses, searching for accommodation
We did a quick search on how much accommodation would cost in each city and made a budget according to that. Our picks are hostelbookers, booking.com and Airbnb. For our meals, we decided on SGD10 per meal – SGD30 per day for food. We did not want to limit ourselves too much as part of the travel experience is to eat what the locals eat.
It was rather difficult planning the train and bus routes so we did not manage to budget for that. It is not feasible to buy a Eurail pass as we were planning to go to many smaller cities, which probably isn't covered by the pass. Additionally, there is a time limitation on the pass. For example, according to eurail.com, a 2 month pass would cost EUR841 (SGD1283) and does not include seat reservations or sleeper supplements. We spent a total of SGD1510 on all of our intercity transport for 10 weeks – buses, trains, and flights within Europe (note it's not including the international flight). This gave us the flexibility of choosing between train or bus.
Also read: Europe Destinations for the Budget Conscious in 2015
All figures mentioned are for 1 person, unless otherwise stated.
Contributed by Those Fancy Gems.