In an effort to revive economic and social activities with its Southeast Asian neighbours, the Kingdom of Cambodia has lifted the ban on direct flights to Malaysia, Indonesia, and the Philippines. Cambodia is hoping to reopen the economy in phases since the COVID-19 situation of the country has been relatively controlled. As of writing, Cambodia has recorded an estimate of 118,000 cases, with new daily cases below 200. 
Also read: Cambodia Topped the List of Friendliest Countries in the World
Cambodia welcomes its ASEAN neighbours back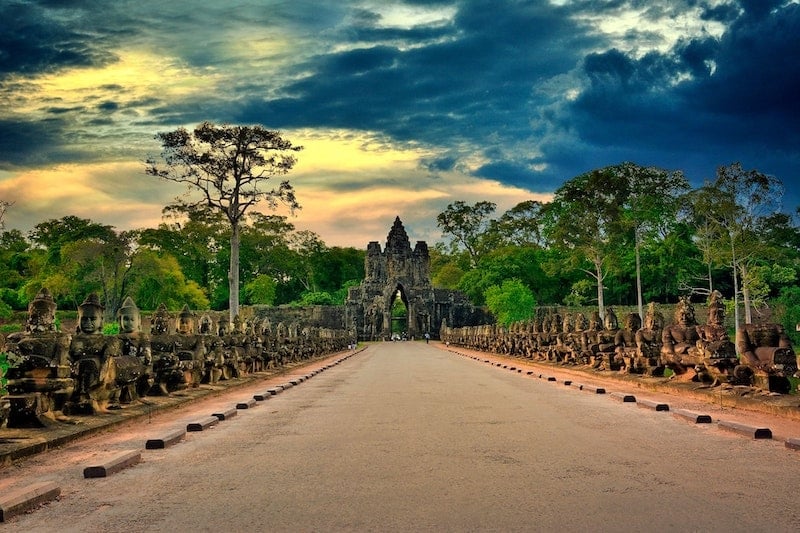 The revival of the direct flights between Cambodia and Malaysia, Indonesia, and the Philippines was announced in a statement by the Ministry of Health on 23 Oct 2021. The ban was first set in place on 11 Aug 2020. Now, Cambodia's decision to reopen to its Southeast Asian neighbours takes effect immediately. 
"With an approval from Prime Minister Hun Sen, the Inter-Ministerial Committee to Combat COVID-19 have decided to lift the ban on direct flights from Malaysia, Indonesia and the Philippines …. in a bid to reopen the country and resume economic activities in all sectors, including aviation and air transportation, in the context of COVID-19," wrote the press statement.
Restarting these direct flights came just a day after Cambodia Prime Minister Hun Sen instructed the relevant authorities to examine if it would be agreeable to welcome tourists and investors from ASEAN member states.
According to the Prime Minister, "We have managed the operations at our airports well and we have also reduced quarantine length for inbound travellers in a bid to reopen our country to vaccinated tourists, among others."
Also read: 10 Things To Do In Cambodia Aside From Temple Tours!
As of writing, the mandatory quarantine for fully vaccinated travellers flying into Cambodia is seven days, while travellers who aren't fully vaccinated are required to quarantine for 14 days. The government has also resumed issuing tourist visas. The next step would be to check your country's carriers for the availability of flights going to Cambodia should you decide to visit!
Excited to jet off to Cambodia? Stay tuned for more information on its travel restrictions and requirements!
---
All images credited to Paul Szewczyk | Unsplash