As travel bans around the world are gradually being lifted, we can all agree that every nation ought to place strict safety measures as they slowly ease restrictions on international arrivals. Cambodia, though, is a cut above the rest when it comes to their new entry requirements for travellers. 
As of writing, it looks like only business travellers and diplomats may enter Cambodia; but the next guidelines also give hopeful tourists a glimpse into what their travels to Cambodia might entail in the near future. According to Cambodia's Minister for Economy and Finance, Aun Pornmoniroth, the outlined safety procedures to bring back tourism are as follows:
Prior to travelling to Cambodia:
Travellers need a health certificate confirming that they've had a COVID-19 test less than 72 hours before departure.

They need to prepare US$50,000 for health insurance coverage.
These, of course, still sound reasonable. But you're not done with tests yet! You'll need to take another one when you finally arrive in Cambodia. Read further details below!
What to expect upon arrival in Cambodia: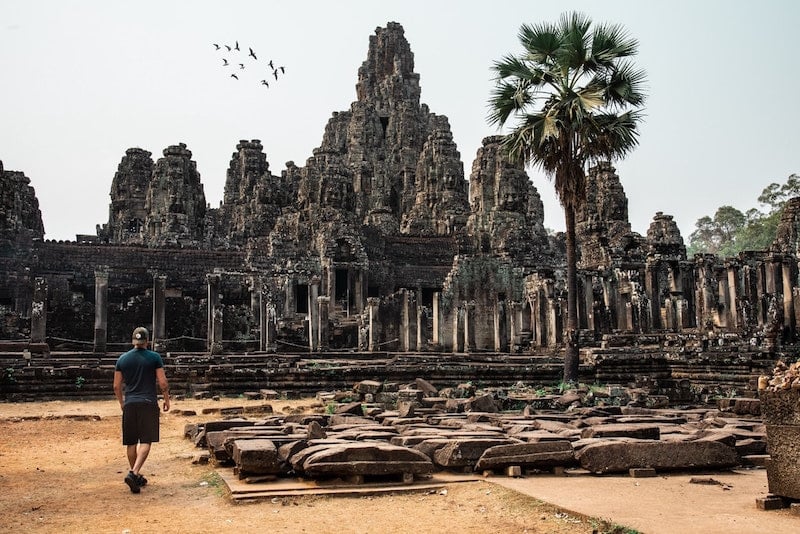 Travellers will have to deposit US$3,000 upon arrival in case they will need medical treatment. 

Travellers will have to pay US$5 to ride the bus that will take them to a testing facility upon arrival.

They will then have to pay US$100 for their

second

COVID-19 test. 

They are expected to pay US$30 to stay in the waiting area overnight; an additional US$30 will be required if the visitors want to avail of three meals from the same service provider. 

If all the results from the respective flight come back negative, everyone on that flight is free to leave.
What if at least one person from your flight tests positive?
All passengers on the flight will be quarantined for 14 days in a government-designated facility.

The all-inclusive cost per day would be US$84. That will amount to US$1,176.

An additional swab test will be required and will cost US$100.

If the passengers need to be hospitalised, they will pay US$225 per day, plus up to an additional US$400 which will cover four swab tests.

If visitors need to be cremated, it will cost US$1,500. 
Here's what we think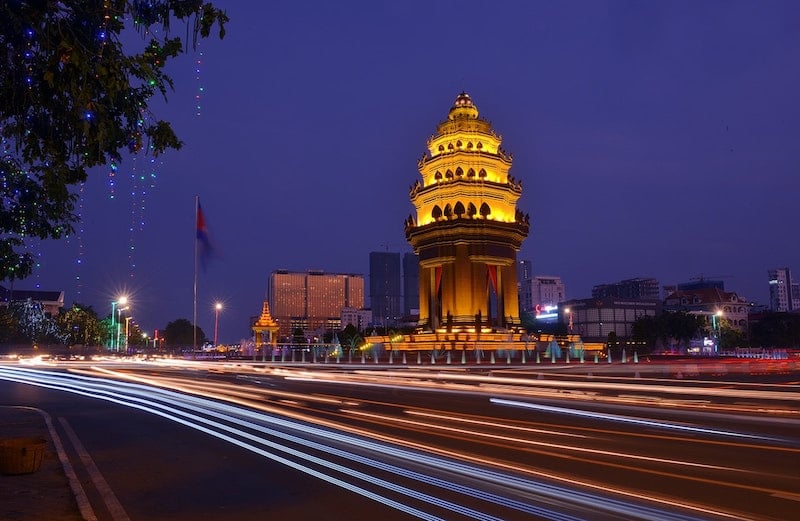 We definitely admire Cambodia for having a well-thought-out plan for travellers, from beginning to end. However, we can't deny that these strict safety measures are probably the most intense we've heard about so far! 
To be fair though, Cambodia has only had 128 COVID-19 cases to date, with 125 recoveries and no deaths. Their nation has also shouldered the treatment costs of previous imported cases albeit not being as financially capable compared to other countries. Hence, we understand the need to impose this "user pays" system where travellers have to shoulder their own medical expenses from now on. This system that Cambodia has started could be a model for other countries ready to reopen to international travellers despite the lack of backup capital. 
At the same time, such rigid procedures might end up discouraging any traveller from making the trip at all. We won't be surprised to hear if ever Cambodia adjusts and eases such procedures in an attempt to make the journey sound less intimidating. 
While you're waiting for that to happen, why not read up on all the things to do in Cambodia? No harm in planning early!