Crafty drinks and bespoke cocktails have been booming in Singapore for already a couple of years. As the city now has even its own Cocktail Week, other cities in the region are catching up. They say where there is F (food) there also will be B (beverages). What was the case for Singapore is certainly also true for Taipei. Having always been a food destination, the Taiwanese capital is now developing its drinking scene. We had a look around and tested some of the best cocktail bars in Taipei.
Also read: The Ultimate Guide to Taipei's Night Markets
1. Ounce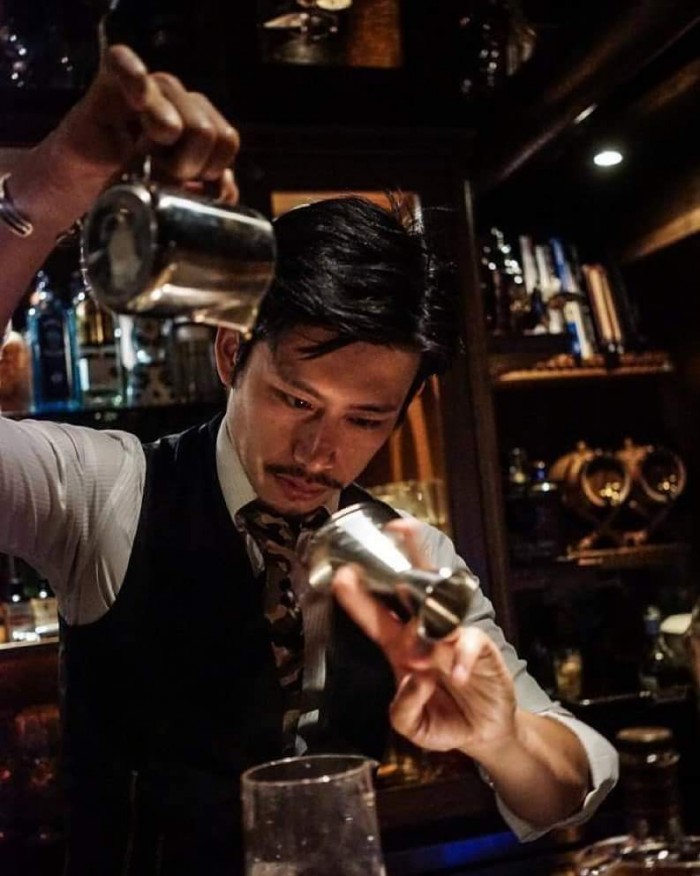 Image credit: Ounce Taipei
Taipei's very first speakeasy-style cocktail bar really needs to be on top of this list. Being currently ranked among the 50 best bars in Asia (2016), Ounce offers quality service and knowledge to experienced drinkers as well as those who don't know what they want to drink. Ounce hides behind a café front, but it shouldn't be too difficult for you to find the secret door. Behind it you won't find a menu, but a bespoke experience. Just pick your liquor and the well-trained bartenders will serve you a suitable mix.
Address: No. 40, Lane 63, Dunhua South Road, Section 2, Daan District, Taipei
2. Alchemy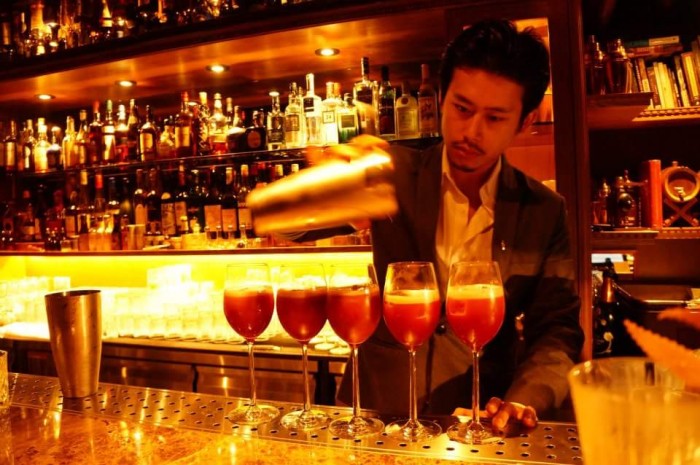 Image credit: Meatloafsister's Dining Observations
If you plan to visit Taipei 101, you need to stop by here, as Alchemy is quite literally just a few minutes away. Be welcomed by a low-lit setting, wooden interior, and a typically classy atmosphere. Similarly to Ounce, Alchemy is a speakeasy as well – so find that bookshelf door to get in. The cocktail menu itself is inspired by the 1920s as well, featuring many vintage drinks and liquors. However, you will also find various modern interpretations on the list.
Address: 2F, No. 16-1, Section 5, Xin Yi Road, Taipei
3. R&D Cocktail Lab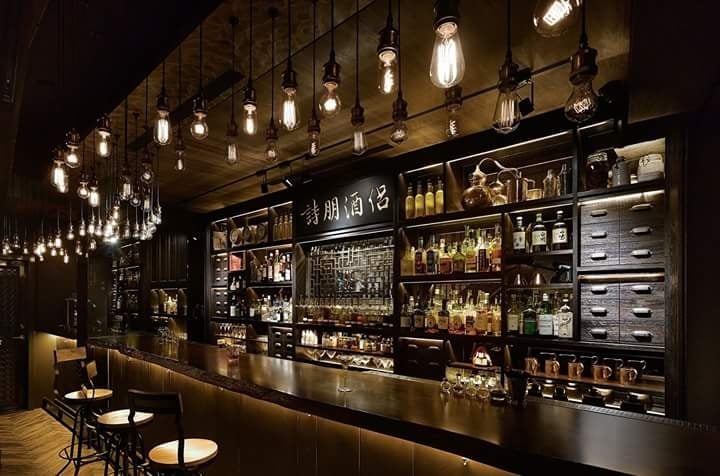 Image credit: R&D Cocktail Lab
Just like Ounce, R&B is also on the list of the 50 best bars in Asia. Less hidden than the other speakeasy-style bars, entering R&B is like stepping into another world. The founding bartender was actually mixing drinks at Ounce before opening this joint. With a similar concept, you can trust the recommendations of the bar staff.
Address: No. 178, Yanji Street, Daan District, Taipei
Also read: 5 Day-Trip Itineraries Around Taipei that are Refreshing for the Soul
4. Woobar
Image credit: Woobar Taipei
For a while it used to be the only decent place to get cocktails in Taipei. Before cocktail bars started to open, one could only venture into the bar of the W Hotel in search of a good drink. Although times have changed, one can still get wonderful drinks at the Woobar, including all the usual comfort one would expect in a hotel bar. The stylish red and white décor creates a very elegant and even intimate ambience. One of the specials of the bar is an oolong infused Tanqueray gin in a cocktail called Asian Mind. But maybe you want to try a bubble gum infused Belvedere vodka. The bar has plenty of signature drinks for you to spend the entire evening here.
Address: 10 Zhongxiao East Road, Sec. 5, Xinyi District, Taipei 
5. Wootp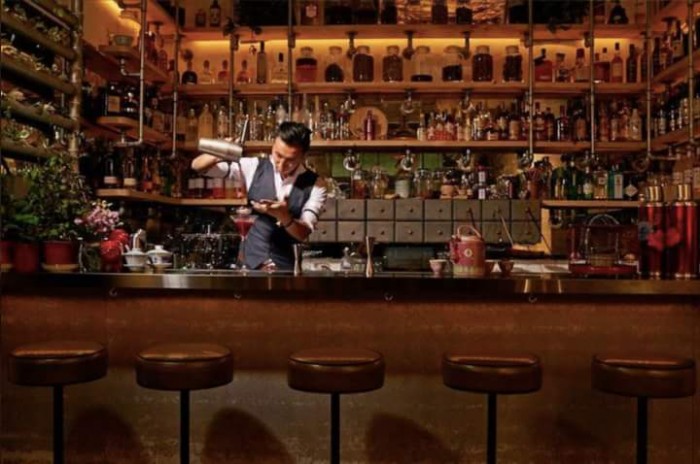 Image credit: Wootp
Not to be confused with the Woobar, Wootp is entirely different. Extremely popular amongst the younger generation and hipsters in Taipei, Wootp combines great drinks with a culinary experience. So if you want to just go to one place for food and drinks, it might be this one here. A speciality at Wootp is for example the kungpao and dried fish infused vodka – I guess you won't find that anywhere else. My favourite is their Moscow Mule, using their homemade ginger beer – I can't say that I have seen that in many other bars. The interior of the bar is extremely stylish and easily explains why the bar has been around for a while and still rises in popularity.
Address: No. 39-1, Lane 205, Section 4, Zhongxiao East Road, Da'an District, Taipei
6. Indulge Experimental Bistro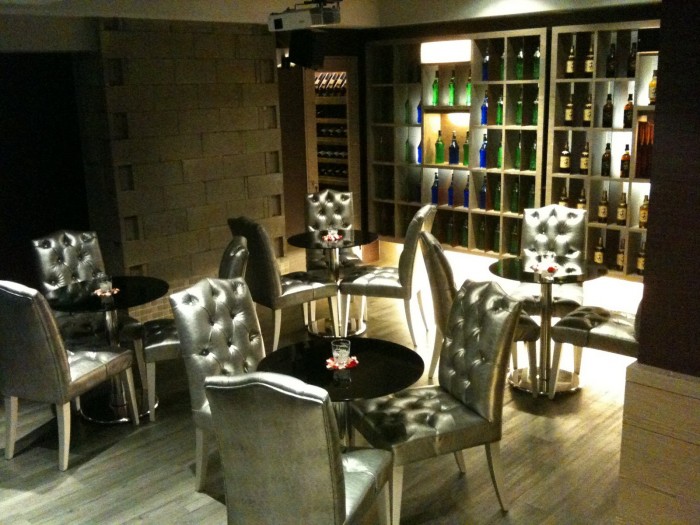 Image credit: Indulge Experimental Bistro
Excuse the rather clunky name, as the drinks and food are just awesome. Hidden in a small side alley next to Zhongxiao MRT station, the Indulge bar is helmed by world-class bartenders. What caught my immediate attention was their modernised version of the Moscow Mule. Besides homemade ginger beer, they make it fruitier with guava juice. Another signature that is really worth trying is the Scent of Woman cocktail. Have you ever had sauvignon blanc infused vodka? Well I haven't. Although slightly sweet due to the ginger lily syrup, the cocktail was definitely worth my money.
Address: No. 11, Lane 219, Fuxing South Street, Section 1, Taipei