Whether 2016 has gotten you way down in the dumps, or it's been one of the best years you've had, it's time to bid your goodbyes to this helluva ride and welcome 2017 with arms wide open. Here are 10 places in Singapore, from great parties to fireworks-viewing locations, for you to do just that this New Year's Eve.
Guilty Pleasures, OverEasy Orchard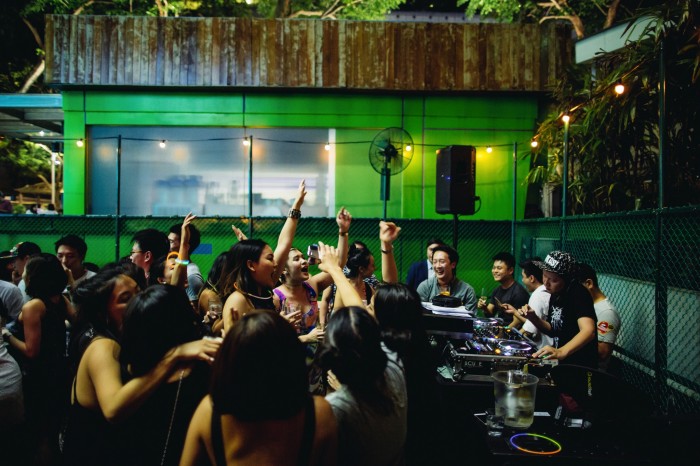 Image credit: OverEasy
The other 364 days of the year, OverEasy is that good ol' American Diner we turn to for the ultimate comfort food. But this coming 31 Dec 2016, party it up in a way you've never before with OverEasy's Guilty Pleasures session, which doubles up as a shameless sing-along sesh to your closeted favourite 90s hits (think Madonna and Backstreet Boys). Ignore the title – it's minimum guilt for maximum pleasure on this one.
Price: free
2017 Lai Liao, Loof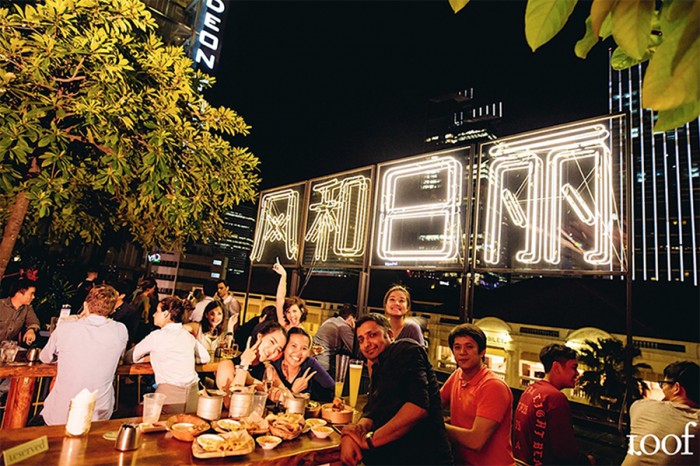 Image credit: Loof
This looftop bar is all about the local twist – from its all-time classic Bak Chor Mee Grilled Cheese and Chili Crab Waffle Fries, to shots you'll never find elsewhere including Mama Shop, Feng He Ri Li and Tom Yum Soup.
Come New Year's Eve, Loof takes it off from just the menu as it hosts 2017 Lai Liao, inviting you and your kakis to usher in the new year by chorusing '2017 lai liao!!!!' when midnight strikes. As promised by Loof, you will confirm have a happy start to the new year.
Price: from $35/pax inclusive of two drinks, bestman balloons and confetti
GMAX/G5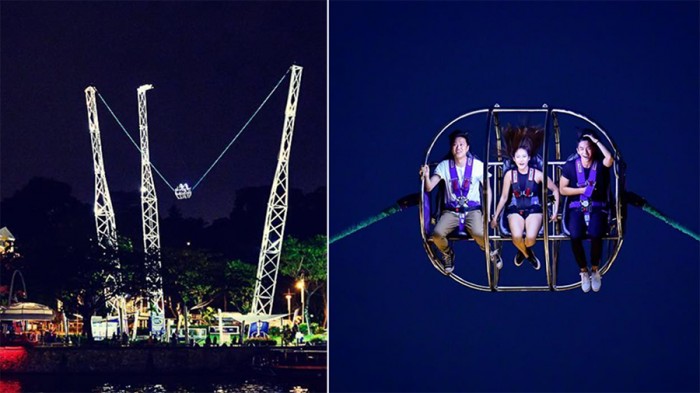 Image credit: gmaxgx5sg
If raving or fireworks-watching isn't quite your thing, another way to ring in 2017 in style is to celebrate it while catapulted mid-air. There's really nothing quite like counting down while you're spinning 60 metres above ground and yelling in exhilaration. You might even catch a glimpse of the fireworks display (albeit in haphazard flashes) if you time your ride properly.
Price: from S$35/pax
Siloso Beach Party, Beach Station Sentosa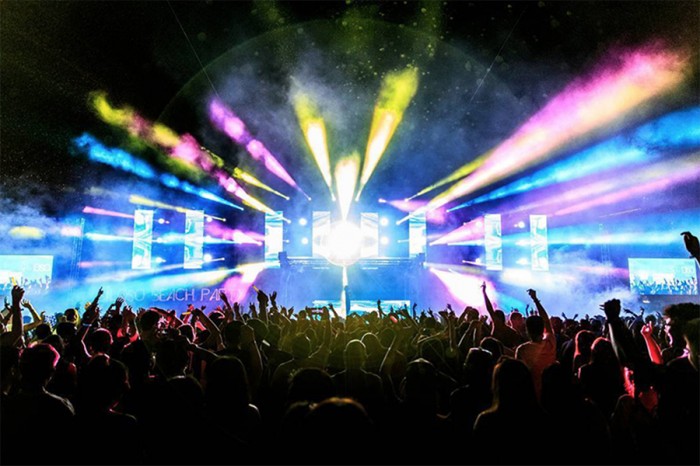 Image credit: Sentosa
No explanation needed for this dawn to dusk party. If there's one place that knows how to throw a paradisiacal beach bash, it's this. Reigning the beach party throne for the 10th year this time, Siloso Beach Party will be rounding up 2016 on an all-time high with sandy dance floors, pulsating beats, a crowd-pleaser giant foam pool and of course, a dazzling fireworks display at the stroke of midnight.
Price: from S$48
Yacht party aboard Royal Albatross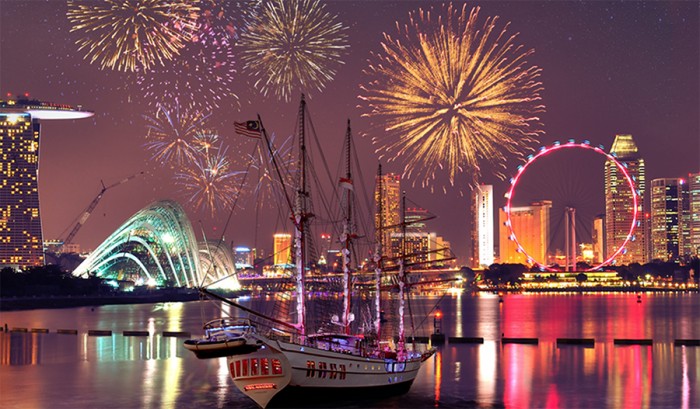 Image credit: Royal Albatross
If you got that extra cash to burn before the year ends, indulge in the most luxurious of all countdown parties aboard Royal Albatross, which will be departing from Resort World Sentosa towards Marina Bay, granting you the sweetest spot to catch the midnight fireworks. As you cruise along against 2016's last night sky, there'll also be live performances, free flow canapés, pizzas and champagnes.
Go forth and splurge – you deserve the royal treatment after working hard all year.
Price: S$695/pax
Beach BBQ and Party, Coastes and Sand Bar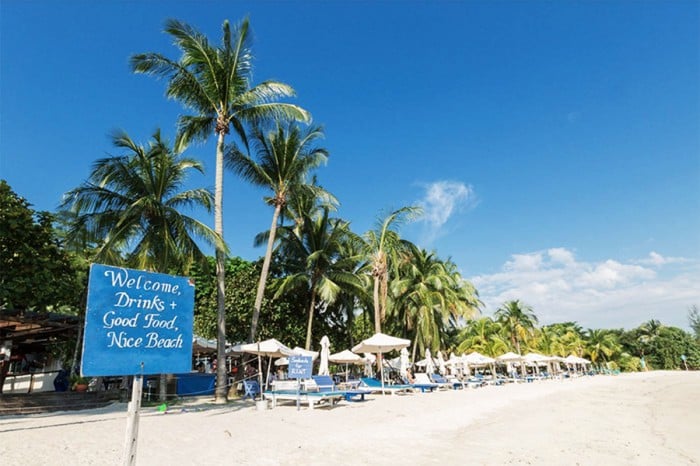 Image credit: Coastes
If food is the way to your heart, then this is the one place you need to spend your last night of 2016. Nestled along the picturesque stretch of Siloso Beach, Coastes and Sand Bar are a couple of laid-back, family-friendly beach bars that aren't just pretty in the day, but also make the perfect spots for a night of chilling with a drink or two.
This 31 Dec, Coastes and Sand Bar will be hosting a massive beach barbeque party with a buffet spread of grilled seafood, meats and more. Feast, dust off your (sandy) dancing feet, party the night away under the stars.
Price: S$70nett/adult, S$35/child
Forward, kyō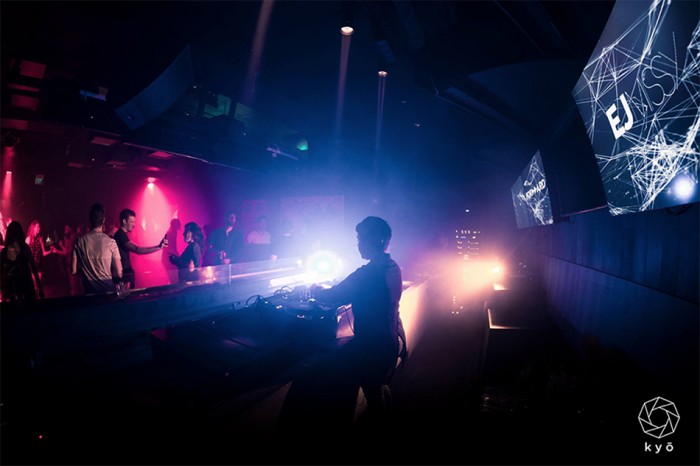 Image credit: kyo
Beach parties and fireworks too corny for you? Then head to kyō, one of Singapore's most popular underground clubs, for a night of unfettered revelry away from the hordes of party goers at the usual downtown spots.
Price: S$28/pax (non-member) inclusive of two drinks
Countdown at 12, Wave House Sentosa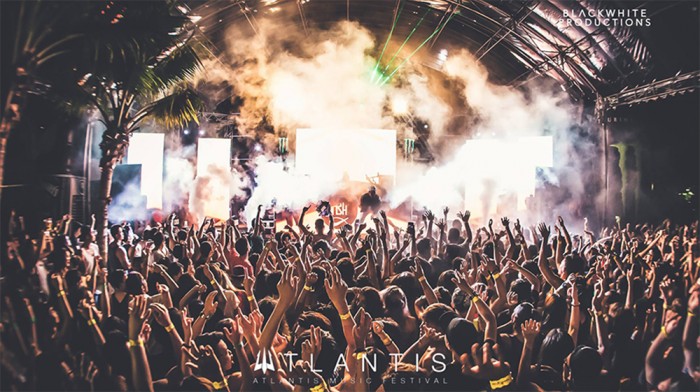 Image credit: Blackwhite Productions
If you really want a bang for your buck this New Year's Eve, head to the 12-HOUR FREE FLOW countdown party over at Wave House Sentosa. No, your eyes aren't fooling you. The DJ acts aren't the only thing running non-stop from 6am to 6pm – drinks are on the house for the whole 12 hours too! And for just S$50, we say this revelry is worth every dollar.
Price: S$60/pax
Helix Bridge
Ideally situated right beside the floating platform, the Helix Bridge offers an unobstructed view of Marina Bay, perfect to catch the fireworks. And our favourite part of it all? It's free!
Price: free
Cable car ride over Faber Peak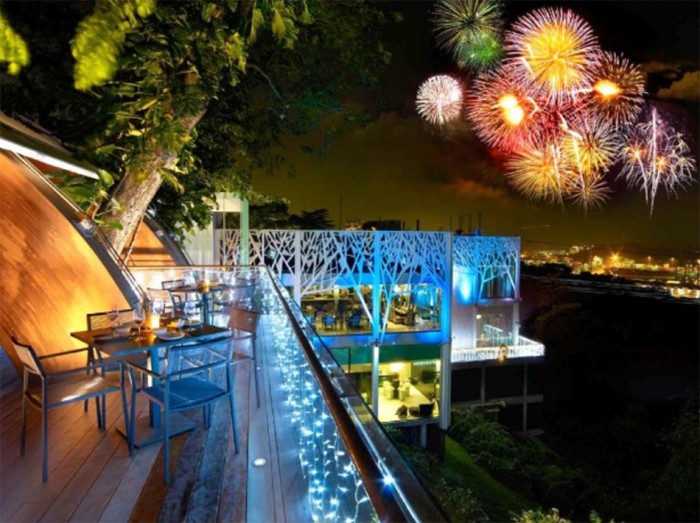 Image credit: Faber Peak
Another option for the crowd-shunners, Faber Peak boasts an alternative hilltop New Year's Eve celebration. You may be far, far away from where all that party movement is, but with a private cabin, desserts and champagnes, and an unrivalled close-up view of the midnight fireworks as you're in the air, we say this version of a New Year's party sounds pretty damn amazing.
Price: from S$488/cabin of 6 pax