The one thing that travellers fear the most when going on vacation is to lose their belongings. Nothing takes the fun away more than realising you've lost your wallet — or worse yet, your passport — in a foreign land.
Anti-theft backpacks are a good way to ward off thieving individuals. But with so many brands on the market right now, how do you know which one suits your needs the most?
Here, we break down a list of well-known anti-theft backpacks to help you determine which option you should bring along for your next trip to ensure a peace of mind.
Nomatic Backpack
The Nomatic Backpack started as a project idea on Kickstarter and Indiegogo, and managed to raise $2.9 million worth of funds. What makes it so desirable is the number of anti-theft functions it boasts, along with the versatility of the backpack.
Features:
Waterproof material

Lockable zippers

Retractable key leash

Multiple compartments

Contains a radio-frequency identification (RFID)-safe pocket, which prevents individuals from scanning your passport and credit card details
Price: USD200
Korin Design Clickpack Pro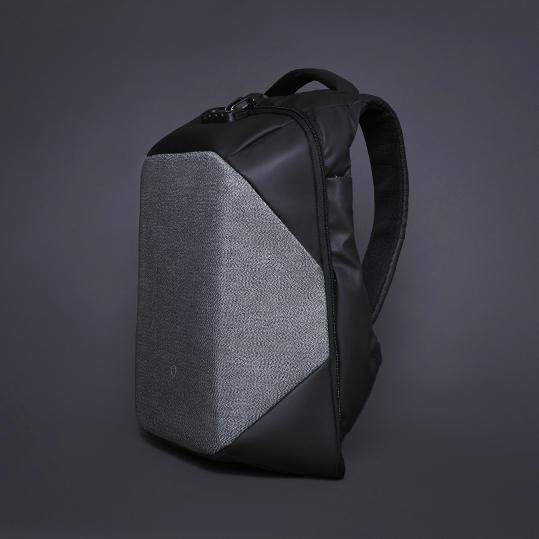 While a little on the pricey side, the Clickpack Pro is worth every cent. With slash-resistant material and a TSA lock, it would be difficult for pickpockets to get their hands on any of your belongings. The Clickpack Pro also has a retractable coil zipper so you never have to worry about setting your bag on the ground — just loop the coil zipper around your table or chair to secure it.
Features:
Slash-resistant material

Retractable coil zipper

RFID pocket

External USB charging port for charging on the go
Price: USD159
Pacsafe's Metrosafe LS250 Anti-Theft Backpack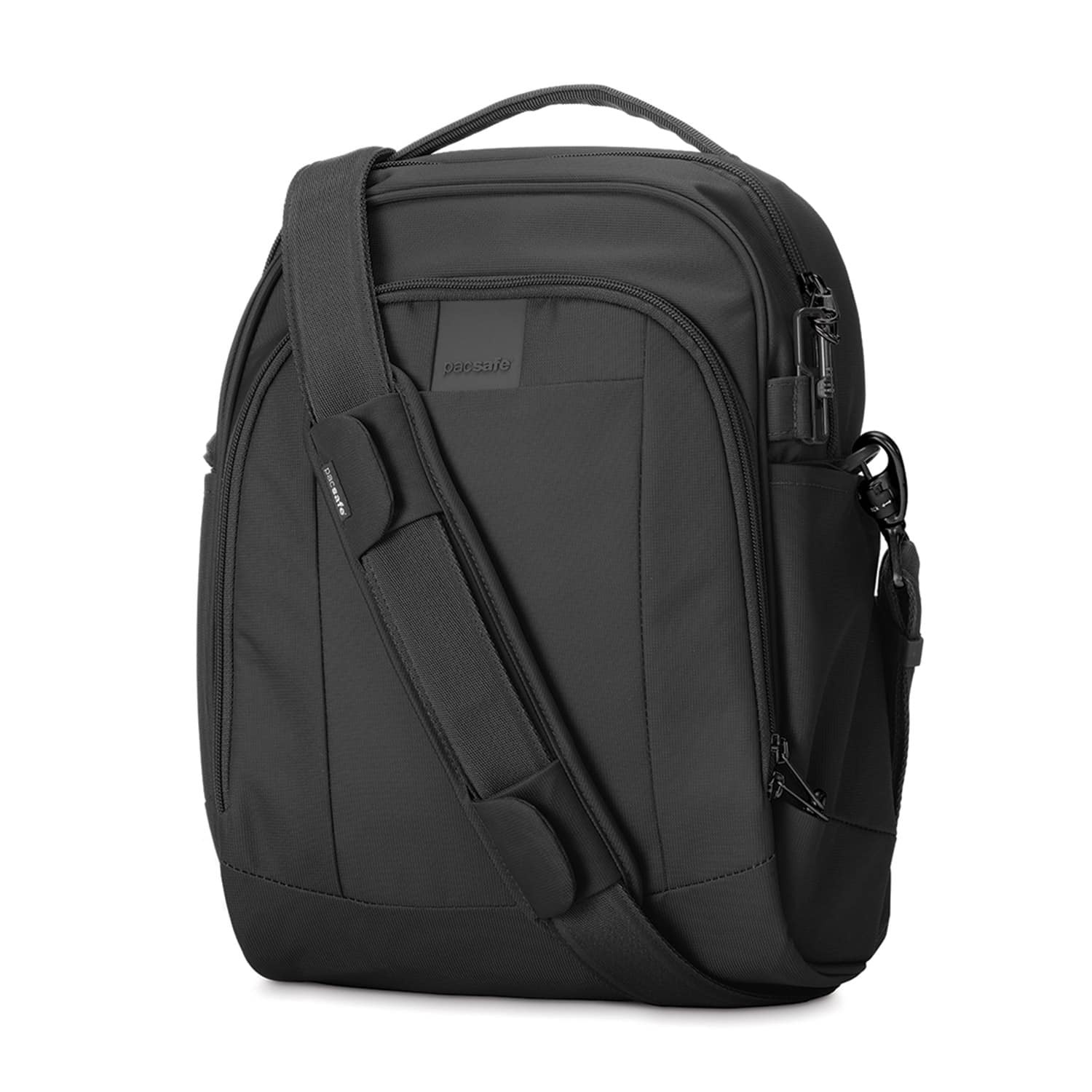 Pacsafe specialises in making anti-theft bags, so have no doubt that your belongings will be safe and sound if you decide to bring along their bags on your travels. The Metrosafe LS250 Anti-Theft Backpack is one of their more popular models. With their many anti-theft functions, you can't go wrong with this.
Features:
Made of RFID blocking material as well as slash-safe material

Has TurnNLock

™

security locks and Lockabout

™

security clips

Able to fit a 11" notebook

Has internal attachment points for wallet and keys
Price: US89.95
Travelon Anti-Theft Urban Incognito Backpack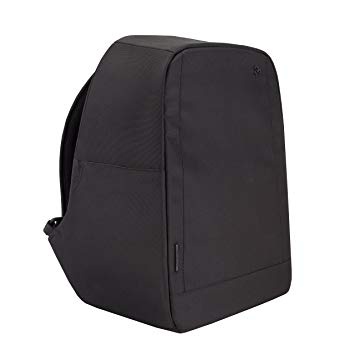 Another brand specialising in anti-theft bags, Travelon is a great choice if you're looking for a sturdy backpack that is able to keep your belongings safe while you travel All of their backpacks include anti-theft features such as a RFID pocket, a tethered key clip, and slash-resistant straps. There are many designs to choose from, though the most functional one would be the Anti-Theft Urban Incognito Backpack.
Features:
Slash-resistant body panels and shoulder straps

RFID blocking pocket

Padded pocket that is able to fit a 15.6" notebook

Separate pocket for a tablet and drop pockets for cables and other devices

Made of water and dirt-resistant fabric

Tethered key clip with LED light
Price: USD105
XD Design Bobby Original Anti-Theft Backpack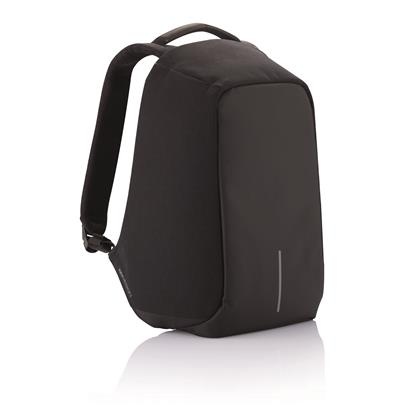 XD Design also came out with an anti-theft backpack that offers the same anti-theft features, if the other designs don't suit your taste. Like the other backpacks, the Bobby Original Anti-Theft Backpack is made of a cut-resistant and water-repelling fabric. It currently comes in two colours, black and red. The backpack is able to fit both a 15.6" notebook and a 9.7" tablet. If that is not enough, XD Design has a slightly bigger version of the backpack — Bobby XL Anti-Theft Backpack — that can hold a 17" laptop and a 12.9" tablet.
Features:
Cut-resistant

Water 

repellent

Hidden zippers and pockets

Integrated USB charging port

Shock-proof compartments
Price: USD95
Matein NTE Laptop Backpack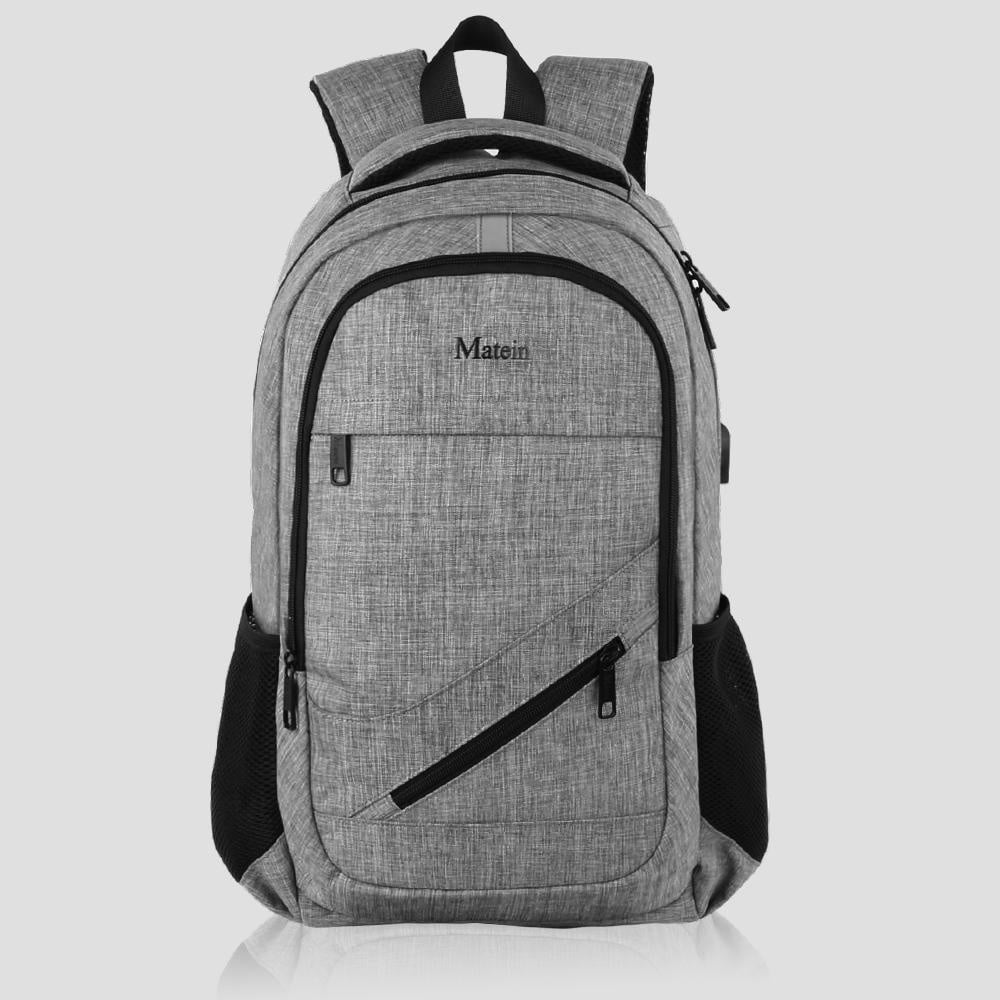 If the previous backpacks on this list are out of your budget, Matein also has some affordable options for anti-theft backpacks. One such example is their NTE Laptop Backpack, which includes a RFID pocket as well as a USB charging port.
Features:
Water resistant

RFID pocket

USB charging port

Anti-theft zippers (with hook)

Able to fit a 15.6" laptop
Price: USD46
Tzowla Travel Laptop Backpack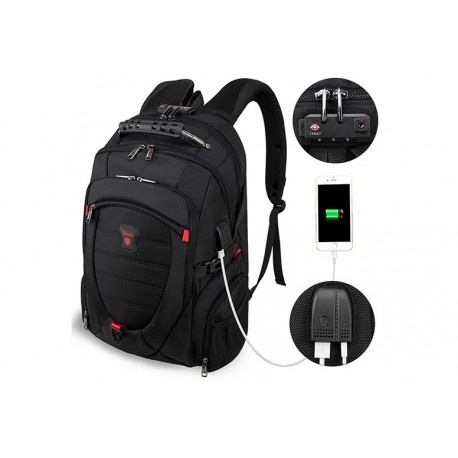 Another backpack offered at a similar price is Tzowla's Travel Laptop Backpack. Though it does not offer a RFID pocket, the backpack has a combination lock in place to prevent others from unzipping your backpack easily. It is also able to hold a 17" notebook, which some may appreciate. Additionally, the bag also has an external USB charging port for convenient charging on-the-go, as well as a headphone jack.
Features:
Water resistant

USB charging port and headphone jack

Comes with a combination lock

Able to fit 17" notebook
Price: USD49
So there you have it! These are some of the best anti-theft backpacks on the market, with a range of prices and functionalities. If you want to travel with peace of mind, anti-theft backpacks are the way to go!