Theme parks are worth at least one visit each year, whether you're screaming your stress away or rewarding yourself with some good ol' fun. It's never too early to start thinking of theme parks to go to, even if we're just a few days into 2018! Here, we've put together a list of theme parks and rides in Asia opening this year. That's right – your options just expanded! And don't worry, you'll find something to enjoy even if you're weak at heart.
1. Final Fantasy XR Ride at Universal Studios Japan
Calling all Final Fantasy fans: make sure to check out the limited edition Final Fantasy XR ride at Universal Studios Japan's annual Universal Cool Japan event, where visitors get to experience attractions based off popular Japanese cultural and entertainment icons – for a limited time period! The ride plays with virtual reality, inviting visitors to a thrilling panoramic adventure into the world of Final Fantasy. If you're curious, the lineup of attractions for the first half of 2018 also includes Detective Conan and Monster Hunter. Don't miss out on this one-of-a-kind opportunity plus a fun-filled day trip to the main USJ theme park after!
2. Ant Man Experience at Hong Kong Disneyland
You've fought alongside Iron Man against the evil organisation HYDRA and now it's time to shrink into bug-size and team up with Ant-Man and The Wasp in their biggest mission yet! Hong Kong Disneyland is one of the few theme parks in Asia to have an official Marvel-themed attraction on its grounds; this means if you're a superhero geek, you probably want to pay this place a visit! The Ant-Man ride is expected to open by July 2018, when the Wasp feature film hits the theatres. Why not head over for a year-end holiday and discover the marvel-ous experience for yourself?
3. 20th Century Fox World at Resorts World Genting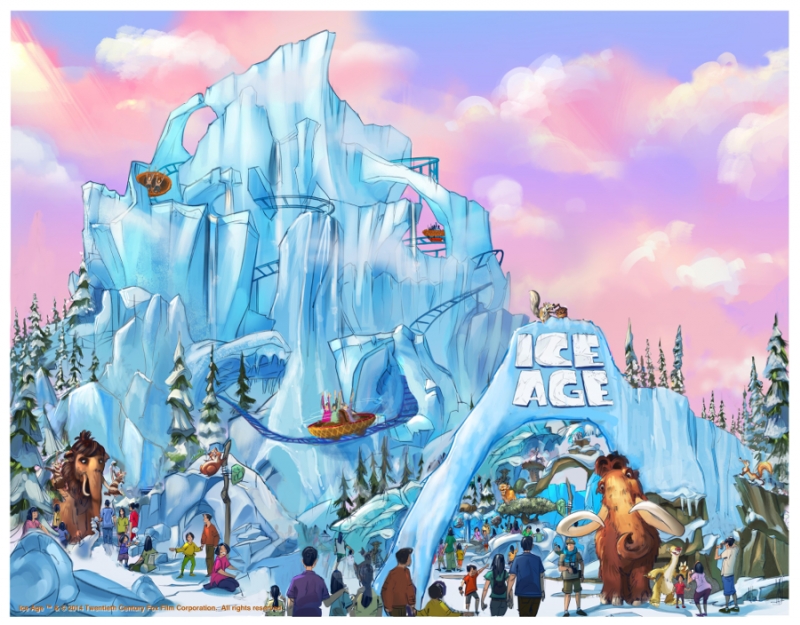 20th Century Fox is one of the world's leading film studios – some films produced by them include Titanic, Planet of The Apes, A Night At The Museum, and Ice Age! Now imagine if you could step into the worlds of these films: you could explore the apocalyptic world dominated by apes, or even experience what it's like to be on the Titanic as it capsizes. Well, you don't have to imagine it – not at 20th Century Fox World in Genting Highlands, where you could discover rides and attractions based off top Hollywood blockbusters! The theme park is set to open by the end of 2018 (initial plans to open by 2017 were shelved as the place is still under construction), and is conveniently located within Resorts World Genting.
4. Rex's Racer at Shanghai Disneyland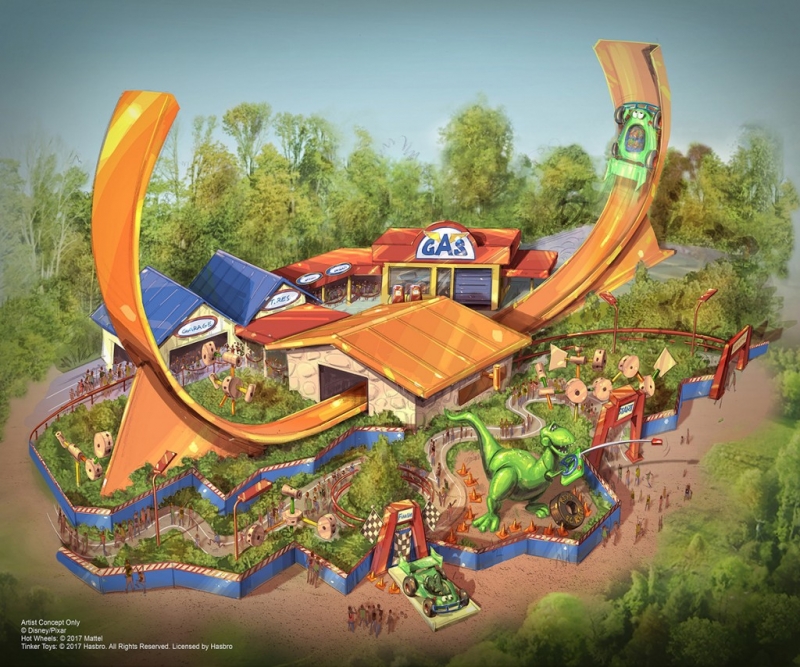 Don't miss Rex's Racer if you're a huge adrenaline junkie because this rollercoaster is bound to give you a hair-raising experience. Visitors get to sit in RC Racer as Rex controls the car, accelerating it back and forth at thrilling heights – even pausing at its highest point at a 90° angle! The ride will be one of the three attractions at Toy Story Land, set to debut in Shanghai Disneyland by summer 2018. So once you're done with Rex's Racer, check out Woody's Run-Up and Slinky Dog Spin for more fun with Woody, Buzz, and your favourite Toy Story friends!
5. Warner Bros. World Abu Dhabi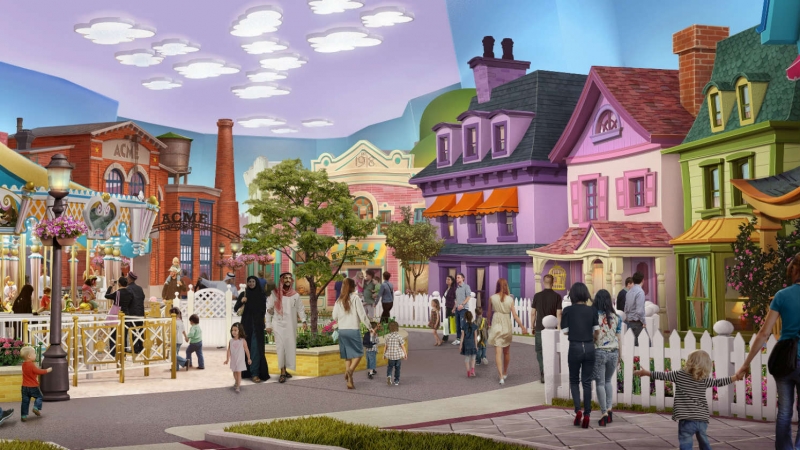 Warner Bros. World Abu Dhabi is what your five-year-old self's dreams are made of: a theme park revolving around your favourite childhood cartoons like the Flintstones, Tom and Jerry, and the Looney Tunes gang! In fact, add Scooby Doo and the Justice League to the list. There'll be six themed zones with 29 different rides and various live entertainment and attractions. What's more: this fully indoor park is only 15 minutes away from Abu Dhabi International Airport, and 50 minutes from Dubai.
Have you figured out which theme park or ride you're going to add to your bucket list? It's okay if you're still thinking about it – we get that it's a tough decision to make, considering all five choices are superb in their own way! Whichever you choose to go with, we hope you'll have an awesome time.