Taking in Barcelona's architectural gems is certainly a must; what with its slew of intricate structures brimming with exquisite colours and surreal designs — most of which were designed by the famous Antoni Gaudí. A pioneering figure in Catalan Modernism and Art Noveau, many of you have likely (at least) heard of his iconic works like La Sagrada Família and Park Güell! 
But here's something that any jet-setting design enthusiast would be thrilled to hear: You can soon rent Casa Vicens, aka the very first Antoni Gaudí house, for a one-night-only stay! Bookings via Airbnb will start on 12 July 2021. And with Spain now open to many vaccinated travellers, there's no excuse why you shouldn't take this opportunity.
What you need to know about Casa Vicens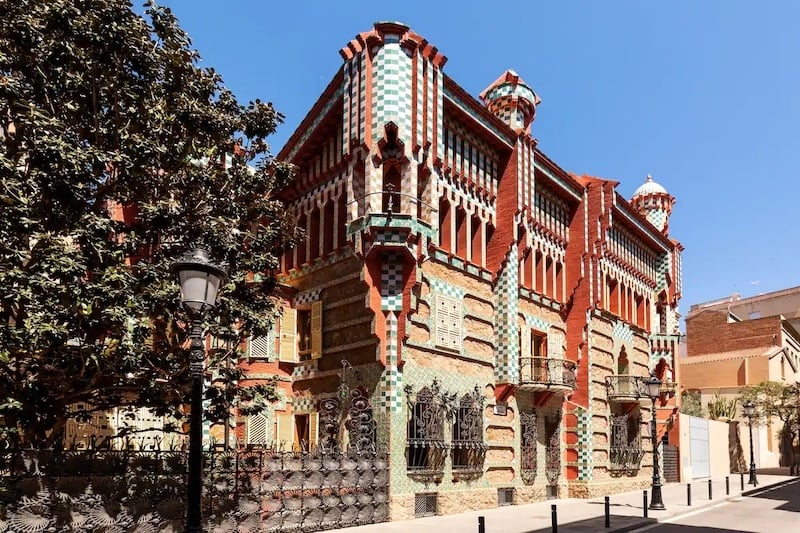 Built between 1883 and 1885, Casa Vicens was the first-ever masterpiece by Gaudí. It was originally a summer house for a local family after which the home is named. It also happens to be one of the first buildings of the Art Nouveau movement, and features a blend of Moorish and neoclassical forms. 
You'll find this lavish home along the busy Carrer de les Carolines. It served as a private residence up until 2014, when it opened to the public as a museum. And in fall 2021, Casa Vicens will temporarily close its doors for two lucky folks who can book it before anyone else does! 
In short: One pair of guests will get to live in this Antoni Gaudí house for 24 hours. How cool is that? Anyway, here's everything else you need to know…
How to book this Antoni Gaudí house on Airbnb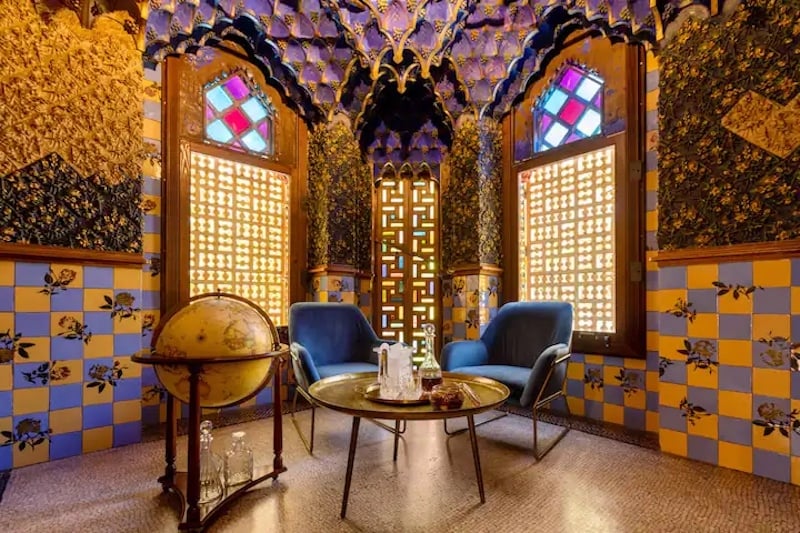 Make sure to visit the Casa Vicens Airbnb listing this 12 July at 4p.m. Central European Summer Time. (That's 10p.m. in Singapore, by the way.)  Bookings are on a first-come, first-served basis. So, make sure to keep your typing fingers alive and alert by then! 
Oh, and did we mention that this luxurious experience for two only costs €1 (approximately S$1.60)? We kid you not. Just make sure that you and the person you're bringing along live in the same household, as part of the place's COVID-19 guidelines. 
What to expect from this Airbnb experience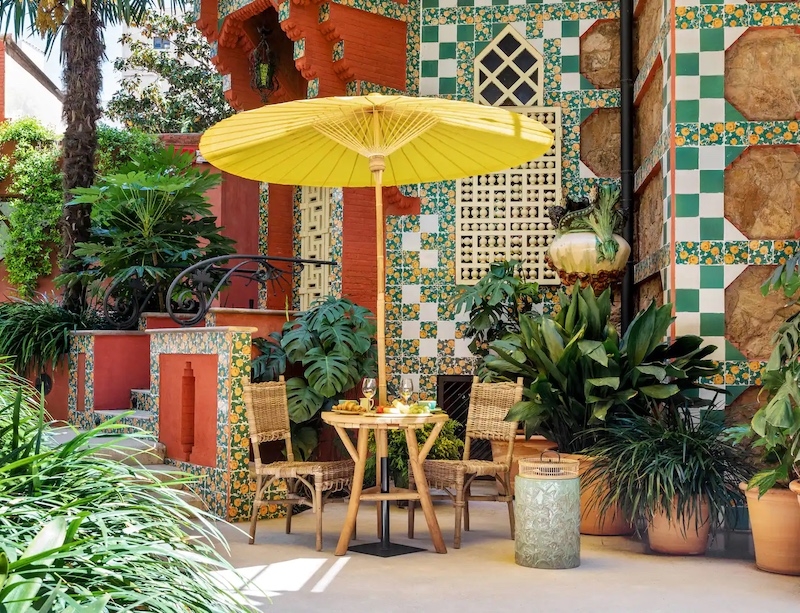 Let's say you and one travel buddy turn out to be the lucky pair. (*Manifest.*)  
Your stay will start with a tour from Airbnb host, Emili, who was part of the team that transformed Casa Vicens into a museum! Not only will you get an exclusive tour, but you'll also get to learn more about its history and restoration. And as mentioned, you'll get to have this Antoni Gaudí house all to yourselves! 
"We are excited to give guests the opportunity to experience this house as Gaudí designed it — as a nature oasis," he said.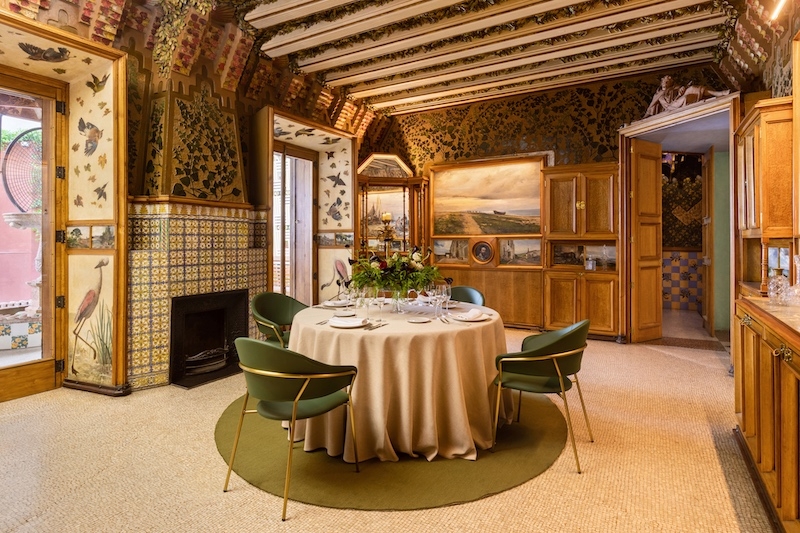 Your tastebuds will also be in for a treat with a Gaudí-inspired Michelin star dinner — complete with stunning decor that you'll need to see to believe. Afterwards, enjoy a nightcap at the splendid smoking room, before retiring to the "most private of spaces":  the Vincens' master bedroom.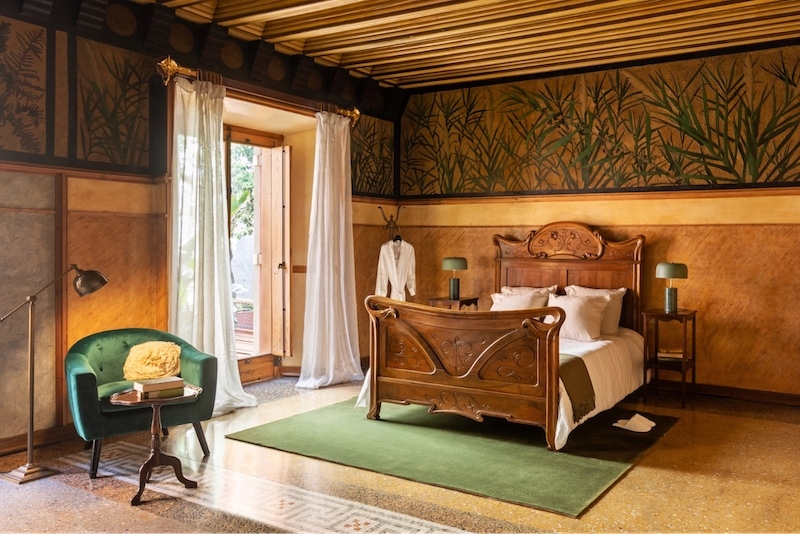 Finally, wake up to an authentic Mediterranean breakfast in a lush private garden setting. How's that for getting to live like Spanish nobility in one of Europe's most dazzling homes?
Also read: 19 Awesome Things to Do on Your First Trip to Barcelona
We're certainly excited for whoever is lucky (and fast) enough to snag this fantastic Antoni Gaudí Airbnb! 
Check out other amazing Airbnbs in Barcelona here. 
---
All images are credited to Airbnb.