Don't we all wish we could travel frequently? If you can't shake off the travel bug, accumulating airline miles is a smart way of satisfying your perpetual wanderlust! While you spend on your credit card, miles accrued will eventually allow you to redeem flight tickets. Yes, your dream destination might literally just be a few steps away once you've gathered a substantial amount of miles!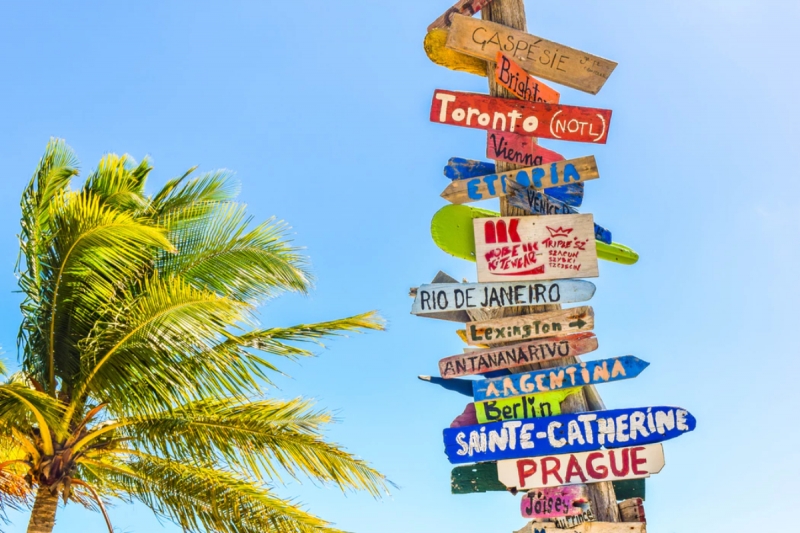 The next question beckons: how many miles do you need to enjoy a quick getaway to Hong Kong? Or how many miles are you short of from flying to Barcelona? If you're craving for a much-needed beach vacation, you'd probably want to know the total number of miles needed to visit Bali or the pristine islands of Maldives!
This nifty guide will be useful for you to gauge the number of miles required to travel to your dream destination. In a nutshell, the further the destination is from Singapore, the more miles you'll need!
And the one Credit Card you should get to kickstart your journey on miles accumulation? We highly recommend the
American Express® Singapore Airlines KrisFlyer Credit Card
.
Grab this Card and enjoy a first year fee waiver along with a plethora of other superb benefits, such as sign-up bonuses and seamless conversion of KrisFlyer miles. As long as you are 21 years of age (or 18 years for Supplementary Card applicant) and have a minimum income of S$30,000 per annum, this Card can rightfully be yours.
From 15,000 miles to a whopping 76,000 miles, discover where your Krisflyer miles can take you to today! Don't forget to use this handy miles calculator when you're planning for your next trip.
15,000 Miles: Return Economy Class Flight To Bali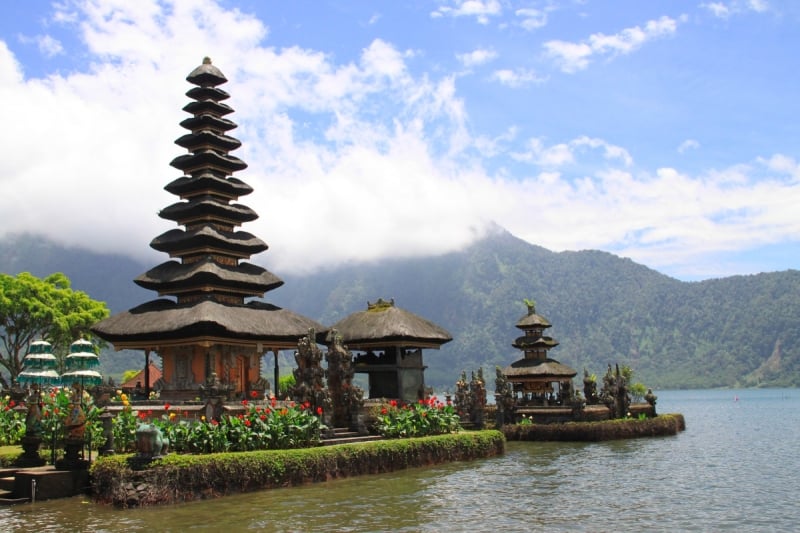 Bali has always been a perennial favourite thanks to its unending list of idyllic beaches, unique cultural experiences and stunning accommodation options (hello infinity pool villas!). This tropical paradisiacal beach destination attracts throngs of visitors worldwide from culture buffs and sun worshippers to party animals who absolutely love the vivacious nightlife.
Spend time indulging in Kuta's endless shopping opportunities or laze your afternoon away at a cool beach bar in hip Seminyak. Alternatively, take time to explore Ubud and witness the terraced verdant rice fields first-hand. Feeling peckish? The culinary scene here is booming with a dizzying array of new cafés sprouting up regularly. Time to start packing and get exploring!

And the best part? What if we told you that you can redeem a return Economy ticket to Bali within 3 months? Sounds too good to be true? Well, sign up for the
American Express Singapore Airlines KrisFlyer Credit Card
today and you'll be on your way to your dream holiday in Bali!
You will receive a bonus of
5,000 KrisFlyer miles
when you charge to your Card for the very first time. In addition, you can earn an additional
2,000 KrisFlyer miles upon first spend
if you
apply online for the Card
by
30 June 2018
. If you spend S$2,000 in the first 3 months upon Card approval, you will be awarded with yet another
6,000 KrisFlyer miles
. And that's just referring to the bonus; you still earn a basic amount of
2,200 KrisFlyer miles
from that same amount of S$2,000 spent!
That's a whopping
15,200
miles without much work, and that amount of miles can get you a return Economy Class ticket to Bali. It's that simple. And you won't even have to pay any conversion fees!
25,000 Miles: Return Economy Class Flight To Hanoi
There are numerous reasons why you should visit Vietnam's enigmatic capital. From ancient citadels and awe-inspiring Buddhist temples to sprawling markets, Hanoi offers something for everyone to enjoy. Whether you are haggling at the busy streets of Hang Dao or soaking in breathtaking panoramas from the expansive Ba Vi National Park, there are lots to see and do.

Explore the delectable Vietnamese culinary scene too and tuck into authentic beef pho, Bun Cha (grilled pork and noodles) and Banh Mi (baguette sandwich). Savour the tantalising blend of each dish and relish the flavoursome broth. While you're there, be sure to sample Hanoi's morning brew too, colloquially known as Bia Hoi.
30,000 Miles: Return Economy Class Flight To Hong Kong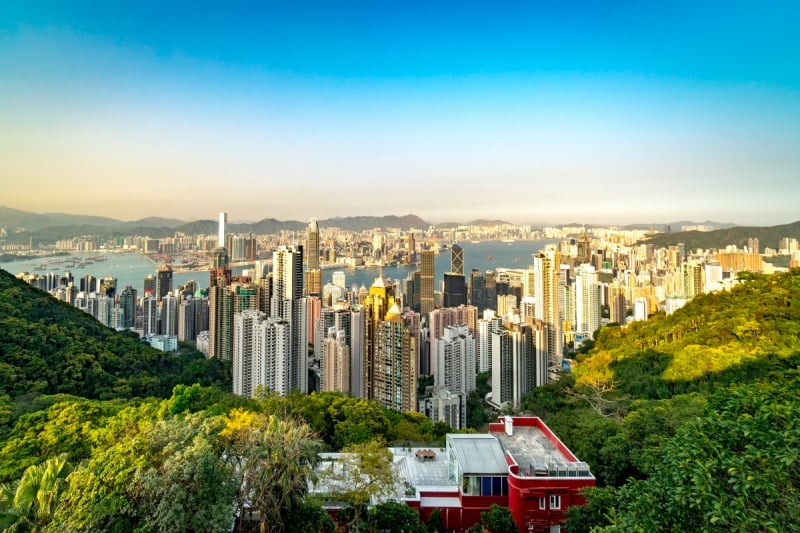 This family-friendly destination has something for everyone! Hong Kong Disneyland will bring out the inner kid in you while the labyrinth of shops and night markets will leave you spoilt for choice. Victoria Peak is another must-visit spot as you can soak in unparalleled views of the bustling metropolis courtesy of the superb vantage point.
Their excellent and convenient transportation network also means that you will be able to navigate with complete ease. Remember, you cannot leave Hong Kong without sampling some of the best dim sum in the world! Indulge in a scrumptious spread of fine Cantonese cuisine and let the lip-smacking dishes do the talking.
37,000 Miles: Return Economy Class Flight To Maldives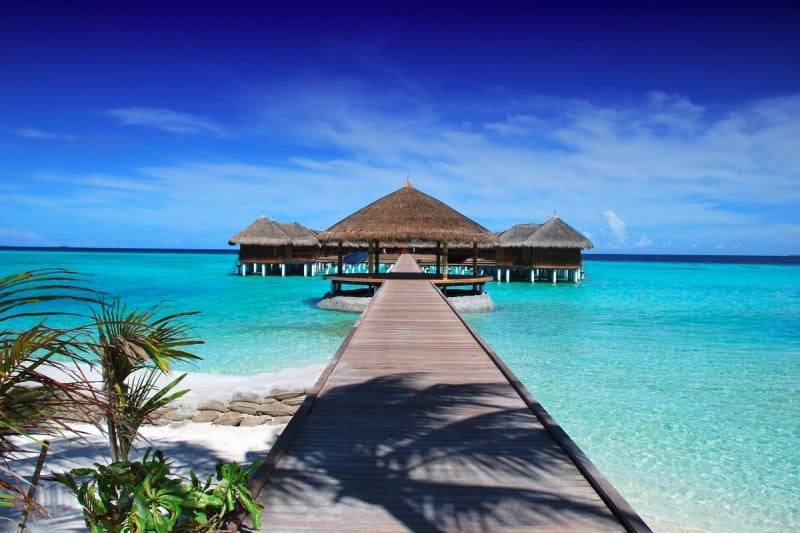 Comprising over 1,000 islands and a chain of 26 atolls, this highly sought-after tropical destination makes for a prime vacation spot. Hotels epitomise the definition of luxury and the crystalline waters are no doubt a breathtaking sight to behold. From world-class diving sites to blue lagoons and pristine beaches, the Maldives is perfect for embracing unparalleled tranquility altogether.
Whether you decide to explore the depths of the Indian Ocean or frolic in the cerulean seas, the Maldives is a destination like no other. Revel in the picturesque sights as you relax in your very own overwater pool villa. Sounds like paradise on Earth? You bet.
Your holiday feels even sweeter when you get to fly there for free, thanks to your accumulation of KrisFlyer miles! The
American Express Singapore Airlines KrisFlyer Credit Card
allows you to do just that and more.
There are so many ways you can start accruing miles with your spending:
Earn with your basic spending:
Earn

1.1 KrisFlyer miles for every S$1

spent on all your eligible purchases, with no cap
Fly with Singapore Airlines:
Earn

2 KrisFlyer miles for every S$1

spent on eligible purchases made on singaporeair.com, SingaporeAir mobile app, silkair.com and KrisShop (in-flight and online), with no cap
Use your card to pay for your Grab rides:
Be rewarded for your spend on Grab, enjoy 500 bonus KrisFlyer miles* on your first Grab booking

Earn

3.1 KrisFlyer miles for every S$1 spent

on Grab rides, up to S$200 each calendar month
Use your card on purchases made overseas:
Earn

2 KrisFlyer miles for every S$1

equivalent in foreign currency spent overseas, on eligible purchases during June and December, with no cap
Get more miles as you spend with your American Express Singapore Airlines KrisFlyer Credit Card, and score a trip while you're at it!
40,000 Miles: Return Economy Class Flight To Perth
Looking for other parts of Australia to explore other than Sydney and Melbourne? Then head to Perth, the capital city of Western Australia instead! Laidback and vibrant in its own way, Perth is dotted with beautiful beaches like Cottesloe, quaint little towns in the suburbs, lovely natural landscapes as well as world-famous wineries that you can find down in Margaret River.
Take a trip down to the port of Fremantle to soak up the chill vibes or if you'd like to go snorkelling and cycling, then board a ferry to Rottnest Island – which is famous for their friendly and lovable residents, the quokkas! For an unforgettable gastronomical experience, spend a few days in the spectacular region of Margaret River, exploring the plethora of wineries and enjoy lunch with a gorgeous view. Instagrammers, don't miss a trip to the Pink Lake in Port Gregory, a lagoon which has waters dyed a pretty pink hue. Western Australia is often said to be "boring" but take a closer look and you'll see that it truly has so much to offer.
50,000 Miles: Return Economy Class Flight To Cape Town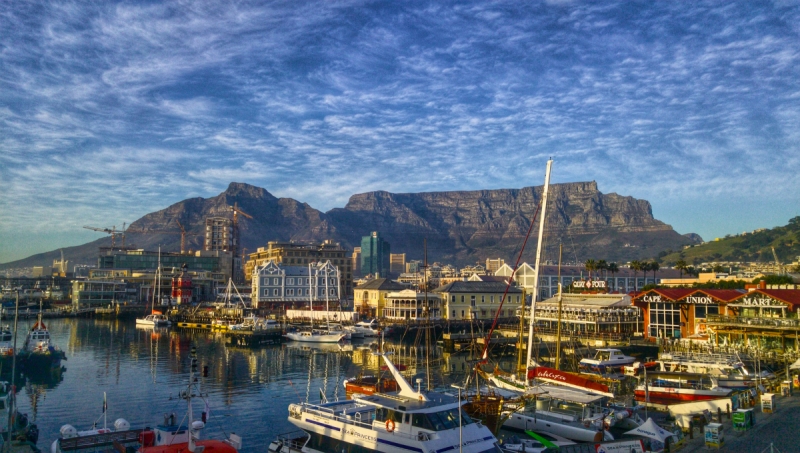 Cape Town is the beautiful capital and port city of South Africa! Peppered with breathtaking landscapes and geographical wonders at every turn, Cape Town certainly promises a feast for the eyes like no other. Some of the best places to visit? Start by taking the aerial cableway up Table Mountain and be awed by the amazing views there, as you take in the sights of the city sprawled below. Besides Table Mountain, travellers should also not miss trekking Cape Point, where you'll pass by charming seaside towns for lunch with a view, and Chapman's Peak.
History buffs definitely have to check out UNESCO World Heritage Site Robben Island, which was where former South African president Nelson Mandela was held as a political prisoner for 18 years. Epicureans can go on different wine-tasting tours where you can taste the best wines on offer. If you want to explore somewhere exotic, filled with gorgeous views, rich history and culture, as well as diverse wildlife, Cape Town is just the place for you.
Besides miles that can be redeemed for trips, there are other perks tied to your savvy American Express Singapore Airlines KrisFlyer Credit Card too!
Exclusive Singapore Airlines Travel Benefits:
Enjoy S$150 cashback on your Singapore Airlines flight purchase, with qualifying spend on your Card
Preferential rental rates for Portable Wi-Fi Routers by Changi Recommends:
Enjoy special rental rates from as low as S$4.65 per day
Complimentary travel inconvenience and travel accident benefits
Up to S$350,000 if you purchase your travel tickets with your Card
Fraud protection guarantee:
American Express will not hold you responsible for any unauthorised charges on your Credit Card, both online and offline
Special rates for travel insurance:
That's why this credit card is the ultimate travel companion! Not only do you get to accumulate KrisFlyer miles through your spending, you enjoy a variety of other travel benefits that allow you to travel with a peace of mind. Apply for one online today.
76,000 Miles: Return Economy Class Flight To Barcelona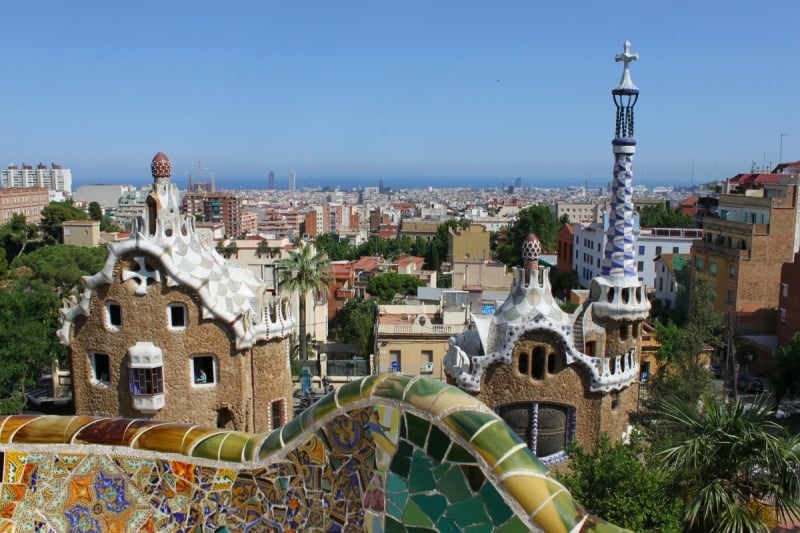 Home to 4.8 million people, Barcelona is a city in Spain that's constantly bustling. With over 2,000 years of history, this city is where vibrant culture and rustic charm intertwine. Spend your days exploring the different historical monuments, from the colourful Casa Batillò which was designed in 1904, to Santa Maria del Pi, a beautiful 14th-century Gothic church (check out those stunning stained glass windows!), and wrap it up at the grand Barcelona Cathedral.
Art enthusiasts definitely have to stop by the Picasso Museum as well as Park Güell where you can marvel at architecture of classic Art Nouveau style. Foodies, how can we forget about the mouthwatering Spanish cuisine here? Tuck into all the different types of tapas, seafood paella and tortillas. Oh, and don't forget to treat yourself to a crema catalana (sort of like a crème brûlée but with lemon in it)! With its enchanting architecture and glorious cuisine, get ready to let Barcelona wow you off your feet!
80,000 Miles: Return Economy Class Flight To New York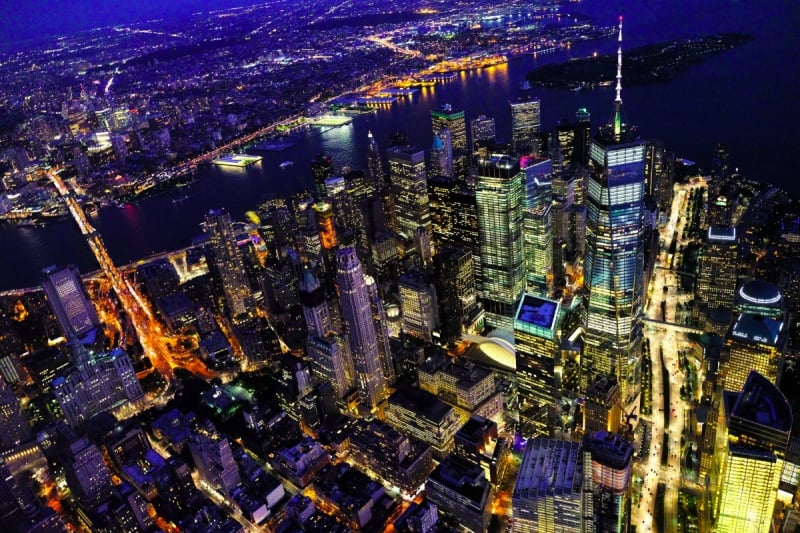 As one of the major financial and cultural centres in the entire world, The Big Apple needs no introduction. Welcome to New York, it's been waiting for you. Here you'll find iconic landmarks and shiny skyscrapers like the Empire State Building, Brooklyn Bridge and the Statue of Liberty.
Whether you'd like to wander through the alluring Times Square for an indulgent shopping spree and bask in the city lights, or spend quiet afternoons at the numerous museums here, there is truly something in New York for every kind of traveller. For a night to remember, catch a show on Broadway that will captivate even those who are not into theatre. Choose from dance and ballet to world-famous musicals and stand-up comedy – there are even family-friendly options like Frozen and Disney Classics! If you've been wanting to visit the United States of America, we can't think of a better place to start.
*The number of KrisFlyer miles required to redeem for an Economy Class return ticket is based on the number of KrisFlyer miles required for the Saver Award. Taxes, charges and fees are applicable in addition to the required redemption mileage and must be separately paid by the passenger in the applicable currency. Usage of KrisFlyer miles is subject to KrisFlyer Terms and Conditions.
Upgrade to American Express Singapore Airlines KrisFlyer Ascend Credit Card for even better perks!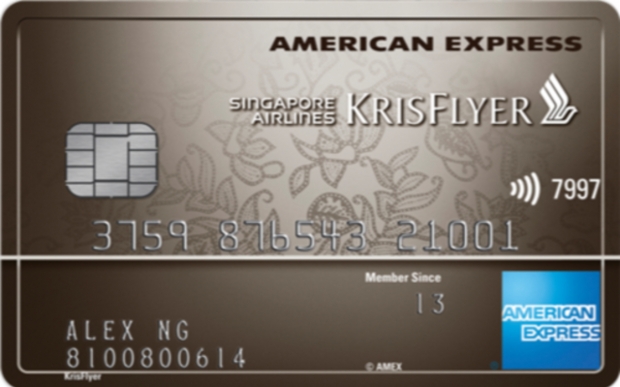 Do you hold an annual income of S$50,000 and above? If the answer is yes, you should upgrade to the American Express Singapore Airlines KrisFlyer Ascend Credit Card!
Revel in more exclusive privileges such as:
Higher miles earning rate –

Earn

1.2 KrisFlyer miles for every S$1 spent

on all your eligible purchases with your Card (with no cap), and

3.2 KrisFlyer miles for every S$1

spent on Grab rides, up to S$200 each calendar month.

Complimentary airport lounge access

–

4 complimentary access passes each year to any participating SATS Premier Lounge in Singapore and Plaza Premium Lounge around the world

Complimentary night stay annually at Hilton Properties in Asia Pacific

–

1

complimentary night at one of over 110 Hilton Properties in Asia Pacific and complimentary upgrade to Hilton Honors Silver membership tier

Exclusive Singapore Airlines Travel Benefits

– Enjoy an accelerated upgrade to the KrisFlyer Elite Gold membership tier and a Double KrisFlyer Miles Accrual Voucher, with qualifying spend on your Card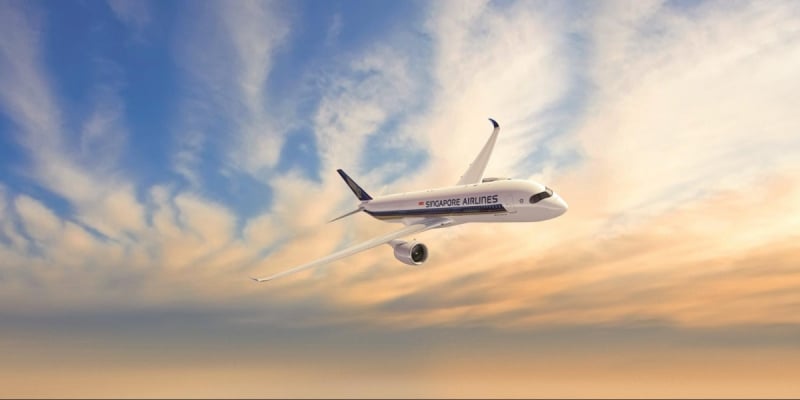 Plus, Singapore Airlines and SilkAir will have some exciting flight promotions coming your way soon. There's no better time to sign up for an American Express Singapore Airlines KrisFlyer Credit Card. Stand to accumulate more travel miles while you enjoy deals to travel destinations worldwide. You earn 2 KrisFlyer miles for every S$1 spent on eligible purchases made on singaporeair.com, SingaporeAir mobile app and silkair.com, with no cap.
The one-month promotional fare sale starts on 16th May 2018! Sign up for your American Express Singapore Airlines KrisFlyer Credit Card or KrisFlyer Ascend Credit Card and you'll be closer to that dream vacation.
---
Brought to you by American Express.