Hokkaido is well-known as one of the top places in Japan to savour what nature has to offer, providing a feast both for the belly and for the senses. Go on a spectacular journey around the west of the beautiful island bringing you across mountain peaks, steaming hot springs and deep-blue waters — not forgetting all the good food and cultural sights too!
Capture the beauty of Hokkaido!
Hop on a flight from Kuala Lumpur to Chitose with AirAsia — all-in member fares start from just RM499*!
You'll get more bang for your buck which allows you to experience more of what Hokkaido can offer.
*Booking period is from now until 9 December 2018. Travel period is from now until 30 June 2019.
So, without further ado, let's take a look at what the trip has to offer!
Day 0: Kuala Lumpur
Start off from Kuala Lumpur International Airport, where you'll board an overnight direct flight headed for Chitose Airport in Hokkaido.
Day 1: Chitose and Sapporo
Your journey will begin in Chitose — where after enjoying tax-free shopping at the sizeable Chitose Outlet Mall Rera and a hearty soba lunch at Komasobatei — you'll explore iconic sights such as snow-filled Odori Park from the top of the Sapporo TV Tower, the quaint Hokkaido Government Building and Nijo Fish Market.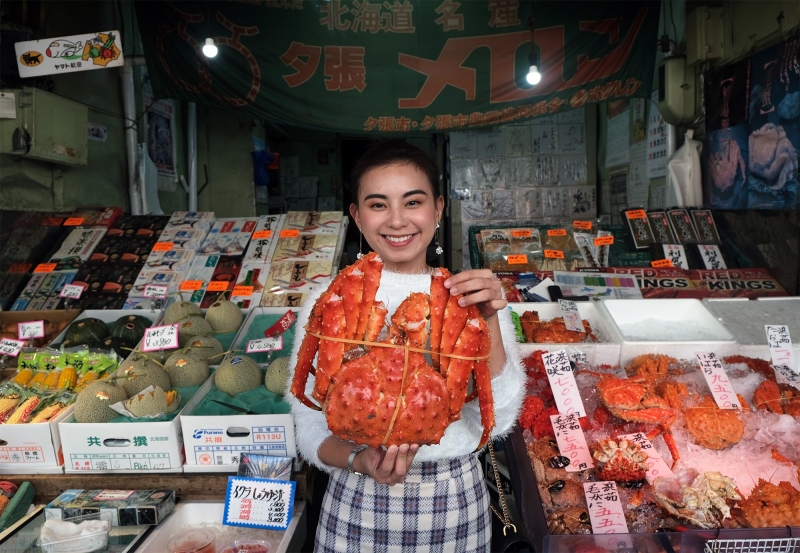 Dine like a Viking for dinner at Seafood Buffet NANDA, which puts forth the best seafood the region has to offer, before heading up Mount Moiwa to catch the night scenery at Lover's Sanctuary, considered one of Japan's most beautiful city night views.
The wide expanse of bright lights dotted against the dark night sky will be sure to evoke a sense of holiday cheer in you — a nice close to the end of your first day.
Day 2: Otaru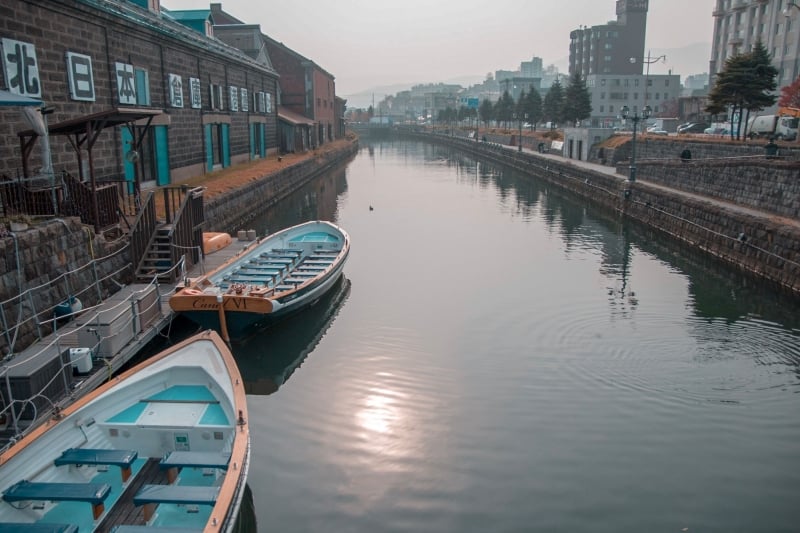 It's time to say goodbye to Chitose and Sapporo for now as you head up to Otaru. The first stop for the day would be Otaru Mosque, where you'll get a unique glimpse of Muslim life in Japan. Sail down picturesque Otaru Canal next, a boat cruise perfect for snapping pictures of snow-capped western-style warehouses — a scene reminiscent of countries further up north.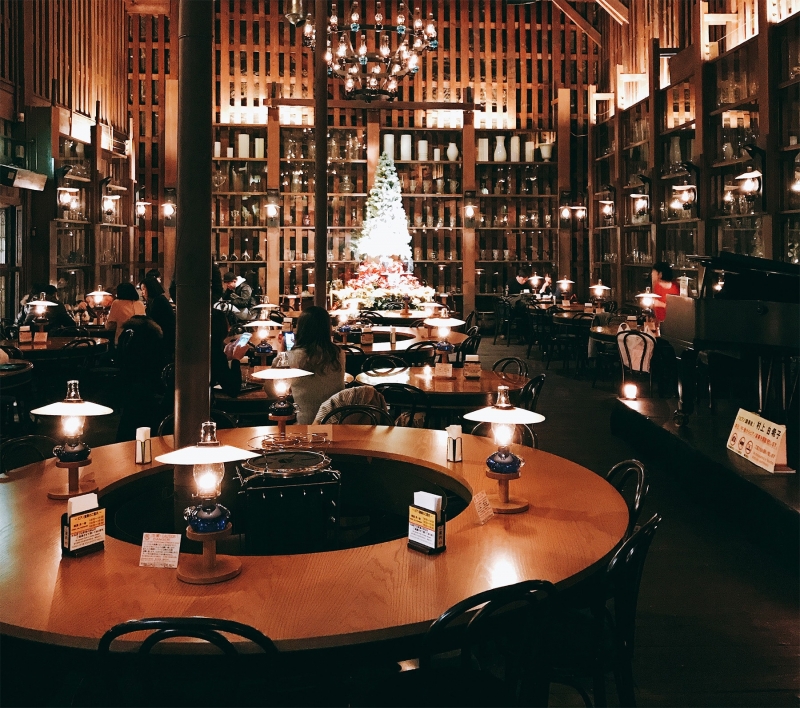 After lunch, head over to Kitaichi Glass where an age-old tradition brings forth ornate pieces of glassware ranging from cups and saucers to beautiful decorative pieces.
Give your ears a treat next as you explore the Music Box Museum, home to several music boxes, organs, phonographs and antiques of a bygone era, giving this place a mystical aura fitting of the several little twinkling boxes available for you to try and bring home.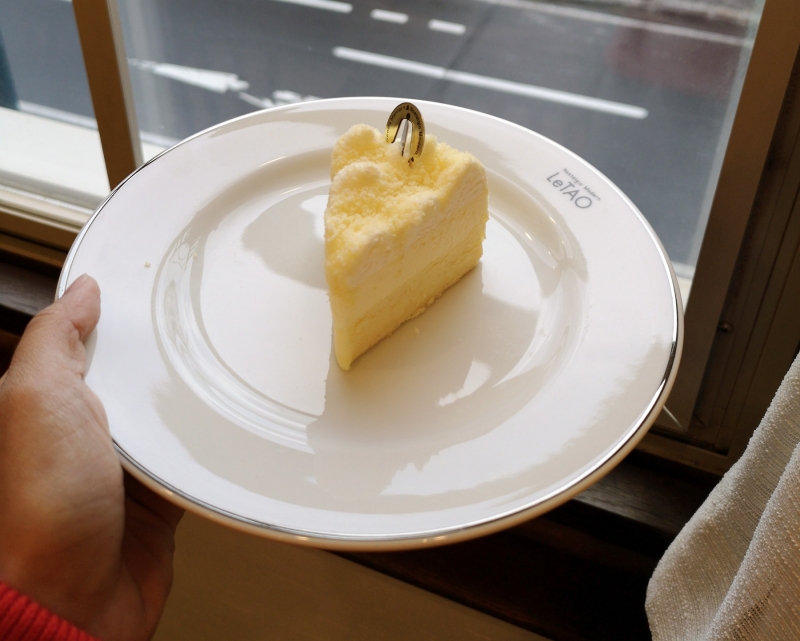 Spend the rest of your evening exploring Otaru City, and if your sweet tooth is craving for something sweet, head over to a LeTAO shop where you can feast on a wide variety of confectionery being sold.
Day 3: Onuma and Hakodate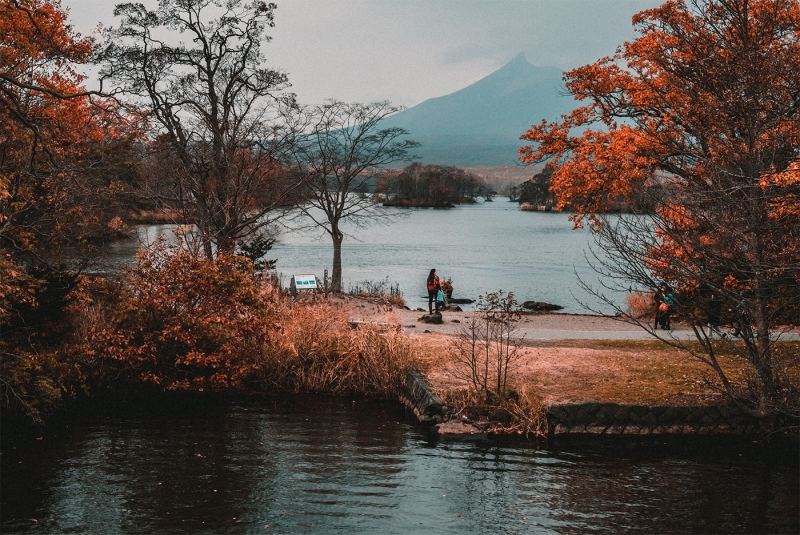 Onuma is the next destination on this journey, where you'll embark on a cruise through the vast Onuma Quasi-National Park. Snap photos of snow-covered landscapes and migratory birds against the backdrop of Mount Komagatake as you travel down the one of the park's sizeable lakes.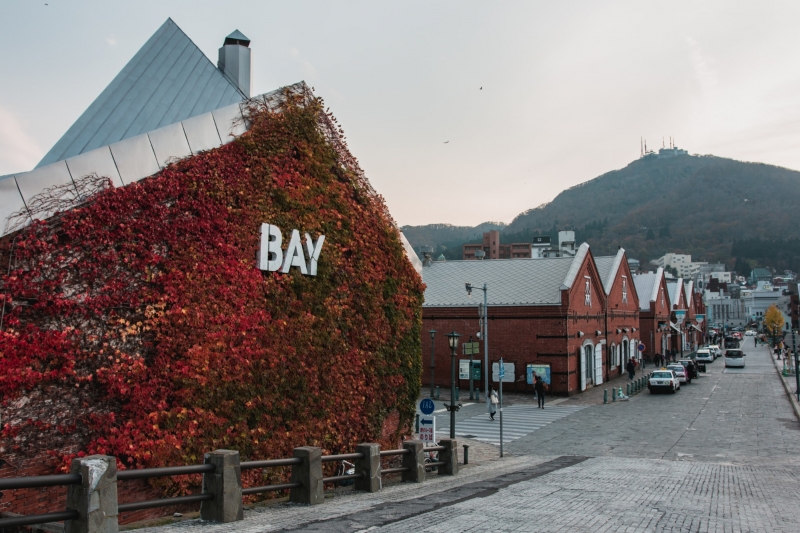 Trek up Motomachi in the afternoon and visit the many western-style historic buildings in the area, as well as the well-known Hachiman-zaka Slope that overlooks the bay area.
After viewing the pier from afar, head down and visit the charming Kanemori Red Brick Warehouse where you'll be able to snap more pictures of the bay and walk around its many shops that have since occupied the interiors of the warehouse in modern times.
As the sun starts to set, venture up Mount Hakodate for one of the top three best night views in all of Japan, having earned a full three-star rating in the Michelin Green Guide Japan. At night, the iconic passage arched between Tsugaru Strait and Hakodate Bay is warmly lit, causing the snow-covered city to glow like a fan-shaped Christmas tree.
Day 4: Hakodate, Toyako and Noboribetsu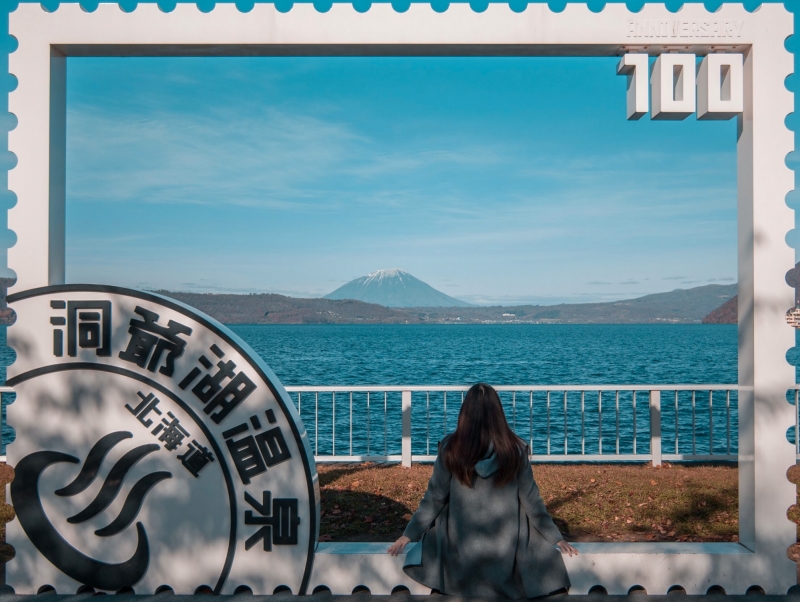 Take in the early morning festivities at Hakodate Morning Market, where you can indulge in fresh seafood and take part in squid fishing. Board a cruise ship after that at Lake Toya which will take you past snowy mountainous landscapes.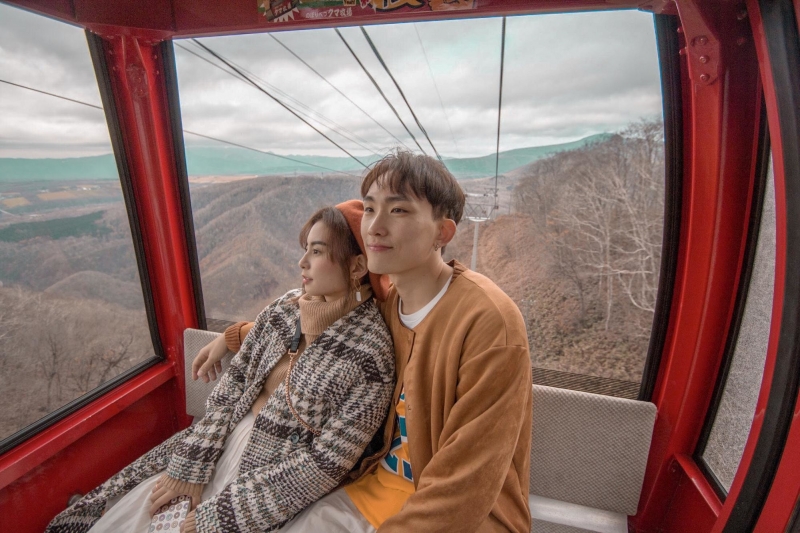 After lunch, hitch a ride up the mountain on the Usuzan Ropeway before arriving near the summit of the active volcano at an elevation above 720 meters, where you'll be able to take in Lake Toya and the mountains around it.
Walk along Nishiyama Sanroku Kako Walking Path next and bear witness to nature's wrath as you pass by abandoned structures and large craters as a result of previous eruptions (the last one being in 2000).
Stop for the night at the Noboribetsu Onsen, Hokkaido's most famous hot spring resort.
Day 5: Noboribetsu and Sapporo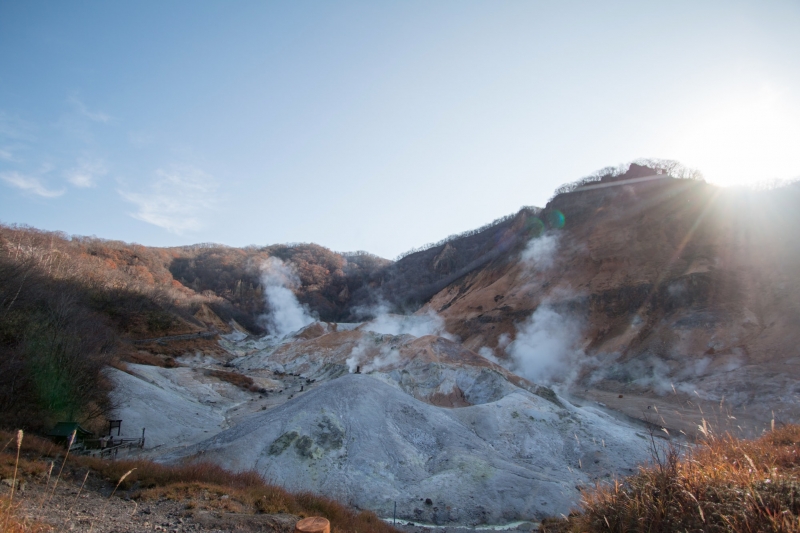 Start the day walking through Jigokudani (Hell's Valley) from which the Noboribetsu hot springs get their hot water from. The steam rising from boiling water amidst melting snow is quite a sight to behold.
Get up close with fuzzy friends next at the Noboribetsu Bear Park which houses about 80 free-range brown bears and Asian black bears at Kumayama (Bear Mountain), some 550 metres above sea level. Be enthralled as the bears stand up and wave at you.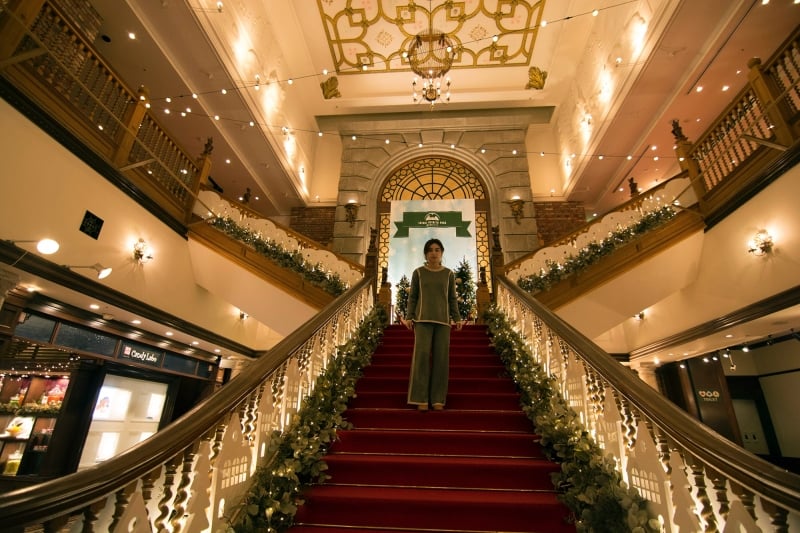 Partake in sugary goodness and fantastical moments at the Shiroi Koibito Park in the afternoon. The winter decorations, snow and western-style buildings combine together to make for a photogenic Winter Wonderland.
Head over to Tanukikoji Shopping Arcade next. With over 200 shops in the stretch of the 1km-long complex, you'll be spoilt for choice with what you can buy there.
Savour a sizzling jingisukan for dinner, a grilled style mutton dish popular in Hokkaido that will leave you wanting more. The dish had been named after famed Mongolian ruler Genghis Khan as it had been thought that mutton was the meat of choice for Mongolian soldiers, whose helmet is reminiscent of the curved grill on which the meat is cooked.
Day 6: Kuala Lumpur
It's time to bid farewell to Hokkaido and board the plane from Chitose Airport which will take you back to Kuala Lumpur just in time for dinner!
Get to Hokkaido direct from Kuala Lumpur under eight hours!
From now till 9 December, AirAsia is offering flights to Chitose with all-in fares from as low as RM499*, for BIG Members only!
Become a BIG Member to enjoy amazing fares and earn BIG Points for other exclusive rewards.
You'll get more bang for your buck which allows you to experience more of what Hokkaido can offer.
*Travel period is from now until 30 June 2019.
To catch more sights and what's good in Hokkaido, visit Japan National Tourism Organization's website or Facebook page.
---
Brought to you by AirAsia X.