When in Bintulu, do as the Bintulu people do – although not quite as poetic as the original adage, this still rings true when it comes to this coastal town in Sarawak. Apart from exploring Bintulu and discovering the many tourist attractions that it has to offer, why not shed the tourist outlook and live out the local experience? By discovering Bintulu as a local, you will have a deeper understanding of the place and its people and ultimately, make more vivid memories.  
Here are five ways you can discover Bintulu in the most authentic fashion possible:
1. Know the history like a local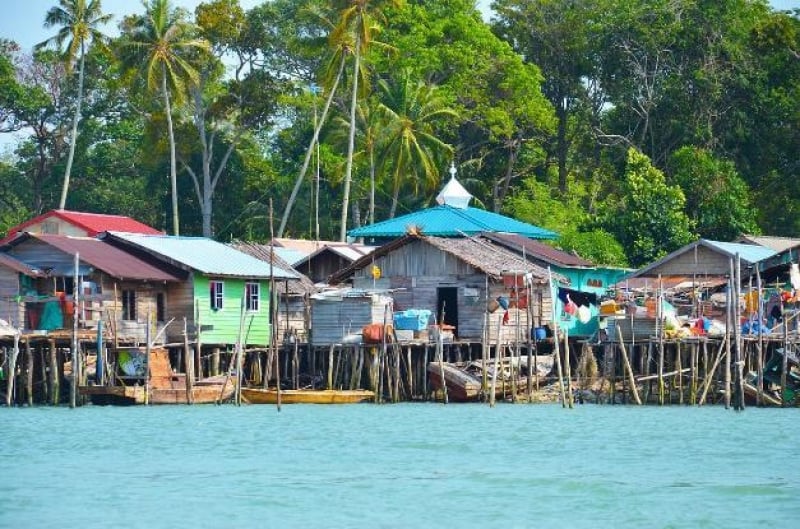 To get a fuller understanding of the origins of Bintulu, you should visit Kampung Jepak. Even though the rest of the town has developed and modernised, this kampung retains the traditional essence of Bintulu. Observe how the people engage in activities like the processing of sago and dry fish, as well as the manufacturing of Belacan (shrimp paste) and Cincaluk (fermented shrimp). This will help you better appreciate the hard work that has gone into making Bintulu the bustling town that it is today.
DISCOVER THE SECRETS OF BINTULU TODAY!
2. Eat like a local
The saying goes that 'the way to one's heart is through his stomach' – indeed, if you want to get to the heart of Bintulu, the best way is probably through its food. You may have already tried some of their most popular dishes, such as Kolo Mee, Laksa and Goreng Belacan back at home. Still, it's always fun to try the local spins on them!
To further maximise your experience, try native dishes like Midin (a type of edible fern) or Ambuyat (sago starch). Also, visit the famous street market at Pentai Temasya Tanjung Batu, and pick up sticks of Buntut Ayam (skewered chicken tail) or enjoy a refreshing Air Batu Campur (bowl of mixed ice and syrup) as you stroll along Tanjung Batu beach.
3. Get around like a local
While it is possible to walk between attractions in the Old Town, it takes more effort to get to places beyond that, so why not hop on a bus? Bintulu has one of the most efficient bus transportation systems in Sarawak. In addition, you can also hop onto a boat to get from the main Bintulu town to more rural areas of the Bintulu subdivision, such as Sebauh, Pandan, Labang and Binyo.
4. Shop like a local
Bintulu has many shopping districts and malls, such as the Times Square Megamall and Parkcity Mall. However, avoid the crowds and head to Pasar Tamu and Pasar Utama, the twin markets that locals love to frequent. Home to stalls that sell both groceries and cooked food, the markets also offer local tropical fruitsand even exotic snacks like worms. The absence of many souvenir shops is also a good indicator that this place is not a tourist trap, and is truly a place made by the locals, for the locals. Even if you end up not purchasing any of these local goods, you would have been able to soak in the lively atmosphere and day to day habits of the Bintulu people. Now, that experience cannot be bought!
5. Sleep like a local
The local life isn't just restricted to activities in the day – spend your nights in a traditional longhouse homestay to complete the experience. One of the most popular longhouses is the Belor Leo Dian Longhouse. This old-school accommodation is considered the best Kayan longhouse, and is also one of the longest longhouse structures in the whole state of Sarawak.  Visitors will get the chance to learn more about the ethnic Kayan heritage by participating in social dances and through appreciation of handcrafts. Furthermore, there will be opportunities to farm and cook alongside other residents. During your stay in this timber structure, there will be many instances for interaction with the natives -their great hospitality will make you feel right at home!
With AirAsia being the only airline to offer direct flights from Singapore to Bintulu four times a week, it is now more convenient than ever to visit this quaint town and have an unforgettable local experience. Book your flight to Bintulu with AirAsia now and start making those memories of a lifetime.
BOOK YOUR HOLIDAY WITH AIRASIA NOW!
---
Brought to you by AirAsia.