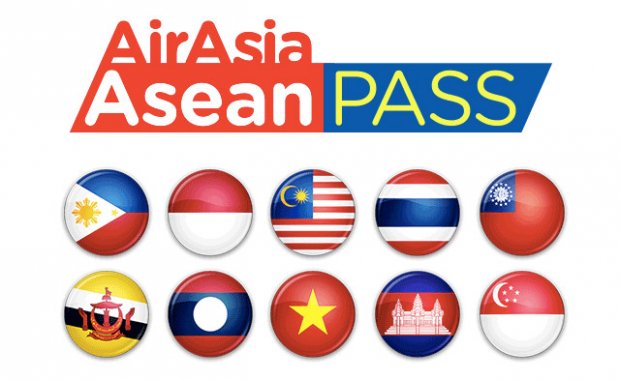 Travellers rejoice! The highly-anticipated AirAsia Asean Pass is finally launched! Starting from just SGD 209, AirAsia Asean Pass allows you to travel to 10 countries across ASEAN. This includes Malaysia, Indonesia, Singapore, Thailand, Brunei, Cambodia, the Philippines, Laos, Myanmar, and Vietnam.
AirAsia Asean Pass holders can book low fares on more than 140 routes across ASEAN with the credits in their travel pass, at least 14 days before the departure date. Two categories of the Asean Pass are available for purchase: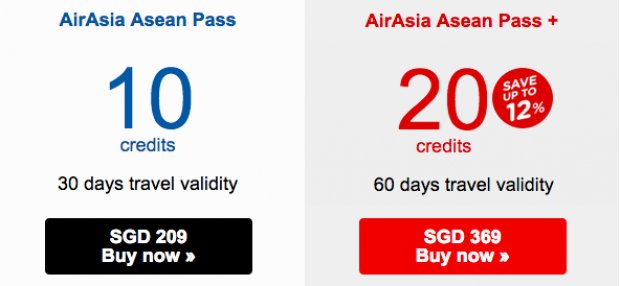 AirAsia Asean Pass: 10 credits and 30 days travel validity at SGD 209 (MYR 499)
AirAsia Asean Pass: 20 credits and 60 days travel validity at SGD 369 (MYR 888)
The pass works on a credit system, so the number of credits you purchase matters. The more credits you have, the more flights you can take. The number of credits required for each flight differs and depends on flight cost, duration and frequency.
To make your purchase of an AirAsia Asean Pass, all you need to do is login to your AirAsia BIG Shot account, select the Asean Pass of choice, assign ownership, and pay! The ownership of the pass can be changed any time before the first flight redemption is made, so you can buy multiple passes and assign it to your loved ones thereafter! Do note that the pass is only valid for 1 year from date of purchase, and the traveller must be 12 years old and above.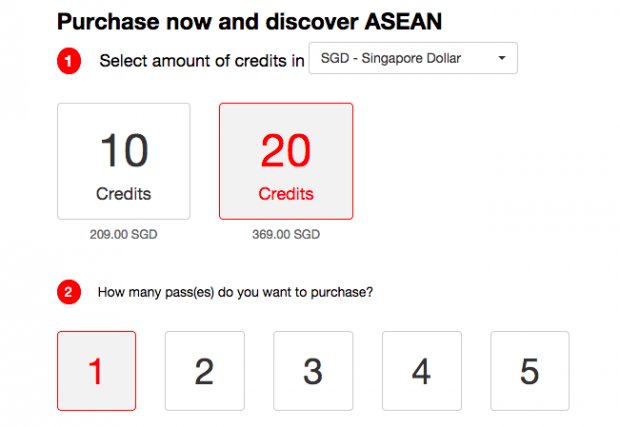 To redeem, simply login to you BIG Shot account, select your pass, and make your flight redemption. Simple! However, do note that the pass credits only cover the base fares, so you are still expected to pay the airport taxes or any add-ons, such as extra baggage, travel insurance, seats and inflight meals, that you select.
Also read: One AirAsia Asean Pass, One Price, 10 Southeast Asia Destinations