I consider Southeast Asia as the best place in the world to have great adventures. That's because most of this region is extremely budget-friendly!
Here, you can get a scrumptious meal for USD 1, a luxurious overnight accommodation for USD 50 and a roundtrip flight for USD 100. I'm not kidding!
Since you get to save so much on travel basics, you can definitely spend more on bucket list-worthy experiences. There's a lot to choose from too. But don't worry, I already went through the selection process for you.
Now, all you have to do is head over to Southeast Asia and cross off each action-packed activity listed below. I've arranged them in ascending order – from the cheapest to the priciest – to make it easy for you.
1. Thailand: Tuk-tuk ride in Bangkok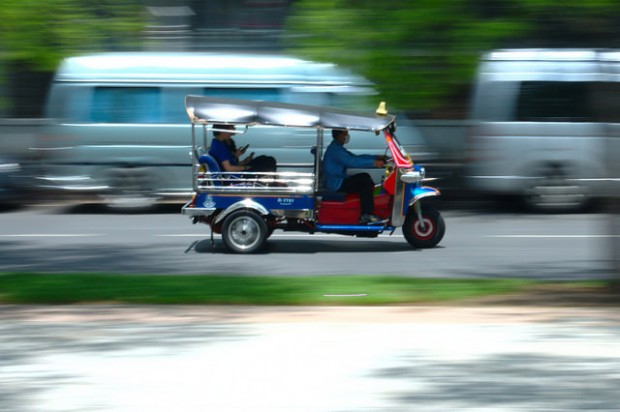 Image credit: Mikel Iturbe Urretxa
Riding a tuk-tuk is a rite of passage for visitors in Thailand so you have to try it at least once. Sure, it's not exactly the most comfortable way to get around. And the exhilarating ride through highways will make you question your sanity. But you can't beat the fare — only around THB 40 (USD 1) for a short trip!
2. Laos: Rock climbing in Vang Vieng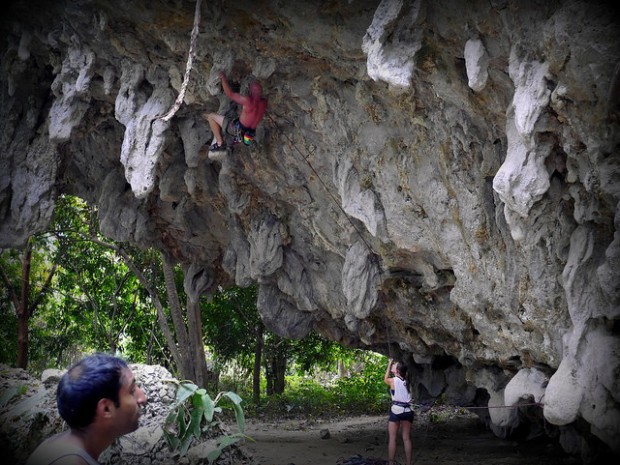 Image credit: Jules
Reach new heights — literally and figuratively — in Vang Vieng, Laos. This once sleepy town now boasts a number of exciting activities for adventure-seekers. I suggest you try rock climbing to get a chance to marvel at the beautiful limestone karst landscape that Vang Vieng is becoming known for. This outdoor sport has recently been gaining popularity in the area and there are different courses and climbing routes for every skill level. A half-day course is around USD 25 while a full-day course is around USD 35. If you're planning to take this seriously, there are 3- to 4-day courses for you to take as well.
3. Malaysia: Sky-trekking at Skytrex Adventure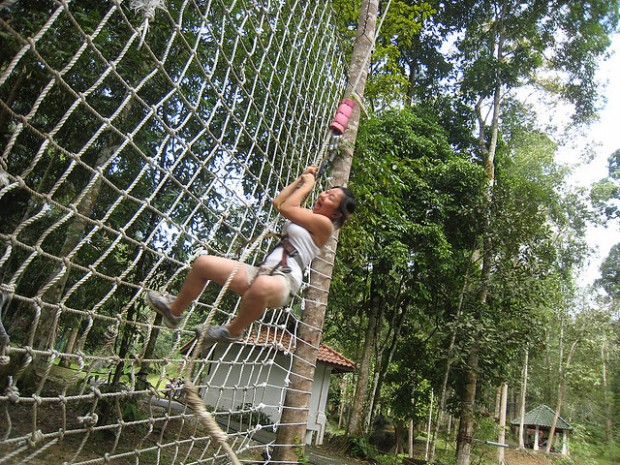 Image credit: Clement Chan
Have you ever felt jealous of Tarzan? How he flawlessly and gracefully swings from one tree to another? Well, if you head over to Malaysia's Skytrex Adventure, you can have your own moment in the jungle. Swing and hang all you want in this aerial obstacle course situated above a dense rainforest. It's the first of its kind in Malaysia!
Skytrex Adventure has 2 parks — one in Langkawi and one in Shah Alam. Rates range from MYR 35 (8 USD) to MYR 70 (16.50 USD), depending on your circuit class — beginner, intermediate or advanced. Book online to get the best deal!
Also read: 12 Incredible Outdoor Adventures you can have in Malaysia
4. Cambodia: Quad biking in Siem Reap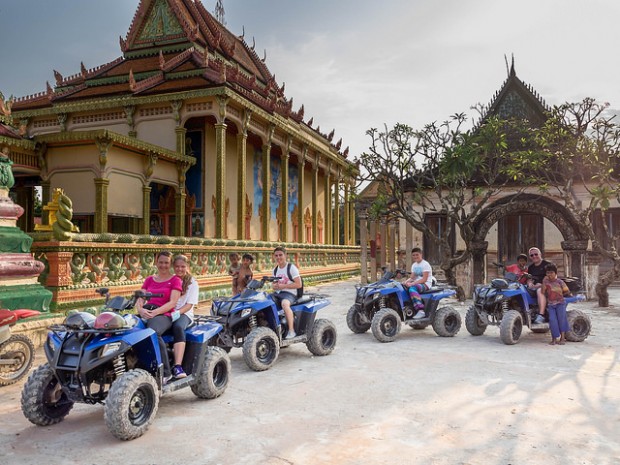 Image credit: Richard Ella
If you don't mind getting dirty, a fun way to explore Siem Reap's off-the-beaten paths is by quad biking. For as low as USD 30, you can power through rough, muddy terrain for about an hour to get a glimpse of the province's rice paddies, small villages and secret temples. Book your tour in the afternoon so you'll get a chance to chase the sunset as well.
5. Indonesia: Surfing in Bali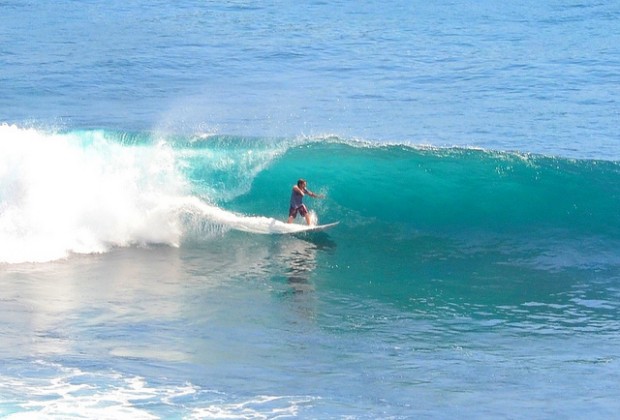 Image credit: Simon_sees
Bali is a world-class surf destination with waves for any type of surfer. Kuta is perfect for beginners since the waves are smaller and more forgiving. Spending as low as USD 30 for a two-hour lesson plus USD 10 for board rental is completely possible. If you're confident in your skills and consider yourself an above average surfer, you might want to check out Padang Padang or Uluwatu for massive swells that'll get your adrenaline rushing. The best waves can be seen from June to October but expect to share the beach with a lot of people during this time as this is peak season.
6. Philippines: Parasailing in Boracay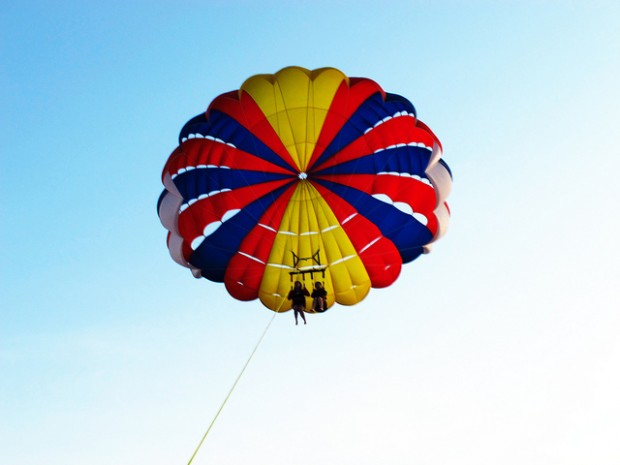 Image credit: Daniel Go
Being strapped to a kite, flying up in the air, and dragged by a speedboat, out in the middle of the sea, is the best way to view the white sandy beaches of Boracay Island. Acrophobia? Aqua phobia? No way! You'll be too busy feeling like a bird and checking out the scenery below to even think about such things — especially if you just have 15 minutes. A flight is only about USD 40 so you can have another go at it if you get addicted.
Also read: 15 Incredible Outdoor Adventures to Conquer in the Philippines
7. Singapore: Indoor skydiving at iFly Singapore
Image credit: C K Leung
Singapore is one of the world's most modern and innovative countries so it's no surprise that they've found a way to let visitors skydive indoors. Yes, indoors! Using state-of-the-art technology, iFly Singapore has built the world's first and largest themed wind tunnel in the island resort of Sentosa, giving determined flyers the skydiving experience — including a gorgeous view of the South China Sea — in a safe air-conditioned chamber.
Depending on the season (peak, off-peak or super off-peak) and type of booking (walk-in or online), the rates can vary from SGD 89 (63 USD) to SGD 119 (85 USD) for 2 skydives and from SGD 169 (120 USD) to SGD 199 (142 USD) for 4 skydives. This is way cheaper than an actual skydive but you get the same adrenaline rush. So go ahead. Take the plunge!
8. Myanmar: Hot air balloon ride over Bagan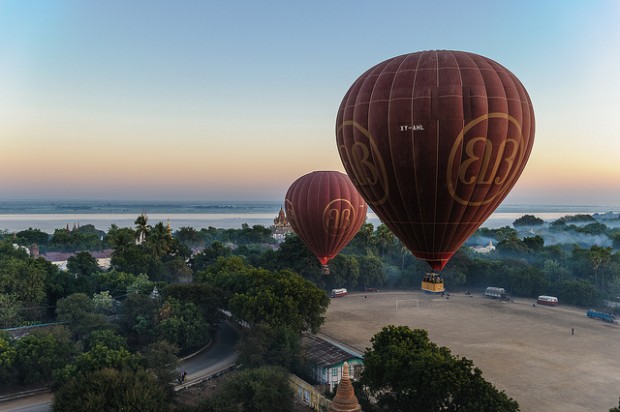 Image credit: Alexander Schimmeck
There are over 2000 temples and pagodas in the ancient city of Bagan, Myanmar's old capital. It's almost impossible to see them all by land in a day so don't even bother to try. Instead, book a hot air balloon ride at sunrise or sunset to take in one of the country's most breathtaking sceneries. Rates range from USD 300 to USD 400, depending on the flight service class and time of the year. Although the price is quite steep compared to other adrenaline-packed activities in Southeast Asia, it'll give you an experience you'll never forget!
9. Vietnam: Spelunking at Son Doong Cave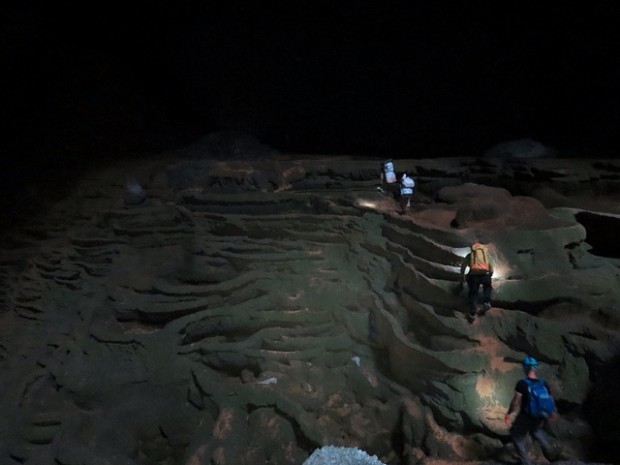 Image credit: Doug Knuth

Son Doong Cave (Mountain River Cave), located in the Phong Nha Ke Bang National Park of Vietnam, is touted as the largest cave in the world. So if you want to go spelunking, this is the place to do it! Giant stalagmites and stalactites, a hidden jungle, an underground river and fossilised rocks are just some of the things you'll see in this gigantic cave. Spelunking is extremely difficult plus the trip is more like an expedition than a regular tour so you have to be in really good shape.
The 5D4N expedition costs a staggering USD 3000 so this is really a once-in-a-lifetime opportunity. Only a few people are allowed to visit the cave per year — 500 for 2015 — so if you're serious about this, book months in advance with the sole government-permitted tour organiser, Oxalis Adventure Tours.
Can't get enough? Check out the 20 challenges you must complete in our ultimate Asia Travel Bucket List!