In the southernmost part of Japan lies its third largest island, Kyushu — home to the prefectures Fukuoka, Kagoshima, Kumamoto, Miyazaki, Nagasaki, Ōita, and Saga. Kyushu also shares some of the Ryukyu islands with Okinawa, which tells you that Kyushu boasts similar green fields, coastal towns and views, and plenty of nature and culture experiences worth experiencing. With so many offerings, it's only apt to spend a decent time in Kyushu. This 5D4N itinerary for Kyushu, Japan assures you that you see the region's best! 
Plus, Kyushu being such an overlooked destination for most tourists, you'll be pleasantly surprised by the gems to discover here. If you're visiting Kyushu soon, take notes and include these highly recommended attractions in your itinerary! We've laid them out for you per day, with plenty of photos to boot, so you'll know what your Kyushu getaway will look like. As a sneak peek, we'll show you some remote islands in Kyushu as well as top spots in inland Kyushu.
Fun fact: There is a direct flight from Singapore to Fukuoka, so it is really convenient to access Kyushu from the Lion City.
5D4N Kyushu, Japan itinerary
Day 1: Itoshima, Karatsu
Itoshima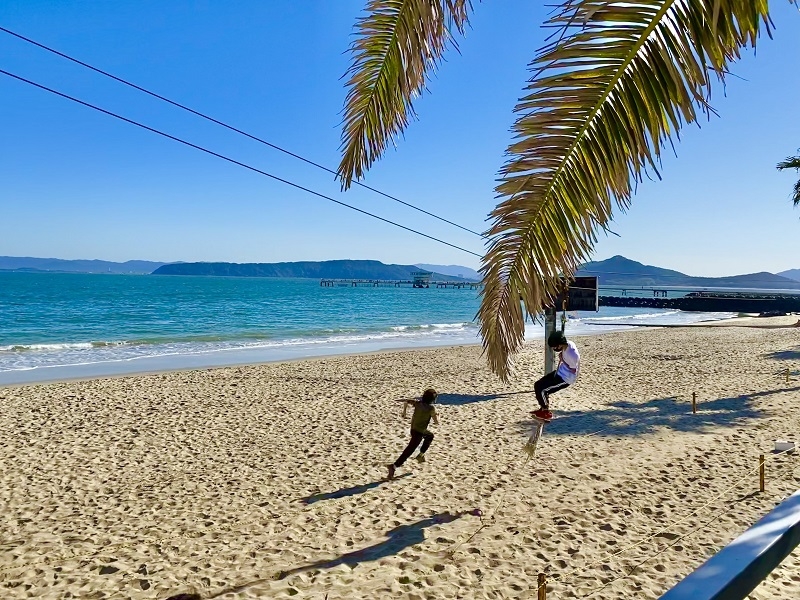 For coastal views as far as the eye can see, head first to Itoshima. Looking at photos alone, and considering that the word "Itoshima" includes the Japanese character for "island," you'd think that stunning Itoshima is a remote paradise. But actually, it's a bustling town on the western edge of Fukuoka Prefecture. Itoshima is well-loved for its seaside resorts, beaches, and natural beauty. If you're an avid hiker or surfer, Itoshima will definitely keep you occupied with its rocky outcrops and strong waves.
Palm trees swing at the Itoshima Peninsula coast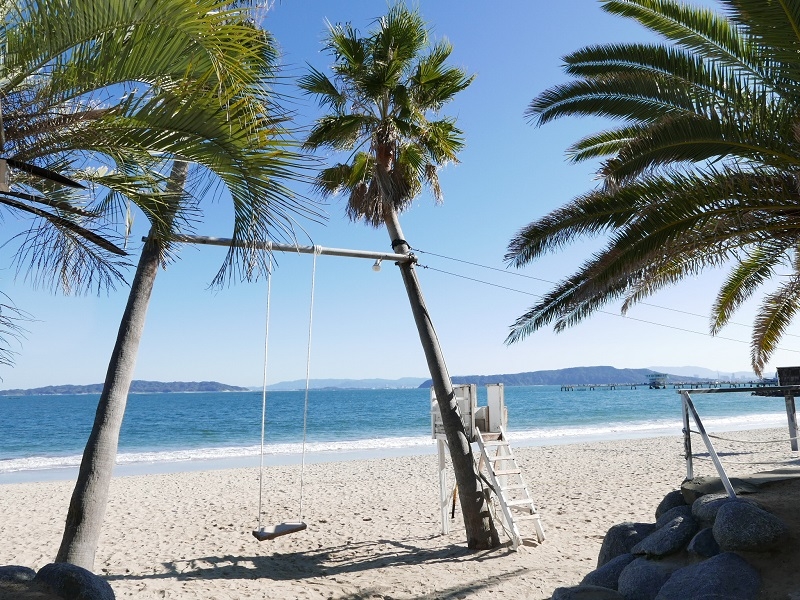 Among Itoshima's many photogenic spots, this swing — strategically placed between two palm trees that naturally bend towards each other — can be found on the eastern coast of the Itoshima Peninsula. Surprise, surprise: You'll also find many photos of it on social media since it makes for quite the Instagrammable scene. Riding on a swing toward the sea imparts a sense of openness and freedom, and is no doubt, the best way to unwind in these parts of Kyushu.
Angel wings at Palm Beach the Gardens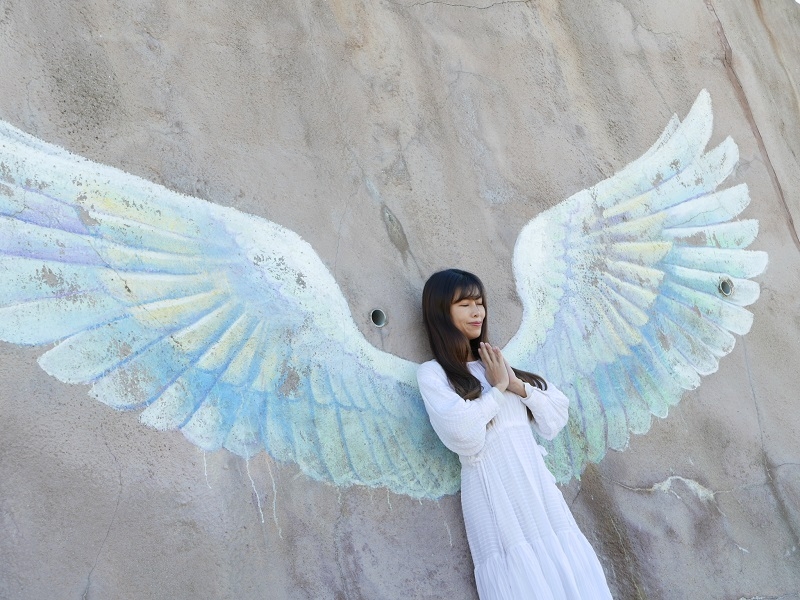 These colourful angel wings drawn on a wall at Palm Beach the Gardens restaurant have become iconic through the years. Tourists drop by to take a snap here so don't miss your chance to post it on your Instagram feed as well. There is a step in the center of the wings, and when standing on it, you can shoot photos that will make you look like an artsy angel ready to take flight!
Sakurai Futamigaura's Couple Stones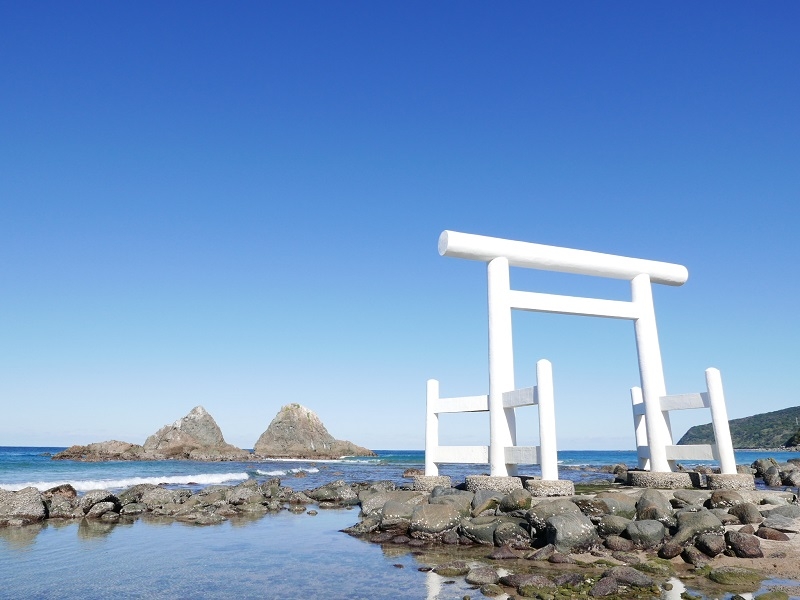 Designated by Fukuoka Prefecture as a place of scenic beauty, Sakurai Futamigaura's Couple Stones are two rocks tied together with shimenawa or sacred rope. It symbolises a prosperous and peaceful marriage for locals, and sets quite the serene scene for those visiting.
Since Sakurai Futamigaura's Couple Stones are found on one of the 100 best beaches in Japan, it's not surprising that it is also among the country's top 100 sunsets. When it's low tide, you can even walk up to the Torii gate, which makes for a highly snap-worthy photo or video.
Kakigoya Oyster Huts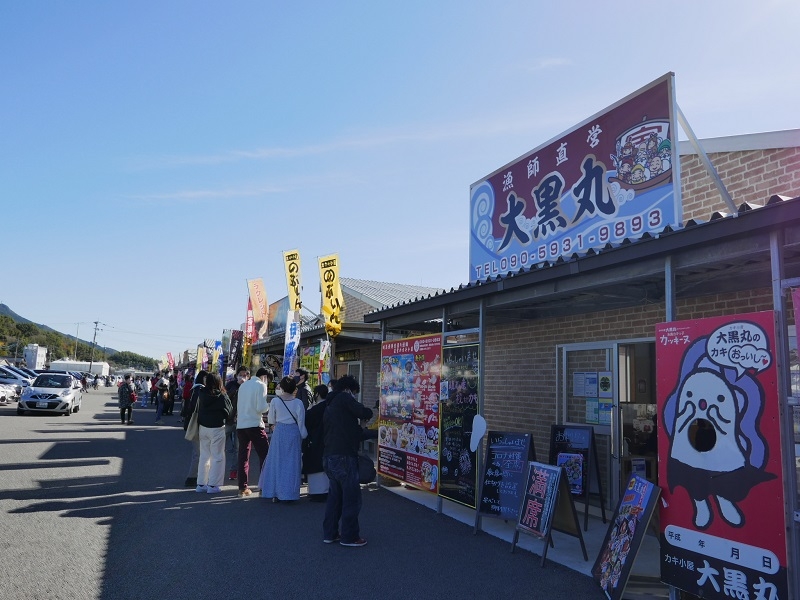 Dotting the coastline of Itoshima are small fishing ports that make the entire area come alive, from livelihood to leisure. At some of these, you might see 50-metre-long structures similar to those used to grow vegetables and flowers on farmland; but here, the harvest comes from the sea. The Kakigoya Oyster Huts, which are open from October to late March, are the best spots for tasting the bounty of Kyushu's oceans. We suggest visiting during winter while the weather is cold; the warmth from cooking your own seafood takes on a comforting quality!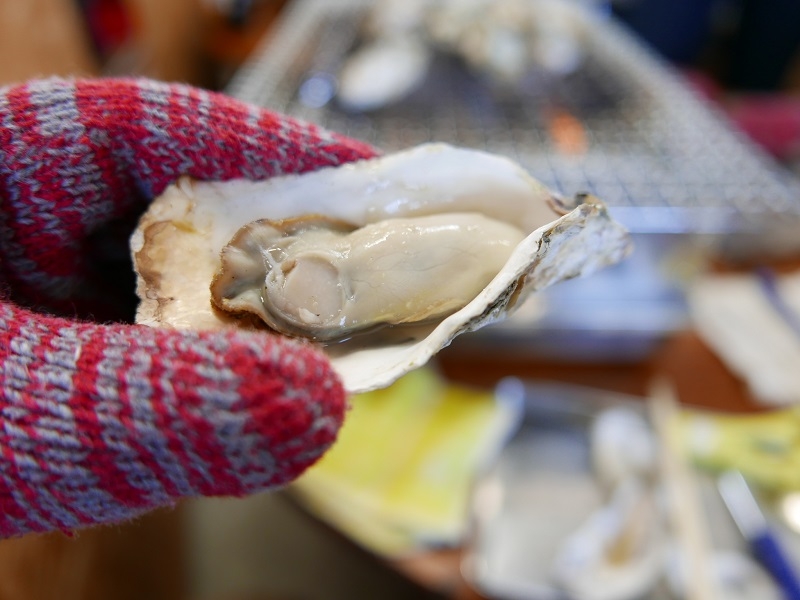 As mentioned, people gather here to barbecue fresh oysters and other seafood. Oyster prices change depending on the volume harvested, so don't be surprised if it greatly varies. Currently, oysters go for ¥1,000/kg in all huts; you can bring your own drinks, too. Don't know how to cook these tasty morsels? Fret not! The friendly staff at Kakigoya Oyster Huts will show you how to barbecue fresh oysters to delicious perfection. You'll be chowing down on some yummy sea fare in no time.
Nijinomatsubara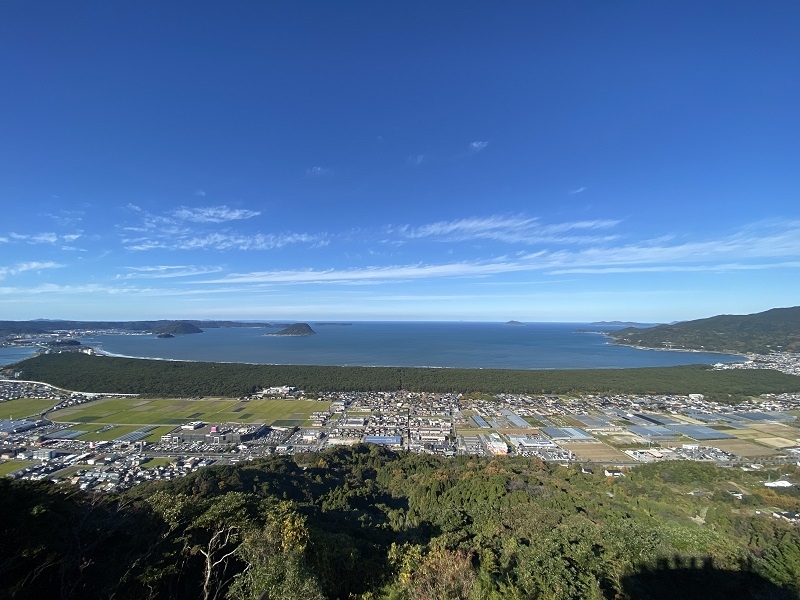 Then make your way to Fukuoka's neighbouring prefecture — Saga, known for specialities like Saga beef, onsen tofu, sake, and shochu! Take your time to go on a food trip in Saga, but definitely don't miss Nijinomatsubara, a 360-year-old pine forest in Karatsu. Spanning 240 hectares, Karatsu is a popular tourist spot and is included in an official list of the 100 most beautiful places in Japan. 
Takashima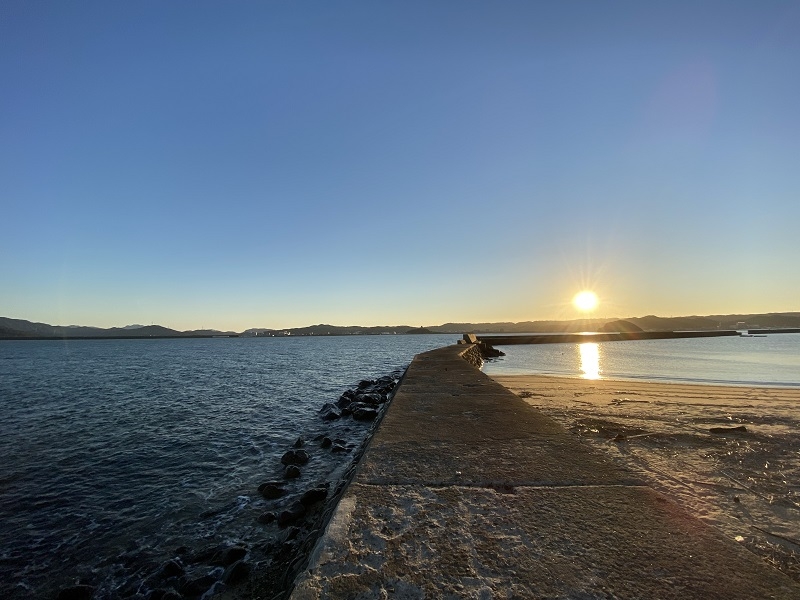 Takashima Island is a small underrated island, but it has plenty of activities to keep you busy for a full day. Very few people know of its existence, which makes it even more exciting to explore. You can reach it within a mere 10 minutes by boat from Karatsu City.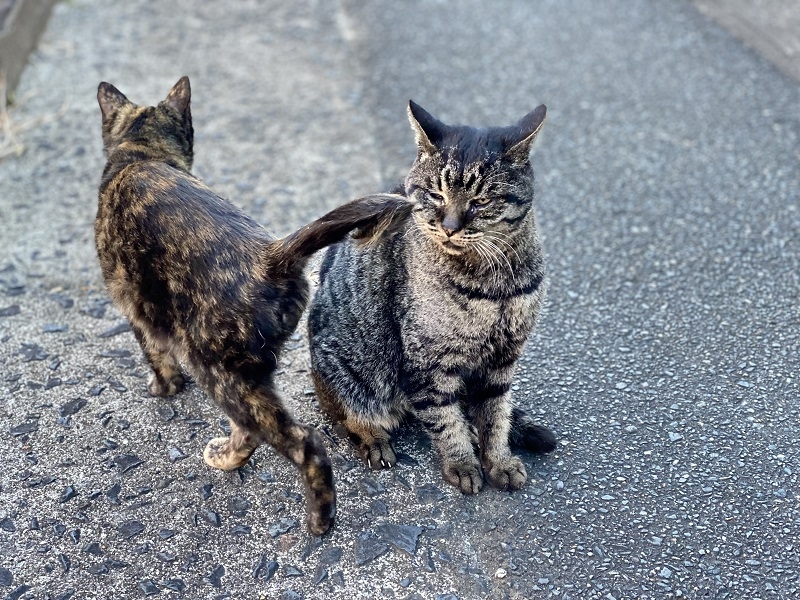 Did you know that your Kyushu itinerary can also include its fair share of cuddly feline friends? Takashima is most well-known for its cats, earning its nickname, "The Cat Island." Just follow the paw marks and you will see for yourself!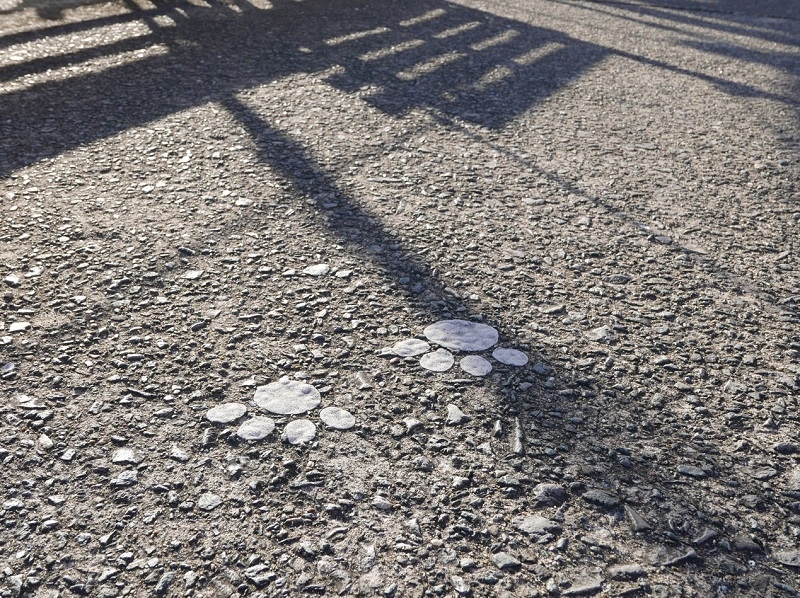 Houtounoyakata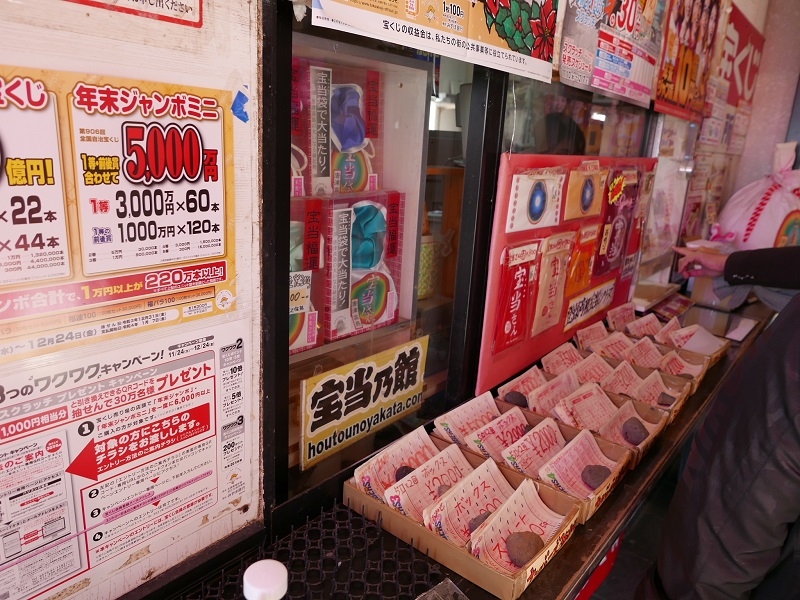 In Japanese, houtou means to "win a lottery"; that said, Houtounoyakata is a lottery ticket shop whose identity is tied to a nearby shrine. Follow what most visitors (and even locals!) do: Buy a lottery ticket here and then go to Houtou Shrine to pray for good luck. Let us know if you succeed!
Houtou Shrine
More than 200,000 people visit the Houtou Shrine every year to wish for good luck and prosperity. People come here to pray about earning more money, winning the lottery, and other auspicious life events. Why not do the same thing? No harm in trying.
Hotel: Daiwa Royal Hotel Karatsu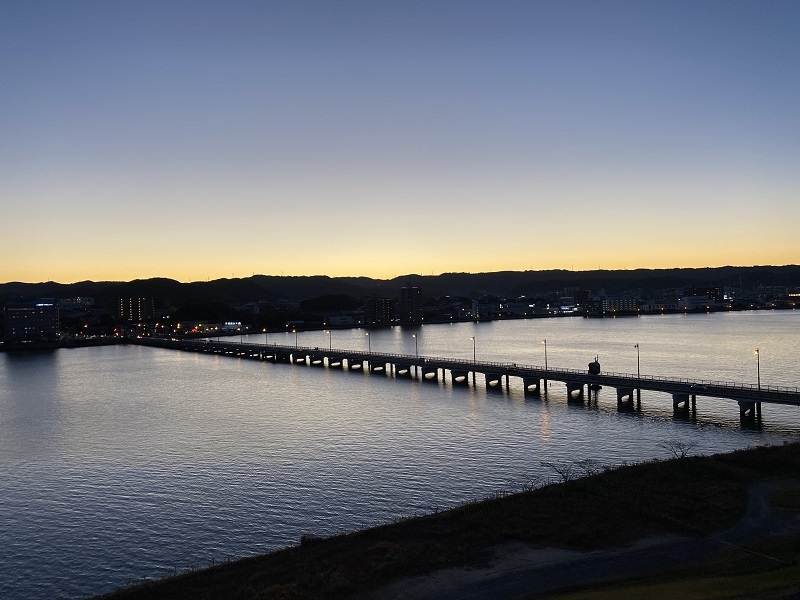 At the end of the day, settle down at this resort hotel overlooking Nijinomatsubara and Matsuura River. Don't miss your chance to stuff yourself with its famous offerings for dinner; Daiwa Royal Hotel Karatsu prepares set meals you'll surely love. Savour dishes sourced from the area's mountains, rivers, and seas such as Saga beef and squid.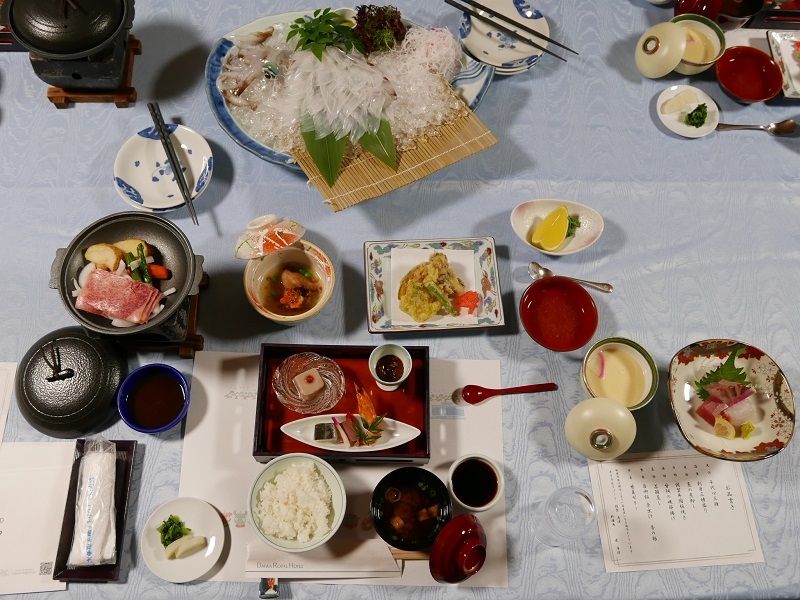 Saga beef is among Japan's highly prized products — it melts in your mouth like a meaty dream! If you're up for a nightcap, you can also sample it with some shochu, sake, or light beer.
Also read: Saga, Japan: The Highly Rated Yet Underrated Side of Japan You Have to See
Day 2: Iki Island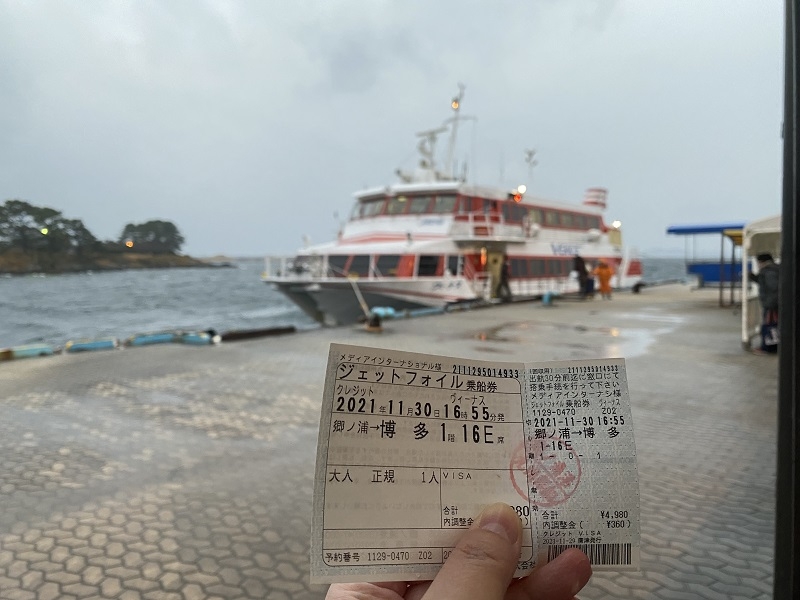 On the second day of your 5D4N adventure in Kyushu, Japan, head to Nagasaki Prefecture's isolated Iki Island. It's 30 minutes away by plane from Nagasaki Airport and around 60 minutes by high-speed boat from Hakata Port in Fukuoka Prefecture. It boasts crystal clear waters, famous attractions thought to be flowing with mystical energy, and a rich history that spans 2,000 years!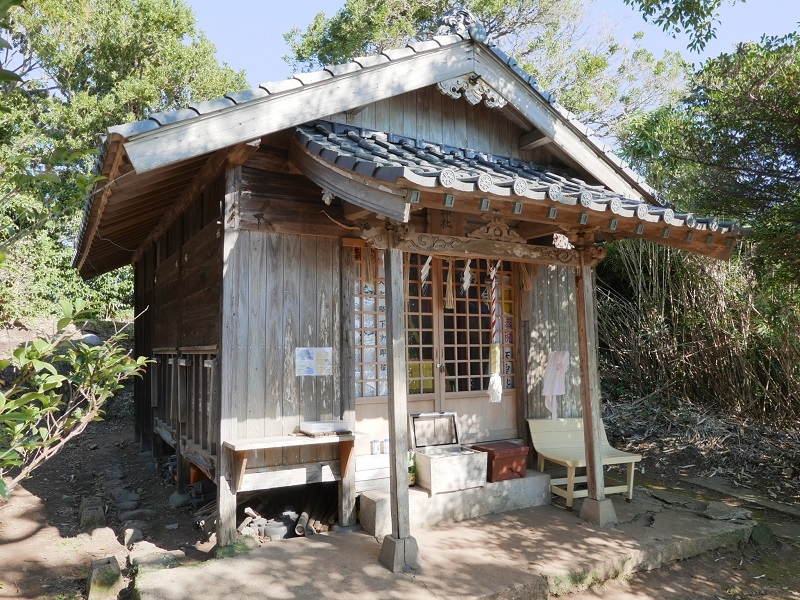 Kojima Shrine is located on an island in the middle of the sea. Sounds magical, right? The road that leads to it appears a few hours a day at low tide; only then can you walk to this shrine. Also known as the Mont Saint-Michel of Japan, Kojima Shrine's islet is sacred to locals. They believe that spiritual energy flows freely in these parts of Kyushu and that Kojima Shrine lies closer to the gods, thanks to the moon and sun's gravitational pull in the area. It is said that the ancient gods of love, marriage, prosperity, and good luck are very much present in Kojima, which is why they're enshrined at this site.
Iki beef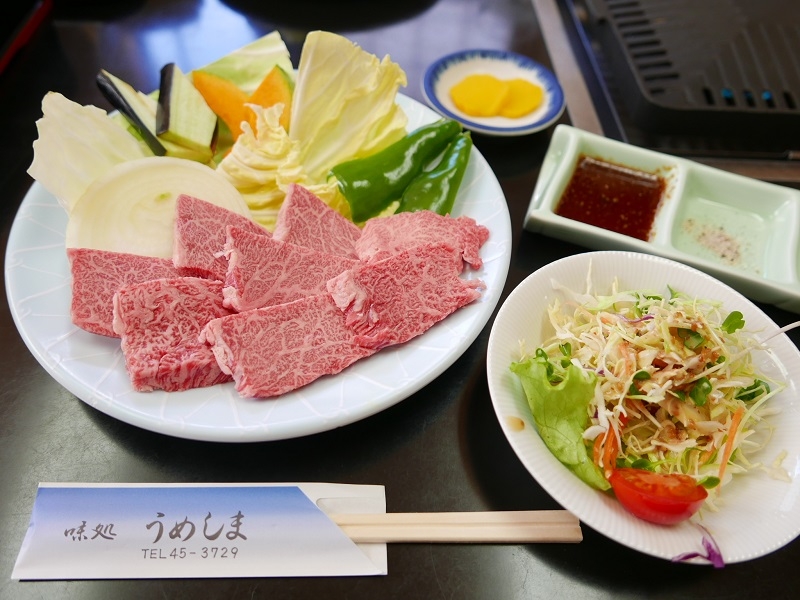 It's time to taste some delicious Kyushu fare once more! Iki beef, which has been selected as the highest quality and best-tasting beef in Japan, is a rare kind of meat. The area only produces a limited amount of Iki beef yearly, so consider yourself lucky if you get a bite.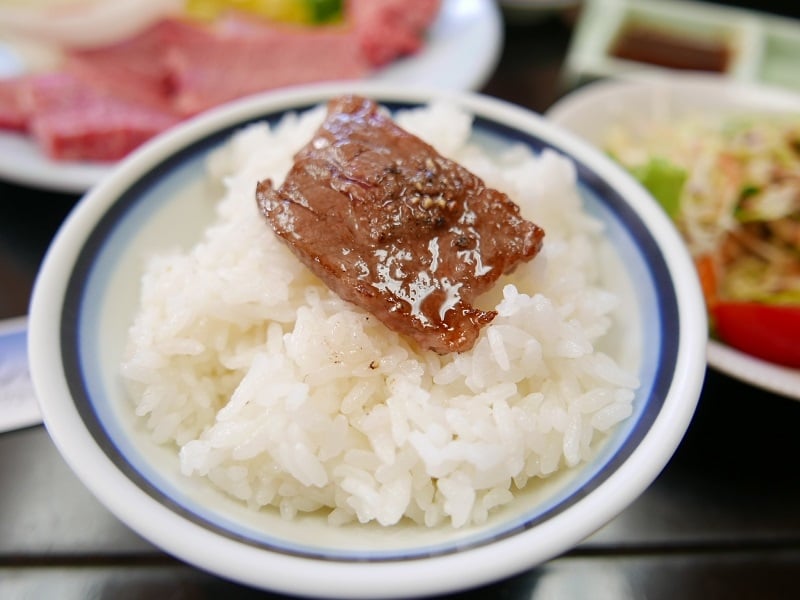 Care for a preview? Iki beef is characterised by moderate and somewhat sweet fat, and tender fleshiness that melts in your mouth with every chew.
SaruIwa (Monkey Rock)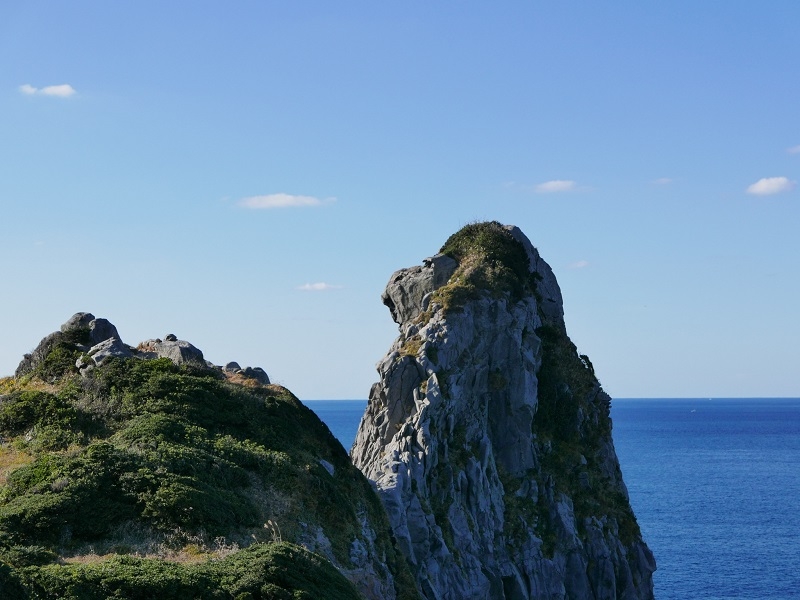 The Sarulwa (Monkey Rock) formation, created by the forces of nature over many years, looks just like a monkey facing away from its visitors. Because of its mysterious sight, the Sarulwa (Monkey Rock) features prominently in its own legend. It is also said to be a pillar built by the gods so that Iki-no-Shima (Iki Island) will not be washed away. 
Travel tip: The spot is breathtaking all day, but come over at sunset and be especially awed by the fiery sky's hues set against Sarulwa. There is also a shop nearby, so it's an ideal place to buy souvenirs.
Kurosaki Battery Site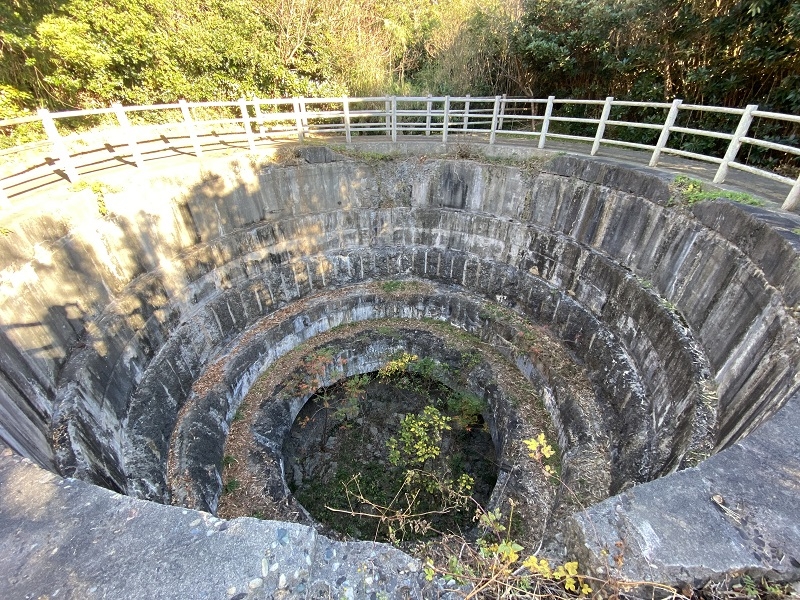 The site of the largest gun battery in Asia is found near Sarulwa (Monkey Rock), and is a popular tourist destination on Iki Island. Built in WWII, the Kurosaki Battery Site served as a defensive tactic; it was strategically placed here to attack aggressive vessels passing through the strait. 
Currently, it is a heritage site that reminds people of what wartime looked like in Kyushu. If you actually visit the gun battery and take a peek through the massive hole, you will be amazed by the sheer size alone!
Travel tip: View photographs of the past in a nearby souvenir shop. Here, you can learn more about WWII.
Oni no Ashiato (Ogre's Footprint) in Makizaki Park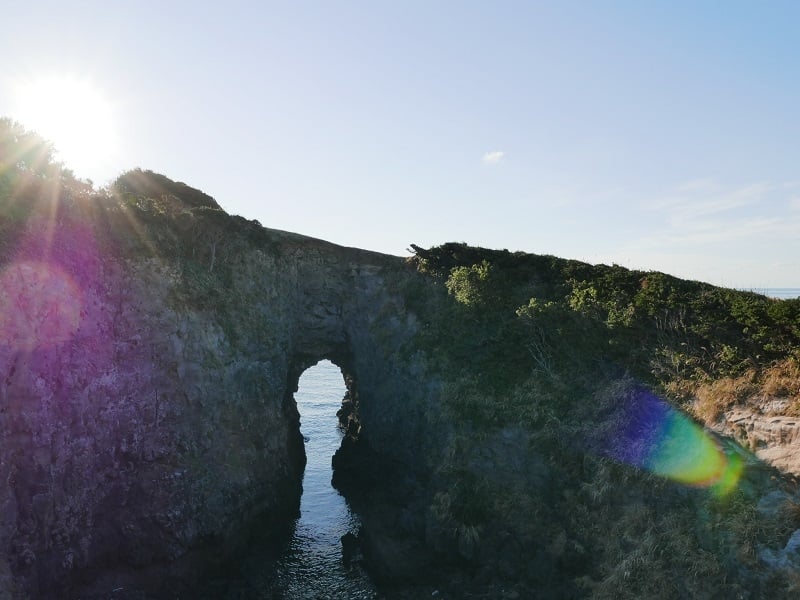 Oni no Ashiato, or the ogre's footprint, is a popular spot with a superb view; it's said to be a footprint left by a demon who was trying to save a whale! This large rock formation that measures around 110 metres was created by nature's elements over decades. It has become a famous fishing spot that's yearly visited by a great number of angling enthusiasts. Supposedly, there are two footprints because the large demon had straddled Iki Island in the stories; they say the other footprint is on Tatsunoshima. Cool, right?
Hotel: Iki Stella Court Taiankaku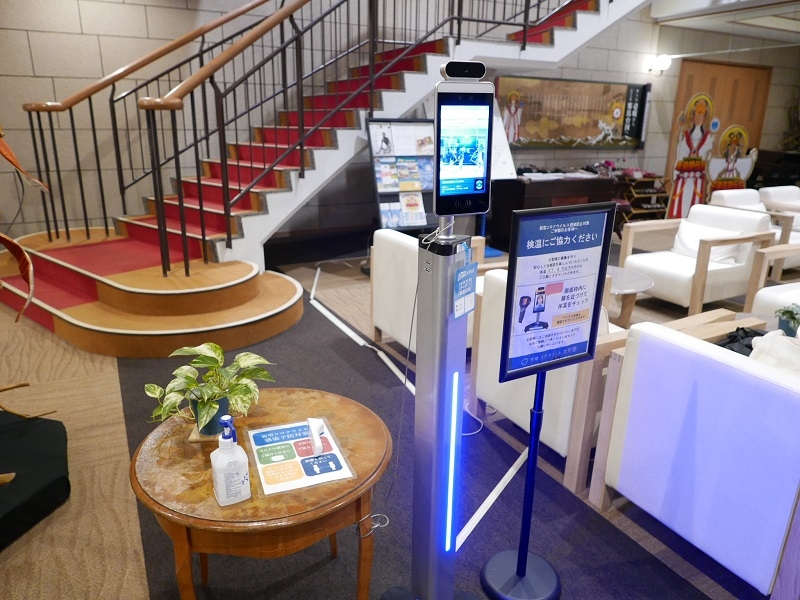 Seaside Iki Stella Court Taiankaku is the largest resort inn in Iki, where you can enjoy a stylish island holiday that combines the cosiness of an inn with the comfort and convenience of city accommodations. You can rest easy knowing that the accommodation strictly implements safety protocols that protect its guests' health and well-being.
Day 3: Iki Island, Hakata Fukuoka
Iki Island Morning Market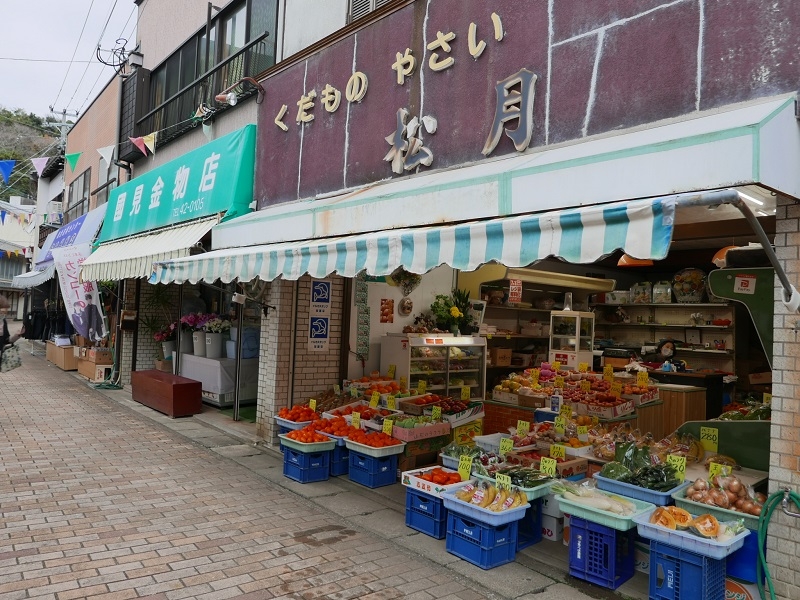 Of course, you can't miss where the locals shop! A morning market opens at Katsumotoura district daily, from 7am to 11am — so this one's for the early birds. The origins of this busy market trace back to 400 years ago in the form of bartering along the streets of Katsumotoura, where farm folk traded agricultural produce with fishermen's families, who offered their day's catch. 
Fun fact: A characteristic of this neighbourhood is how each house is connected to the next with a single wall. It surely makes for good relations with neighbours!
Tatsunoshima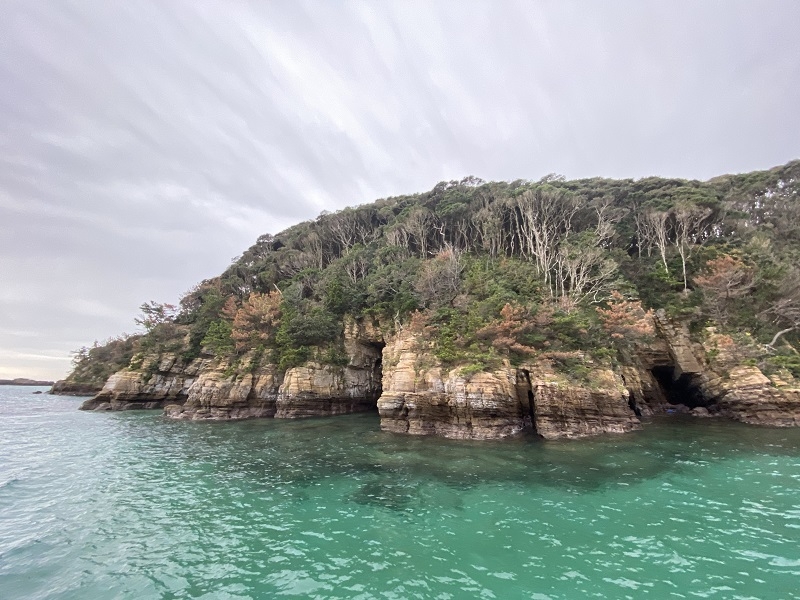 The emerald green seas that surround Tatsunoshima Island are so otherworldly and pristine, you'll have to see it to believe it. Here, there are many other spots with superb views that absolutely beg to be photographed. They'll surely earn a spot on your Instagram feed! 
Ondake Shrine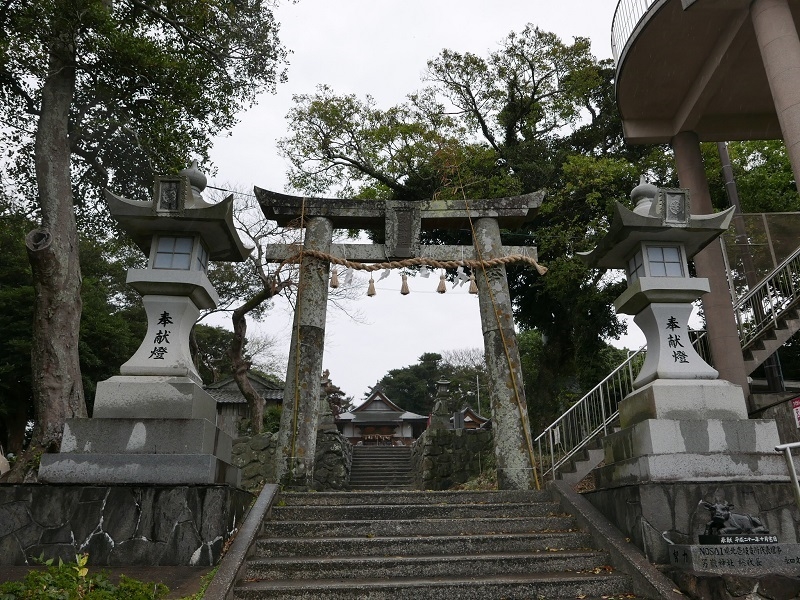 At the top of Mt. Otake, you'll find the shinto shrine called Ondake. For a full century, ordinary people could not enter Mt. Otake because it was closely interlinked with divinity. Old tales say that this place is where the first gods of Iki Island descended and that many deities have honoured the mountain with their presence — so, we can only imagine how revered this area once was.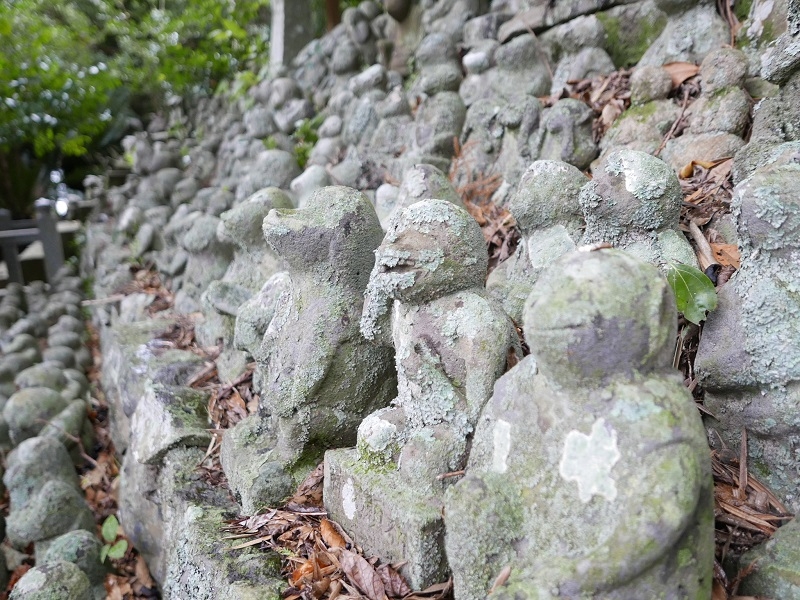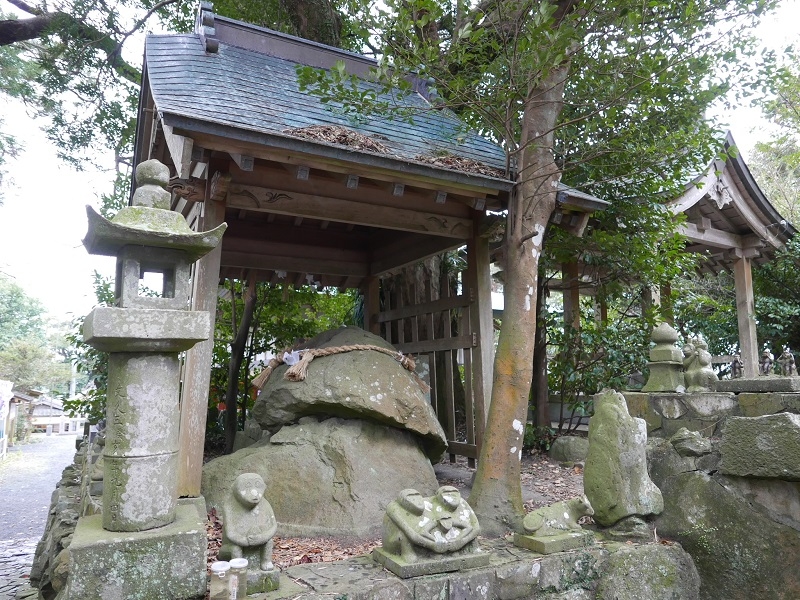 Adorning the grounds are over 200 stone monkeys, which people pray to for fortune and protection. Behind the shrine sits a large rock with its own roof; it's protected because locals believe that mystical energy flows through the formation. 
Iki sea urchins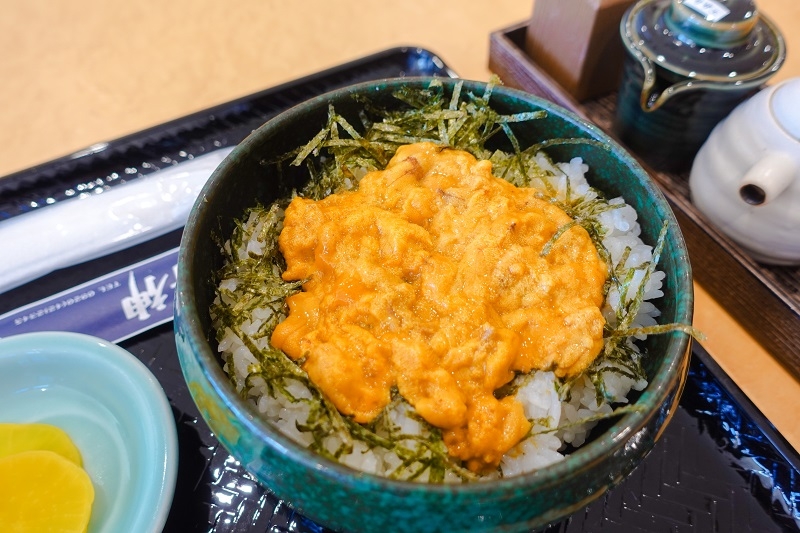 Because the sea urchins of Iki Island live on a steady diet of the island's high-quality seaweed, they end up developing into tasty treats from the ocean. Firm and creamy, sea urchins harvested from the waters of Iki Island feature a delicate sweetness. Once you've tried them, you will never forget their rich flavour and texture. Get your fill of fresh sea urchins cooked in every way imaginable in the island's restaurants, and buy some bottled sea urchin for good measure. We're sure you're going to miss this back at home!
Fun fact: Iki Island is home to 'ama' or female divers who professionally harvest sea urchins from mid-April to mid-October.
Ikinokura Distillery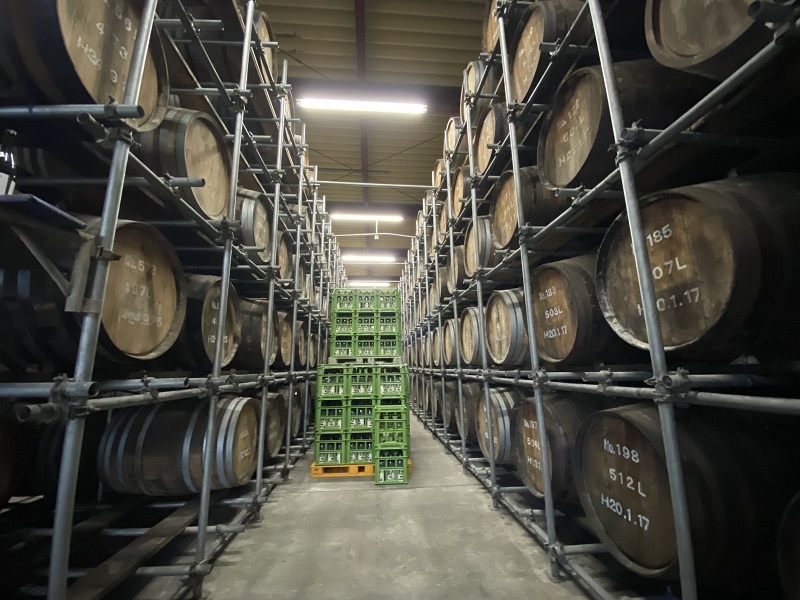 Did you know that locals from Iki Island supposedly discovered that you can distill barley to make shochu? Brewers here developed a marvellously tasting shochu made from a specific ratio of barley and rice malt. This shochu-making process was inspired by techniques originating from China as early as the 16th century. Iki Island shochu features a singular taste that marries the fragrant quality of barley and the sweetness of Japanese rice. All in all, there are seven breweries on the island — all of which you can tour and visit.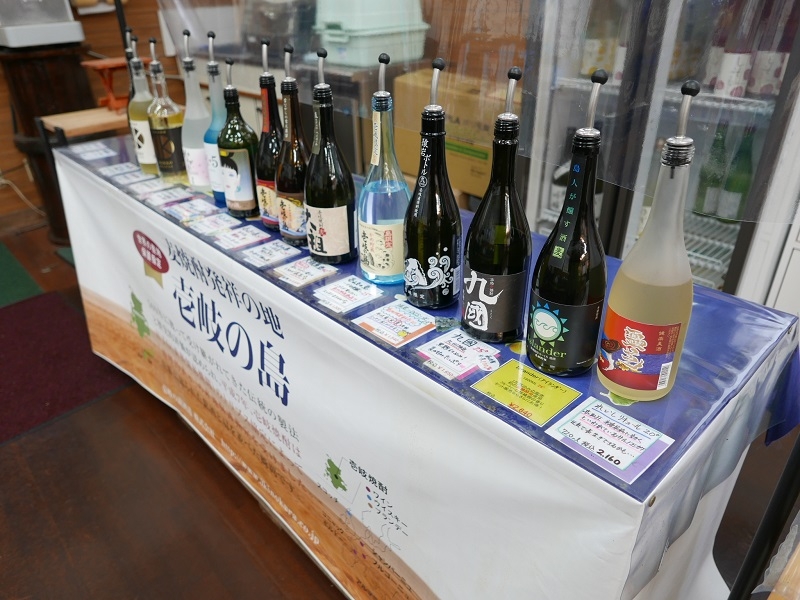 Hanamidori Mizutaki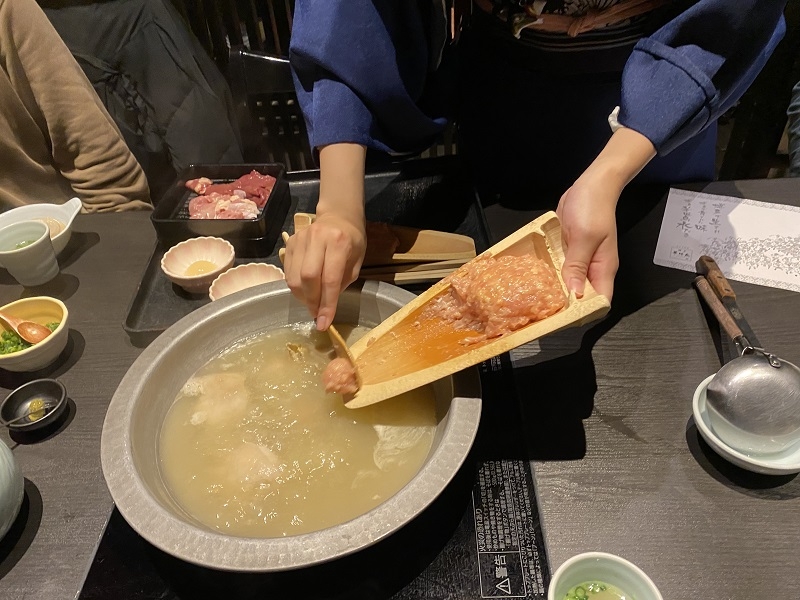 When the weather is cold and you're in these parts of Kyushu, there's no better cure than Mizutaki or Japanese chicken hot pot. The dish dates back to the Keiou period, when it was then called Hakata-ni. The women of Hataka supposedly wanted to create a dish that would nourish their families, all while soothing their bellies.
Chicken soup is considered medicinal in several cultures, so it's not surprising to see that Kyushu has its own version. Thanks to Kyushu's rich natural resources (they say even the air and water are fresher here!), the area is known to grow plump, healthy chickens (called hana) that make for delicious fare. 
JR Hakata Station: Hikari no Machi Hakata (City of Lights) in December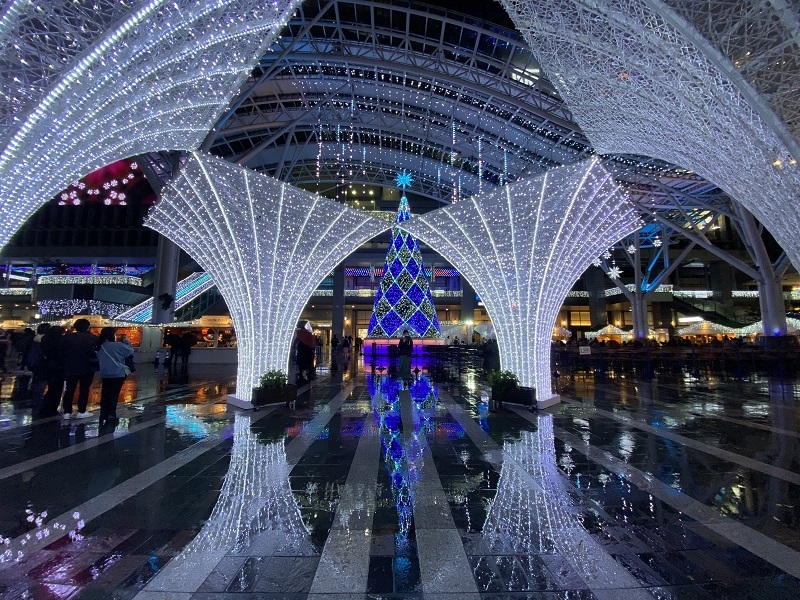 Hakata Station is especially pretty at night, when the place comes alive with sparkling lights during the month of December; this is probably one of the scenes that stay with visitors because it greets them and also bids them goodbye when it's time to go (and if they go home by railway). Make a beeline for the LED Sky Walk, a 70-metre illuminated path on the second-floor deck of JR Hakata City. 
No worries if you don't get to visit in December, though; while it's best to perfectly time your Kyushu trip so you can witness this light show, the Hakata Station remains an iconic tourist spot all year round.
Day 4: Amami Oshima, Kagoshima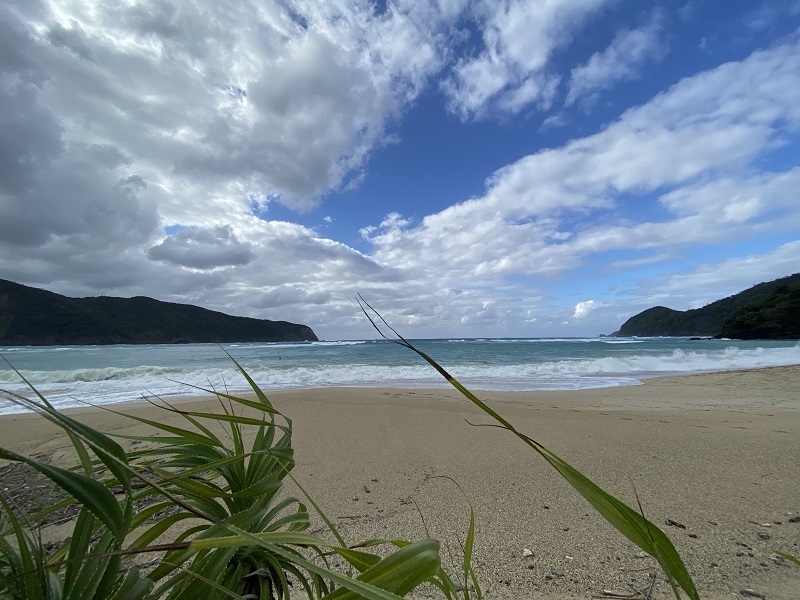 The largest among the idyllic islands included in the Satsunans (the island chain that is found between Kysuhu and Okinawa), Amami Oshima is more similar to sunny Okinawa than any other place in Japan. Here, you'll be surrounded by the sea breeze, the golden sun, and all the flora and fauna that thrive in such ideal conditions. Furthermore, Amami Oshima is about 75 minutes by plane from Fukuoka Airport.
Mangrove Forest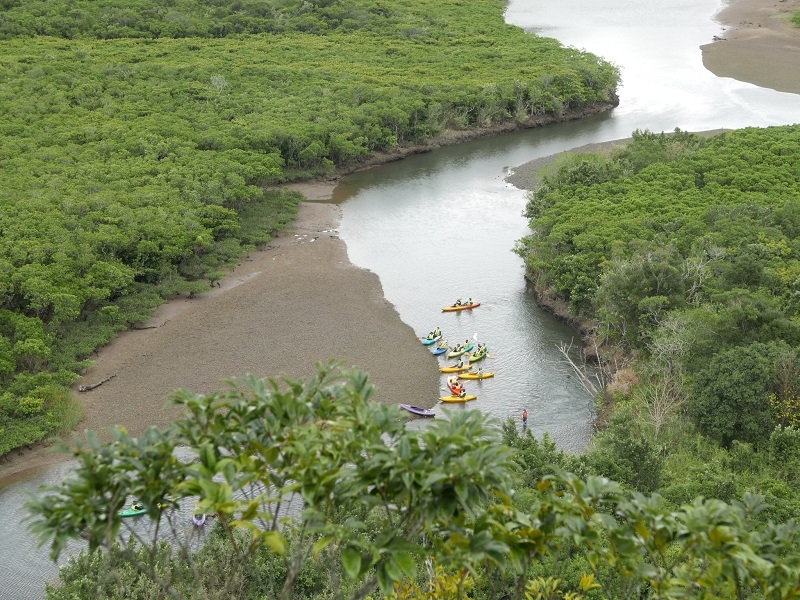 Since it's so lush, it isn't surprising that Amami Oshima houses the second largest mangrove forest in the country. Stick to the central east coast of the island, where the mangroves are thick and full of life; sign up for a kayak tour, with a guide who can tell you more about the wetland ecosystem.
Keihan (Chicken Rice)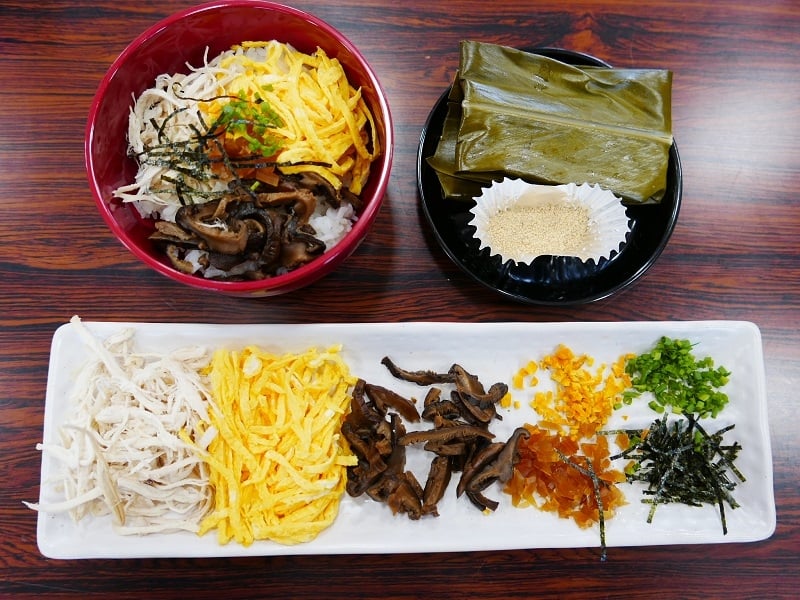 Keihan is the most famous meal from Amami Oshima, where it is proudly served in many restaurants for around ¥800 to ¥1000. While ingredients vary per preparation, you'll always find chicken strips on a bed of plain rice upon ordering a serving of keihan. Plated over this filling combination of meat and carbs is a mouthwatering medley of thinly sliced omelet, ginger, green onion, mushrooms, and dried seaweed. To top it all off, chicken broth goes on top and fully submerges all ingredients — Japanese comfort food at its finest.
Yamato Village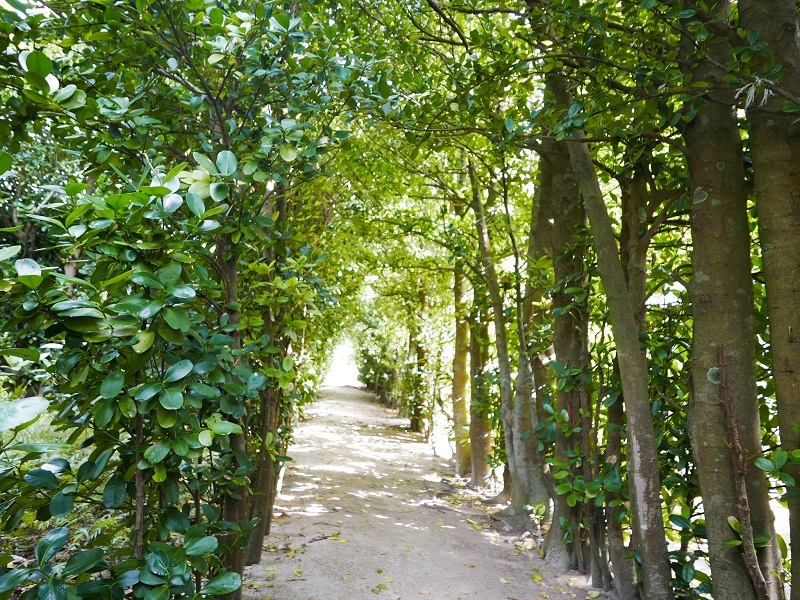 Make sure to drop by Yamato Village to sample fruits such as plums, Tankan citrus, mango, passion fruit, among others. The place is known for these freshly picked delicacies; you can even buy some for the road! You should also keep a lookout for the prefectural road that runs along the coast. Facing the East China Sea, it presents plenty of sunset-watching spots.
Hotel: Amami Resort Basyayamamura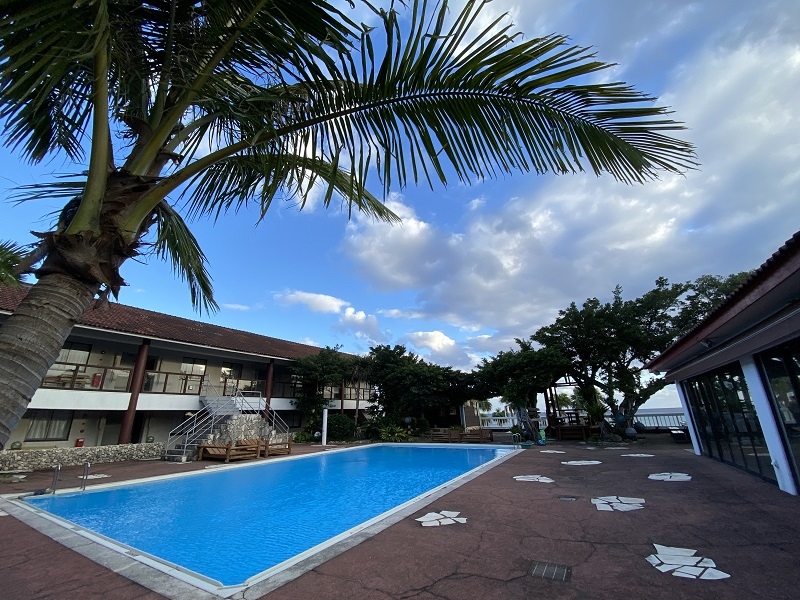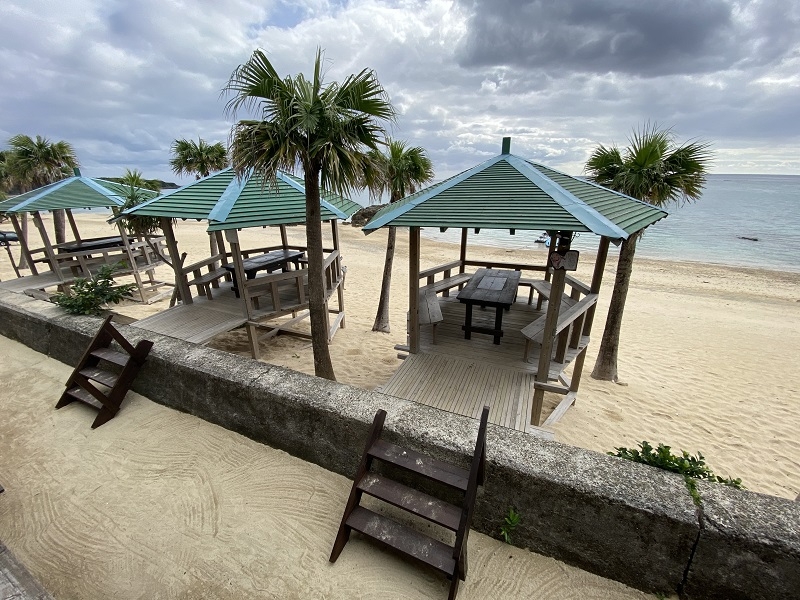 While in Amami, why not make the most out of its natural beauty and stay by the sea? Right next to the beach and only 10 minutes from Amami Airport, Amami Resort Basyayamamura is your best choice. Its in-house restaurant, AMA Neshia, also specialises in the area's seafood; rest assured, your every craving will be satisfied!
Day 5: Amami Oshima, Fukuoka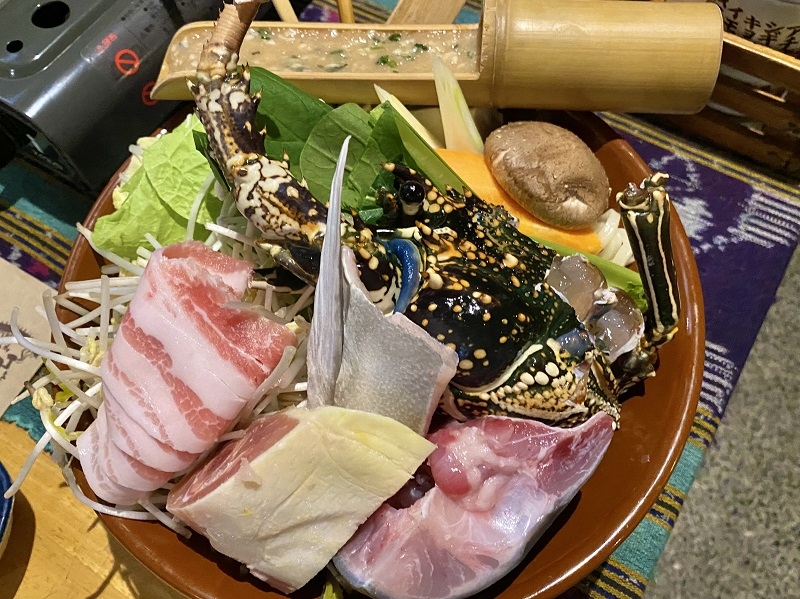 Amami Oshima has plenty to offer in terms of culture and sightseeing, so spend your last day in Kyushu exploring this wonderful in-between of mainland Japan and Okinawa. 
Kaseken Hill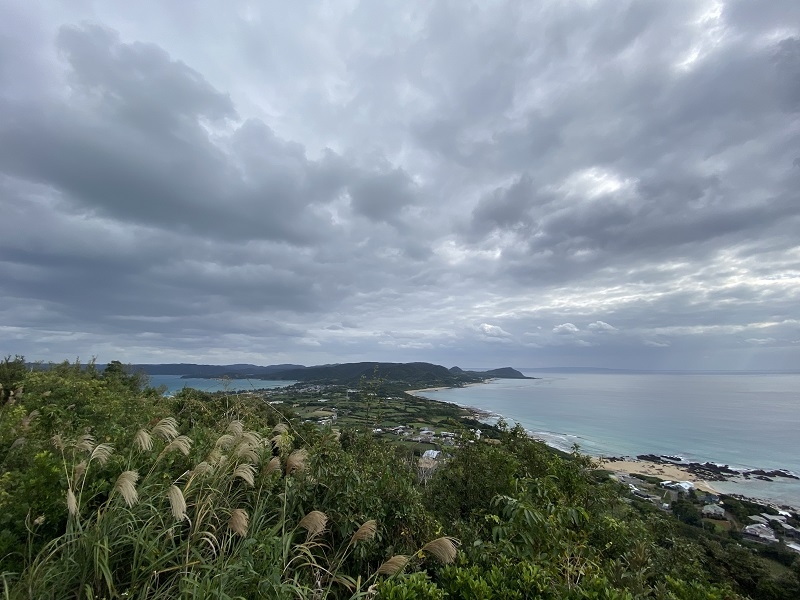 There is a spot in Akaogi Village, where you can see two oceans meet. Kaseken Hill turns fiery during sunset; at sunrise, you can watch the day unfold right before your very eyes. 
Heart Rock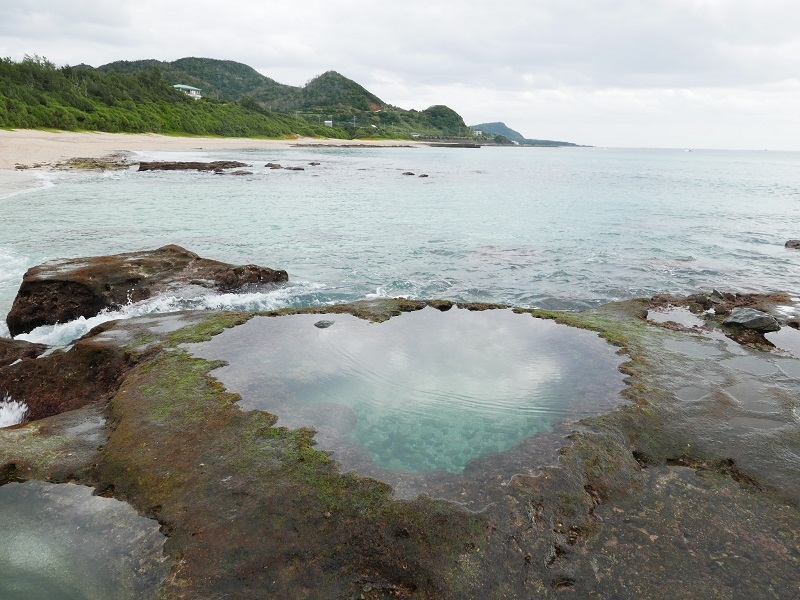 Dotted with tidal pools, Bira Beach makes for quite an interesting day trip. Tidal pool enthusiasts will love looking into these mini-ecosystems, each one different from the last. But there is one particular tidal pool that has become a tourist spot in its own right, aptly called The "Heart Rock" — because it's shaped like a heart.
It's a decent size tidal pool filled with crystal clear water, so much so that you can even take a dip in it. Note, though, that it's only accessible at low tide so it's a must to perfectly time your visit.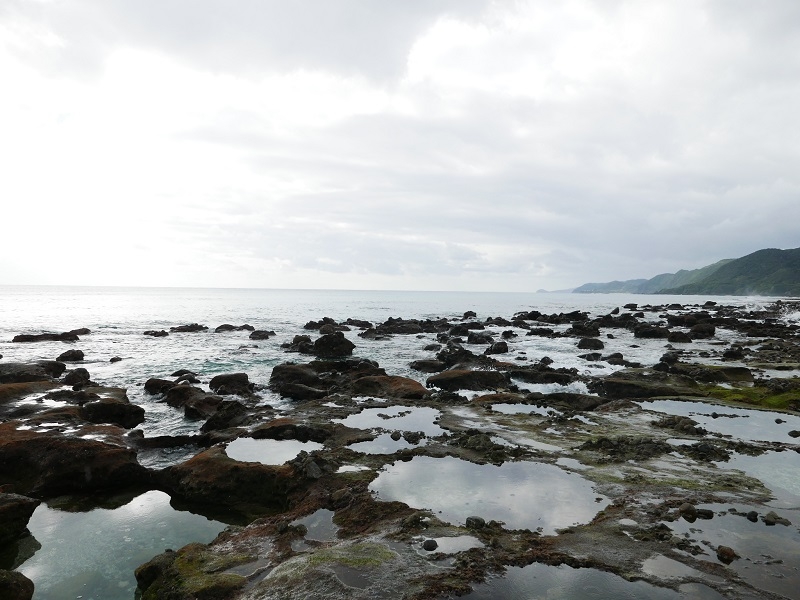 Fun fact: Heart Rock and its surrounding tidal pools are believed to have a soothing, healing quality. Locals say visiting the spot enhances love and heightens affection, so be sure to bring your significant other.
Banyan trees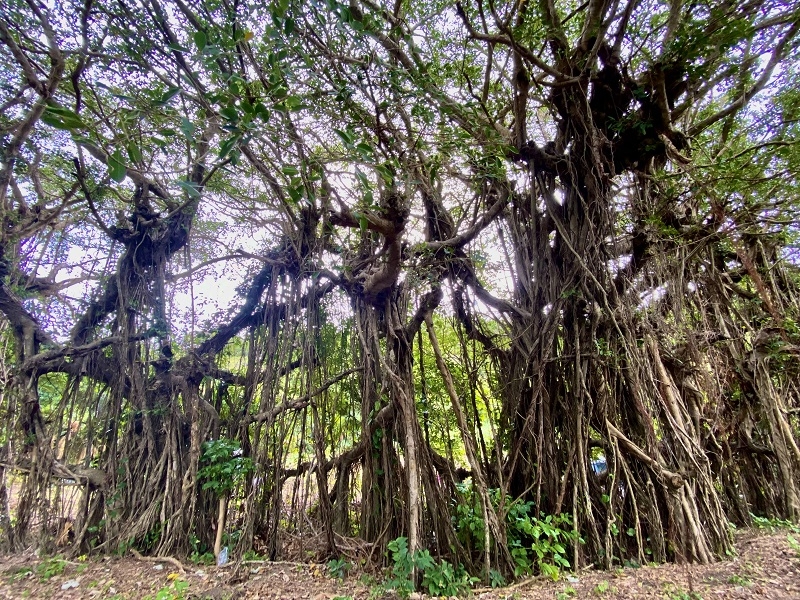 From healing the physical body to holding mystical allure, nature's palpable power truly abounds in the landscapes of Kyushu. Take, for example, Maehida Village's Banyan tree-lined paths. Most of these trees are a century old, and they were placed there to help serve as a natural barrier that protects fields and livestock from storm surges. Snap lots of photos, or simply savour the area's energy and otherworld beauty. A reminder when you're here: Treat nature with utmost respect.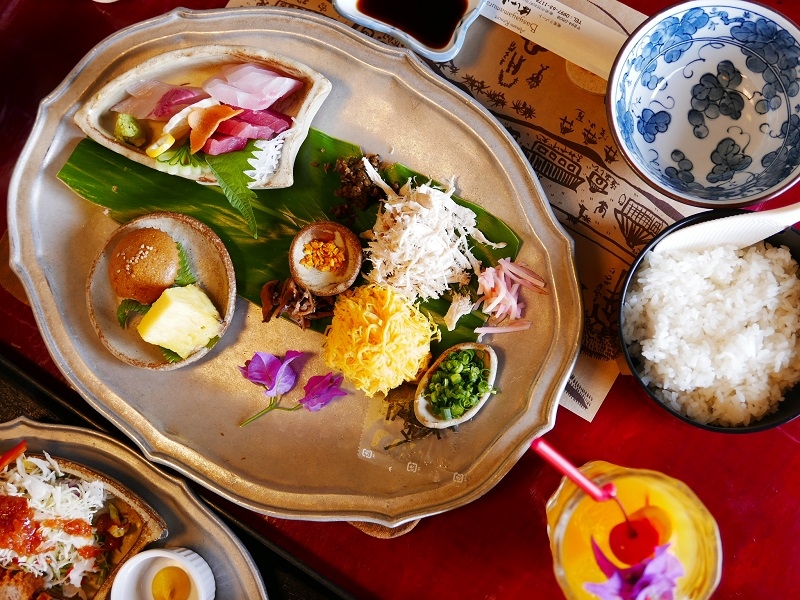 As you wind down to make your way home, make sure to treat yourself to meal sets that show off Amami Oshima's culinary delights. When you're done, you can look back on your trip with a warm smile and a full stomach!
Also read: Guide to Kyushu's Best Ramen, the Birthplace of Tonkotsu Ramen
Where nature, culture, and urbanscapes harmoniously coexist, Kyushu is certainly a bucket list-worthy destination that will surprise even the most informed and experienced Japanophiles. Although this 5D4N Kyushu itinerary barely scratches the surface, that's just all the more reason to keep coming back for more. 
Just remember to follow pandemic safety protocols as we did during our trip: Wear masks, avoid crowded places, and sanitise frequently. Let's do our part in making the new normal safer and more fulfilling for everyone, especially when we go out exploring the world once more. Each destination and tourism establishment will have health and safety measures in place. Take your time to read up on these protocols before your adventure. That said, see you in Kyushu soon!
---
Brought to you by Kyushu Transport Bureau and Kyushu Tourism Promotion Organization(KTPO). For more information, visit the KTPO website and Facebook page.