Whether you've dreamed of having your wedding in your nearby church or on the powdery sands at the seaside, you're confident it will be an unforgettable experience. Make your dream wedding a reality and pick a location that truly serves the occasion. Here are 5 phenomenal wedding destinations where you can have your wedding. Each equally spectacular as the next, the variety of destination choices allow both the princess and the nymph to have a magical time.
1. Le Château d'Esclimont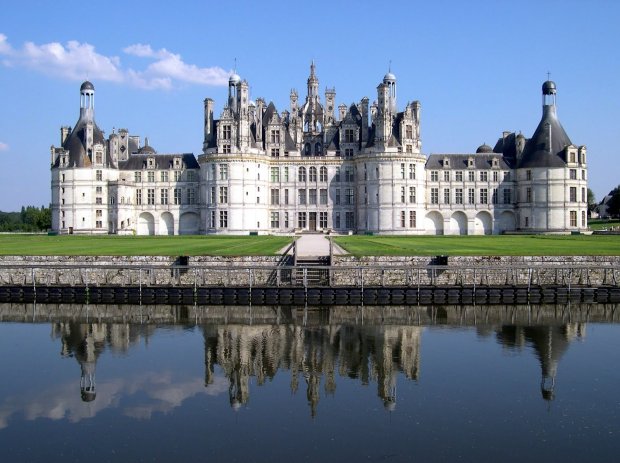 Image credits: http://bit.ly/ONrabo
The Le Château d'Esclimont is an enchanted castle, the perfect wedding venue for your blushing bride. Walk the halls of this magnificent fortress and write the story of your own fairytale. Located 45 minutes away from Paris, this beautiful valley has some of the most gorgeous views of France and holds various activities such as hiking, fishing and horseback riding. Have your own once upon a time in this romantic getaway.
2. Taj Exotica Resort and Spa, Maldives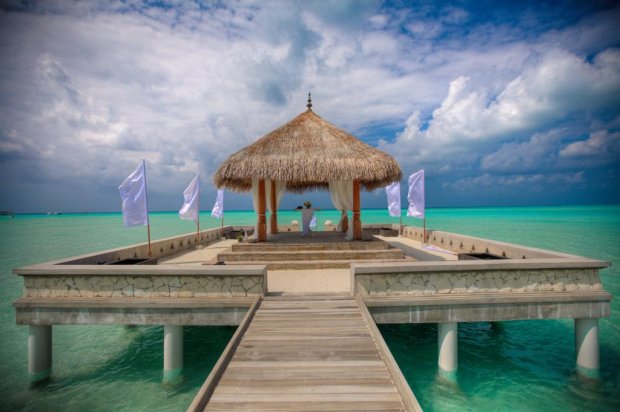 Image credits: http://bit.ly/1dJpLi1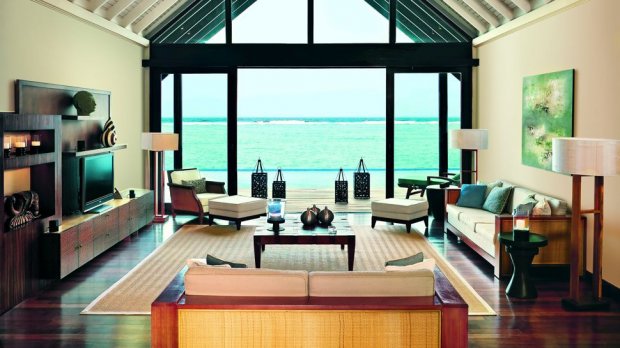 Image credits: http://bit.ly/O8hyYt
Dip your toes into the cooling, iridescent waters of the blue lagoons from outside your villa and let your eyes lay upon the most beautiful sights you ever set them on. The Taj Exotica, located on a private island, is a luxurious resort that gives a spectacular view of the Indian Ocean. Experience the breezy seaside and soft sands secluded from all other guests at the resort. You can even enjoy snorkelling, massages, cruises through the gorgeous waters and the warm orange glow of the sunset melting across the horizon.
3. Aureum Palace Resort, Bagan, Myanmar
Image credits: http://bit.ly/1moe3JD
Set on the banks of the Irrawady River, the Aureum Palace Resort is located in the heart of Myanmar and overlooks an expansive stretch of land covered in droplets of ancient pagodas. These timeless temples are the remnants of a lost kingdom and together, create a breathtaking background for a wedding. Forget fairytale castles, these Asian pagodas are a fantasy you could never have dreamt of.
4. Forest Wedding in Minnesota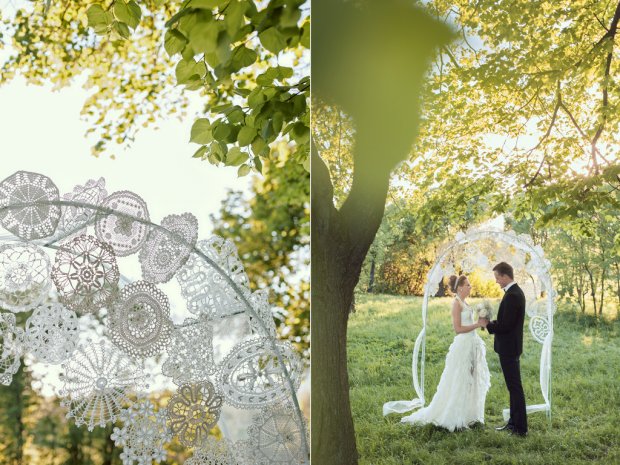 Image credits: http://bit.ly/1mFjBSU
Journey into the gorgeous backwoods of Minnesota and feel romance under the beautiful forest canopy. This fantasy is for outdoor lovers who enjoy the quiet intimacy of being surrounded by trees. A floral themed wedding is for the sweet couple, the kind who adore bouquets of flowers and picnics at parks. Come enjoy the austere charm of a forest wedding.
5. Swiss Mountains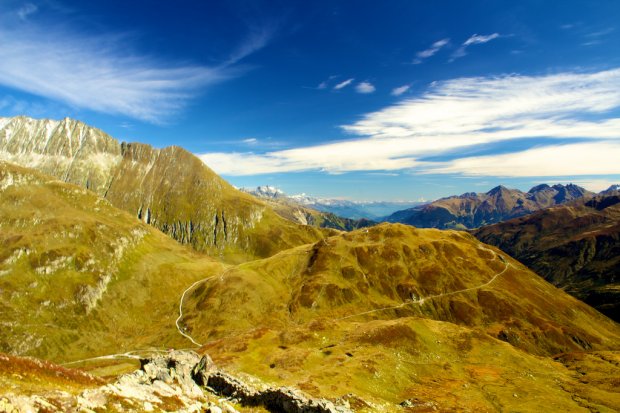 Image credits: http://bit.ly/Pcec84
Breathe in that Alpine air and immerse yourself in the beauty of the Swiss Alps. You're in for a great treat if your wedding is amongst these hilly peaks. A wedding in the mountains has rustic charm beyond compare and is surrounded by breathtaking views. Your wedding will definitely be the one to have the best photographs and the pinkest cheeks!