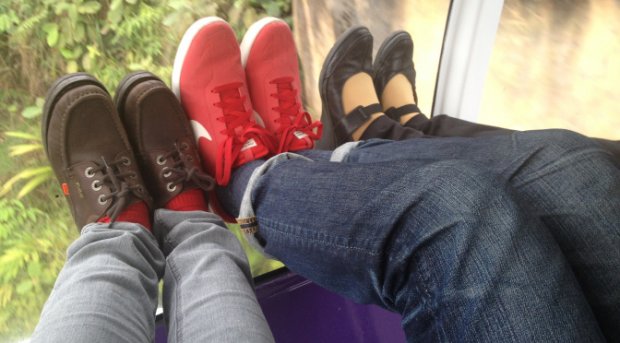 (I'm writing this in the context of travelling to and fro Singapore. It'll be great for travellers visiting Singapore and looking at having a side trip to Kuala Lumpur, Malaysia.)
Whether you're looking at having a short getaway or you ran out of activities to do over the weekends or you're having the usual "oh this tiny island bores me to death" dilemma, Kuala Lumpur (KL) is definitely a quick fix. My family loves it there and it was always the frequent trips to KL ever since I could remember. My dad has quite a bunch of really good friends there and they have been welcoming us to their homes and having us at their family-run eateries for years aka for as long as I have lived. Personally, I love going to Johor Bahru more to get all my food and shopping done but Kuala Lumpur is an option if you're looking at somewhere further. Besides, you can never go wrong in a capital city.
Well aren't you glad then that the current exchange rate went up to the all-time high this year. If you are on a hundred SGD dollars budget, it is more than enough considering it'll fetch you RM250. RM250 (approx. SGD97) is enough for you to explore the city and even make a trip up to Genting Highlands — the colder region of the country.
Also read: Which Parts of Malaysia You Won't Regret Visiting
1. Your bus ticket
Some may prefer getting on a flight which is barely 30-45mins away but I like to get on the classic coach (when I'm not driving). It may take 4-5 hours more but it'll take you on perhaps one of the scenic roads along oil plantations and vast green fields. As a Singaporean, I don't get much of long drives because there's a traffic light almost every 500 meters and it's freaking annoying, so I find pleasure in the Malaysian highways.
My trick here is to buy my bus tickets from Larkin Bus Terminal in Johor Bahru. A one-way ticket will cost you RM31.50 (approx. SGD12) (I suggest Maju or Transnasional) and you have to make sure of where the bus is alighting you at — Puduraya or TBS. Either stop is connected to LRT/MRT stations but it plays a part in the convenience to your hotel.
Also read: Breakdown of Hike in Johor-Singapore Causeway Tolls
Total spent: RM31.50 (approx. SGD12)
2. Check-in at a hostel
There are plenty of decent hostels in KL. You can choose to pre-book or walk-in but personally I like to book my hotels beforehand. It saves me the trouble of having to scout for available rooms, which is not recommended during peak periods in the country. One night in a hostel will cost you from anything around SGD13-25 (approx. RM30-60) with free wi-fi and breakfast.
Also read: 11 Reasons Why I Never Want To Stop Backpacking
I booked a hostel – [email protected] – at Chinatown area, situated right in the smack of Petaling Street. It cost us SGD40.50 one night for a total of three pax (approx. RM35 per person). The best thing was the hotel wasn't crowded hence we got the entire room to ourselves, although I probably won't recommend you to stay there because of the facilities.
Total spent: RM35 (approx. SGD14)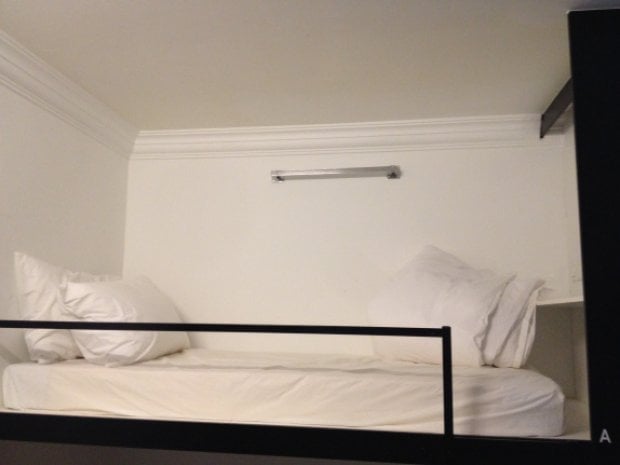 My bunk.
3. Say no to cabs/taxis
Traffic is very heavy in this capital city and your rides may end up being quite pricey. There have also been cases of drivers cheating tourists by going through longer complicated routes. Public transportation is pretty decent in KL, so why not just make use of it? Every shopping district, tourist attractions, main train station, bus terminals is connected to either the Monorail, KTM Komuter or RapidKL. It is fast, clean and not even that difficult to get a seat.
Although in the shopping districts at Bukit Bintang and Imbi you might find having to 'push' your way in and out — and I really mean push. Well, let's just immerse yourself in the local culture eh? Another thing is if you want to make a transit to other train lines, just be aware that the connected platform is Hang Tuah station. The other platforms are not connected so you have to exit and walk to the other train line (e.g, from Monorail to RapidKL or vice versa). If you would like to take the option, make sure you do not buy a direct ticket. Else, you ticket is forfeited once you exit a station.
A one-way ticket can cost you anything from RM4 (approx. SGD1.5) to as low as RM1 (approx. SGD0.4) depending on the areas.
Total spent: Approx. RM30 (approx. SGD12)
4. Eating and shopping
You heard of the famous Bukit Bintang and Petaling Street. Night markets adorned the streets at night making it every shopper's haven. Bukit Bintang is known for its range of shopping malls like Pavilion, Berjaya Times Square, Fahrenheit 88, Lot 10 etc etc etc and its luxury brands. Whereas Petaling Street is known for knock-offs. I would recommend staying away from shopping at Petaling Street because the prices are not cheap for fake goods and the stall dealers can be really unpleasant. Stay away from bargaining if you don't intend to buy and always keep your belongings safe. There are also 'gangs' overseeing the area so try not to create any trouble.
Since I was on the RM250 (approx. SGD97) mission, I managed to not spend on anything unnecessary. It helped too that there weren't any sales going on!
So what do you do with all the money then? Spend it on food! Good local street food. If you're visiting on weekends (Fri/Sat, Sun not included) please head down to Masjid India and look for the night bazaar located at the back of Sogo Shopping Mall. I swear it's gonna be worth all your time. It's going to be hot, stuffy and crowded but the range of local street food will surprise you plus there are stalls selling clothes which are way more cheaper and feel free to do all your bargaining. The people are friendlier and the crowd much more livelier. My personal fav is the Taiwanese boneless chicken which I heart to death.
Expect to spend no more than RM50 (approx. SGD19) on food — if you're not a glutton that is.
Also read: FOOD WAR! Singapore vs Malaysia – Who's Better?
Total I spent: Approx. RM50 (approx. SGD19)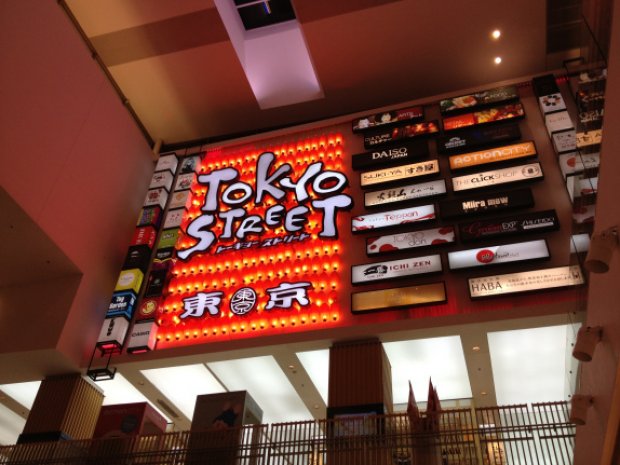 5. Make a day trip to Genting Highlands
If the heat from KL is taking a toll on you, head up to Genting Highland — Malaysia's premier entertainment hub. Although please don't take that premier entertainment hub phrase too seriously. Don't expect much because it's quite old, run down and undergoing some billion dollars' worth of refurbishment. Even the outdoor attraction is closed till 2016 to make way for the new Twentieth Century Fox Theme Park.
Currently the indoor theme park is more exciting for kids. For adults there is the Ripley's Believe It Or Not, Sky Venture (Indoor Skydiving) and 4D rides, just to name the more exciting ones. But I didn't go there to try all that because I've tried them in other countries and I believe it's no different. I just wanted to feel the cold air and enjoy the view.
Also read: Budget Travel: Cameron Highlands and Ipoh with Just RM350
The place holds some of my best memories ever since I was a kid. We always come here because I always begged my parents to. The place was once great during its glory days. I've taken on many rides, won many arcade games and stayed at most of the hotels in the area but the one thing I never did was to take the KL-Genting public bus up, and I never taken the cable car ride because we always drove.
Since I was with my friends, I decided to make use of the opportunity. The 'Go Genting Bus Express' is available from KL Sentral and it cost RM10.30 (approx. SGD4) one-way for adults, inclusive of Skyway transfer. The journey is really short, probably about one hour, depending on traffic. There are timings for the bus back to KL so make sure you don't miss it.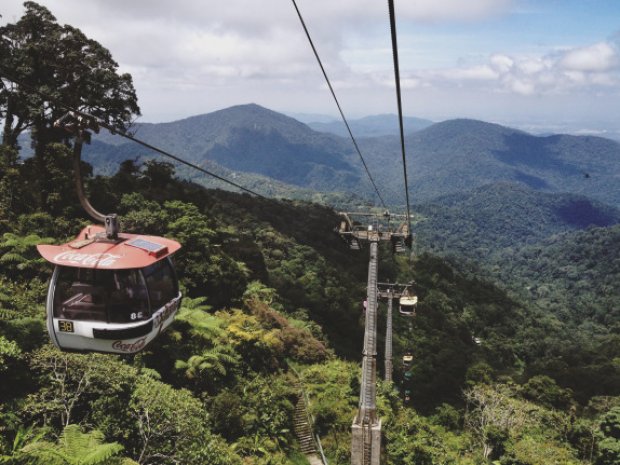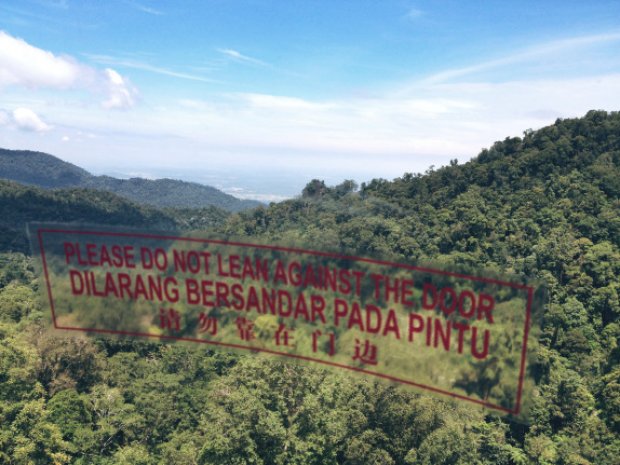 The Skyway ride was somewhat amazing. Being suspended above the vast forest allows you to get breathtaking views of the horizon. We then watched some free shows and ended up playing two games of bowling which cost RM19 (approx.SGD7) each person. Afterwards we lazed around at Starbucks to make use of the free wi-fi before waiting for our bus back to KL.
Also read: 8-Days Quick Guide to the Best of Malaysia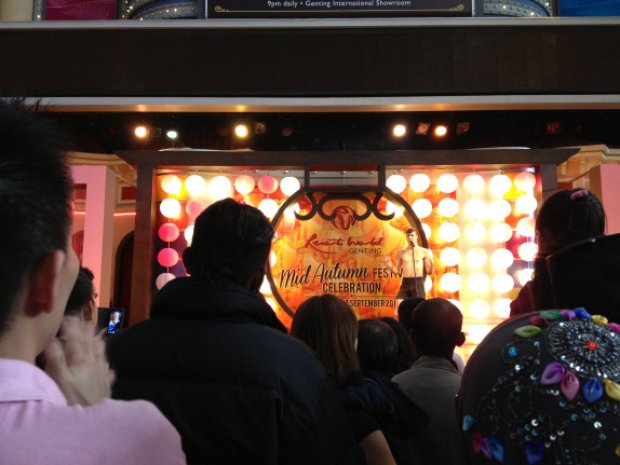 Total spent: RM39.60 (approx.SGD15)
6. Your ticket back to Singapore
There are two options for you to get back to Singapore — via bus or train. The beauty of going back is that you can get the buses that go into Singapore itself rather than stop at Larkin Bus Terminal. It's the same for trains as well.
But since our pick-up and drop-off point was at KL Sentral (which is also where you take the train back to Singapore), we might as well take the train back. We got our entire luggage stored in a locker at KL Sentral itself before going to Genting so we could travel free and easy. When we got back, we just have to collect our bags and wait for our train to depart.
Before you happily hop on the train just note that it takes 9 hours to reach Singapore and it is freezing cold. So make sure you prepare some winter clothing. Haha, just kidding — but I'm not kidding about the freezing cold part though. The train is good if you're departing from KL at night (usually at 10.30pm) because you'll reach Singapore the next morning. If you take the bus, you'll probably reach at the awkward timing of 1 or 2am which will then cost you extra on midnight charges for taking the cab back home from immigration.
Another best part of taking the train is the Johor Bahru immigration check is done inside the train itself so you don't have to go out and back in twice at the customs.
Total spent: RM34 (approx. SGD13)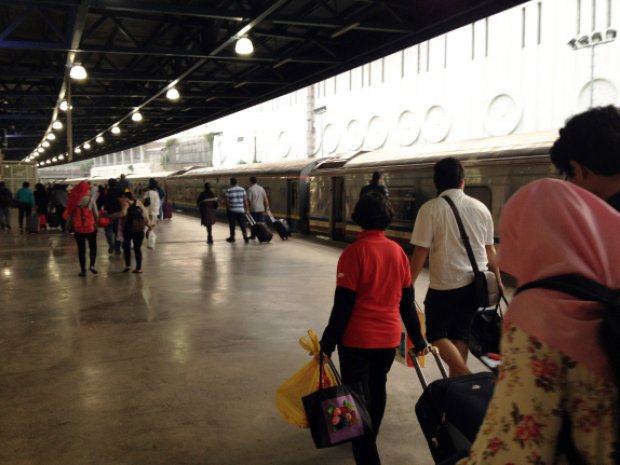 7. Whatever extras you have left
By the end of my trip I had some ringgits left which I didn't know what to do with. So I decided to spend about RM20 (approx. SGD8) on tidbits.
Amount I spend in total: RM 220.10 (approx. SGD86) = MISSION ACHIEVED!
Would you dare to explore Kuala Lumpur with just RM250 (approx. SGD97)?
Contributed by Why She Travels.