Quoting William Shakespeare, "The course of true love never did run smooth". How true is that, especially when it comes to racking one's brains for new and exciting couple activities in Singapore? It's no secret that putting forward fresh date ideas in our little red dot is more difficult than it seems — especially in the midst of a pandemic. With various restrictions in place and out-of-country trips off the table, your options will seem quite limited. 
Contrary to popular belief, there is a plethora of unique couple activities in Singapore that can help you break away from monotony. From adrenaline pumping activities to relaxing staycations, there is something in Singapore for every couple — rain or shine. Here are a few ideas for your next date!
Ideas for outdoor dates
1. Enjoy a scenic cable car ride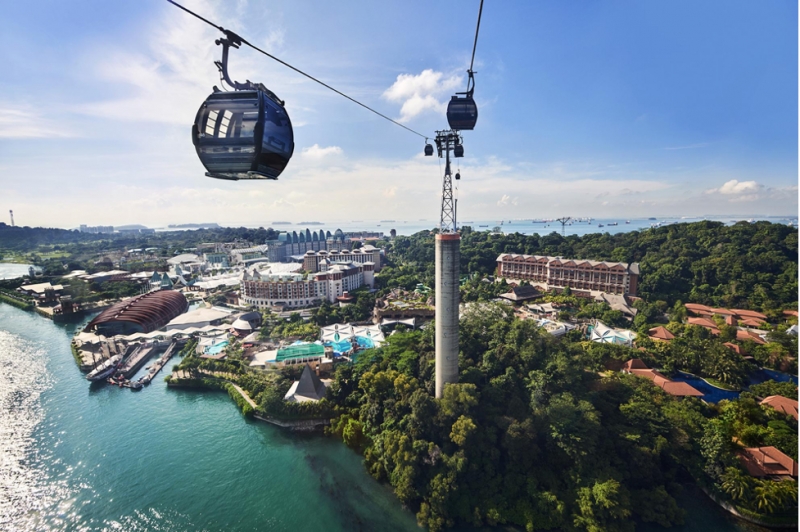 Whisper sweet nothings in your partner's ear while enjoying a picturesque ride into Sentosa onboard the Singapore Cable Car Sky Network from Mount Faber Peak. Here, you'll have plenty of unbeatable photo opportunities as you make more memories together. To make your snaps even more Instagrammable, be there just before sunset. That way, you can photograph the Southern Coast engulfed in the shimmering rays of the sun receding from the horizon. 
You can even take dining to new heights (literally!) by treating your beau to a Cable Car Sky Dining. Savour a tantalising feast in your private cabin as it glides across the island resort. The dazzling array of stars stretched across the sky makes for the perfect setting. You will find your belly full and your heart bursting with affection after the incredible experience. 
UOB Cards Exclusive:
Already fantasising about this romantic journey filled with unparalleled views?
Make it come true by getting your hands on the Singapore Cable Car Sky Pass at 35% off when you pay with a UOB Credit/Debit Card.
Better hurry because the offer ends 31 March 2021! 
2. Gaze at the stars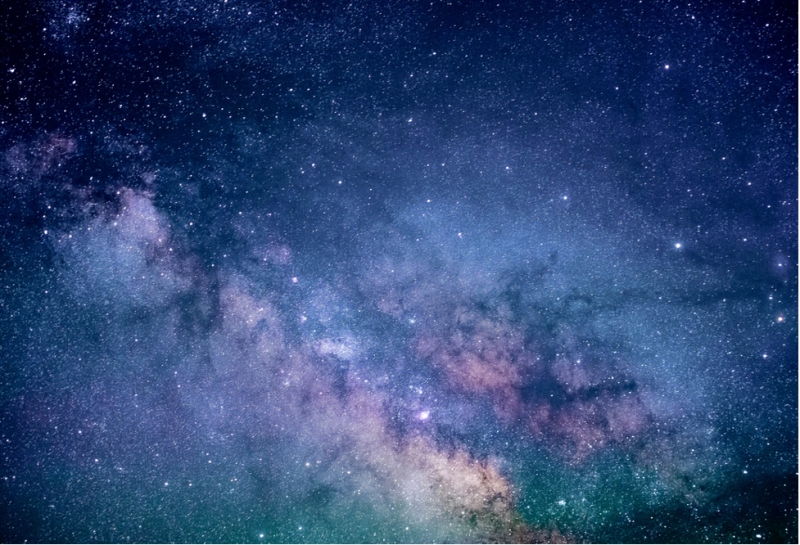 Nothing screams romance quite like laying next to your lover under a blanket of stars. This makes for the perfect place to talk about your dreams of a future life together!
At Science Centre Singapore, your partner will be left starstruck with what is in store. Kickstart your starry night with a Digital Planetarium Show in the Omni Theatre titled "What's Up there?". Afterwards, make your way to The Observatory for a spectacular stargazing session! Its prime location next to the equator offers crystal-clear views of constellations in both the northern and southern celestial hemispheres. 
Tip: Just make sure to get your tickets early as there will only be 50 slots available for each date (every Friday of the month). This date idea will leave both of you with stars in your eyes — enamoured by the heavens and by each other.
3. Sail into the horizon 
Remember that Titanic scene where Jack makes Rose feel as if she's flying? Now's your chance to experience that — minus the tragic ending, of course.
Embark on a romantic voyage onboard a luxury tall-ship with Resorts World Sentosa's Royal Albatross. Your journey will set sail with a brief sunset-viewing at the breezy decks. There, you can admire golden orange tints illuminating the skyline with your sweetheart by your side and your favourite tipple in your hand. You can then make your way to your private table to tuck into a sumptuous repast as you while the night away in each other's company. Singapore's glistening waters will prove a most magical backdrop to your seaside rendezvous.
UOB Cards Exclusive: 
Now's your chance to spend less on this priceless experience with bae! Enjoy up to S$40 additional savings off your SingapoRediscovers activities on Klook with UOB Cards. 
S$5 off with minimum S$30 spend
S$10 off with minimum S$60 spend
S$20 off with minimum S$200 spend
Limited to 2 checkouts per Cardmember (T&Cs apply).
4. Take a leap of faith 
Ready for yet another Titanic reference? Recreate the iconic 'you jump, I jump' scene with your lover on your next date in Singapore. Take the plunge from 47 metres above the ground at AJ Hackett Sentosa, where you can freefall from Singapore's only bungee tower. The drop will surely leave your veins coursing with adrenaline.
Tip: Just a word of advice, hop off the platform as soon as the jumpmaster concludes his countdown. Do not hesitate — the more you think about it, the more you're prone to thinking twice!
Alternatively, you can opt for the giant swing to swoop down towards the pristine Siloso Beach at an electrifying speed of 120km/h while strapped next to your special someone. The high from this experience will keep things extra interesting for the next hour or so. Just so you know, studies have shown that adrenaline intensifies feelings of attraction. Therefore, these exhilarating activities are a great way to build overflowing affection and deeper love! 
UOB Cards Exclusive: 
Now's your chance to reach new heights together! Enjoy up to S$40 additional savings off your SingapoRediscovers activities on Klook with UOB Cards. 
S$5 off with minimum S$30 spend
S$10 off with minimum S$60 spend
S$20 off with minimum S$200 spend
Limited to 2 checkouts per Cardmember (T&Cs apply).
5. Speed things up a bit
A relationship should take its own course, unfolding naturally in its own sweet time. But if you're ready to get into the high gear, we have just the right place for you!
The Karting Arena is lauded as the first electric go-kart track to reach our shores and is sure to get you charged up on a date. It boasts a 500m-long track with 11 turns, and offers a variety of race types from fun karting to grand prix. You and your lover may choose to pit against one another or simply get some laps under your belt. 
These go-karts are powered by electric motors, so there is little to zero noise to distract you from reaching the finish line. Don't worry if either of you can't drive — drivers' licenses aren't required. All you have to do is to hit the tarmac and gear up for a whole lot of fun.
Tip: Want to be on par with F1 star driver, Lewis Hamilton? Try to avoid leaning in so that your body weight is distributed over the centre of the kart without placing pressure on the wheels. Vrooooom you go!
6. Get wet and wiped out in cool waters
Enough with adventures on land, time to get wet for a splashing good time with bae at HydroDash! On the strip of water at Sentosa's Palawan Beach, you'll discover Singapore's first floating aquapark — a paradise for both adrenaline junkies and water babies.
The inflatable playground is divided into four quadrants, including one zone designated for children. It promises thrills and spills for everyone! Climb, slide, leap, and bounce your way through the obstacles as you do your best to stay dry. Even if your efforts are all in vain, get a refreshing kick out of plunging in the deep sea — a quick respite from the sweltering heat. Why not playfully pull your significant other into the water and rough it out Wipeout-style? The winner buys drinks at one of these beach bars in Sentosa!
Tip: To ensure maximum fun, make sure to put on proper swimwear and lather on adequate sunscreen.
UOB Cards Exclusive: 
Experience this activity with your SingapoRediscoversVouchers and have a splashing good time! Secure your pass + inclement weather insurance on Klook using UOB Cards to snatch a further S$40 on savings! 
S$5 off with minimum S$30 spend
S$10 off with minimum S$60 spend
S$20 off with minimum S$200 spend
Limited to 2 checkouts per Cardmember (T&Cs apply).
7. Get to grips with high-element obstacles
Put your 'power' to test at Forest Adventure, Singapore's first and only treetop adventure course. Nestled in the verdant greenery of Bedok Reservoir Park, Forest Adventure is an action-packed escapade best enjoyed with a goal-oriented partner!
You'll have to manoeuvre your way around and find the right balance to get through all 44 obstacles — each of varying difficulty and intensity levels — unguided. Fret not, though; you will have a safety harness strapped on throughout the entire obstacle course. Plus, the tranquillity of the forest will help you ruminate your next move with a clear mind. 
The best part? The reward that awaits after clearing the obstacles: an exhilarating zipline across clear waters. You can soar through the sky like a bird while taking in stunning views of the lake. 
Tip: Before anything, make sure to secure a booking online as no walk-ins will be allowed at Forest Adventure. 
8. Cycle amidst lush greenery
Among the popular things Singaporean couples like to do together is to get fit and take in mother nature's beauty. In that case, how about hopping on a bicycle and traversing Singapore's green urbanscape at Punggol Waterway Park?
While there are various cycling trails all over Singapore, this one takes the cake in our book. This tranquil park nestled in the northeastern part of the city guarantees whole-day recreation. You don't even need to bring your own bike; just head to a bike rental kiosk within walking distance of the precinct to pick up one.
Cycle your way around the flourishing park and stop in your tracks at the Nature Cove to admire the scenic waterway. Additionally, check out the Green Gallery — a verdant trail stretching along the park's natural terrain. You can sit on the many benches dotting the sprawling area to get to know each other better while enjoying the cool breeze. You'll discover that cycling can be a fun and rewarding experience for couples looking to take on miles together.
Ideas for indoor dates 
9.Tee off till late
At Holey Moley Golf Club, you'll have the perfect par-tee for two — a mini golf course plus a slew of alcoholic beverages and light bites. Top that off with a pulsating atmosphere and you've got yourself the ideal date in Singapore.
Perfect your swing as you conquer 27 themed-holes (think Pac Man, Games of Thrones, and Monopoly) split across two levels. With a scorecard to keep tabs on the points, who says there is no room for healthy competition in a relationship? Also, don't forget to take your camera out. Every nook and cranny of this place is extremely photogenic, thanks to its whimsical furnishings and neon lights. 
10. 'Fall for each other' in mid-air
Airzone puts a new spin on indoor playgrounds. As the recreational facility is suspended in the air, it's a cool place to 'hang out' with your partner! Be warned, though: Things might get physical with some hands-on bonding, but it's not quite what you're thinking. You'll literally need a hand (or two) to get across the obstacle course if you aren't used to this kind of balancing act.
Heralded as the world's first indoor atrium net, it stretches across six levels of City Square Mall with plenty of unique features to boot. There is a ball pit, inflatable giant ball, 3D maze, and four slides — all hanging in mid-air. Sounds like a childhood fantasy come true, right?
If your partner is terrified by the thought of 'defying gravity', allay his or her worries with this fun fact; the nets at Airzone are sturdy enough to carry two full commuter buses! Plus, there's a literal safety net at the bottom of it all, just for our peace of mind.
11. Pursue your artistic vision with a twist
Ever wanted to get down and dirty with bae? Splat Paint House, Singapore's only dedicated splatter paint studio, is a dream come true for all creative duos out there! It essentially is an art studio where you can whip some paint on blank canvases and create an artsy mess as a means of self-expression. Don't worry if it gets too sloppy, that's the whole point!
With a wide range of paints and 'weapons' such as squirt bottles, water guns, and syringes at your disposal, you can literally go bonkers and make the canvas pop with countless colours — however you want it. Not to worry though; you'll be provided with comfortable protective overalls to shield you from the onslaught of paint coming your way. We assure you that you'll make your dinner reservations still looking sharp.
12. Beat the heat 
There is something magical about snow —  it enshrouds everything under a pristine white blanket and makes us muse over the infinite mysteries of the universe. Often, romance unfurls against the set of a winter wonderland in many timeless classics and even in trendy K-dramas. Why not recreate those fairytale moments with your own prince charming or oppa? 
A date at Snow City is sure to melt even the coldest of hearts. The chamber is separated into five zones with plenty of activities for couples.You'll find an arctic snow playground at Zone 1, a snow field at Zone 2, and a traditional Inuit home at both those Zones. On top of that, you can slide down a 60-metre snowy slope at Zone 4 and bring back some souvenirs from the shop at Zone 5.
In the cold, you will have the perfect excuse to feel the warmth of your lover's embrace. What are you waiting for? Get on the snow gear and build a snowman together.
UOB Cards Exclusive: 
Chill out with your lover! Avail 20% off snow play tickets when you make payment with UOB Cards. Snatch up this offer before it ends on 31 March 2021. 
13. Step into the shoes of a pilot
When was the last time you hopped on an aeroplane to visit a foreign destination? With the pandemic still ongoing, we're sure it has been a while. Certainly, you miss travelling. What adventurer could ever forget the thrill of an aircraft going into full throttle? What if we told you that you can still experience the illusion of a flight, without having to leave the ground?
At Aeroviation, you and your partner can get a hands-on encounter flying a Cessna 172 with an ultra-realistic flight simulator. Find out what goes on inside the cockpit when taking off and landing. You can even experience what it's like to hover around iconic landmarks all over the globe! If you're in the mood for a more intimate affair, you can opt for the VIP flight experience. You and bae will be treated to an assortment of sweet delights and tipple as you take to the skies. Love will literally be in the air!
UOB Cards Exclusive: 
Ready to take flight? 
Embark on a 60 minutes Flight Experience at S$112 for minimum of 2 pax
Promo code: AEROMSTR 
Promo period: Valid till 15 June 2021
14. Relive your childhood days at an arcade
Remember the time when you and your dearest (then best friend) had a rollicking good time at an arcade? Take a walk down memory lane by revisiting one of your favourite haunts as teenagers.
At Timezone, you can conjure nostalgic memories of exchanging hard-earned tickets for attractive prizes. Test your muscle memory with timeless games such as air hockey or engage in high-tech fun through full-body VR games; you and bae will surely spend every penny trying to beat high scores just like the old times. There's no better place to let loose together. 
15. Get into the groove
Here's another date idea that is sure to be a real blast from the past — roller skating. This popular pastime may have peaked during the '70s disco era, but it's just as exhilarating today!
HiRoller bills itself as Singapore's largest indoor skating rink with disco lights. It's the funkiest place for you to sing-skate your date night away. The beams of colourful lights flashing and rhythmic beats reverberating will make you want to take a spin on the rink and impress your partner with your footwork. Even if you aren't that confident with your moves just yet, you will be pleased to know that all skill levels are welcome.
Tip: Are you a beginner? Rent skates with four wheels in a two-by-two configuration. This provides stable gliding across the rink. You'll be glad to know that roller skating actually uses 80% of your body's muscles, and that's a great way to get in some cardio workout during your date.
16. Cuddle with furry babies
This date idea is purrfect for all the canine lovers out there! A spacious playhouse nestled in Bugis, We Are The Furballs (WTF) is where you can get up close and personal with man's best friends. There are nine resident doggies — all irresistibly cute — waiting to jump into your arms!  Also, you and your beau will be thrilled to know that most of them respond to basic commands such as "sit" and "paw". They certainly deserve rewards for being such good doggos and puppers; you can purchase goodies for these adorable critters for just S$3. 
After interacting with the furbabies, make your way to the little in-house café to unwind over a refreshing drink. There are a variety of board games to bring you and your partner together, sans all the technology. You'll certainly be in for a pawsome time!
Staycations for couples in Singapore
17. Indulge in the distinct stylings of a heritage hotel
If cosying up next to each other's more your thing, then a loved-up staycation is in order! 
Nestled in the heart of the city, The Fullerton Hotel boasts exquisite neoclassical architecture that is a testament to its storied past. Here, you may have a staycay with the bae as lavishly as you want. Wake up next to your lover with sublime views of the cityscape from your tastefully-appointed room. A change of scenery will allow you to devote your full attention to each other. You can also cool down with a refreshing dip at the infinity pool overlooking the reposeful Singapore River. 
Feeling peckish? Choose from the many restaurants dotting the area to enjoy a romantic dinner for two. With that, you can tick off another spot from your list of must-visit restaurants in Singapore. The Clifford Pier often makes it to the list of Singapore's most romantic restaurants. There, you can bite into dainty tea time snacks with a distinctively local touch whilst surrounded by a beautiful bayside setting. Or, make your way to the luxurious La Brasserie. Pair sumptuous french cuisine with a bottle of wine hand-picked by a sommelier. Dig in a fine French dining experience like no other, thanks to fusion delights. Bon appétit!
18. Book a lavish love nest
A stay at W Singapore – Sentosa Cove is sure to get your heart thumping, too! With a slew of attractions just a stone's throw away, you can have a fruitful day together exploring the Imbiah Trail or ziplining across Sentosa island. You can even stay in and splash around the WET® Pool at any time of the day. (Mind you, even at the wee hours of the morning, thanks to its 24 hours operations. You just have to make a reservation if you're planning to use it between 9am and 7pm.)
If seclusion is what you are after, opt for the Away guest room which features a terrace with your own private plunge pool where things can get steamy. Alternatively, try out new exercises to stay in shape at the state-of-the-art gym. You can spend a portion of your vacay making sure you both get in all your reps in perfect form!
After a rewarding day, you lovebirds are sure to feel worn out and eager to hit the sack. With a range of luxury pillows to choose from and a down comforter, you will be lulled into a restful sleep — feeling reinvigorated for more adventures the next day.
UOB Cards Exclusive: 
Secure a well-deserved staycation with your significant other through Trip.com and enjoy savings when you pay with a UOB Debit/Credit Card.
S$5 off hotel bookings with a minimum spend of S$30
Promo code: UOBHTL5
S$10 off hotel bookings with minimum spend of S$60
Promo code: UOBHTL10
S$20 off hotel bookings with a minimum spend of S$200
Promo code: UOBHTL20

19. Pick up a new creative hobby at this modern accommodation
M Social Hotel Singapore, situated along the idyllic stretch of Robertson Quay, brims with creative energy. Its main attraction is the unconventional duplex-style lofts it houses. Up your game and go for the Loft Premier Room. You will find a comfortable double bed on the mezzanine level and a spacious lounge area with a dedicated workspace on the ground level. That way, you and bae can clearly distinguish between work and play, in case you still need to check on your emails every now and then.
One more aspect of the hotel that will surely pique your interest is the Perfume Workshop with Maison 21G Singapore. You can work hand in hand with your special someone to concoct your very own perfume  — a signature scent that will always make your heart race. Another option: Give the cocktail-making workshop a shot! With Beast & Butterflies Mixologist Vladyslav Yesepiv, you'll study the art of mixing cocktails and pick up techniques to create a signature drink.
UOB Cards Exclusive:
Your staycation deal just got sweeter — if you own a UOB Card that is!
Enjoy 15% off flexible rates with complimentary breakfast plus an additional *10% off for My Millennium Loyalty Programme members. Moreover, you will receive a S$15 F&B credit with no minimum spend. Valid till 30 June 2021.
All those extra savings can be put to good use for your next date night!
20. Step hand-in-hand into the past at this Art Deco building
Step back in time and woo your other half the old-fashioned way at The Vagabond Club, A Tribute Portfolio Hotel. What was formerly a brothel has been gracefully transformed into an upscale accommodation. 
To start off, the conspicuous red and gold art pieces vivifying the sprawling area will transport you to a bygone era, when courtship was a much emotional affair. Note that all the rooms feature unique décor so no two accommodations are identical — how cool is that?
At this very hotel, you can find one of the world's greatest whiskey bars, The Whiskey Library. This watering hole has a staggering collection of liqueur on display. Bond over a couple of whisky on the rocks and head to your room to fall into a restful sleep by each other's side. Be warned, though — these tasteful drinks might get you feeling a bit frisky before bedtime!
UOB Cards Exclusive: 
Secure a well-deserved staycation with your significant other through Trip.com and enjoy savings when you pay with a UOB Debit/Credit Card.
S$5 off hotel bookings with a minimum spend of S$30
Promo code: UOBHTL5
S$10 off hotel bookings with minimum spend of S$60
Promo code: UOBHTL10
S$20 off hotel bookings with a minimum spend of S$200
Promo code: UOBHTL20
21. Have a ball of a time at this swanky spot
Right smack in the middle of Keong Saik Road, you will find Hotel Soloha — the latest buzz on the block. Laying eyes on the white and blue facade, the dynamic technicolour furnishings, and dazzling displays will set the mood for your stay. 
With an eclectic mix of bars and cafés within reach, you and your better half can feast upon an array of dishes before guzzling a couple of refreshments during your staycation. Plus, there is an open-space patio complete with a bathtub for you to soak all your worries away, under the glittering expanse of the night sky. How romantic!
This just proves that you don't have to wait for Valentine's day to go the extra mile when planning quality time that leaves an indelible impression. Switch things up a bit from your usual movie-dinner combo with these date ideas for every type of couple! No matter your interests and personalities, you can certainly tick off these exciting things to do for couples in Singapore. 
Not a UOB Cardmember yet? Enjoy up to 10% rebate, accelerated KrisFlyer miles, and more when you complete your next adventure with these UOB travel essentials.
---
Brought to you by The Travel Insider.