New Zealand is a land that is majestic, resplendent and awe-inspiring all put together. Lofty peaks, pristine beaches, magical fjords and glistening lakes dot the landscape, and woolly sheep wander around the countryside without a care in the world.
For travellers, New Zealand promises great adventures and new experiences. In fact, there are some 'essential Kiwi experiences' that every traveller should have, ranging from stargazing to skydiving. To get the best out of your New Zealand trip, run through this list and check each item off one by one
1. Fling yourself off a perfectly good plane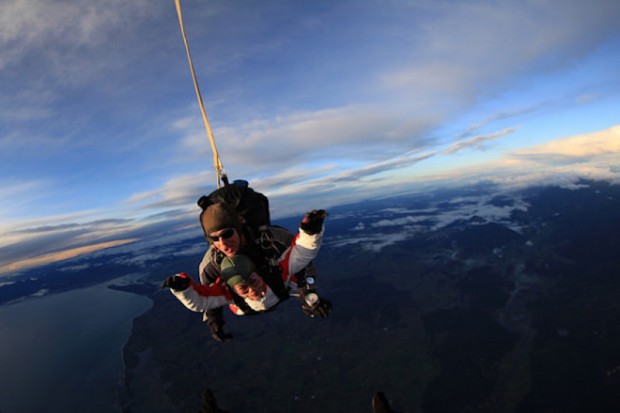 If you haven't heard already, New Zealand is an adrenaline seeker's paradise. The one activity that will bring you as much trepidation as it does excitement is skydiving. Taupo is possibly the most popular place in New Zealand for skydiving, but you can also do it over the national park in Abel Tasman, over the glaciers in Franz Josef, or over the picturesque city of Queenstown. Take your pick of scenery, strap yourself to a stranger and fling yourself off a perfectly good plane! It will be worth every cent, I promise you.
2. Complete one of New Zealand's Great Walks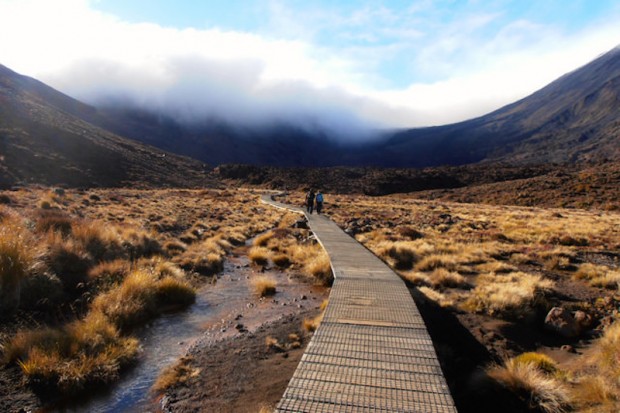 New Zealand is home to nine Great Walks, which are hiking trails that take adventurers to some of the most spectacular scenery the country has to offer. These tracks are well-maintained and there are backcountry huts for hikers to stay overnight. Whether you plan to tramp the Routeburn Track, the Abel Tasman Coast Track or the world-famous Milford Track, you can be sure that astounding sights await you.
3. Head on an independent road trip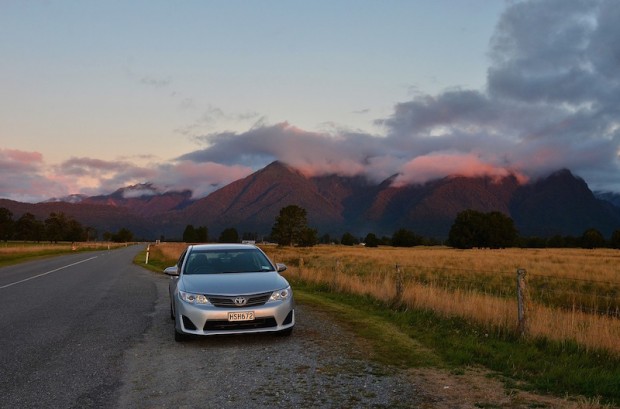 The best way to see New Zealand is by embarking on a road trip. Don't be surprised if what you expected to be yet another road trip quickly spins into the most epic journey of your life. Every day on the road will bring gorgeous landscapes that will whizz by your car windows. While on a road trip in New Zealand, you'll be able to make all the stops that you fancy. Yup, go on, run off to the pastures to take a selfie with a sheep!
Discover the best of North and South Island on a self-drive road trip. Begin your journey in Auckland, then drive to Rotorua and Wellington before taking the ferry to the South Island. In South Island, make your way to Christchurch, Fox Glacier, Queenstown, Milford Sound and Dunedin. This trip is definitely for those who want to visit all the major travel destinations in New Zealand!
4. Try the famous Fergburger in Queenstown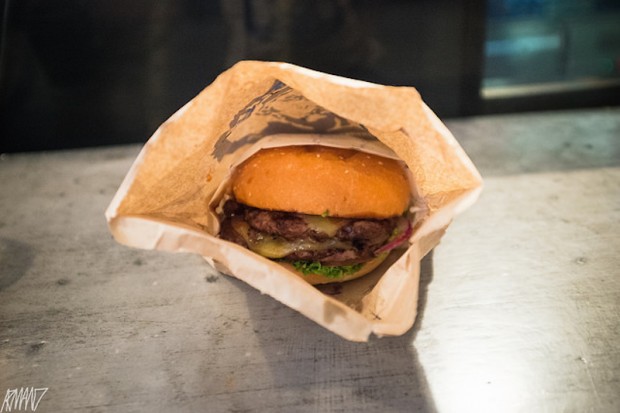 Image Credit: Armand
Be sure to drop by Fergburger when you're in Queenstown. This burger joint serves enormous, delicious burgers with cute names like Cockadoodle Doo and Sweet Bambi. While you're there, pop by the lesser-known Fergbaker next door for some of the yummiest pies and pastries you've ever tasted.
5. Stargaze under the skies of Mt. John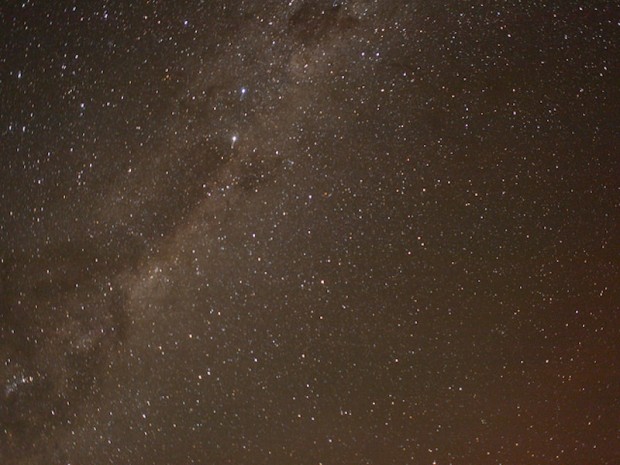 Image Credit: Murat WithHat
Chances are, it's not every night that you get to look up at a sky brimming with twinkling stars. The place to go stargazing in New Zealand is Tekapo, which has one of the clearest skies in the Southern Hemisphere. Head to Mt. John Observatory in Tekapo if you'd like to observe more than what your naked eye permits.
6. Have a spin on the luge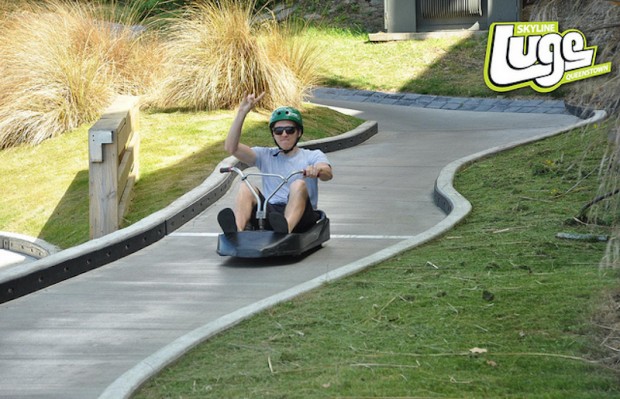 Image Credit: Tim Lucas
Hop on the luge in Queenstown for Rotorua for some unadulterated fun! It doesn't matter if you've tried the luge in Singapore – the views in New Zealand are way better. The chairlift to the start of the track is pretty exhilarating too!
7. Go whale-watching in Kaikoura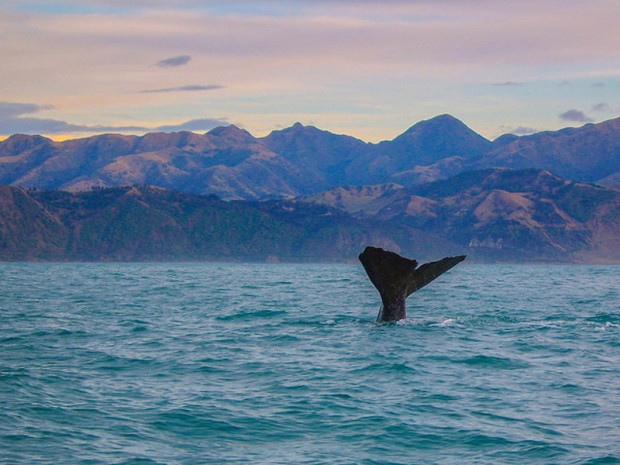 Image Credit: Arrannffc
Located on the east coast of the South Island, Kaikoura is the place to catch sight of magnificent whales. Embark on a whale-watching tour for a close encounter with these huge creatures, which can be spotted year-round in Kaikoura.
8. Jump into the deep abyss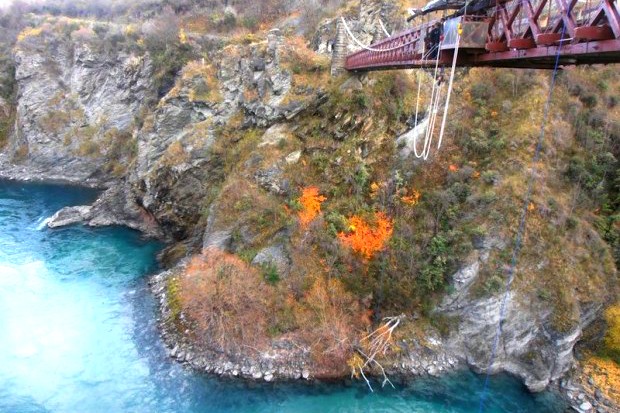 Which sounds scarier to you, skydiving or bungee jumping? I vote for the latter. Imagine jumping into the deep abyss, with nothing other than a strap to stop you from plummeting to the ground. Here's a fun fact: bungee jumping was pioneered by a New Zealander, A J Hackett. If you have the guts, plunge 134 metres with the Nevis Bungee, which is the highest bungee jump in New Zealand. If you prefer a more scenic option, try the Kawarau Bungee, which is set above the emerald green river.
9. Learn about the Maori culture
It's easy to get lost in the wondrous nature that New Zealand has to offer, but you should also spend some time accumulating cultural experiences to make your trip a more wholesome one. Maori are the indigenous people of New Zealand. Visit a Marae (tribal meeting grounds) to meet some Maori locals, watch the iconic Haka performance, and try some traditional food. There are plenty of organised tours that provide this experience, especially in Rotorua.
Also Read: 10 Reasons You Should Go Backpacking in New Zealand
10. Experience a farm stay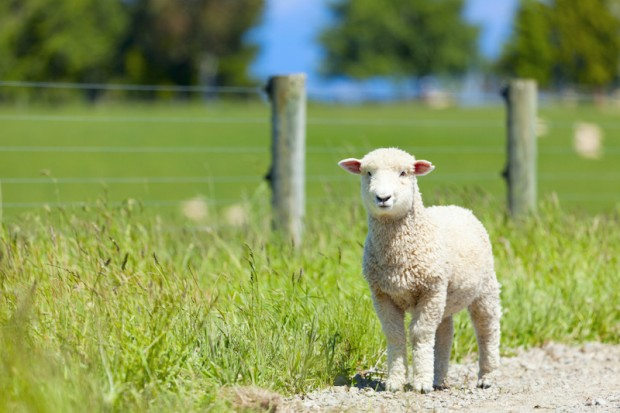 This is one of the must-have experiences for the city dwellers among us. After all, what better place to stay on a farm than in New Zealand? Farm stays are available throughout the country, and are highly recommended for anyone and everyone. Milk some cows and mend some fences – getting your hands dirty is all part of the fun!
11. Dip your feet into a crystal-clear lake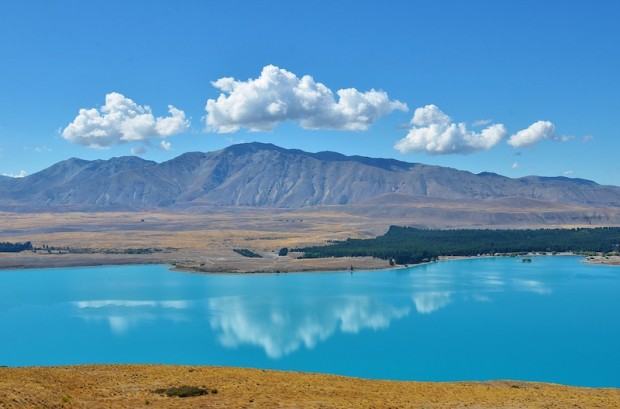 The lakes in New Zealand are beautiful beyond words. Some of the most breath-taking ones are in the South Island, including Lake Wanaka, Lake Tekapo, Lake Pukaki and Lake Matheson. When you have the chance, dip your feet into some of the clearest lakes you've ever seen! And while we're on the topic, here's a fun fact for you: North Island's Lake Taupo, the largest lake in New Zealand, is about the size of Singapore!
12. Head into the Waitomo Glowworm Cave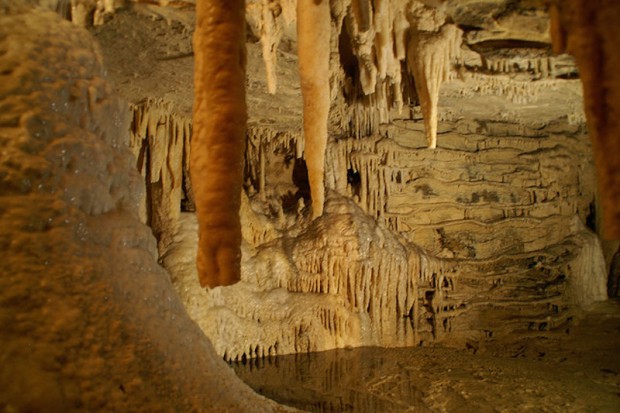 Image Credit: Marcus Sodervall
Head to the Waitomo Glowworm Cave in Waitomo, located in the North Island, for an enchanting expedition. Ride a boat, glide through the cave and gaze at the luminescence that surrounds you. It is also possible to experience the Glowworm Cave in a more adrenaline-filled manner – go caving, black water rafting or tubing instead!
13. Discover the filming sites of Lord of the Rings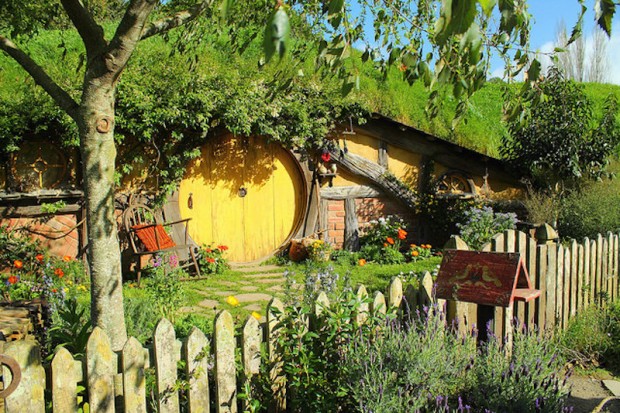 Image Credit: Chris
If you're a Lord of the Rings fan, then this is the chance to immerse yourself in the home of Middle Earth! Make your way to mystical filming sites – from Matamata, the shooting location of Hobbiton, to the remote Mt Potts, home of Edoras. Even Queenstown is the backdrop for various scenes such as Eregion Hills and the Pillars of Argonath.
14. Cruise through Milford Sound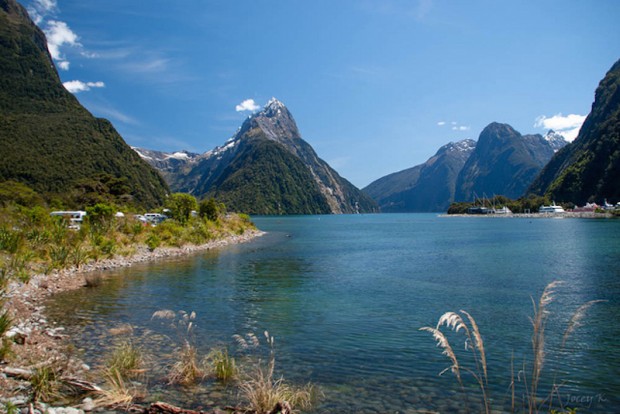 Image Credit: Jocelyn Kinghorn
Yet another quintessential experience in New Zealand is taking a cruise through Milford Sound. It is not often that Milford Sound sees sunny skies, but don't worry – with rain comes rainbows and numerous waterfalls. Easily accessible from Te Anau or Queenstown, this fjord is one of the must-visit travel destinations in New Zealand.
15. Journey the scenic TranzAlpine Route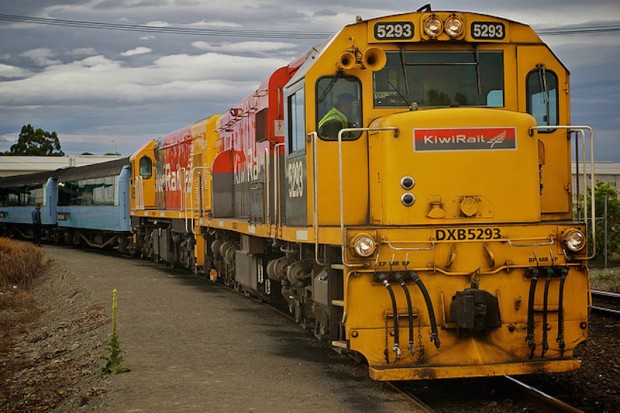 Image Credit: Mat79
Travel from Christchurch to Greymouth via one of the most famous railways, the TranzAlpine. This train ride is not about getting from one place to another; the 4.5-hour journey is the destination in itself. You might not want to take your eyes off the window, for the endless plains and verdant rainforests are truly a sight to behold.
16. Have a luxurious stay by the lakeside

Image Credit: The Rees
One of the best splurges you can have in New Zealand is staying in a luxurious lakeside apartment. Just imagine waking up to tranquil lake and alpine views out the window! The Rees Hotel, located on the shores of Lake Wakatipu, is ideal for this. It is a leisurely walk from the centre of Queenstown, yet far enough to escape the hustle and bustle of the city. As with every other splurge in New Zealand, this one is guaranteed to be worth it.
17. Go shopping in a Farmers' Market
Image Credit: itravelNZ®
New Zealand's Farmers' Markets are where travellers can get a slice of local life. Come armed with a shopping bag, and fill it up with a variety of fresh produce and handmade goods. The only point is that you have to be at the right place on the right day to have a chance to experience this. Some of the more famous ones include Christchurch Farmers' Market, Central Otago Farmers' Market and Lyttelton Farmers' Market.
18. Chill out in the laid-back town of Wanaka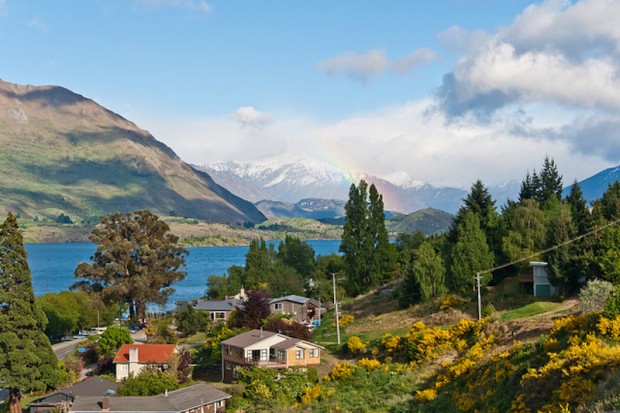 Image Credit: Jason Pratt
Less than two hours away from Queenstown is the scenic town of Wanaka, which you will immediately fall in love with. Set against a lake and surrounded by mountains, Wanaka exudes a laid-back vibe. Be sure to drop by Paradiso Cinema for the cosiest movie experience ever! You'll know what I'm talking about when you get there.
19. Stray off the beaten track and into Stewart Island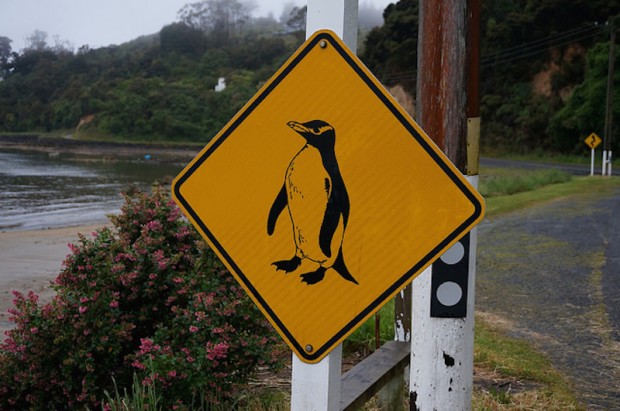 Image Credit: Kristina D.C. Hoeppner
Not many travellers make their way to Stewart Island, which lies to the south of South Island. But you should. Why? Because of its wild, untamed beauty. Go birdwatching, kayaking, boating or commune with nature in this serene island. If you're up for it, complete the three-day Rakiura Track, one of New Zealand's Great Walks.
20. Indulge in delicious food and wine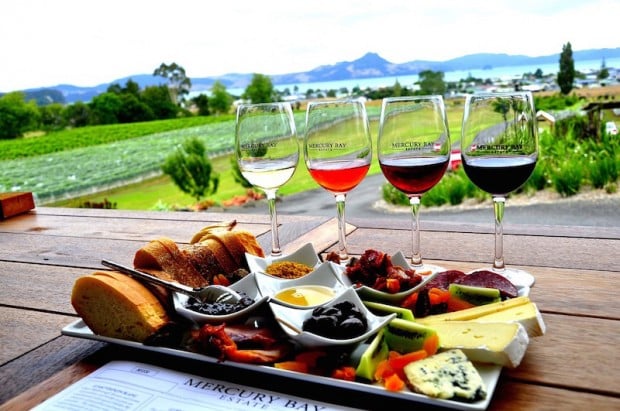 New Zealand offers plenty for foodies and wine connoisseurs too. Indulging in fresh seafood, roast lamb and world-class wine is all part of the New Zealand experience. On the dessert front, be sure to try the classic Hokey Pokey, an ice cream flavour, as well as Pavlova, a unique meringue cake.
Are you all pumped up to travel to New Zealand? I know I'd love to return to New Zealand, even though I've already spent one whole month there! Have an amazing trip!