The Johor-Singapore Causeway makes it too convenient for us, Singaporeans, to hop over to Johor and unleash our unbelievable madness.
Let's face it; we have all, in one way or another, seen Johor as the nearest oasis to escape our hectic city life. You can easily find many Singaporeans wandering around Johor, doing things that we're perfectly capable of doing on our own local soil. Minus the hefty price tag.
Let's unveil 20 interesting things that Singaporeans do when you let them loose in Johor.
PS: before we open Pandora's box, let me just say that I am no angel and I'm guilty of committing plenty of these too!
1. Buy baby powder and diapers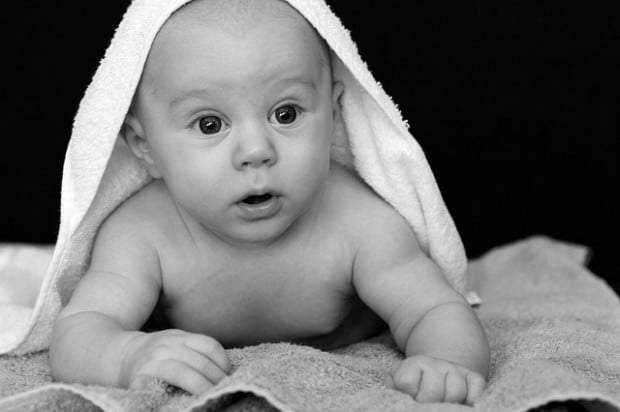 We all know how expensive it is to raise babies in Singapore. In fact, it is quite possibly one of the contributing factors to our low birth rates. Before long, once the baby learns to walk, there'll be things like private tuitions and piano classes to pay for. Knowing that child rearing is exorbitant, Singaporeans cut costs in every possible way. And yes, that means buying baby powders and diapers across the border.
2. Groom our cars
Image Credit: Cargo Car Wash
Food for thought: Which is more expensive, raising a baby or maintaining a car?
Not only do we pump petrol to the brim in Johor, we also send our car for their grooming session too. Car wash, wax, polishing, detailing, and other fancy services – because Singaporeans know that cars need to be pampered too.
3. 'Zeng' cars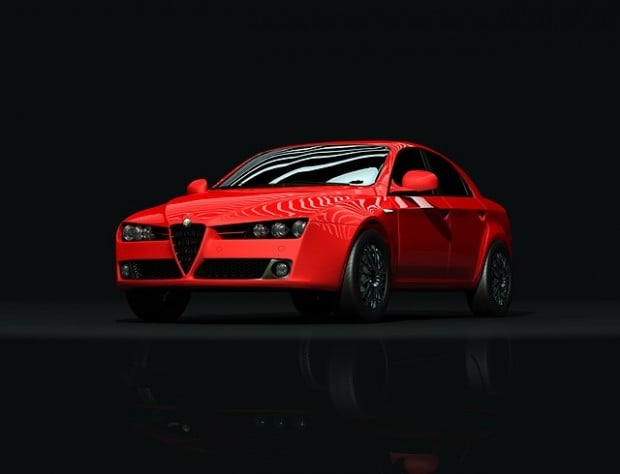 Pmpin' our rides in Singapore is too much of a headache – cannot this lah, cannot that lah. So take it to a workshop across the border where no question will be asked, and sneak it back.
*zeng is a colloquial slang for modifying one's vehicle
4. Eat Bak Kut Teh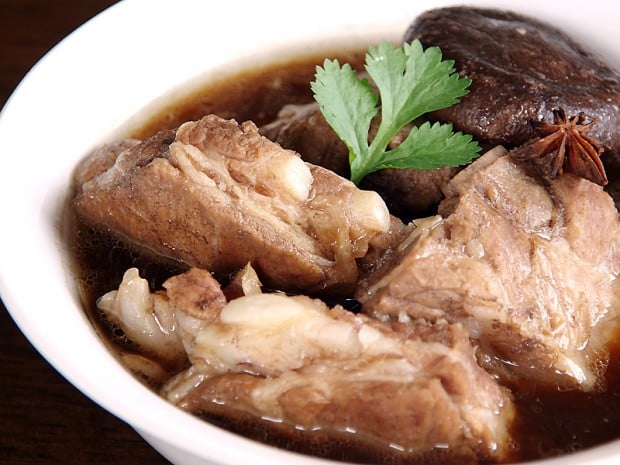 Image credit: healthguru
Let's admit it, it's different and arguably tastier there. A highly recommended place to have Bak Kut Teh is Restoran Soon Soon Heng Bak Kut Teh opposite KSL City Mall.
Address: 43, Jalan Serigala, Taman Abad, 80250 Johor Bahru, Johor, Malaysia
5. Have a seafood feast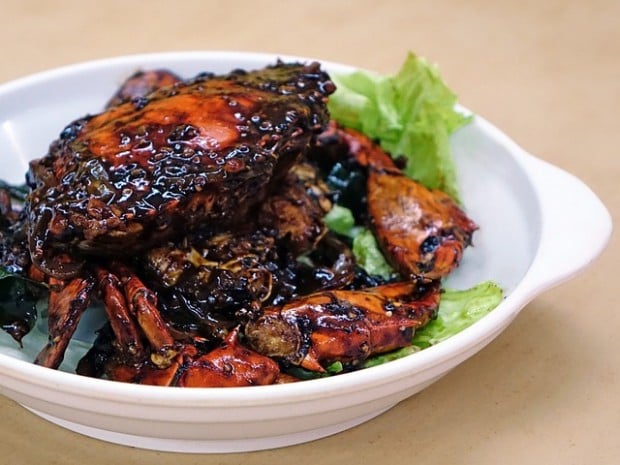 Restoran Saujana and Yeos at Gelang Patah are hotspots frequented by many Singaporeans for some good mouth-watering crustaceans! Dig in and don't feel guilty – a seafood meal in Johor almost costs 3 times less than in Singapore!
Also read: 6 Places to Eat in Johor
6. Indulge in Subway, Sakae Sushi and Auntie Anne's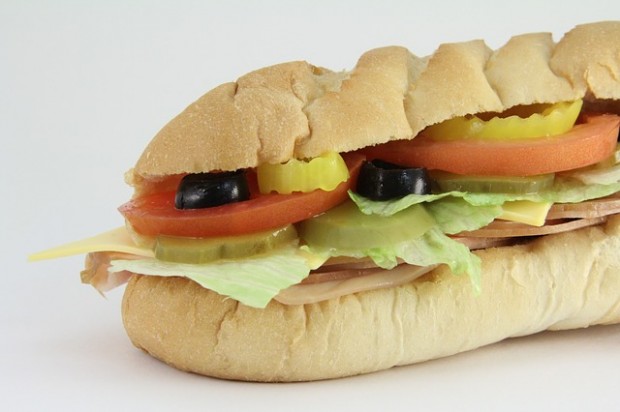 Getting a Subway meal in Johor is a big deal for Muslims in Singapore, simply because it is Halal-certified in Malaysia but not in Singapore. Even though Subway serves… sandwiches.
Oh well, who am I to judge.
Other food chains that Singaporean Muslims love in Johor include Sakae Sushi, Auntie Anne's and Kenny Rogers.
7. Stock up on groceries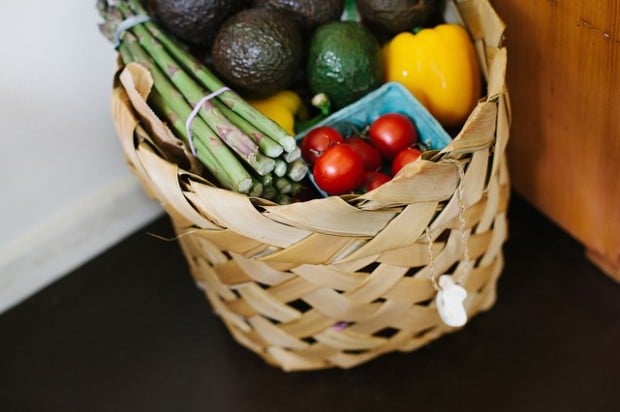 Johor has plenty of mega malls and within those, there are mega supermarkets with mega options. This should be your last stop, because no trip to Johor is complete without filling your car to the brim with two months' grocery supply. For a more unique experience, drop by the Larkin wet market, where you can find fresh vegetables, fruits and meats.
8. Buy personal care items at Watsons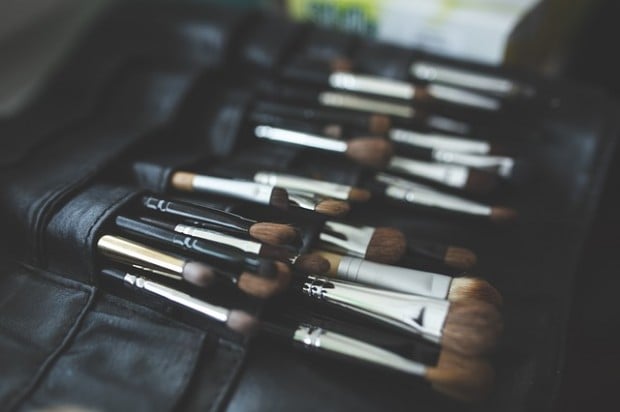 Isn't it ridiculous how expensive personal care items like shampoo can be soooo expensive in Singapore? This makes Watsons one of our favourite places to visit in Johor. Sometimes you can also find interesting beauty products in Watsons outlets in Johor that can't be found in Singapore. Plus at great discounts!
9. Get all sorts of traditional medications and treatments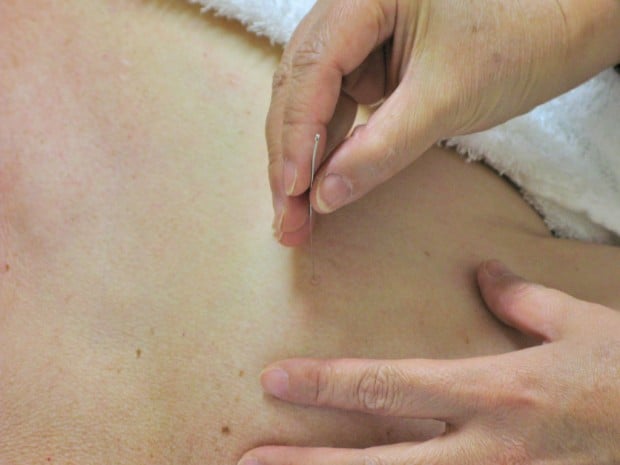 Image credit: NYCTCM
Johor is our go-to place for traditional Chinese or Malay medications. Singapore is too modern already lah, so hard to find all those stuff these days!
On top of that, some Singaporeans even cross the border to meet with a physician or get some traditional form of treatment, like massages or acupuncture, for various ailments.
10. Put on braces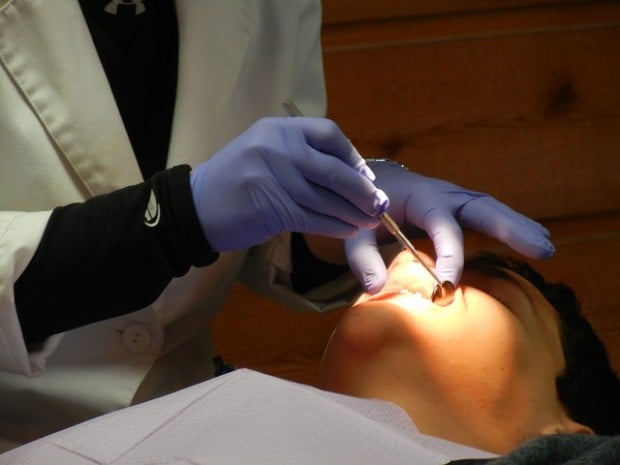 The price to pay for the perfect smile? SGD 4000 and above. Or considerably less if you choose an orthodontist in Johor. It totally doesn't matter that you have to travel back and forth every month to tighten your braces… or does it?
I only recommend putting on braces in Johor if you're already a frequent visitor of Johor. Otherwise, it really is quite a hassle!
11. Pamper our myopic self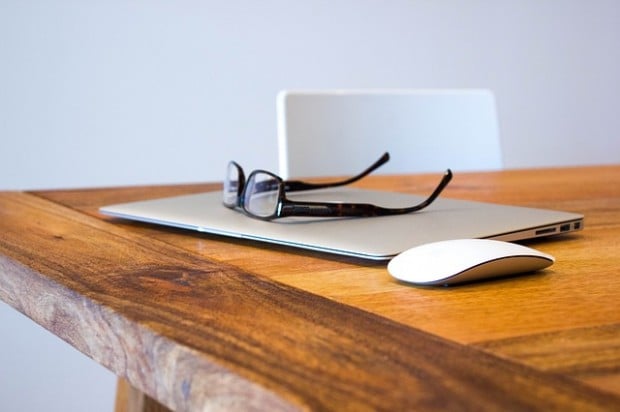 Another thing that's expensive in Singapore (other than everything)? Making glasses. Hey, it's not our fault that half the younger generation is blind as bats! Thanks to the plethora of opticians in Johor, we feel less guilty to replace our glasses every half a year.
12. Play paintball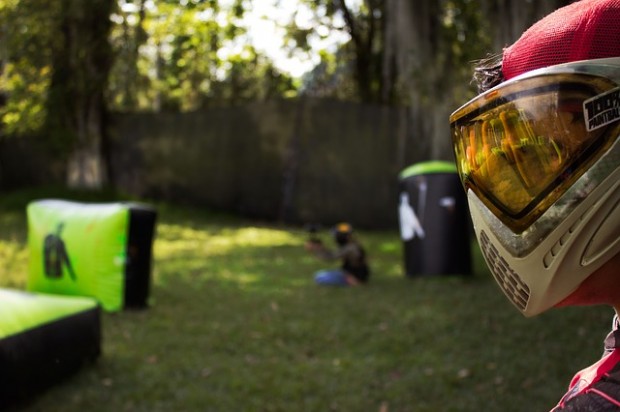 A regular paintball game (game of 500 balls) can set you back more than SGD 100! Why not get the full fun of paintball at a fraction of the price at Johor instead? There are quite a number of operators to pick from, such as AOV Paintball, Dynamic Paintball and Paintball Arena Zone Mall.
AOV Paintball: No.7 Jalan Harmonium, 23/13 Taman Desa Tebrau, Johor Bahru
Dynamic Paintball: Level 4M Danga City Mall, Johor Bahru.
Paintball Arena Zone Mall: Level 4, The Zone Mall, 88 Jalan Ibrahim Sultan,
Johor Bahru

13. Ride the Go-Kart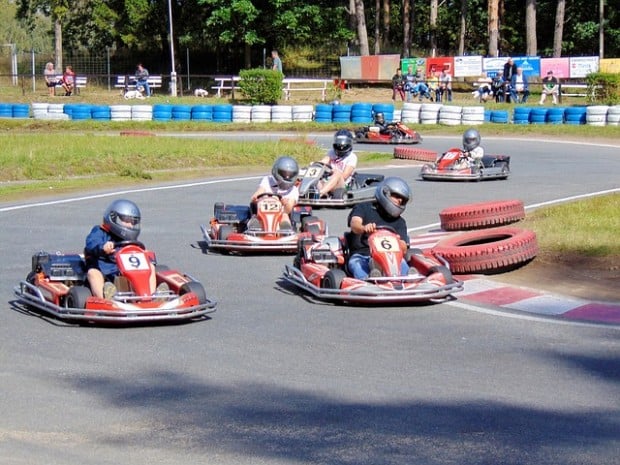 There's just something intensely thrilling about Go-Karting. Do this in Johor so you don't feel the pinch when you decide that you want to go for a few extra rounds! A place close to the checkpoint is Plentong Karting. Head there with your friends for some pure, unadulterated fun!
14. Go cafe hopping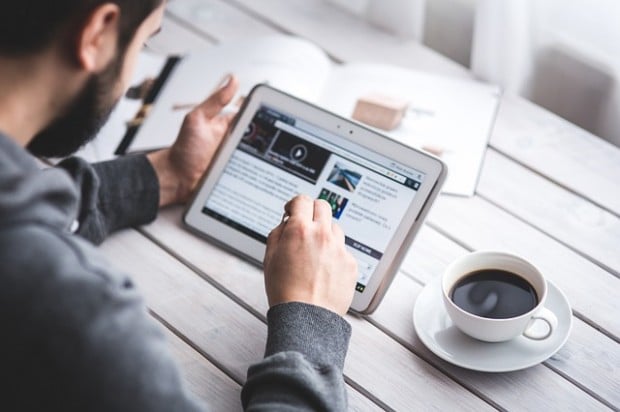 Some of us hipsters probably already hopped across all the cafes in this tiny red dot. About time to move on to cafes across the border! You'll be surprised – Johor is home to some very hip cafes!
15. Go for a movie marathon in an actual cinema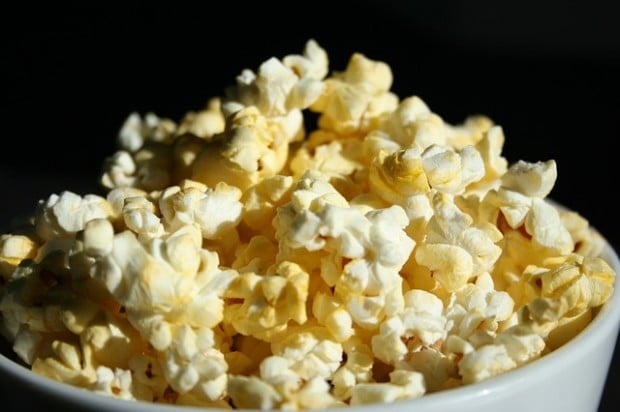 Movie tickets in Singapore can be ridiculously costly, especially during the weekends. This is probably why having a movie marathon is not something that we normally do in Singapore; well, not in an actual movie theatre anyway.
If you're a movie buff, head to Johor for the ultimate movie marathon! And yes, I mean movie after movie after movie!
16. Satisfy our supper cravings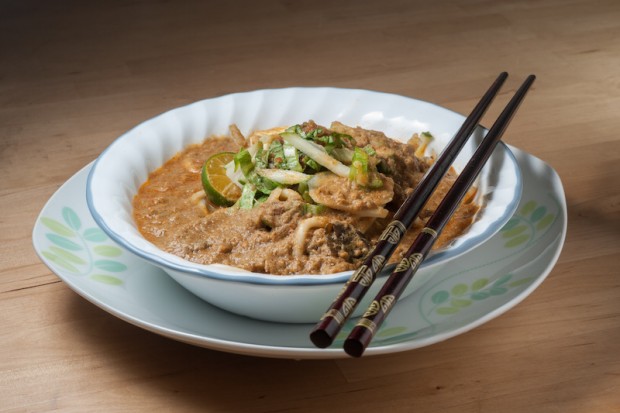 Night time brings out the Johor beast in all of us. Just thinking about the empty causeway and how fast we can clear the customs…
It's a matter of self control, but don't worry if you give in to the impulse. Johor is just brimming with potential supper places. Fried Kway Teow, Wanton Noodles, Johor Laksa, or a spread of 'Zi Char' dishes in the middle of the night – it's all yours for the taking.
17. Buy Bak Kwa and other Chinese New Year goodies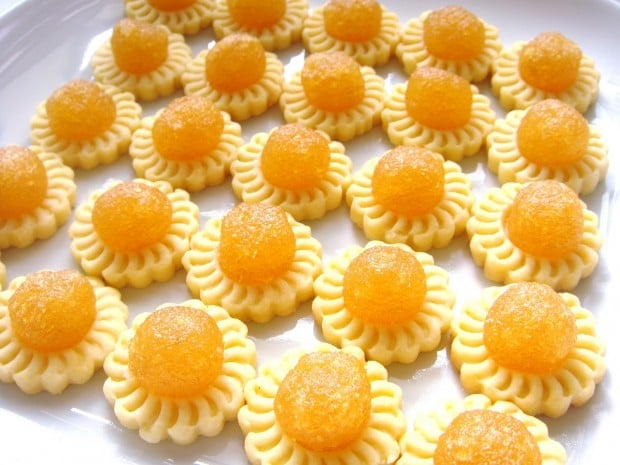 Image credit: moxdeals
Because getting Chinese New Year Goodies from Singapore's Chinatown is too mainstream. Or because Chinese New Year preparations can quickly spiral into a very expensive affair. There's just too many things to buy, from pineapple tarts, love letters, almond cookies and bakkwa to new curtains and duvet covers. Might as well just make one trip to Johor and get it all done and over with.
18. Buy Hari Raya kuehs and outfits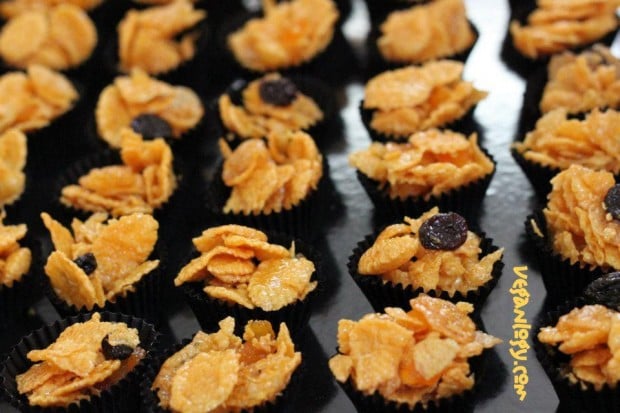 Image credit: veganlogy
Similarly, when Hari Raya comes rolling around, Johor is the next best alternative to Geylang. Whether you need tailored Hari Raya outfits for the whole family or your favourite kuehs, you'll find it in Johor.
19. Bulk print wedding invitation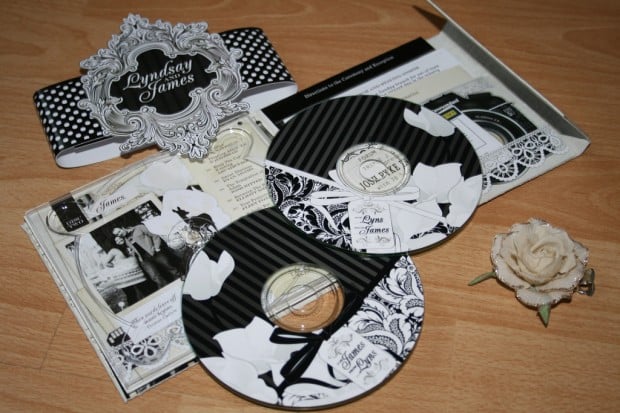 Image credit: Lis Ferla
Bulk printing in Johor is simply an economical choice. There are a few options in City Square itself, such as T&T Printing or Nagamas Printing, both located on the 4th floor.
20. Get your wedding photos taken while you're at it!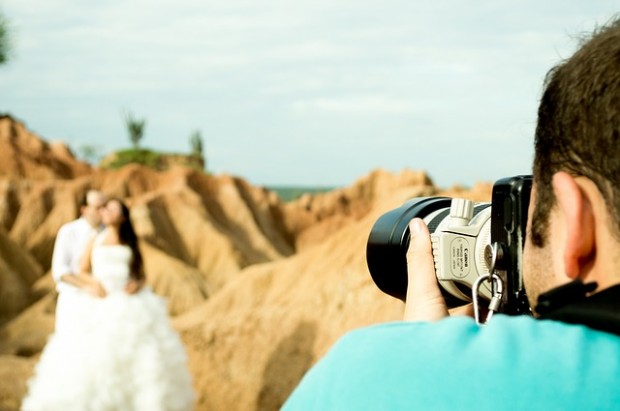 Honestly, there are really beautiful scenic spots in Johor. Don't knock it till you've tried it!
Too many things to do in Johor, too little time? Have a sleepover in Johor then, and spend your whole weekend there! After all, the exchange rate is in our favour…