One of the best rewards of hiking is the amazing views that you get to enjoy. That said, there are some trails that have better views than others. So why not travel to hike at these trails which have views so amazing you will be hard-pressed to believe they are real?
1. Kungsleden, Sweden

Image credit: J McDowell
Are you keen to have a bird's eye view of the wondrous landscapes in Sweden? Go hiking along Kungsleden (The King's Trail), which stretches across 275 miles between Abisko and Hemavan. Gaining popularity as one of the world's most picturesque hiking trails, travellers will discover that the trail offers spectacular sights of Sweden's highest mountain (Kebnekaise), the Sarek National Park and the towns of Tarnaby and Hemavan.
Also read: Extreme Hiking: 12 Dangerous Trails Around the World
2. Santa Cruz Trek, Peru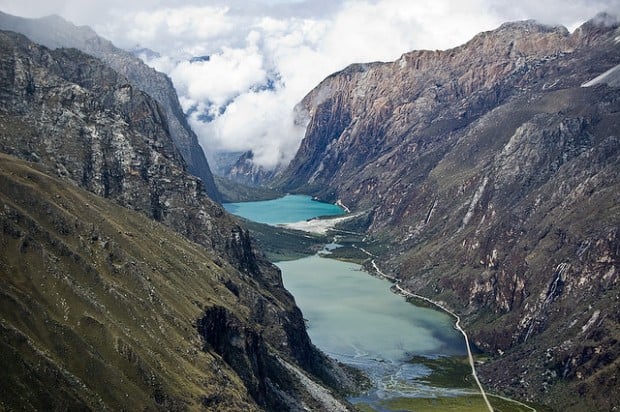 Image credit: Magda & Maciej
If you want to catch glimpses of snow-capped mountains, crystal clear lakes and sparkling alpine rivers along your hike, the 4-day Santa Cruz Trek in Peru will satisfy you. The best time to embark on this trail in Peru would be during the months of April and September. And you will get a memorable hiking experience with the picturesque views of the Artesonraju, Rinrijirca, Alpamayo, Huascaran and Tauliliraju mountains as well as the dazzling sister lakes of Llanganuco.
3. Mudeungsan Mountain, South Korea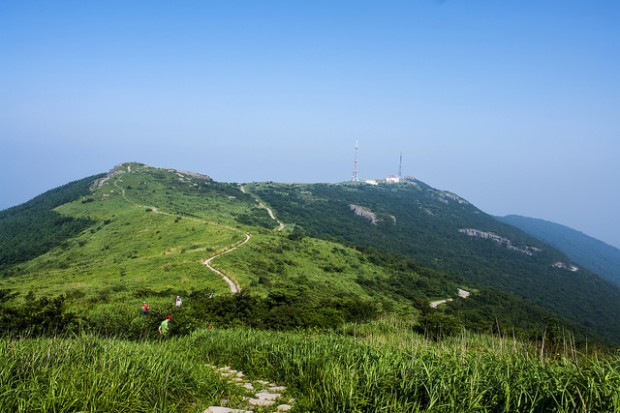 Image credit: 영철 이
Whether you're stopping by Seoul for a short staycation or for a shopping spree during springtime, you should take some time off to embark on a hike on the Mudol-gil No. 11 trail at Mudeungsan Mountain (and you will be glad that you did). While there are 15 different walking trails at Mudeungsan Mountain, the No. 11 trail is the best trail for travellers who want to take a look at the blooming spring flowers and the scenic view of Anyangsan mountain.
4. Grindelwald, Switzerland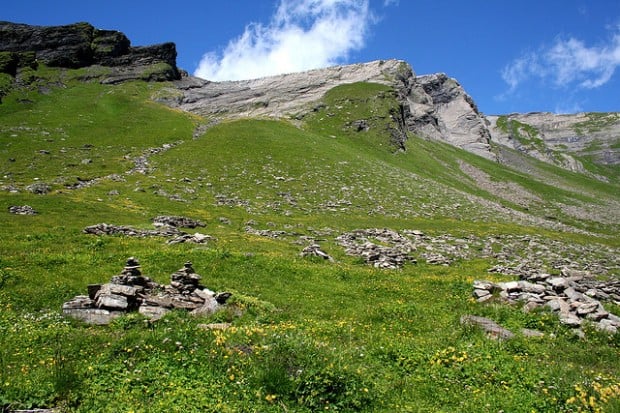 Image credit: Peter Alfred Hess
Want to take a look at some of the most spectacular alpine views? Then the hiking trail from Grindelwald to Bachalpsee is not to be missed! Start your hike with the amazing scenery from atop the Grindelwald First gondola station. And to all you foodies, you can even dine while admiring this amazing view! As it is easy to traverse the gradual, ascending paths,  the trail is suited for people with varying hiking experience. Additionally, the mesmerising views of glaciers, green meadows and wildflowers which can be spotted along the hike will make your heart sing with pure joy!
5. The Grand Canyon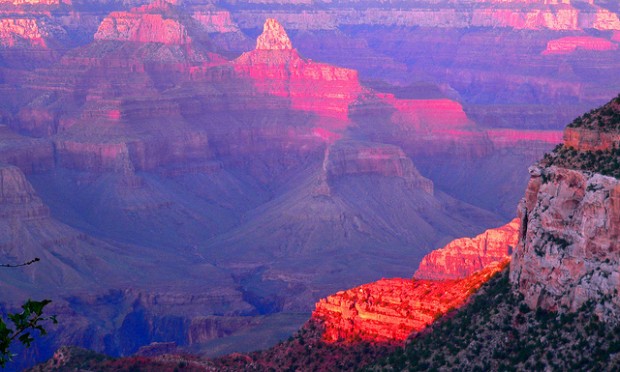 Image credit: Les Haines
Hiking the Grand Canyon is not an activity for the faint-hearted. Even the most avid hikers see hiking the Grand Canyon as a challenge and quite a few refuse to go through the hike a second time. Surviving the hike depends heavily on your mental resilience and sufficient water and food intake on your side. As such, a day hike on the Grand Canyon is more advisable. You can opt for the North or South rim trail hikes, both of which offer excellent views of the Grand Canyon. If you're up for a challenge and want to visit the more remote areas of The Grand Canyon, you can always book the inn-based hiking trips or rim to rim backpacking trip with Grand Canyon Hikes – a leading hiking tour company in the country.
6. Kamakura, Japan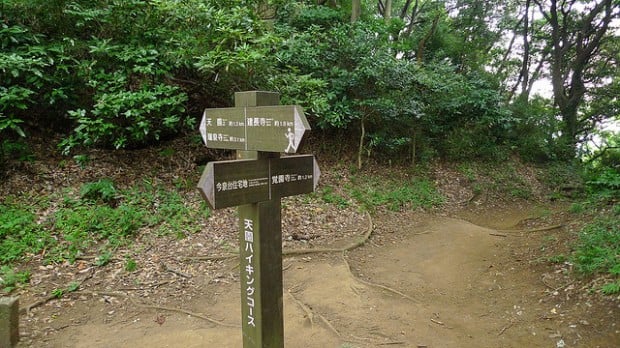 Image credit: Ryosuke Yagi
Stopping by Tokyo for a shopping spree? Why not proceed to Kamakura, a well-liked destination near the capital of Japan to gain some cultural insights? There, you can explore amongst the network of hiking spots plying the forested hills surrounding Tokyo's famed temples and shrines. Follow the Daibutsu Hiking Course which brings you past Jochiji Temple in Kita-Kamakura and the Great Buddha located at the western part of the city. 60-90 minutes is all that's needed to complete the entire trail.
7. Pays Dogon, Mali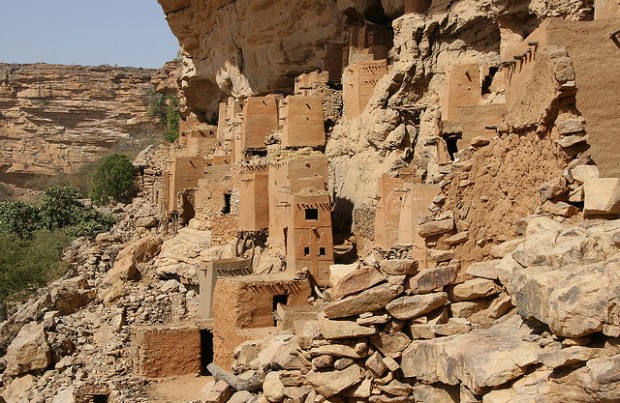 Image credit: Martha de Jong-Lantink
To go on a road less travelled, do pay a visit to Pays Dogon in Mali to gaze upon an awe-inspiring African landscape. Within a period of ten days, hikers can see plenty, from historical cliff dwellings to remote Dogon villages if a reliable tour guide is hired to lead the tour. No matter where you begin your hike, you cannot miss the Bandiagara Escarpment, a 200 metres long plateau where the Dogon people built their homes. Stretching across the plateau are houses and granaries perched on sandstone cliffs. You will come across the Sahel plains and other villages along the trek as you walk along the constricted paths winding around buildings and linking villages.
8. Inca Trail, Peru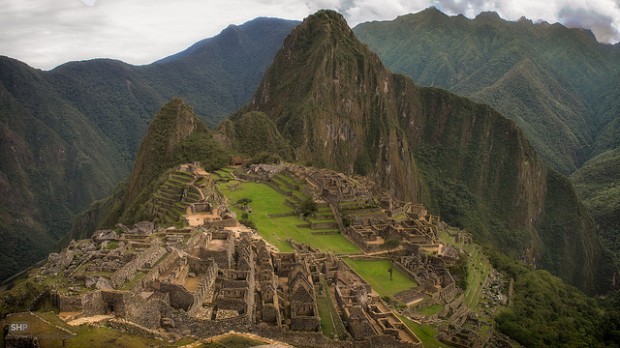 Image credit: Shawn Harquail
The Inca Trail in South America is high on the list of hiking trails favored by hikers world-wide. After all, most will relish the sense of exhilaration while witnessing an ethereal combination of lovely mountains, dense cloud, subtropical jungle, rocky ruins and tunnels during the hike. Remember to hike to the end of the trail, where you can gaze upon the historically important ruins of Machu Picchu ("Lost City of the Incas").
9. Runyon Canyon Park Trail, Los Angeles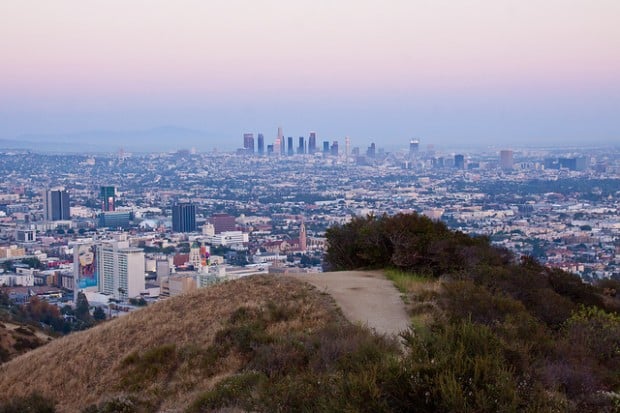 Image credit: Chris Goldberg
Instead of going out into the wilderness (and far away from modern conveniences), why not try hiking at the Runyon Canyon Park trail in Los Angeles? This trail is a favourite hiking destination for travellers since they may chance upon popular celebrities while trekking. As an added bonus, you will also get to enjoy the amazing atmosphere of the famed Hollywood Hills and the entrancing views at Cloud's Rest (which is the trail's summit). And this trail caters to all skill levels, so there is a trail for you whether you are an inexperienced hiker or an expert hiker. That said, if you're looking for a park that offers some form of solitude, you'll be sorely disappointed as this park trail is a well-known crowd-puller!
10. Milford Track, New Zealand
Regarded by hikers all over the world as one of the best hiking trails, Milford Track in New Zealand promises superb views of towering mountains, dense rainforests, and sparkling creeks for your viewing pleasure as you march walk suspension bridges fronting Lake Te Anau.
11. En Route to Lavaux Vineyard Terraces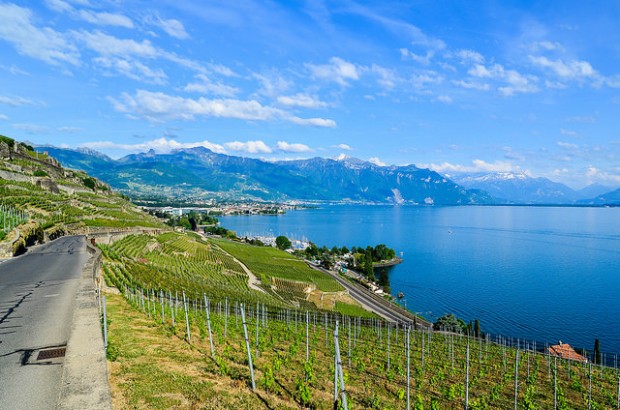 Image credit: jbdodane
A glass of wine in the midst of a hike? This might be a pipe dream for some but definitely not for hikers along the Lavaux Vineyard Terraces. Take the route from the charming village of St. Saphorin to Lutry and you will be rewarded with stunning views of the traditional winegrowers' houses and Lake Geneva beyond as you advance. And feel free to go ahead and sample a glass of wine from one of the wine cellars or pubs along your hike.
12. Waterfall Hiking at Colorado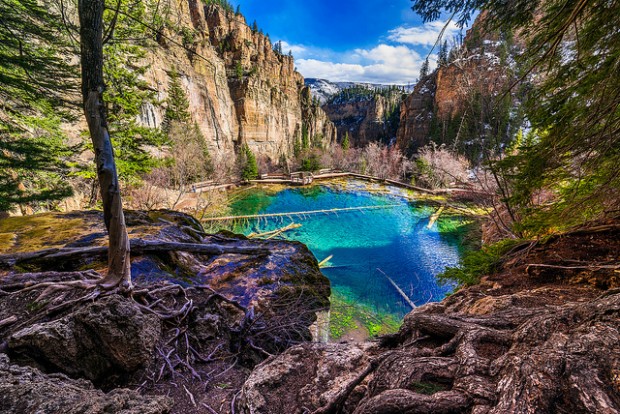 Image credit: Bryce Bradford
Can't wait to see beautiful waterfalls that will leave you wondering about whether they are real or not? Then go over to Colorado! There, you can see many incredible waterfalls at the steep, mountainous areas. Howeer, I think the best waterfalls can be found at the Hanging Lake. Although it's a three hour drive to the head of the Hanging Lake Trail, the pure turquoise lake awaiting you on the suspended edge of Glenwood Canyon's cliffs and its connecting waterfall will render you speechless.