Upon your arrival in Chiang Mai, it won't be long until you start spotting a number of enticing cafes. Chiang Mai's cafe scene has been thriving over the last few years, with new cafes springing up every few weeks to join the competition.
As such, when in Chiang Mai, cafe-shopping should be part of your itinerary. Not sure where to begin your cafe explorations? Here is a list of 11 best cafes in Chiang Mai.
Cost of coffee and tea in Chiang Mai
The prices of coffee and tea can vary significantly depending on where you have it. In general, a good coffee will set you back from as little as THB 30 – 120 (USD 0.80 – 3.30), and a pot of tea costs THB 30 – 100 (USD 0.80 – 2.80).
Also read: 24 Fun Things to Do in Chiang Mai
1. The Barn: Eatery & Design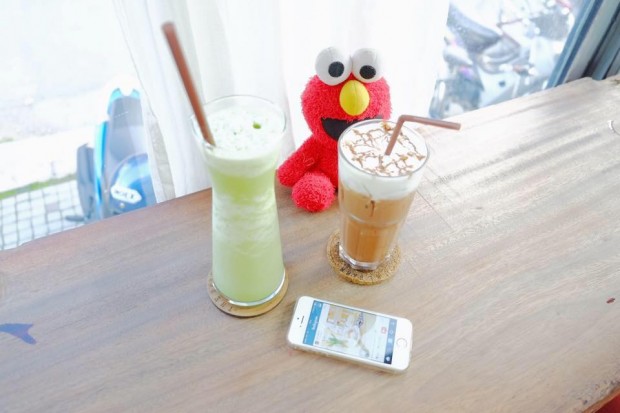 Image credit: The Barn: Eatery Design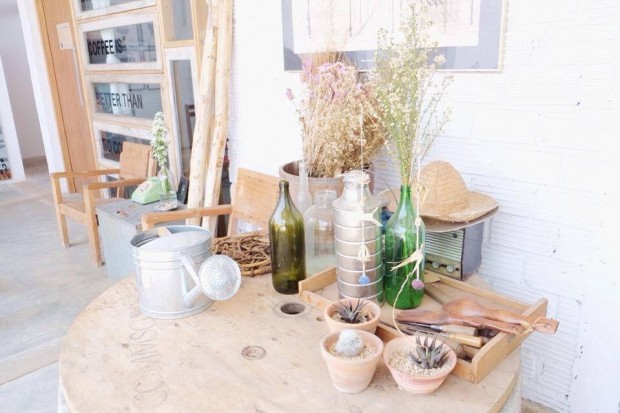 Image credit: The Barn: Eatery Design
This is my personal favourite in Chiang Mai. When I walked in and saw the Elmo soft toys, I knew that this cafe is a winner. It is slightly off the beaten track which will put you square amongst the locals. You can sit inside 'the barn' which has a wide array of seating available, or pop out at the back and bask in the sun. The staff here are great and don't mind how long you stay, though to be polite you should order something every two hours or so.
Address: 14 Sriwichai Road, Amphoe Mueang Chiang Mai, Chang Wat Chiang Mai 
2. Kafe Roubaix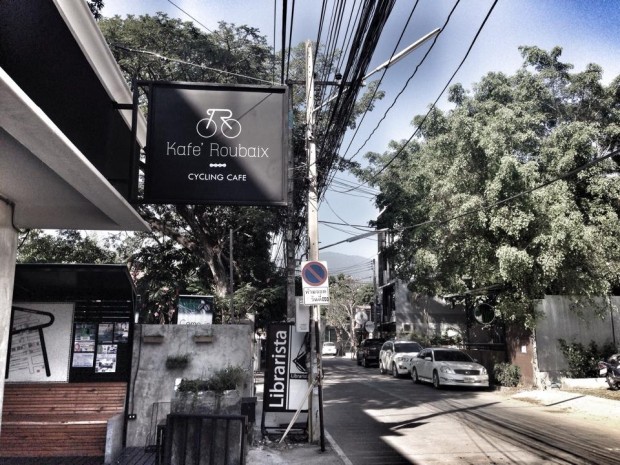 Image credit: Kafe'Roubaix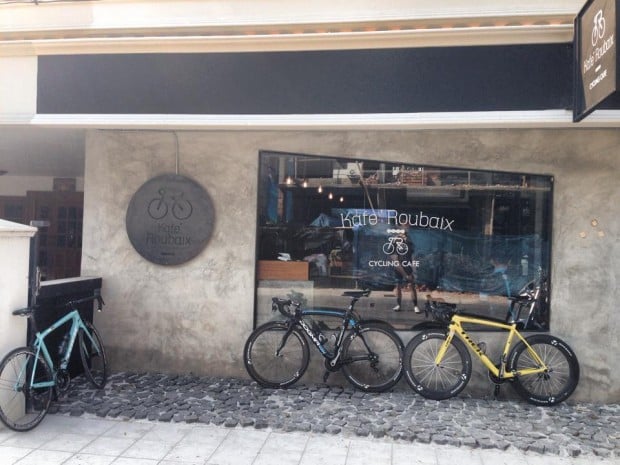 Image credit: Kafe'Roubaix
Scooters are everywhere in Chiang Mai, but bicycles are now becoming a more popular form of transport for tourists and locals. Embracing this trend, Kafe Roubaix gives a discount if you show up on your bike. Fun fact: Roubaix is a town known as the starting point of a cycling race in Paris.
Address: Nimman Soi 5, Chiang Mai
3. MINGMITR Coffee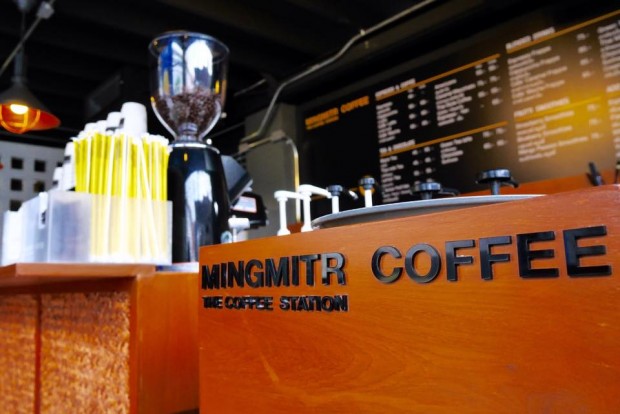 Image credit: Mingmitr Coffee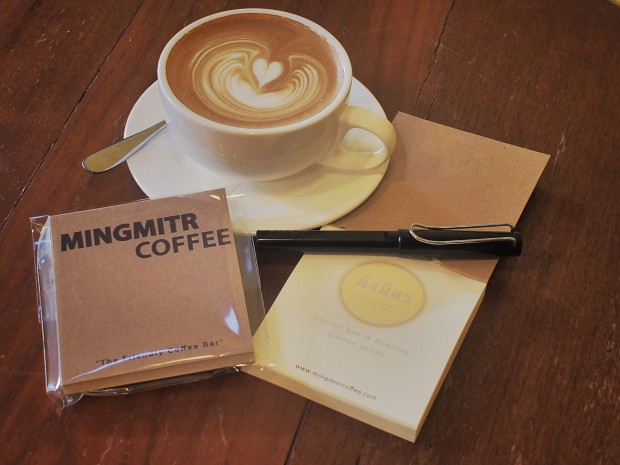 Image credit: Mingmitr Coffee
Similar to The Barn: Eatery & Design, MINGMITR Coffee Chiang Mai Land is off the beaten track, meaning it's a five minute max bike ride off a main road. MINGMITR Coffee is a chain, but I like this store the best for its tranquility and lack of traffic. If you are going to have fun at Art in Paradise swing by MINGMITR to decompress with a quality coffee and an intriguing treat or two.
Address: Chiang Mai Land Road, Chiang Mai (between soi 5 & 7)
4. Bakerista Coffee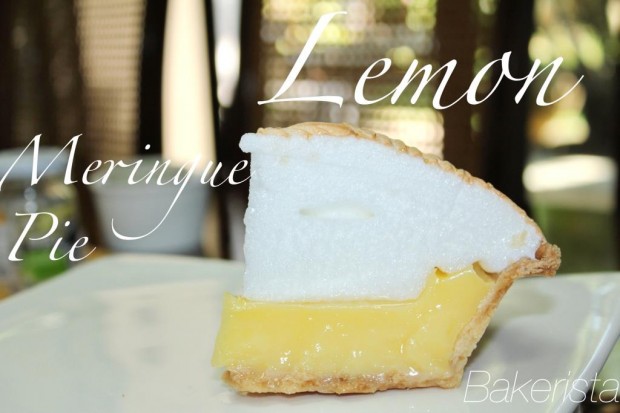 Image credit: Bakerista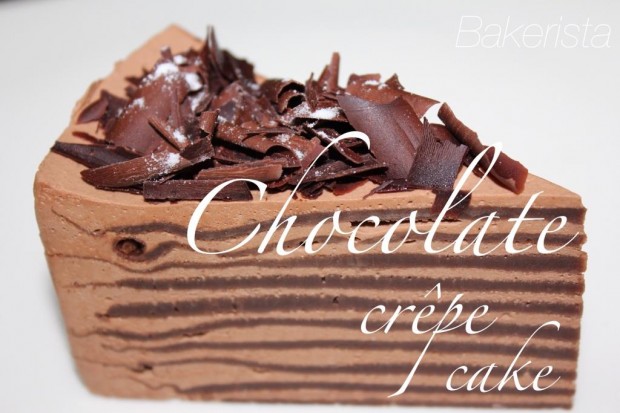 Image credit: Bakerista
The Santitham area is not as hip and diverse as the Nimman area but is developing its own unique atmosphere. The Bakerista Cafe draws in cake lovers with their selection made fresh daily. If you are refraining from cake, you can settle for a selection of coffees and tea in the quaint outdoor seating.
Address: 72/2, Santi Suk Road, Tambon Changphueak, Amphoe Mueang Chiang Mai
5. Cafe de Oasis
\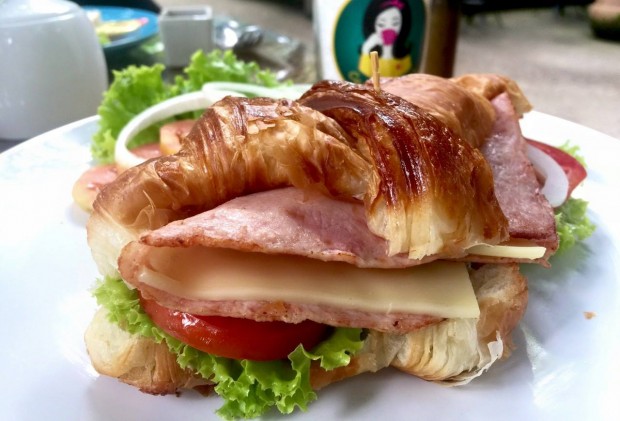 Image credit: Cafe de Oasis

Image credit: Cafe de Oasis
Cafe de Oasis is a 15 minute drive from Chiang Mai's old city, but if you happen to be headed north on a day trip or checking out the 700 year old stadium, it is a worthy spot for a break. Approaching the cafe, you could well miss it as it blends with the greenery that surrounds it. The prices for food and drinks here are slightly higher than local spots, but it is a great place to spend time away from the city.
Address: 202/9 Moo1 Route 4307, Changpuak, Muang, Chiang Mai
6. QQ Cafe @ Suan Dok Park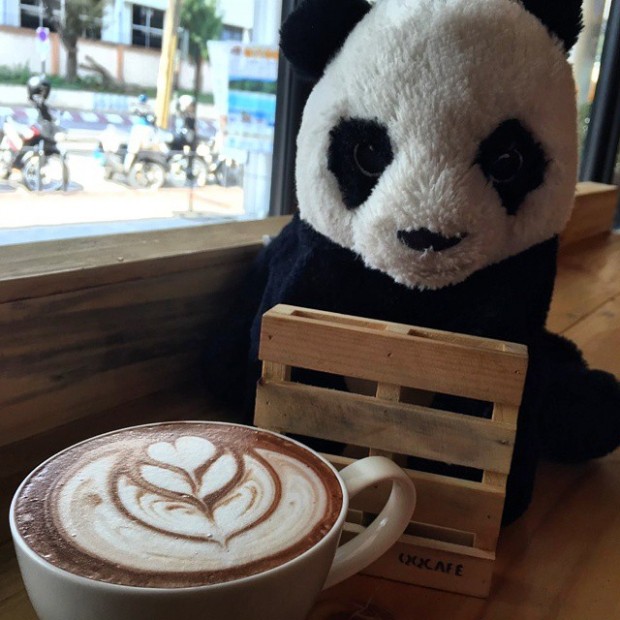 Image credit: QQCAFE

Image credit: QQCAFE
QQ Cafe is located along a busy intersection on the corner of Suthep Road and Siri Mangkalajarn Road, and is popular with Thai students taking a break within the day. Escape the busy traffic and immerse yourself in the serenity of the cafe. Aside from indulging in delicious coffee and snacks, you can play with the soft toys… if you want.
Address: Su Thep, Mueang Chiang Mai District, Chiang Mai, Thailand
7. Asama Cafe
Image credit: Asama Cafe
Asama Cafe takes you on an adventure in the suburbs of Chiang Mai, which is like a housing development area, complete with manicured gardens. The cafe has a neighbourhood feel and the owner, Mook, is always ready to have a conversation while she makes one of her signature coffees. Be sure to try the Espresso Panna Cotta or the Sparkling Espresso.
Address: Mu Ban Chiang Mai Lake Land Alley, Mueang Chiang Mai District, Chiang Mai
8. RISTR8TO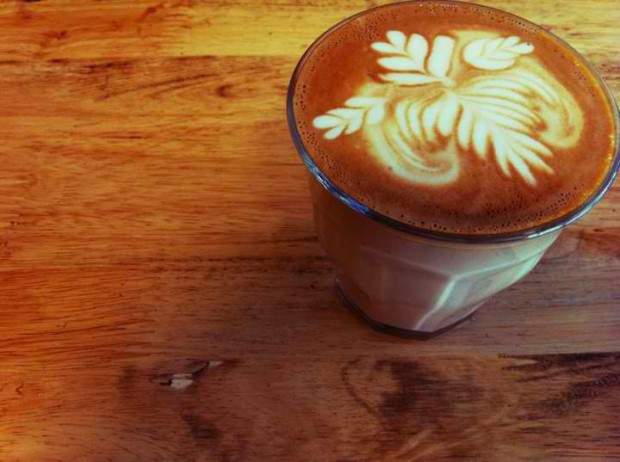 Image credit: Ristr8to Coffee ChiangMai
Ristr8to is quite possibly the most popular coffee shop in Chiang Mai, and for a good reason. The barista, Arnon, has incredible latte-making skills. This of course draws many people to his cafe, and while you may not get your coffee made by the Arnon himself, he trains the staff himself, ensuring you get a great cuppa every single time. Be aware that the cafe is not large and you may not get a seat, but across the road, you can find plenty of spots to sit.
Address: 15/3 Nimmanhemin Road, Suthep, Muang, Chiang Mai
9. Akha Ama Cafe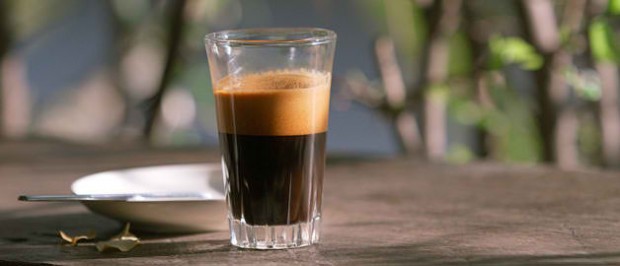 Image credit: Akha Ama
Akha Ama is known for grinding their own coffee beans so locals visit and buy the beans directly from them. That should give you an idea of how good they are. The cafe is set down a quiet alleyway and is popular with their loyal expat community. The music will put you at ease with both indoor and outdoor seating.
Address: 9/1 Mata Apartment, Hassadhisawee Rd, Soi 3, Changphuak, Chiang Mai
10. Woo Cafe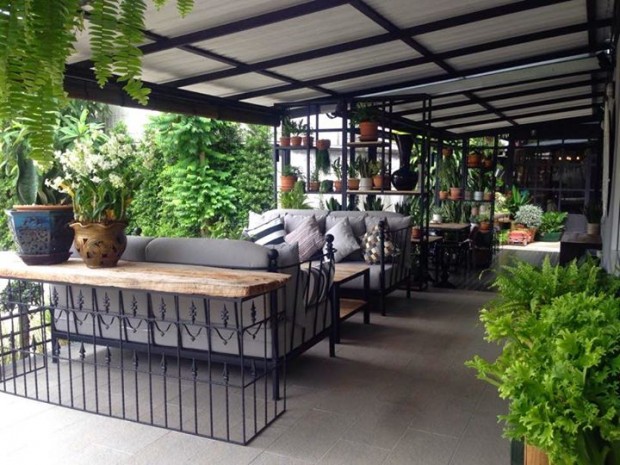 Image credit: Woo – Cafe . Art Gallery . Lifestyle Shop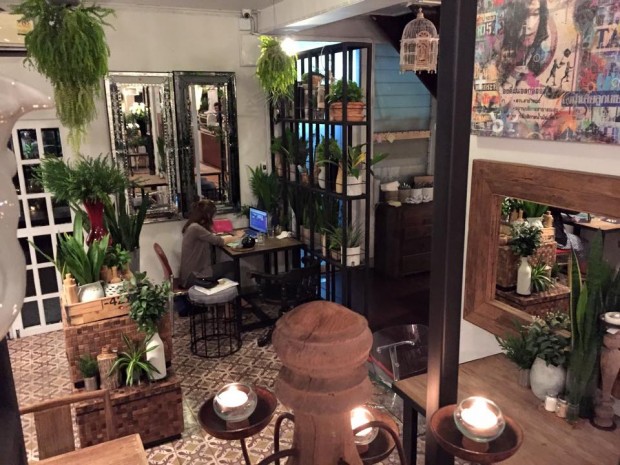 Image credit: Woo – Cafe . Art Gallery . Lifestyle Shop
Woo Cafe is located on the other side of the Ping River from the old city but is well worth the walk or tuk tuk ride. When you arrive, you will be greeted with a cafe featuring lots of wood and amazing furniture that could take you out of the city. After enjoying their reasonably priced food and coffee, you can pop upstairs and check out the gallery.
Address: 80 Charoenrat Road, Muang Chiang Mai, Chiang Mai
11. CAMP at Maya Mall
CAMP is a polarising cafe. It is designed for students and digital nomads (people who work online), which means it is full of people in silence throughout the day. However, it can get a little crowded at night, especially when the crowd spills in after watching movies in the mall.
Address: Level 5,  Thanon Charoen Mueang, Mueang Chiang Mai
The cafe scene in Chiang Mai rivals the best in the world. Not just in terms of cafe numbers, but the quality of the coffee is improving, which is why most people from the states prefer Chiang Mai coffee over American coffee. Come over to get a sip!