City dwellers know how stressful life can be. Sometimes you just have enough of working long days and not having time for yourself, your partner or your family. It is those times when you should consider connecting to nature again, surrounding yourself with beautiful natural scenery and relaxing in a completely stress-free environment.
Also read: 8 Best Destinations in Southeast Asia for the Water Sports Enthusiast
Luckily, there are several places in Southeast Asia where you can do just that. The region is a haven for outdoor enthusiasts and beach lovers, and options for weekends getaways are plenty. Whether you need a break or not, take a look at the following ten places to get away from it all in Southeast Asia.
1. Langkawi, Malaysia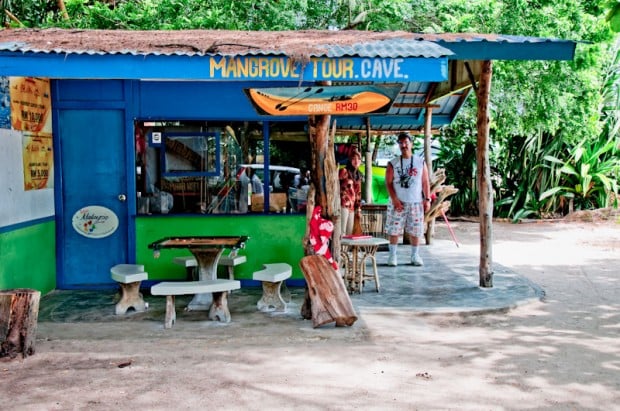 Image credits: Elviz Low
An archipelago of more than 100 islands in the Andaman Sea in northwestern Malaysia, Langkawi is home some absolutely stunning beaches. Langkawi is also the name of the archipelago's main island, and you might want to visit the Tanjung Rhu and Pantai Cenang beaches. There are plenty of resorts in Langkawi, which provide every modern comfort to make your stay as relaxed as possible.
2. Derawan Islands, Indonesia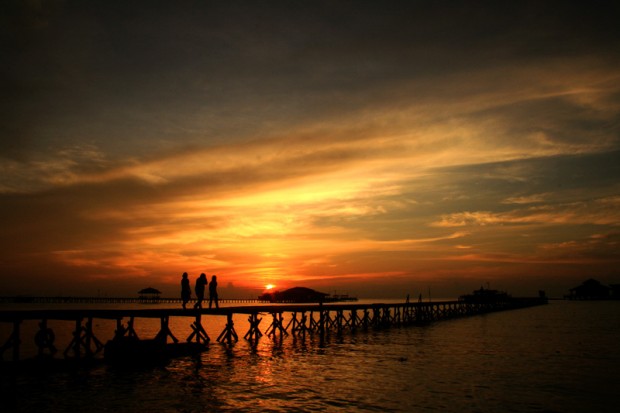 Image credits: Degi
The Derawan Islands in Indonesia are the perfect destination to get rid of all stress and worries attached to corporate life. This collection of islands, islets and reefs is a biodiversity hotspot and is a great place to go snorkelling and diving. The beaches are sun-kissed and stunning, the waters blue and clear. Accommodation is basic yet good, while the locals are friendly. The Derawan Islands are everything you can expect from a tropical archipelago.
3. Alona Beach, Philippines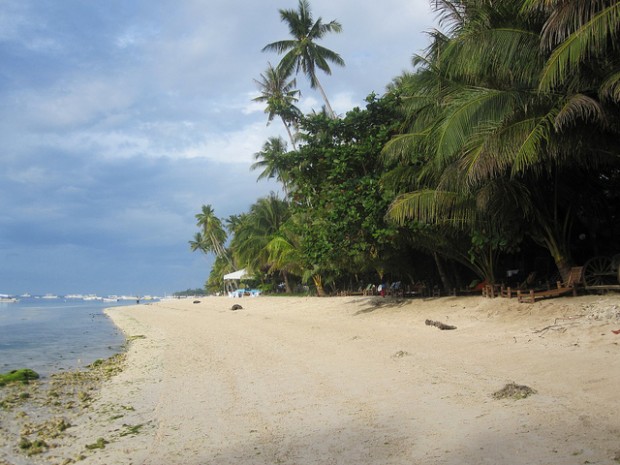 Image credits: Ederic Eder
Located on Panglao Island, Alona Beach is one of the most popular travel destinations in the Bohol province in the Philippines. The white-sand beaches are backed by rocky cliffs and palm trees. This is a place of cocktails, coconuts, blue skies, local restaurants and total relaxation. Also, there's some great scuba diving and snorkelling in the area.
4. Perhentian Islands, Malaysia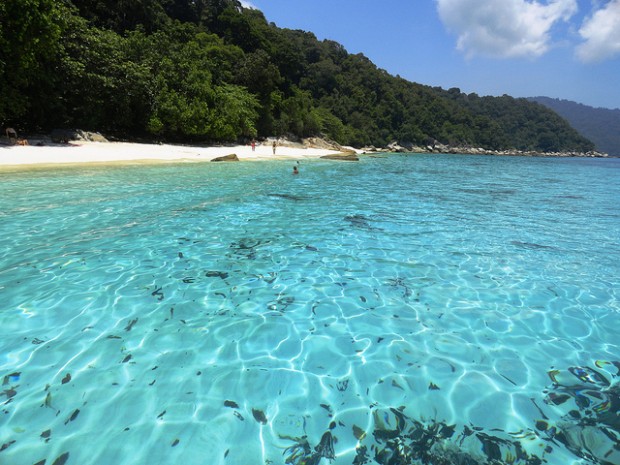 Image credits: Achilli Family | Journeys
Home to some of the finest beaches in Malaysia, the Perhentian Islands are, compared with some other coastal areas in Southeast Asia, relatively unspoiled and undeveloped. This group of coral reef-fringed, tropical islands is possibly the very best place to get away from it all. The islands are powered by generator-provided electricity, have almost no cars, and are still fairly rough and untamed. Tourism, however, is their main economic activity. This is one of the most rustic and peaceful weekend getaways you can have in Southeast Asia.
5. Phu Quoc Island, Vietnam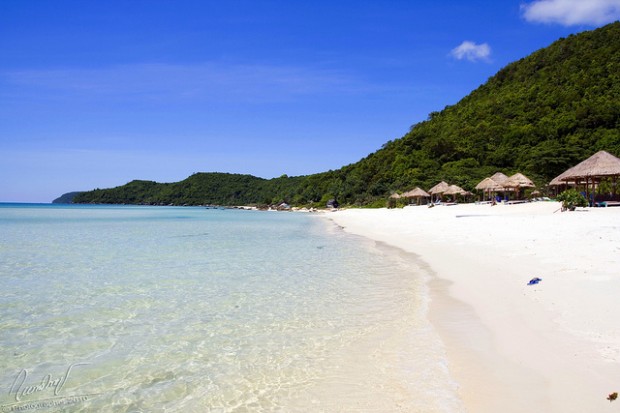 Image credits: Dung Phan Tien
Phu Quoc Island is an island in the Gulf of Thailand, part of Vietnam, but situated off the coast of Cambodia. It's a fantastic tropical getaway, filled with the whitest of beaches, luxury resorts, and palm tree-lined coastlines. Although there already are a few resorts, many parts of the island are still untouched by mass tourism. The best time to go there is now, if you're looking to visit one of the most beautiful beaches in Vietnam before they get overrun by holidaymakers. A reassuring fact, however, is that about half of the island is protected as national park.
6. Ninh Binh, Vietnam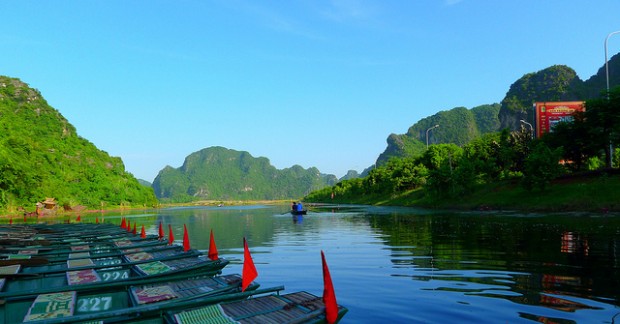 Image credits: Dancing Fingers
Ninh Binh, in northern Vietnam, is an extremely quiet and charming town. It is situated on the delta of the Red River and is home to spectacular karst landscapes. Although the town itself has not much to offer, it makes for a wonderful base to explore the surrounding area. Ninh Binh is a place to either kick back and hang out with the locals or strap on your hiking boots for walks along the river and through the mountains.
7. Bali, Indonesia
Image credits: Pandu Adnyana
Bali is best known for its beaches, surf scene and backpackers, but it offers much more than that. This small Indonesian island is dotted with old temples, lined with great and sometimes empty beaches, and home to some of the country's best cuisine. Although some areas are definitely crowded, you can easily find more secluded and authentic places in Bali as well. Instead of staying in Kuta, opt to stay in Candidasa or Pemuteran instead.
8. El Nido, Philippines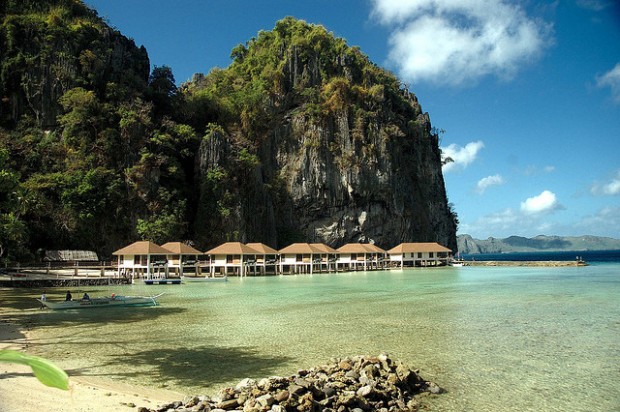 Image credits: Jack Versloot
Stunning El Nido is a protected area in the Philippine province of Palawan. Made up of rugged limestone stacks and cliffs and crystal-clear ocean, this secluded corner of paradise is remote enough to limit the number of tourists that visit it. In El Nido, you will find mangrove forests, white beaches, hiking trails, great dive sites and caves.
Also read: 20 Best Islands in The Philippines for Beach Getaways
9. Gaya Island, Malaysia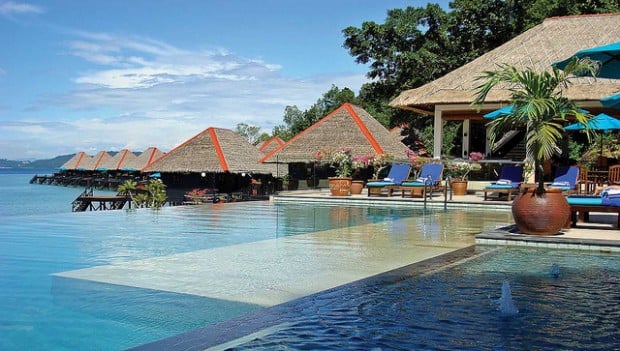 Image credits: Bahia Boy
Gaya Island, situated within Tunku Abdul Rahman National Park in Borneo, Malaysia, is home to the fabulous Gayana Eco Resort. The island is covered with dense prehistoric tropical rainforests, while superb beaches can be found along the coastline. The warm clear waters are home to numerous fish species and offer excellent diving opportunities. Those who are not keen on diving can head into the interior on a jungle trek with a local guide.
10. Phi Phi Islands, Thailand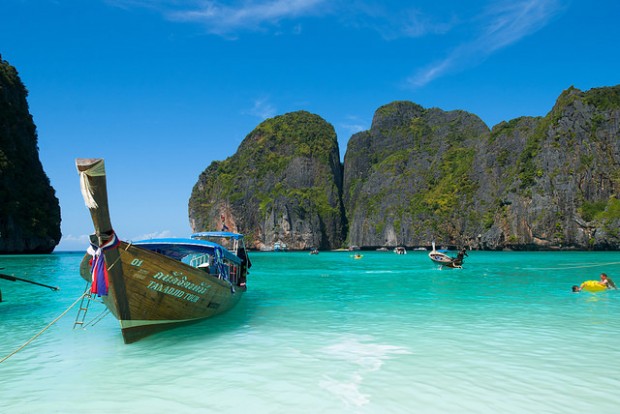 Image credits: Lutz
The Phi Phi Islands are arguably the most popular and famous of all Southeast Asian beach getaways. They are located between the larger island of Phuket and the west coast of Thailand. These are the crown jewels in the magnificent crown of Thai tropical islands. One of the islands, Ko Phi Phi Leh, is where the movie famous The Beach was filmed. This region is an extremely laid-back archipelago, home to spectacular natural scenery, hidden beaches and jungle.
Also read: Top 12 Places to Visit in Southeast Asia