If you're a foodie who is looking for your next travel destination, you've landed on the right page. Find out the top destinations around the world, from Penang to London, that will give you an incredible gastronomic experience.
Chengdu for delicious broths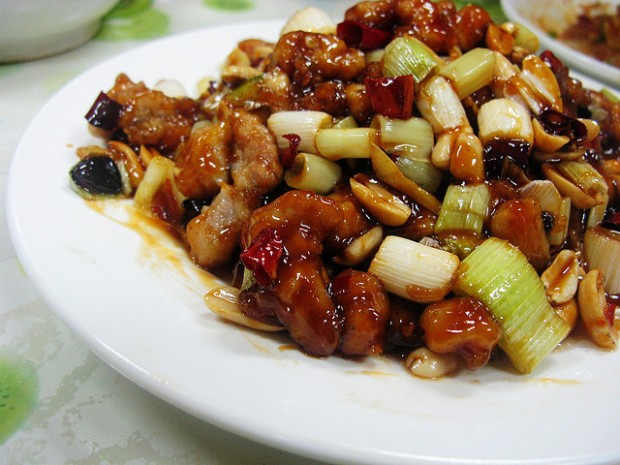 Image credit: Jean Wang
Are you craving for some tantalizing, spicy broths that will satisfy your demanding taste buds? If you are, then you'll certainly marvel at the flavorful array of culinary dishes offered at Chengdu – the capital of the Sichuan province. Especially the hot pot dish and Gong Bao Ji Ding, which are a real hit with both the locals and tourists there. Made of oily broth, pepper and local herbs, diners are free to add a mix of vegetables and meats into the boiling soup base to be cooked before dipping the food items into a special sauce filled with sesame oil, shallots and garlic for a lip-smacking sensation. You might not believe it, but the chili pepper used in preparing most of the dishes in Chengdu was introduced into China by the Americans initially and the Chinese grew to love the peppery taste which they felt would help to cool their body during summer and warm their blood in winter.
Seoul for Korean food paradise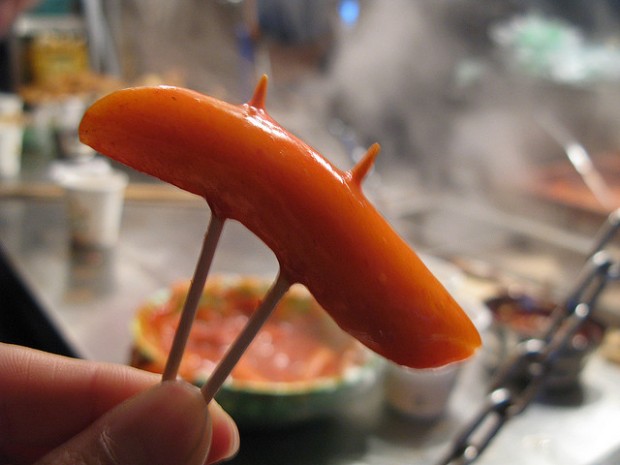 Image credit: Anna Lee
The Korean food wave has taken Asia by storm, from its street snacks, traditional homemade cuisine to its famous Korean barbecue. Other than getting a glimpse of the breathtaking scenery found at theme parks within Seoul and Jeju island, one should also not miss the delectable local cuisines served at these tourist hot spots. Try Ddeokbokki – a well-liked street snack, prepared using a combination of soft rice cake, fish cake and sweet red chili sauce that is usually sold at street stalls, eateries, restaurants and even at the Express Bus Terminal.
While watching a drama series in front of the television set or looking to share a bedtime snack with your loved one, downing several mouthfuls of Chi-Maek (Fried Chicken and Beer) or Yangnyeom (spicy seasoned sauce) chicken is bound to fill both of you with heavenly bliss.
On the other hand, if you happen to be a fan of succulent grilled pork BBQ, do head down to Palsaek Samgyeopsal – a restaurant renowned for its Samgyupsal (sliced, pork belly meat (seasoned or unseasoned) grilled over a hot plate or metal grill) and well-patronized by celebrities. There, you can tuck in with relish, into 8 interesting varieties of seasoned pork belly – plain, wine, pine leaf, curry, red-pepper paste, herb, soybean paste and ginseng flavors. Other than these recommendations, do remember to check out the Korean Ginseng Chicken broth and Bibimbap prior to your departure from Seoul.
Taiwan for amazing street snacks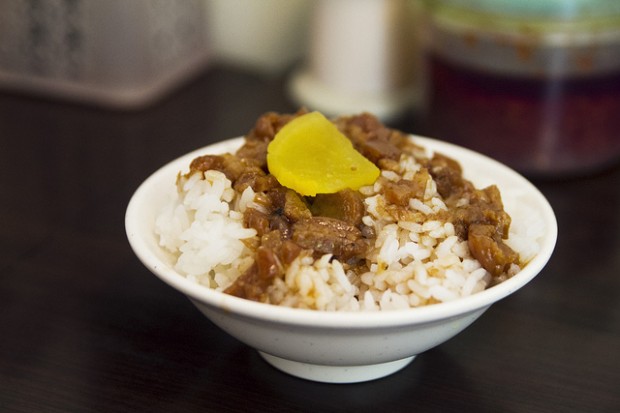 Image credit: Robyn Lee
Known for its exciting range of street snacks, Taiwan is a food haven for travellers hoping to indulge in gourmet eats that vary somewhat from the cuisines in their home country. Offering cuisines from the Min Nan, Teochew and Hokkien Chinese dialect groups, travelers will find themselves spoilt for choices once they see the tempting assortment of snacks lining the 20 streets of Taiwan. The likes of "Lu Rou Fan" or what we call braised pork rice at Jin Feng Lu Rou Fan (金峰滷肉飯), beef shanks from Lin Dong Fang (林東芳), pan fried bun (生煎包) from Hsu Ji (許記), oyster vermicelli (蚵仔麵線) from Ay-Chung (阿宗) and stinky tofu topped with sweet, spicy sauce (at Raohe Night Market) are staple favourites that might well make you want to stay in Taiwan for good!
Melbourne for enticing fusion cuisines
Image credit: thatwelike
Hungering for fusion cuisine? Make Melbourne the next stop for a hearty foodie vacation! You don't need to be in Thailand to grab your fill of boat noodles at Jinda Thai. The name for the dish developed due to its historic roots of being sold from small boats plying the canals and rivers in Thailand. Put simply, it is, in fact, a bowl of sliced beef noodles swimming in dark, thick gravy.
For some cheesy bites and an alcoholic beverage, you could always visit Kirk's Wine Bar. Get a plate of pork belly parcels coated in buttery, flaky pastry with a sprinkling of apple baton salad to ease the digestion of the greasy meat. If this is not your cup of tea, perhaps chomping down on burgers and kebabs may just do the trick! At Fitzroy Kebabs, Smith Kebabs and Jimmy Grants, you'll find some of the most amazing kebabs to stuff yourself silly. Not in the mood for Turkish bites? Take a slow cab ride to Fat Bob's for some munching of Jackie O' Burger – just the way people like their burgers done in America.
Penang for true-to-taste hawker fare haven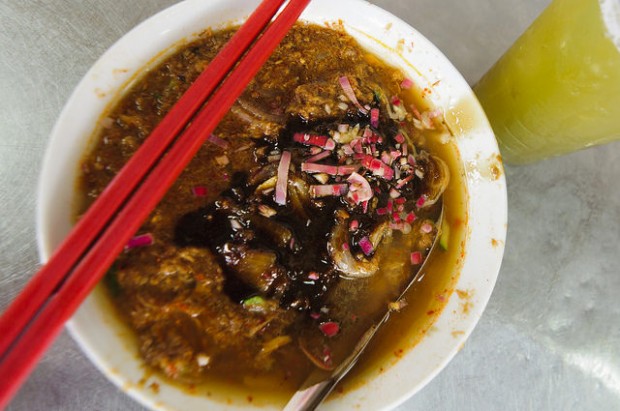 Image credit: Adrian Cuyugan
Aiming for a nearby foodie getaway without burning a hole in your wallet? Another great place to get a splendid sampling of Asian food is none other than Penang. With such impressive offerings of traditional Malay, Chinese, Indian and Peranakan food available in Georgetown, travellers alike will be more than pleased to gorge into some of the most well-loved hawker fare – Mee Goreng at Bangkok Lane, Fish Ball Dry Mee Pok Noodles at Carnavon Street, Assam Laksa at Air Itam, Teochew Chendol at Lebuh Keng Kwee (off Penang Road), Tua Pui Curry Mee at Lebuh Kimerley and Hokkien Mee at Jelutong Night Market.
Also read: Penang Food Guide: Best Places to Eat as Recommended by a Local
France for a taste of the sea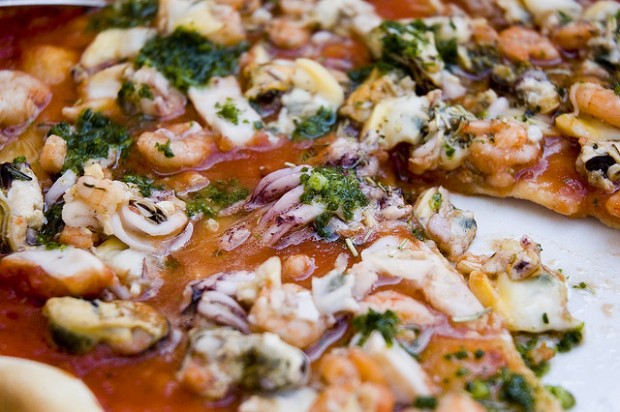 Image credit: Jorgen Schyberg
Fancy eating fresh seafood at affordable prices? Parisians are known for their fastidious attitude towards seafood, preferring to get their orders delivered to them from the Atlantic and the Med every day. If you're game for seafood, the lobster tail on a spicy peanut sauce offered at L' Astrance will keep you longing for more. Prepared by a promising chef – Pascal Barbot – this meal will leave a lingering taste of fresh coriander flowers, miso butter, daikon and ginger with each mouthful you take. Or if the idea of slurping down raw food does not faze you, the Cru Shrimp in Japanese vinegar and raw Belon oysters at L' Ecailler du Bistrot will prove to be delightful appetizers for lunch or dinner.
For meat eaters, you can settle for the much raved about pan seared fillet mignon (Sarawak Pepper Fillet) at Bistrot Paul Bert, or the buttermilk boneless fried chicken at Verjus Restaurant and Wine Bar over seafood any time.
Also read: 10 Delicious Foods You Must Eat in France
Hong Kong for a food getaway to regional Chinese cuisine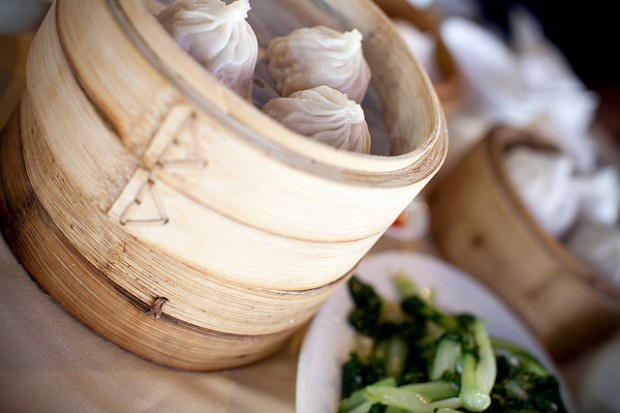 Image credit: Stefan Lins
Hong Kong is another recommended foodie getaway to sample a wide variety of Asian cuisine, from classic Cantonese dishes to Sichuan, Shanghainese, Pekingese, Hunanese, Chiu Chow and Beijing food. Whether you're endowed with a bottomless pit for a stomach or not, the all-you-can-eat Asian buffets may appeal to you. Café Kool, housed in Kowloon Shangri-La, serves a delectable spread of Asian, Indian and Western cuisine that will make you whip up a voracious appetite in an instance.
Second to the international buffet spreads, is the choices of dim sum available in Hong Kong. You cannot claim to have made a trip to Hong Kong when you've not tasted the fare in the local dim sum restaurants. City Hall Maxim's Palace is one of the top end Chinese restaurants which is a favourite food haunt of most travellers seeking for a vast selection of high quality dim sum. For a more traditional experience, you can opt for eating Hong Kong style dim sum and "Babao Duck" within a more crowded and rowdy environment – Lin Heung Tea House at Central.
Thailand for the land of exotic spices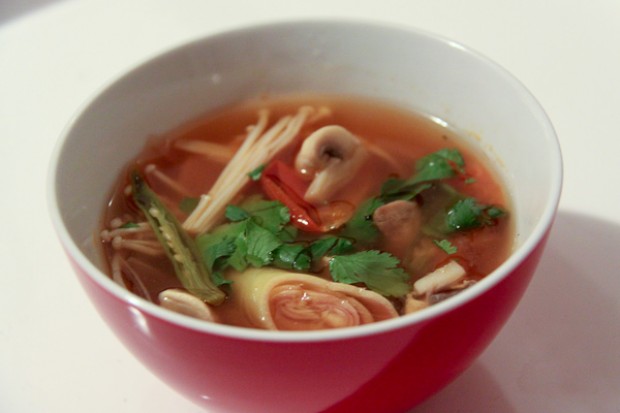 Image credit: Belinda
Thailand's exotic use of spices and fragrances in its food preparation has made it a well-loved hot spot for food lovers in neighbouring countries. To appease the budget conscious travellers, there are a number of street stalls and reasonably-priced restaurants in Bangkok for them to explore – whether it be the coconut ice cream from the Chatuchak (Jatuchak) Weekend Market, Tom Yum Goong noodles from Pee' Aor, the curry crab from Somboon Seafood, Shibuya Honey Toast from After You Dessert Café and the Thai Tea Crepe Cake from Audrey Café and Bistro.
London for a place with exquisite sights and international cuisine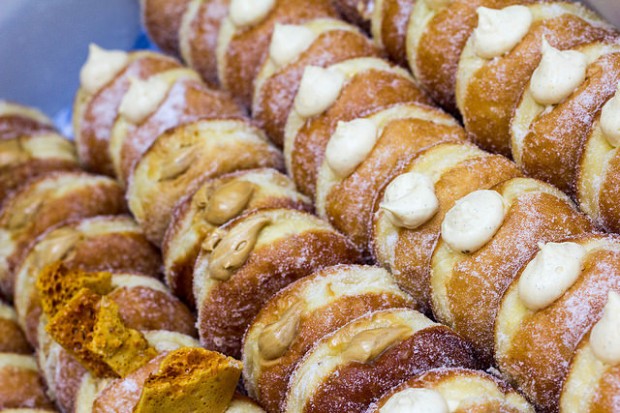 Image credit: Catherine Sharman
There's so many exciting sights to catch in London – the Tower of London, Buckingham Palace, National Gallery and the Tate Modern, etc., but hey, do not let those attractions distract you from the gastronomic delights awaiting you in the city. Though the cost of living in London is high, it's still possible to have your fill of street food goodies. Despite holding onto a shoestring budget, you can grab a few meat buns from the Bao Bar, a beef burger from Haché and creamy doughnuts from Bread Ahead. If these snacks do not suffice, having a proper meal at one of the budget restaurants would be more appropriate to stave off your hunger pangs. The eatery – New Culture Revolution (at Kings Road) – serves plates of fried Chinese dumplings, noodles, aromatic duck, peppered wings and the like. Wagamama is a minimalist decorated ramen bar with a pan Asian style menu, where you can order from amongst a wider selection of spicy curry dishes, crispy fried silken tofu, beef teriyaki donburi, grilled duck ramen, chicken ramen, pork ramen and the list goes on. To satiate your hunger for more Japanese specials, do drop by Taro Restaurant (at old Compton Street or Brewer Street) for a sampling of its famed Bento set meals.
Spain for authentic tapas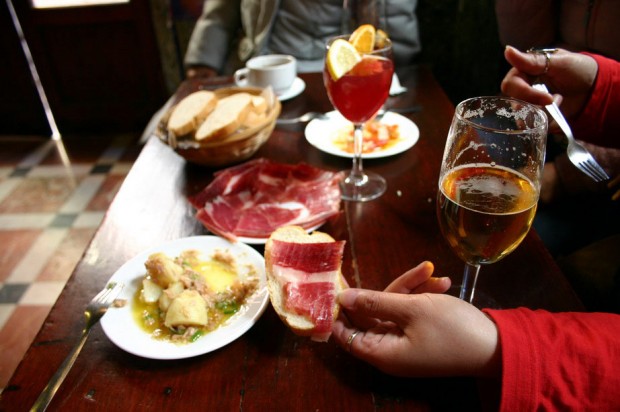 Image credit: Kevin Phua
Of late, Spain has risen to be a popular foodie destination. Travellers have become more curious about the origins of 'Tapas' over time as the distinctive style of eating Spanish food has gone down well with their stomachs. Hence, everyone who travels all the way to Spain must give 'Tapas' (a type of savoury small snacks) a try to gain a quintessential experience of the food culture in the country. Cal Pep, a tapas bar famed for its fresh seafood, whips up savoury fried crispy prawns, clams with hot peppers and tuna in sesame sauce which are indeed crowd-pullers for the outlet since it is usually fully packed with regulars and you must have the patience to wait in queue for a table. Likewise, Gilda by Belgious is also bound to blow you off with its modernistic design and heavenly mix of Mediterranean cum Belgian ingredients within its tapas selections.