So you have graduated school and you want to do something that screams crazy before going into the working world. However, everyone else wants to go to Japan or Europe. What is a thrill seeker to do? Well, to all you thrill seekers out there, we have collated a list of six crazy things for you to try out on your graduation trip! Be warned: there will be pictures ahead that might make you feel uncomfortable…
1. Take a plank walk…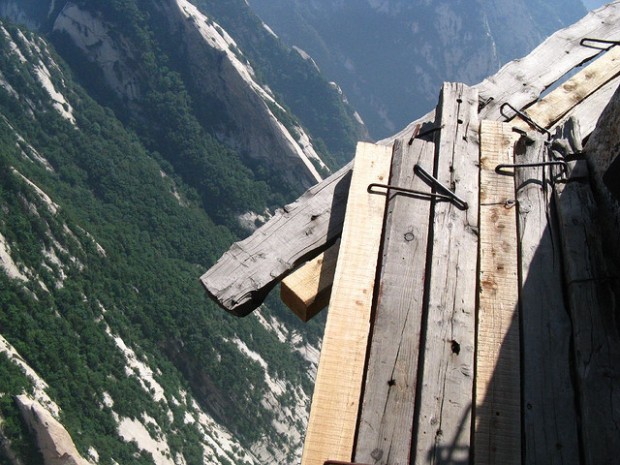 Image Credits: Ian Armstrong

And not just any plank walk – the plank path along Huashan in China. This plank path is allegedly among the most dangerous routes in world, although there is no official death toll available. While you are advised to wear safety gear and helmets en route, it is not mandated which might have contributed to the notorious reputation of this plank path.
2. Climb a mountain at Yosemite (and experience a vertical camp)
Yes, we mean camping at the side of a rock wall in Yosemite National Park.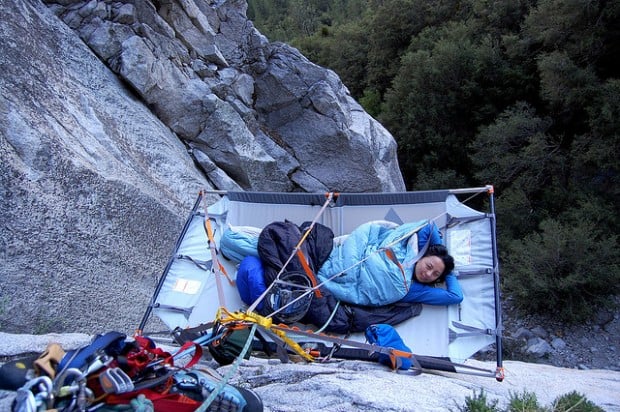 Image credits: Maria Ly
Camping at this height is not for the faint of heart. However, dangling 4000 feet off the ground is the experience of a lifetime for the adrenaline junkies among us. And there is no better way to do this than to go to where the first vertical campers took their tents to: Yosemite National park in California.
Most of the time, these camps are used by climbers to stay overnight while scaling rock walls. While the camps might look scary, it is the climb that is more dangerous; during the climb, there may be chunks of ice and rock rolling down the cliff face.
3. Bike in Bolivia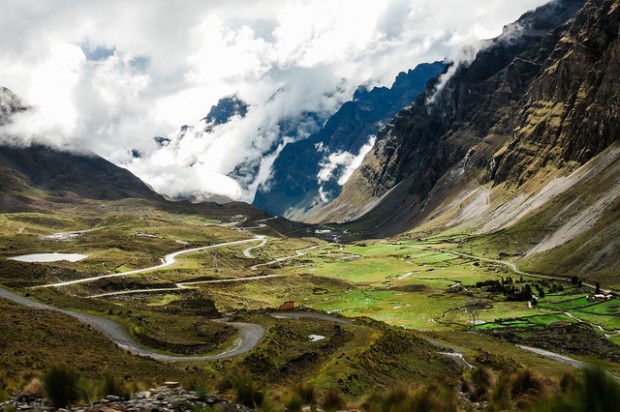 Image Credits: Matthew Straubmuller
If you love biking, do something a little different and travel to Bolivia to bike down the Yungas road. It is also known as the Death Road and with good reason: accidents occurring along the road have claimed the lives of at least 18 people since 1998. With the road lacking basic safety features such as a guard rail, this could potentially be your last trip if you make one single mistake.
That said, Yungas Road is a popular destination for downhill biking because of the breathtaking scenery such as lush rainforests and awe inspiring mountains along the trail. And of course, you get bragging rights… if you survive the ride.
4. Go Yak Skiing in India
You most likely want to try skiing at some point in your life (if you haven't already) but have you considered yak-skiing? This activity can be done in Manali, a ski resort town in India.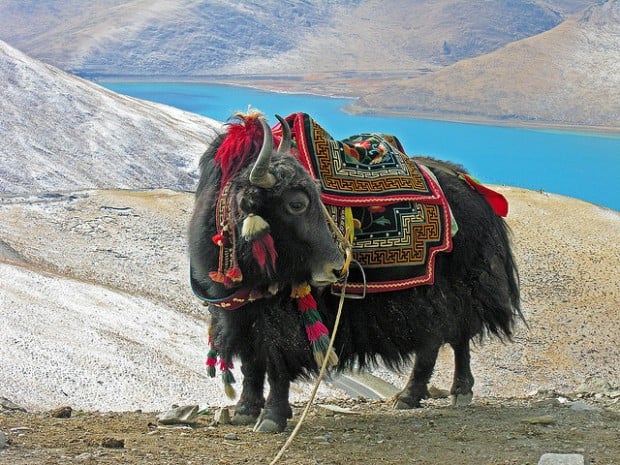 Image Credits: Dennis Jarvis
To go yak skiing, the skier will be on skis. Tied to a yak with a rope that runs through a pulley, the skier will get pulled uphill as the yak races down. To get the yak to pull, the skier needs to shake a bucket of pony nuts; this is the cue for the hungry yak to begin pulling the skier. Sounds like great fun for all you thrill seekers out there!
5. Freedive in Dean's Blue Hole
Located in the Bahamas, Dean's Blue Hole is the largest blue hole in the world. Many freedivers have set freediving records here and if you are feeling adventurous, you can try to set your own record here as well. However, this activity is not recommended for those with little freediving experience.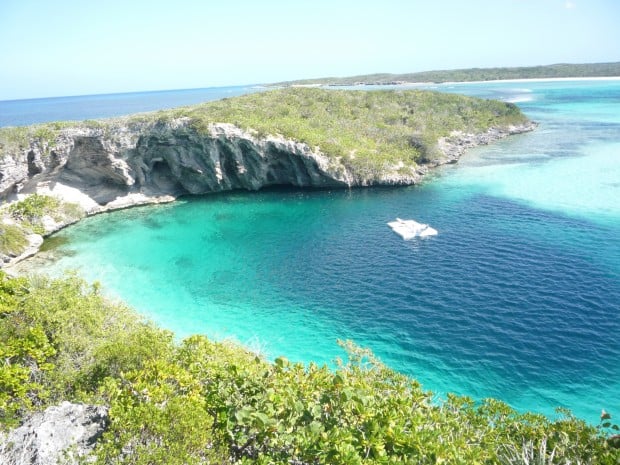 Image Credits: Ton Engwirda
Should you have no faith in your freediving ability, opt to relax on the beach and enjoy the crystal clear waters. If you aren't interested in diving but would like to swim with the fishes, you could try snorkelling here. With the variety of activities available, you can drag along all your less-adventurous friends on this trip.
Also read: 12 Destinations in Southeast Asia Every History Enthusiast Must Visit
6. Bungee jump off the Macau Tower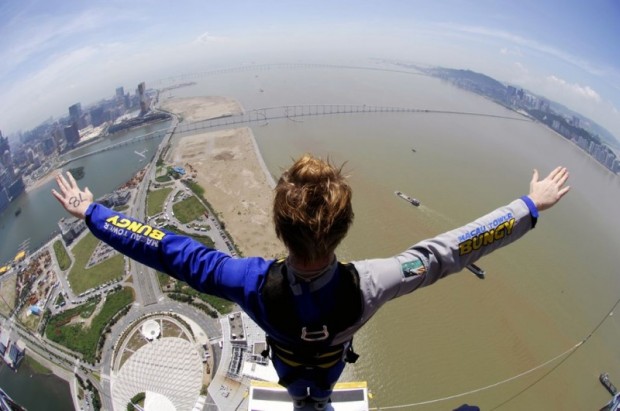 Image Credits: AJ Hackett Macau Tower
The bungee jump off the Macau Tower is the highest commercial bungee jump in the world. Thrill seekers can jump off a platform 233 metres above the ground, experience the feeling of freefalling before stopping thirty metres above the ground before then rebounding back up.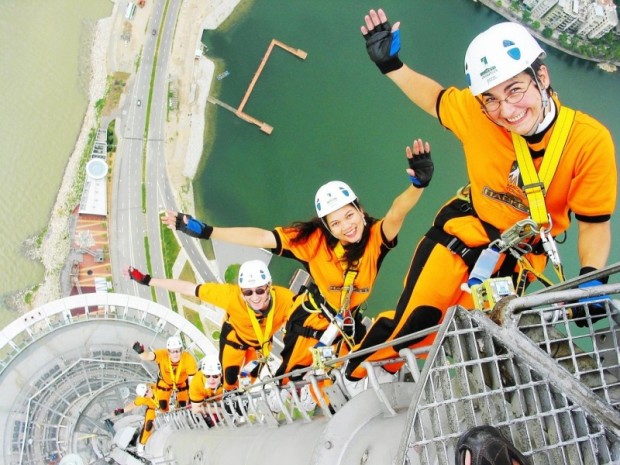 Image Credits: AJ Hackett Macau Tower
If that is not enough, there are other activities available at the Macau Tower such as sky jumping, the tamer alternative to the bungee jump. Should climbing be more suited to you, you are also able to climb the Macau Tower.
7. Rafting at the Hangtang River
Whitewater rafting is a popular activity in Korea. However, the Hangtang River's proximity to the DMZ and the beauty of its landscape makes it a choice location.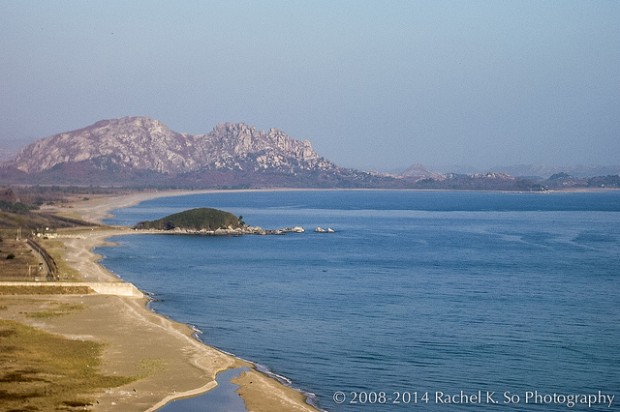 Image Credits: Rachel K. So
As the rapids here are only about a Class 2, even beginners can carry out rafting here. So dragging some of your less adventurous friends along is not as much of a hassle as some of the activities listed above. Additionally, rafting also offers the ideal opportunity to take a look at DMZ from the river while you are rafting. You might even catch a glimpse of the world's most closeted nation!
8. Volcano Boarding in Vanuatu
Upon your approach Mt Yasur, you will have to start dodging lava bombs spewing out of the volcano. While that is a signal to back off for the wimps, it also shows that this place is akin to a mecca for the adrenaline junky. And what is better than viewing an active volcano? Volcano boarding on an active volcano's slopes.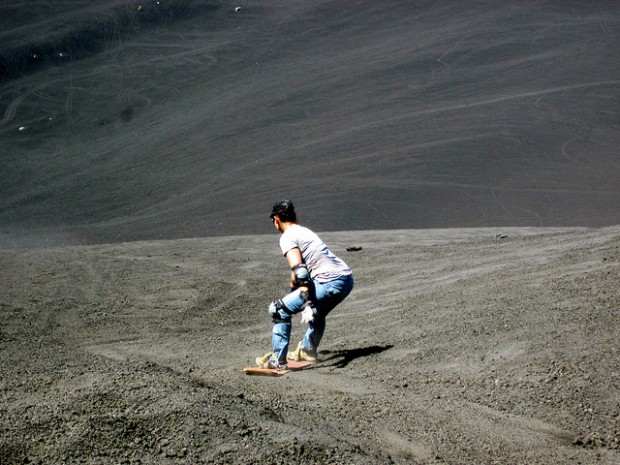 Image Credits: The Wonders of Wandering
Similar to sandboarding, volcano boarding requires that you use a sandboard to cut a path through pumice on the slopes of the mountain. While you can rent sandboards in the resorts nearby, the sandboards tend to be poorly maintained so bring your own sandboard if a poorly maintained sandboard is a problem.
9. Fly a Fighter Jet in Germany
Love flying? Try flying a fighter jet with ex-pilots from the Luftwaffe (the German Air Force) for your graduation trip.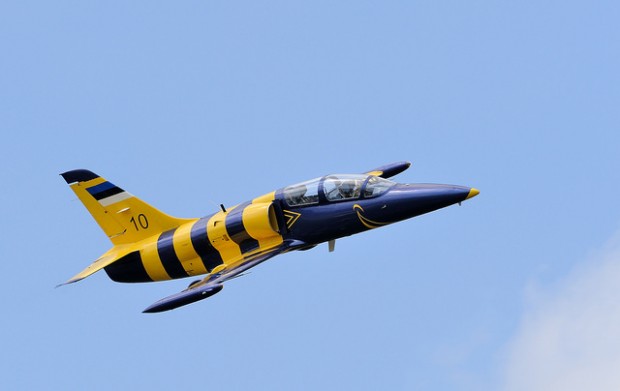 Image Credits: Jez
Before you start your flight, you can take the opportunity to interact with the pilots over breakfast. After that, you can start your flight sated. Enjoy the feeling of soaring in the air and your bird's eye view of Lake Constance and the Black Forest. Should you be interested, the pilots can also demonstrate their ground attack skills by stimulating an attack on tanks in a nearby training field.
Also read: Europe Destination for the Budget Conscious in 2015
10. Go into the Cage of Death in Australia
Are you fascinated by crocodiles? The Cage of Death in Australia would be a great place for you to examine some crocs up close and personal.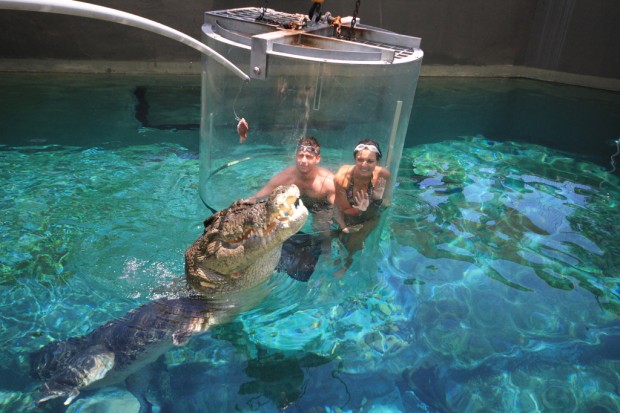 Image Credits: Crocosaurus Cove
You will first step into an acrylic cage which is operated by an overhead monorail. You can enjoy looking at the crocodiles down below before the cage – with you inside – goes down into the water. After that, you will get 15 minutes of swimming up close and personal with the crocs before the cage is removed from the water. As such, you are advised to bring a camera to capture this undoubtedly unique moment.