With more than 45 nations, Asia offers plenty of diversity. Jungles, beaches, mountains (including the world's highest mountain), islands, deserts, and lakes are a few features on the local landscapes. There are modern world-class cities, myriad cultural treasures, places steeped in rich history, remote villages, and more. An array of tempting cuisines, peoples, languages, and religions add to the continent's mystique and appeal.
Although some of Asia's prime destinations are known for being somewhat on the pricier side (here's looking at you Singapore, Japan and the UAE!), you might be surprised by how affordable some countries are. With relatively little cash (excluding airfares), there are plenty of places where you can cram in heaps of new experiences, see loads of new things, and have a real blast without feeling like you've scrimped and missed out.
Here are ten of the best destinations in Asia for people travelling on a budget:
1. Vietnam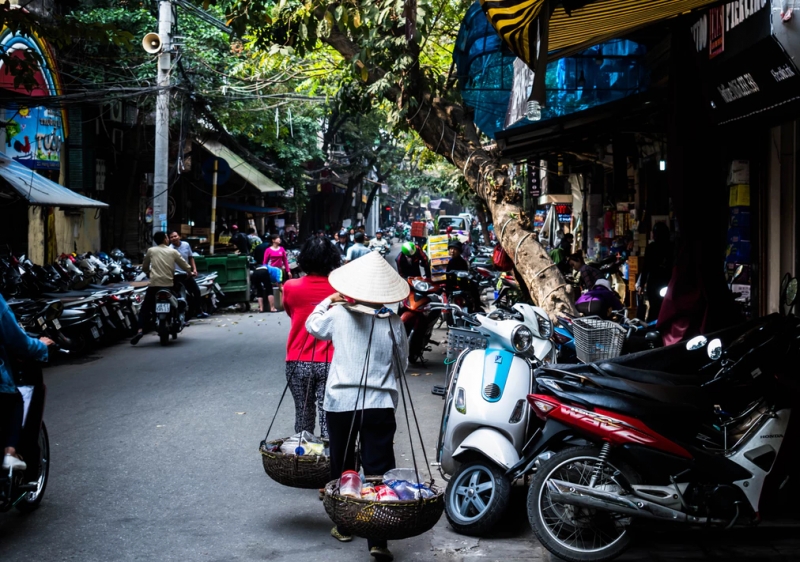 A staple on the banana pancake trail, Vietnam has long drawn budget travellers. Almost everything is affordable here, from accommodation and transportation to dining and drinking. Do watch out for scams to make sure that you don't lose money unnecessarily, check your change (paying attention to the amount of zeros on your bills), and remember to haggle for prices to get the best deals. Spend time in the bustling capital of Hanoi, with free self-guided strolls through the Old Quarter and around Hoan Kiem Lake, and enjoy attractions like Ho Chi Minh Mausoleum and the Perfume Pagoda. Other highlights of Vietnam include Ho Chi Minh City, Hoi An, Sapa, Da Lat, and the island of Phu Quoc.   
Cost of a room in a guest house or budget hotel: from 300,000 VND (12.85 USD)
Average cost of a meal in a cheap restaurant: 40,000 VND (1.70 USD)
Daily budget:  930,000 VND (40 USD)   
2. Malaysia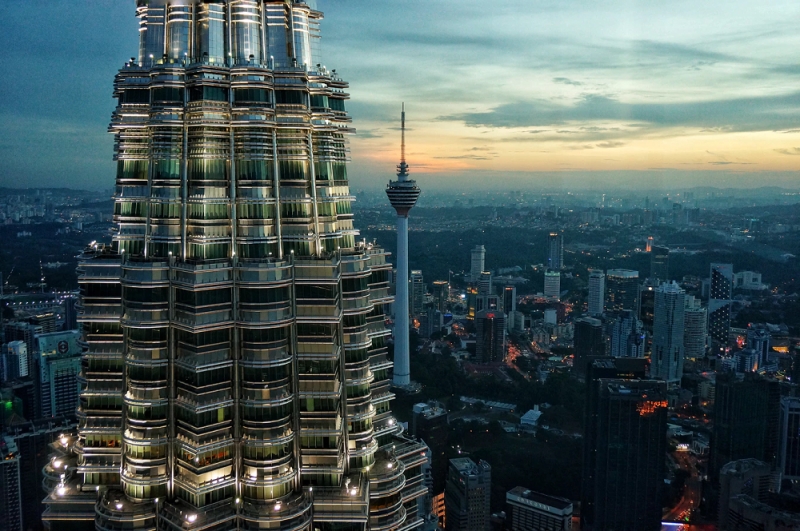 A popular holiday destination in Southeast Asia, Peninsular Malaysia is surprisingly affordable. (Do note that costs can creep up quickly when exploring Malaysian Borneo.) A great infrastructure makes exploring the capital of Kuala Lumpur and getting around the nation pretty easy, and transportation costs are generally low. With wildlife-rich national parks, stunning sandy shores, lush, rolling hills, olde-worlde towns, and modern forward-thinking cities, Malaysia really does have something for everyone. Visit Langkawi Island for some tax-free fun and hit up Penang for some of Asia's best street food. Discover the many faces of Kuala Lumpur, enjoy cool temperatures and the great outdoors in the Cameron Highlands, chill on the pretty Perhentian Islands, and soak up culture in Johor Bahru. Other top places include the Genting Highlands, Malacca, and Ipoh.
Top tip: Cut alcohol from your regular social activities to save even more in Malaysia—drinking can be disproportionately expensive here.       
Cost of a room in a guest house or budget hotel: from 43 MYR (10.60 USD)
Average cost of a meal in a cheap restaurant: 10 MYR (2.45 USD)
Daily budget: 165 MYR (41 USD)
3. Nepal
Budget travellers will find plenty to smile about in Nepal—room rates can be scored for fantastic low prices, you can eat well on a shoestring, there are numerous hikes that can be completed independently, and paid attractions won't break the bank. Of course, some activities would cost a fairly substantial amount (such as pleasure flights over Mount Everest, attempting to trek to Base Camp, and longer guided hikes), but visiting Nepal needn't be so pricey. Soak up the views and vibe along the picture-perfect Annapurna Circuit, uncover Kathmandu's treasures, get close to nature at Chitwan National Park, be blown away by natural splendour at Pokhara, visit Lumbini, the birthplace of the Lord Buddha, and more.   
Cost of a room in a guest house or budget hotel: from 1,300 NPR (11.80 USD)
Average cost of a meal in a cheap restaurant: 200 NPR (1.80 USD)
Daily budget:  3,000 NPR (27 USD)   
4. India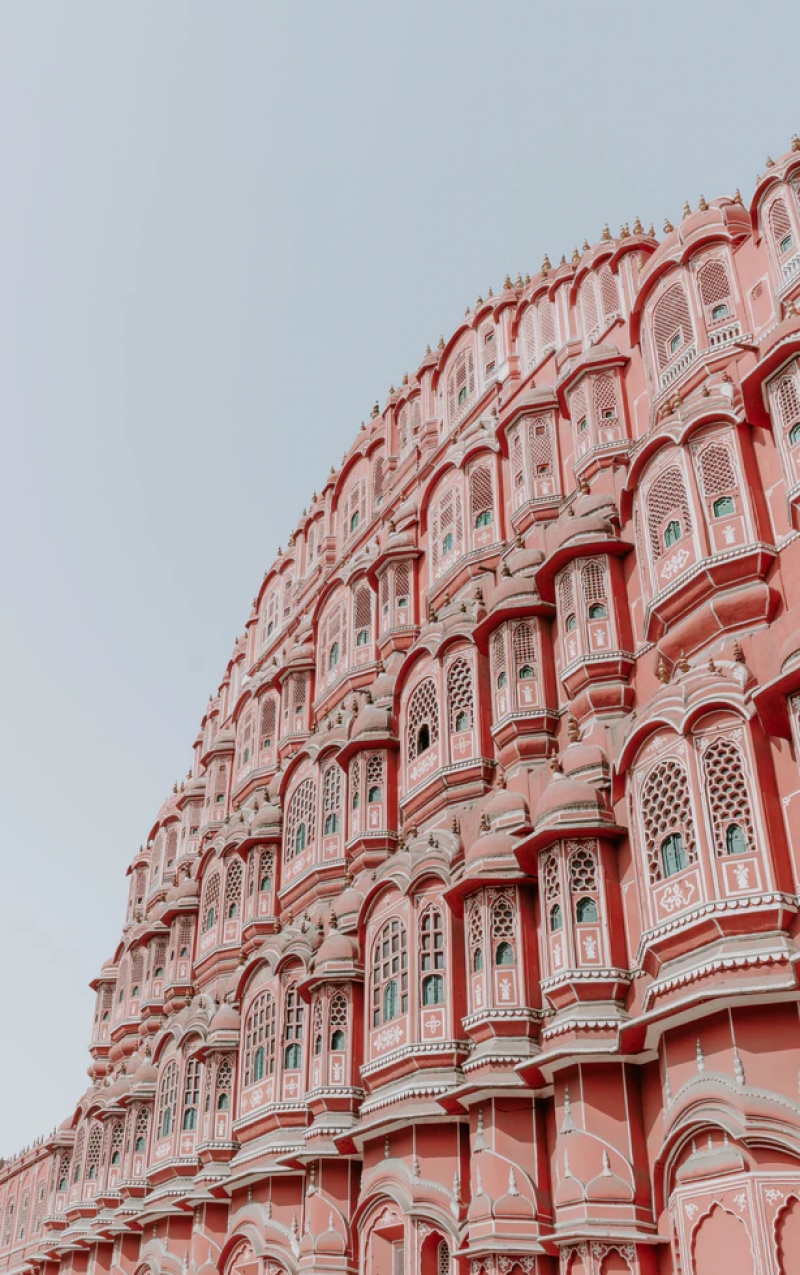 Countries don't come much more colourful, vibrant, varied, and exciting than India, a huge country that's also a sub-continent. Culturally rich with diverse landscapes, the nation also offers delicious cuisine, beautiful buildings, and a wealth of adventures. Views of Kashmir are out of this world, Kerala is a stunning part of the world, and Goa has sublime beaches. Darjeeling is a great place to beat the heat, you can experience the joy of Bollywood in Mumbai, and Varanasi presents many spiritual lessons. Of course, the exhilarating capital of Delhi, Agra (home to the iconic Taj Mahal), Jaipur, with its regal vibe, laid-back Rishikesh, and the various national parks are also high on many people's wish lists. It's easy to travel by road, rail, and air, and there are plentiful accommodation and dining options to suit almost all budget.   
Cost of a room in a guest house or budget hotel: from 800 INR (11 USD)
Average cost of a meal in a cheap restaurant: 110 INR (1.50 USD)
Daily budget: 2,600  INR (35.50 USD)
5. Sri Lanka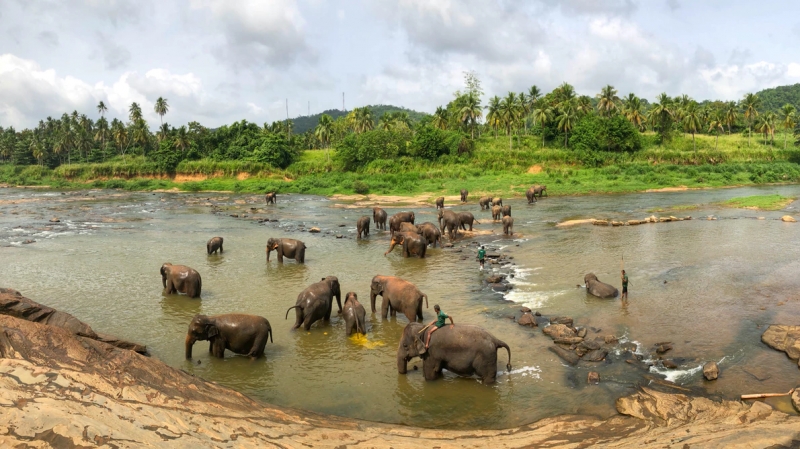 The island nation of Sri Lanka has natural treasures, sandy beaches, and culture galore. You can sleep, eat, and travel for fairly cheap, although you should budget for higher-cost activities and admission fees for attractions, such as national parks and the famous Sigiriya Rock. From Kandy, Ella, and Galle, to Colombo, Dalawella, and Tangalla, Sri Lanka has many terrific places to explore. Go wildlife watching and look out for elephants, leopards, monkeys, loris, dugongs, porcupines, bats, birds, and much more.   
Cost of a room in a guest house or budget hotel: from 1,800 LKR (10.50 USD)
Average cost of a meal in a cheap restaurant: 250 LKR (1.60 USD)
Daily budget: 7,000 CNY (41 USD)
6. Thailand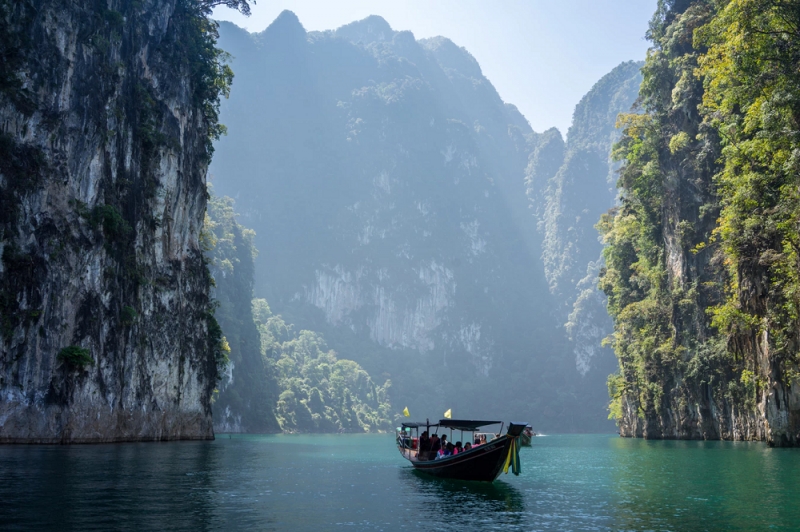 Another popular and affordable Southeastern gem, Thailand has long been attracting travellers, budget and otherwise. Known for its glorious beaches and islands, jungles, and cultural sites, the Land of Smiles offers tons of diversity. Go off the beaten track and explore Isan for some of the cheapest travels—highlights like Sam Phan Bok (the Grand Canyon of Thailand), the thriving city of Khon Kaen, ancient Khmer-era ruins throughout the region, the country's first national park (Khao Yai) and the unusual bottle temple in Sisaket Province are just a few things to keep you more than occupied. Mainland beaches are generally cheaper than islands (and, you save on ferry costs). If you're itching to see the iconic James Bond Island, why not consider taking a cheaper trip from nearby Phang Na town rather than paying bigger bucks from Phuket? The north (including Chiang Mai and Chiang Rai) is ideal for nature lovers, and the region is often way cheaper than places in the south.
Cost of a room in a guest house or budget hotel: from 450 THB (10.60 USD)
Average cost of a meal in a cheap restaurant: 100 THB (3.10 USD)
Daily budget:  1,500 THB (46 USD)
7. Turkey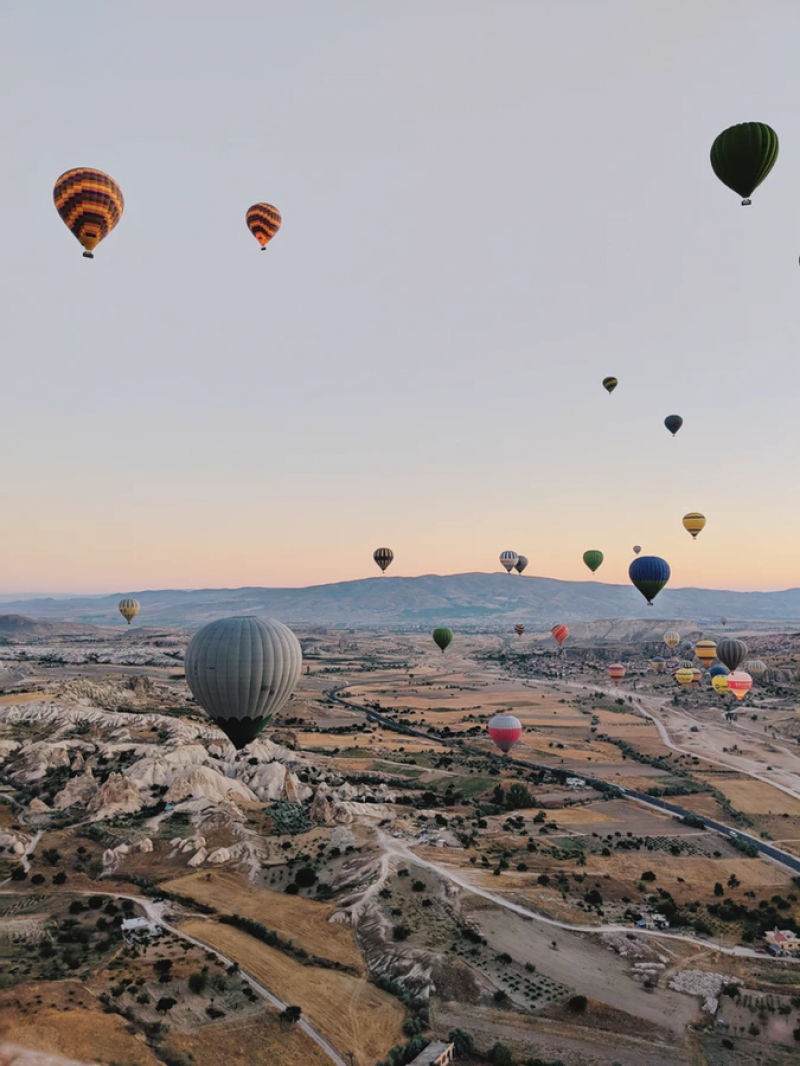 Not just at the crossroads between Asia and Europe but actually also split between the two continents, Turkey is a fascinating country filled with many gorgeous contrasts. People are generally friendly and the cuisine is delicious. Beaches, mountains, and historic cities are just a few things that you can look forward to on your Turkish discovery. Active fun is all but guaranteed too, with adventures like snorkelling, caving, hiking, hot air ballooning, kayaking, ziplining, and more. Stand at the meeting point of two continents in Istanbul, and enjoy attractions like the Blue Mosque, Hagia Sophia, Topkapi Palace, the Grand Bazaar, and cruises along the Bosphorus River. Discover the spectacular landscapes of Cappadocia and Pamukkale, unwind on the beaches of places like Antalya, Belek, Side, and Olu Deniz, and party the night away in Marmaris and Bodrum. Turkey is steeped in rich historical sites; top destinations to add to your bucket list include Selcuk, Canukkale, Fethiye, Kusadasi, and Pergamon.         
Cost of a room in a guest house or budget hotel: from 45 TRY (8 USD)
Average cost of a meal in a cheap restaurant: 15 TRY (2.65 USD)
Daily budget: 250 TRY (44.30 USD)
8. Georgia
Sitting at the meeting point of Europe and Asia, next to the beautiful Black Sea, Georgia is a fascinating and woefully under-visited country. Spectacular views abound in the mountain and countryside regions and quaint traditional villages are dotted throughout the scenic Caucasian Mountains. Hiking and skiing are affordable here. The country boasts splendid beaches too, where you can spend long sunny days basking in the sunshine without spending a single cent. Tbilisi is Georgia's vibrant capital city and it's well worth spending a few days to soak up the culture and mingle with locals.  
Cost of a room in a guest house or budget hotel: from 15 GEL (5.55 USD)
Average cost of a meal in a cheap restaurant: 2.70 GEL (1 USD)
Daily budget:  65 GEL (24 USD)   
9. Indonesia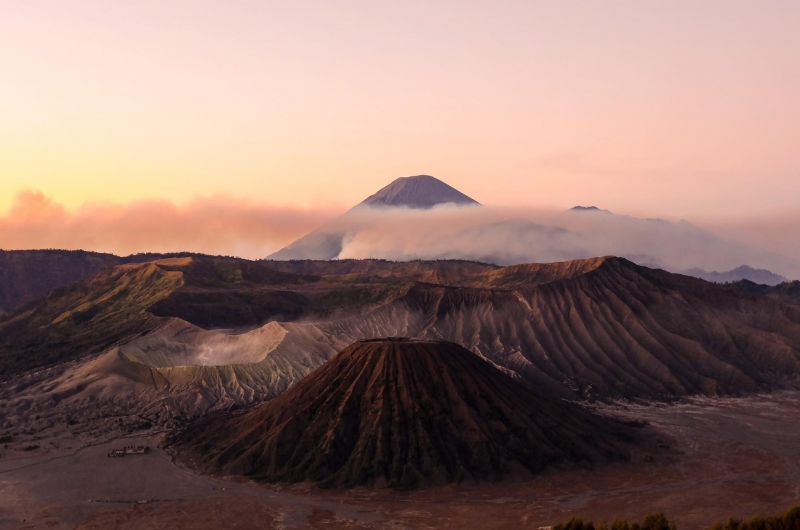 The many islands of Indonesia offer heaps for curious travellers; whether you're into nature, culture, history, nightlife, or beachside bliss, you'll find lots to make you happy here. One of Southeast Asia's most pocket-friendly destinations, make sure that you fully maximise your time on the cheaper islands rather than lingering for too long in the pricier destinations. Booze ups the costs too, so consider cutting back when in the Muslim-majority nation of Indonesia. Prices tend to increase the more off the beaten track you go; islands like Bali, Java, and Sumatra tend to be fairly reasonably priced. Interestingly, package trips can sometimes be cost-effective when compared with the price of visiting places independently; compare thoroughly before making your mind up.  
Cost of a room in a guest house or budget hotel: from 30,500 IDR (2.10 USD)
Average cost of a meal in a cheap restaurant: 2,500 IDR (1.70 USD)
Daily budget:  435,000 IDR (30 USD)   
10. China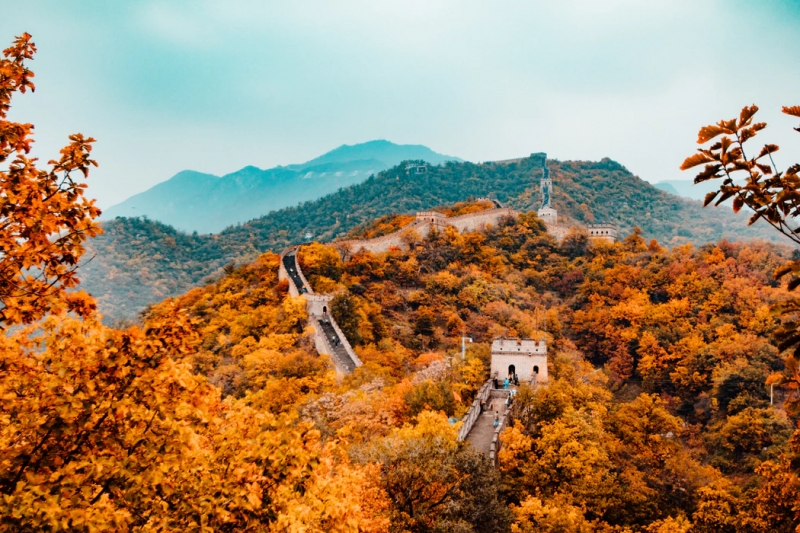 If you dodge the more expensive cities in China, like Shanghai and Shenzhen, and spend the bulk of your time in places with lower costs of living, exploring China can be very cheap. As a general rule, the smaller the city, the lower your costs will be. Efficient and cheap public transportation, however, means that you can make your base in a lower-priced place and still explore larger cities for less. The nation's most affordable destinations include Xi'an (home to the fascinating Terracotta Army), Harbin (famous for its annual ice festival), Chengdu (known for pandas), and Huangshan (a nature lover's dream). Other top destinations throughout the large and diverse land include the capital of Beijing, Suzhou, Kunming, Nanjing, and Guilin.  
Cost of a room in a guest house or budget hotel: from 90 CNY (13 USD)
Average cost of a meal in a cheap restaurant: 20 CNY (2.90 USD)
Daily budget: 300 CNY (43.30 USD)
So … what are you waiting for? Start planning that budget trip of a lifetime!